While traversing the city, I made a second attempt at beignets, relishing the memories of my first at
Bourbon Steak
. I'm glad we did: the theme is set perfectly to a French train station, making it one of the cuter restaurants I've been to, in a bright but twisted sense of the word. But either way, the music, the decorations, the lighting, seats, and even the menus all perfectly match, allowing you to relax and breathe in your imagination's vision of an old colorized movie scene.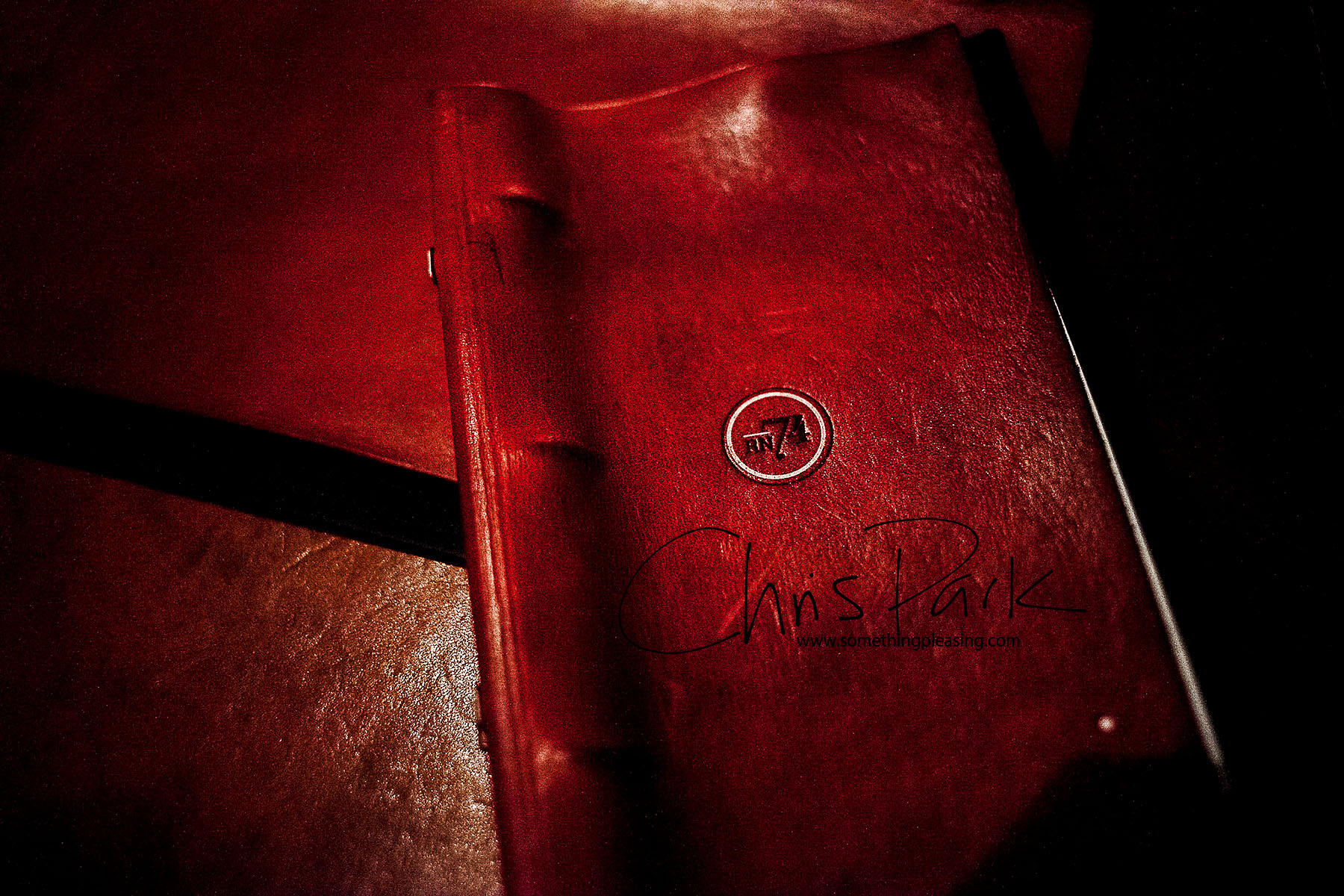 Considering this restaurant is headed by the same celebrity chef as Bourbon Steak, we were excited to see how the beignets would compare, curious to see if he had much of a role in the preparation of the food at all - something I don't entirely expect out of celebrity chefs nowadays. The dessert is priced a whole (or is it...just a single?) dollar cheaper, a number I wasn't sure how to interpret, but...I was excited!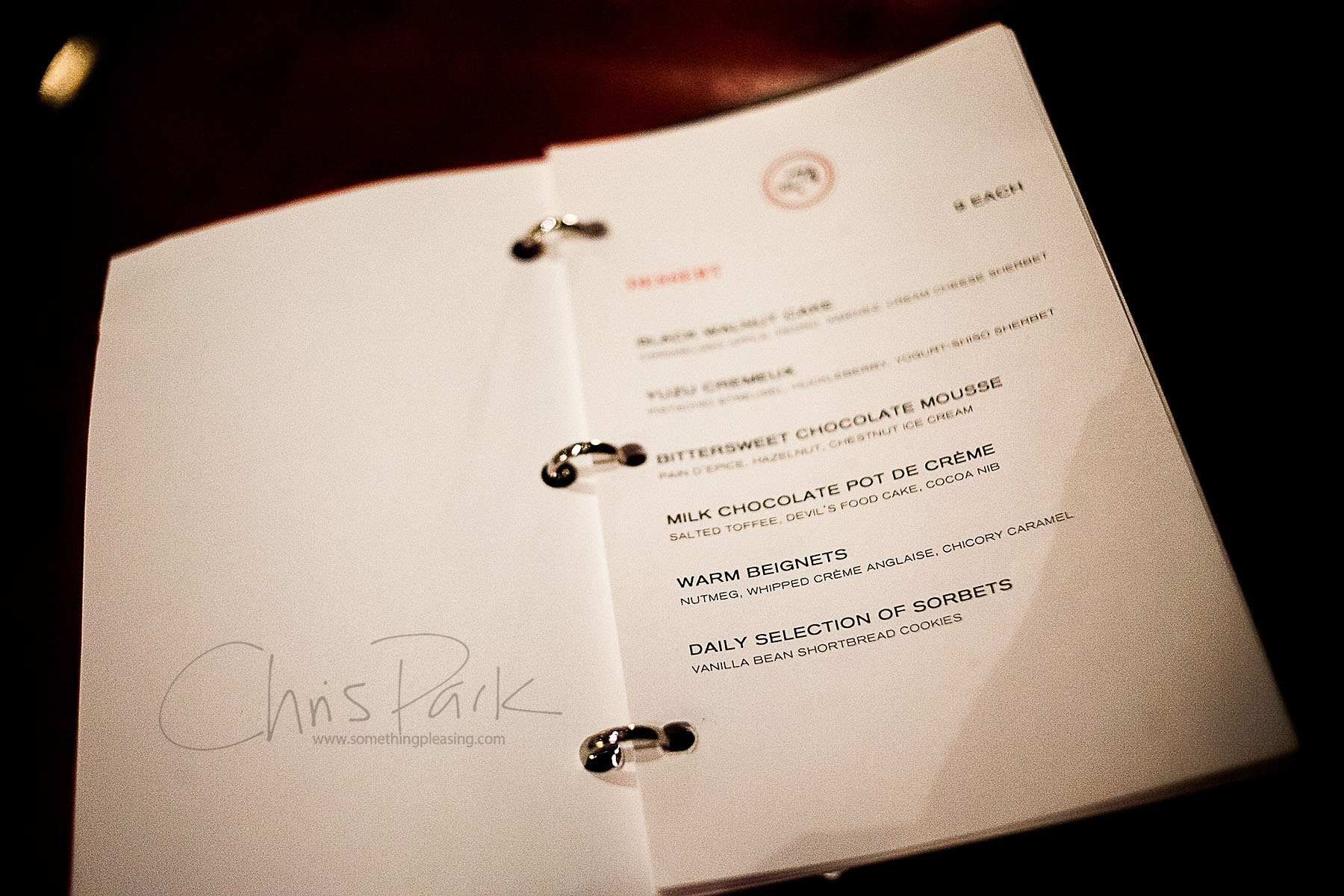 When the beignets did arrive, I was fairly impressed. They smelled even better than before, and looked a bit more comfortable, wrapped in that plain white linen, freshly baked (haha). The presentation fit the cause: compared to Bourbon Steak's, I thought this looked nicer, but it also fits a classy French train station shop better than it does a world class hotel. Yum.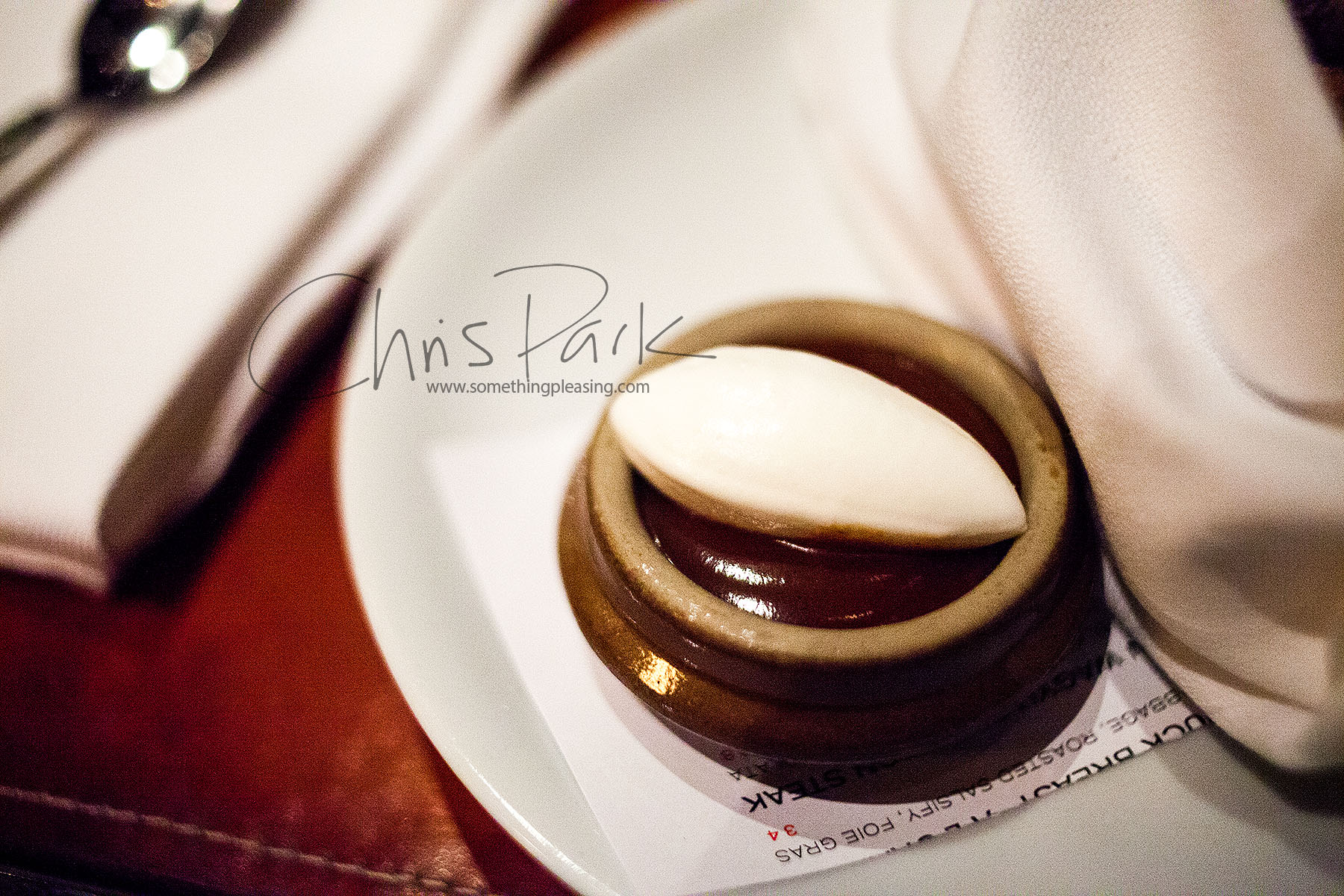 The beignets themselves? They were good, perhaps even very good, but falling short of the impossibly delightful of before. With its pot of sauce, here a nutmeg - whipped cream anglaise - chicory caramel combination, it has Bourbon Steak beat; it wasn't quite as heavy, and paired better with the doughnuts bites.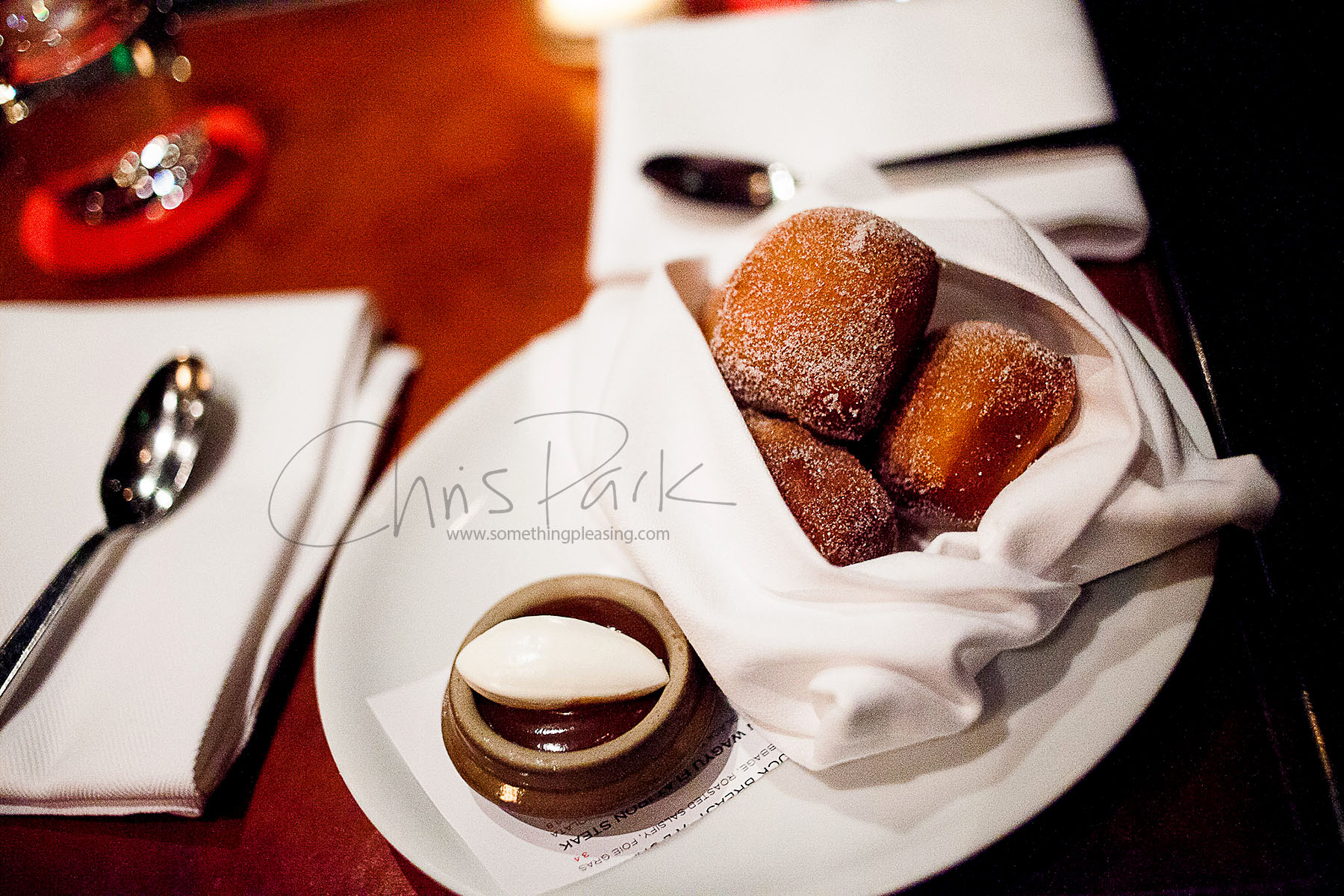 nugmeg, hipped crème anglaise, chicory caramel 9
When it comes down to it, RN74 is the cuter, cozier, more relaxing of the two Michael Mina restaurants, lacking the fight for a table, bustle and noise, and high class pretension. In a contest between the two Michael Mina beignets though, Bourbon Steak takes the crown. Despite its flaws, its weaker sauce pairings, its longer wait time (but fresher baking), and the ridiculously crowded atmosphere of a bustling hotel restaurant on Union Square, I'd easily wait it out to eat Bourbon Steak's, just for the perfect taste, warmth and crispy/fluffy baked dough combination.