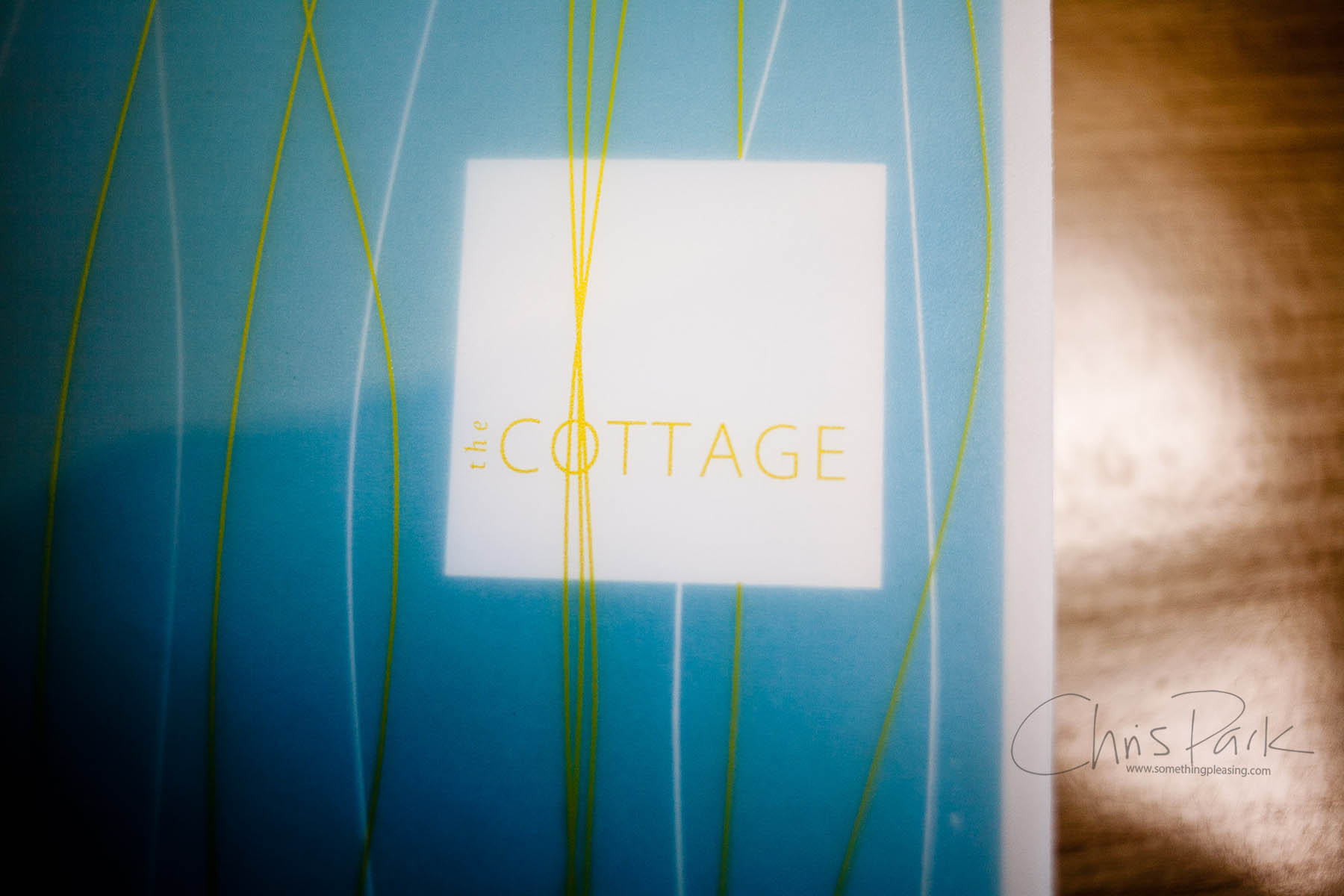 Oh, the Cottage, is there really much more to say? A La Jolla staple where you'll find all the local couples and tourist families brunching over mimosas and eggs, provided they're willing to wake up early enough or wait in the near hour line. And well, there's a long line, it's gotta be worth it, right?
Maybe. There are refreshments available while waiting: coffee, water and some kind of a breakfast cake, a bit dry and crumbly. We were quoted 35 minutes, which wouldn't be horrible if they actually could keep their word - at the 42 minute mark we asked how much longer it would be, to be told we were next. Our party of two then watched as several other groups were seated, including another couple (?). It was at 57 minutes that we got a table of our own in the far corner of the restaurant, a place nobody would ever see us or check on us, but perhaps the dishwasher. Yum.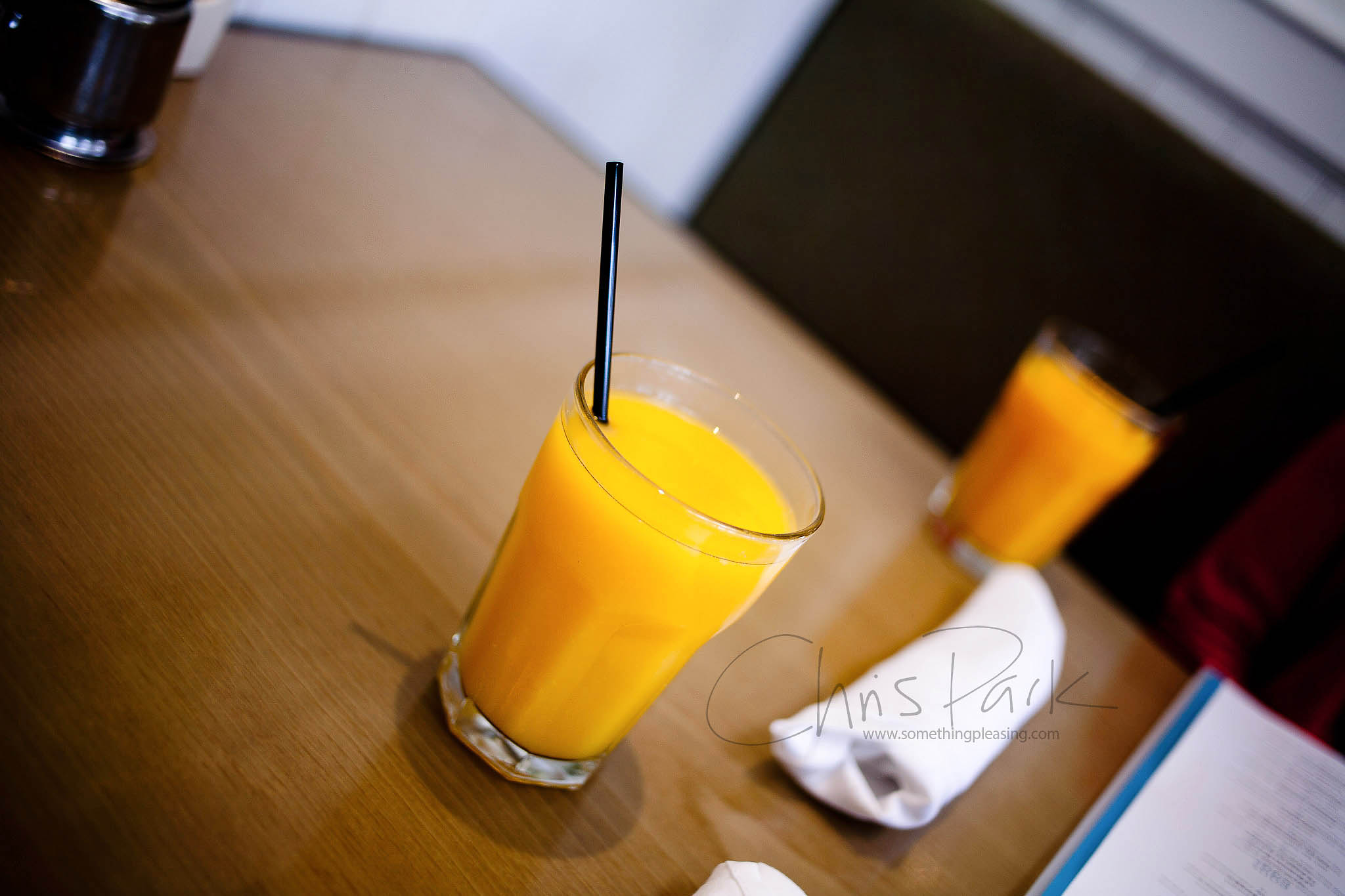 Orange juice, which tends to be yellow.
Two items were ordered: eggs La Jolla and an omelette. I'm sure there were specials that I'd have been very interested in trying, had they been mentioned to us by our waiter (but the tables next to us got the full rundown?). We were never once checked on until our food came out, a decent amount of time later. No big deal.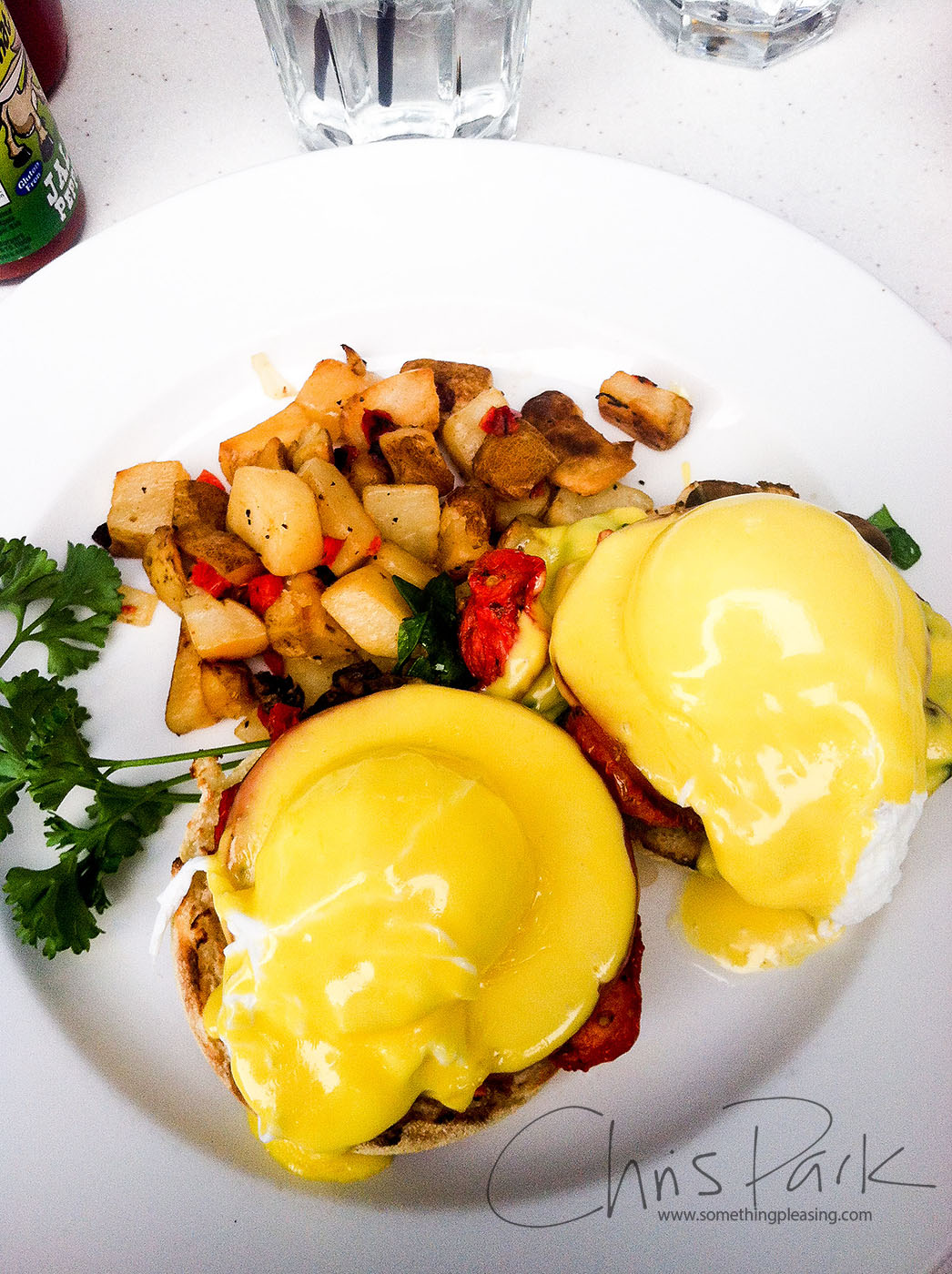 Eggs La Jolla 11.95 -
benedict w/canadian bacon, mushrooms, spinach, roasted tomato, balsamic
The food wasn't any shade of good, the portions skimpy and the eggs a tad shade greener than I'd prefer out of the friendly neighborhood shop. In particular, the portioning of potatoes was rather small - aren't those the cheap part restaurants throw in to make you full?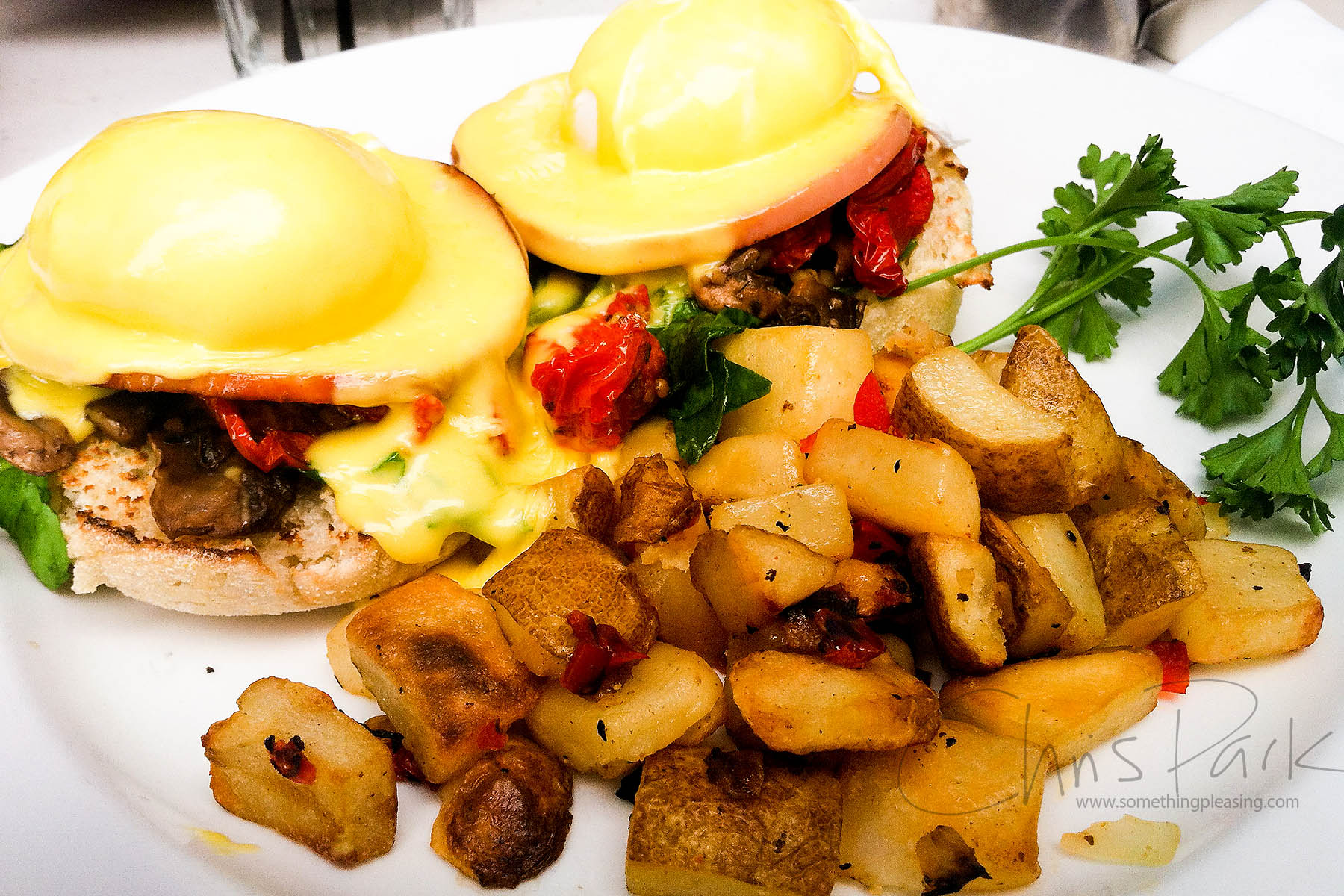 The Canadian bacon wasn't particularly fresh, carrying a bit of toughness while lacking flavor. For someone who loves mushrooms and tomatoes, I can say that they effectively added nothing to the meal, since they tasted, oh, like nothing. The biggest complement I can pay the cottage is that their cooking techniques are a little more difficult, resulting in these sometimes pretty presentations; it's a shame that it doesn't translate over into taste. And onto the next dish...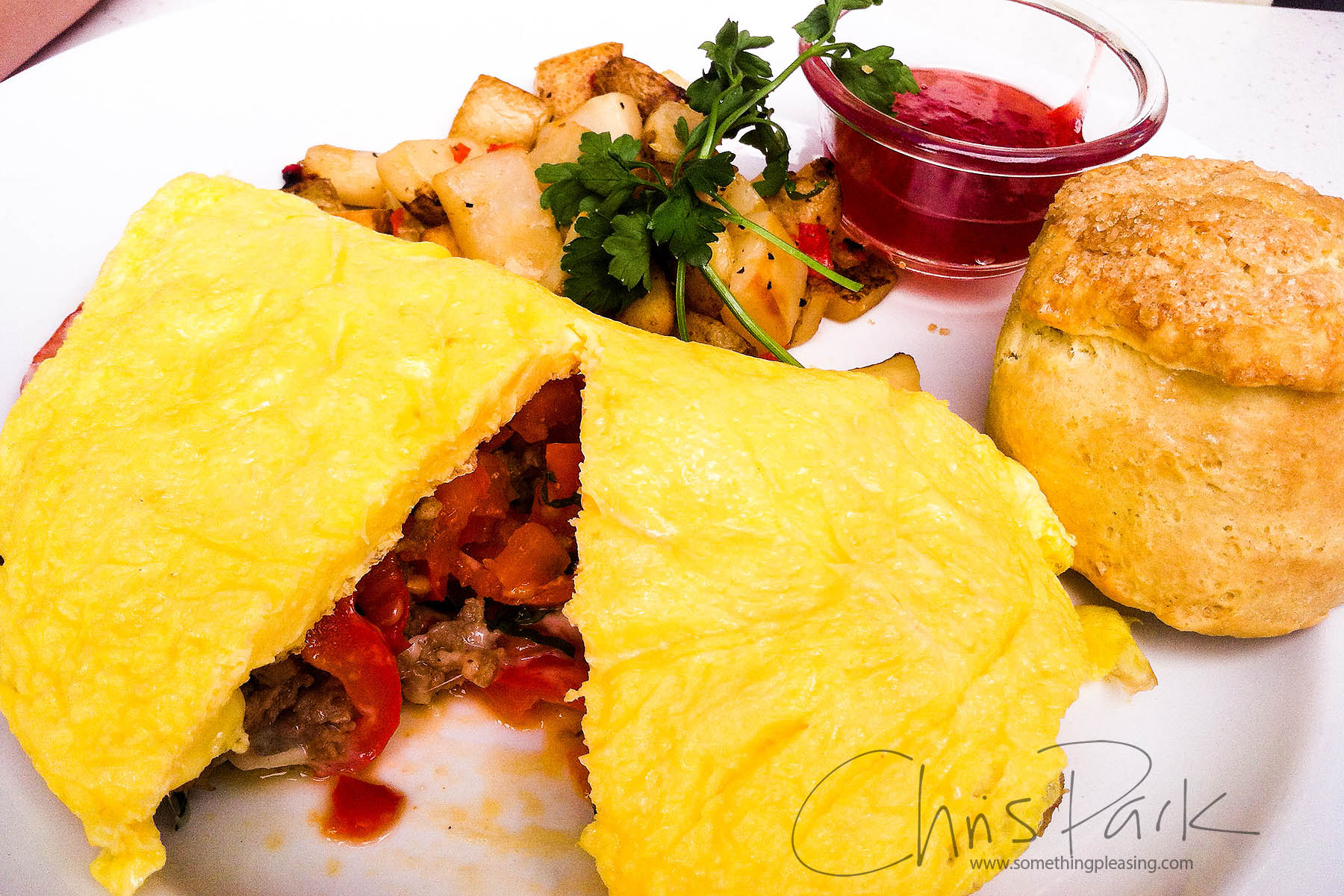 Mediterranean 10.95 -
sweet italian sausage, tomato, peppers, basil, mozzarella cheese
The Italian sausage tasted commonplace rather than exotic, something you could pick up at Ralph's or Costco for a quick discount; the biscuit was a bit dry and stale. Though I did like the jam, it was a tad sweet for my companion, me admitting a rather sweet tooth. But the killer here is that nothing stood out as extraordinary (or even decent), the best part of the meal the bright and flavored peppers. I can't say the same for the potatoes - they should have either been cooked more or touched with a bit more salt or pepper.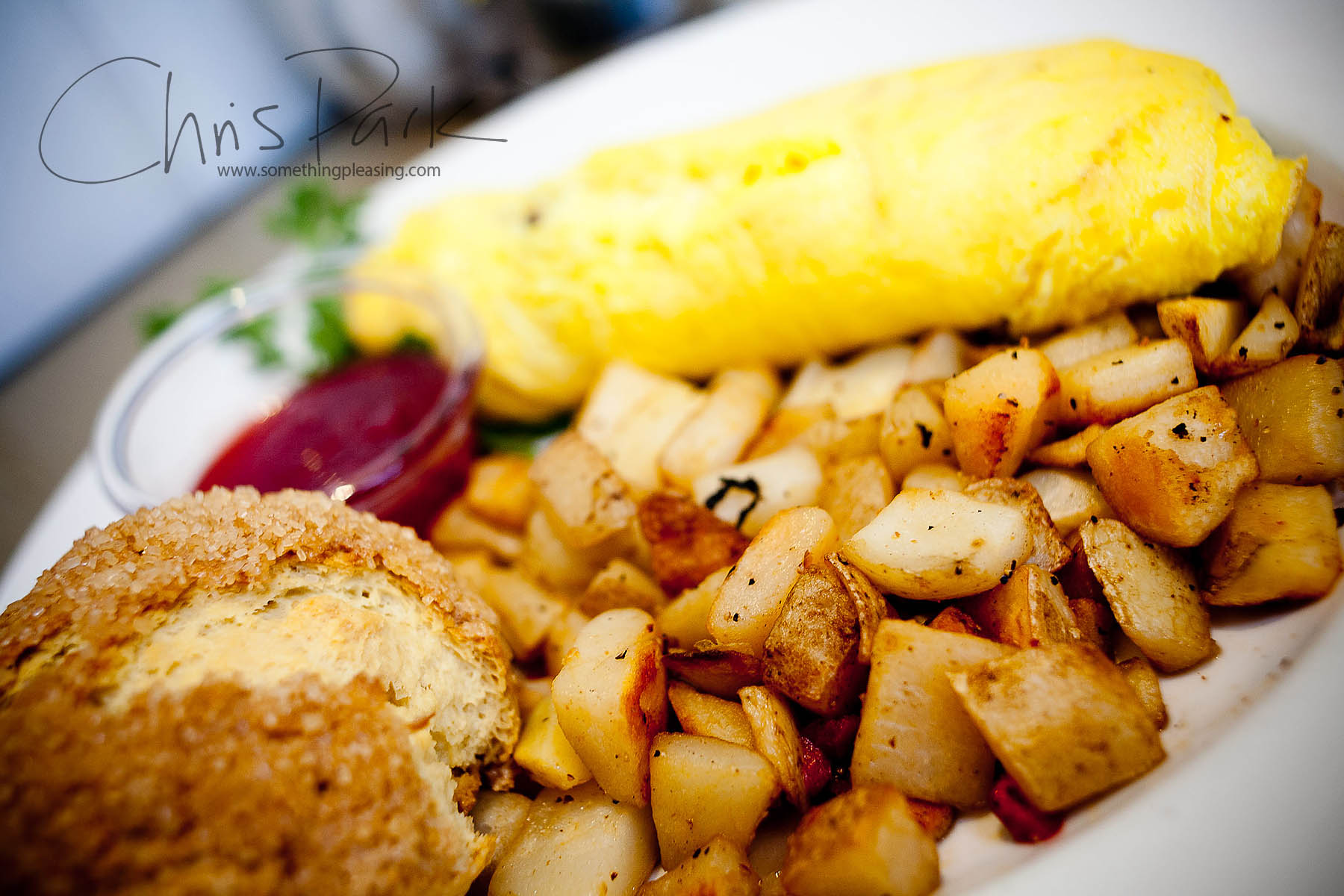 And for a photo comparison from two years ago, look how their potato portions have changed!
I included a few additional photos from a previous visit, two years ago. Note that the portions probably don't look like this anymore: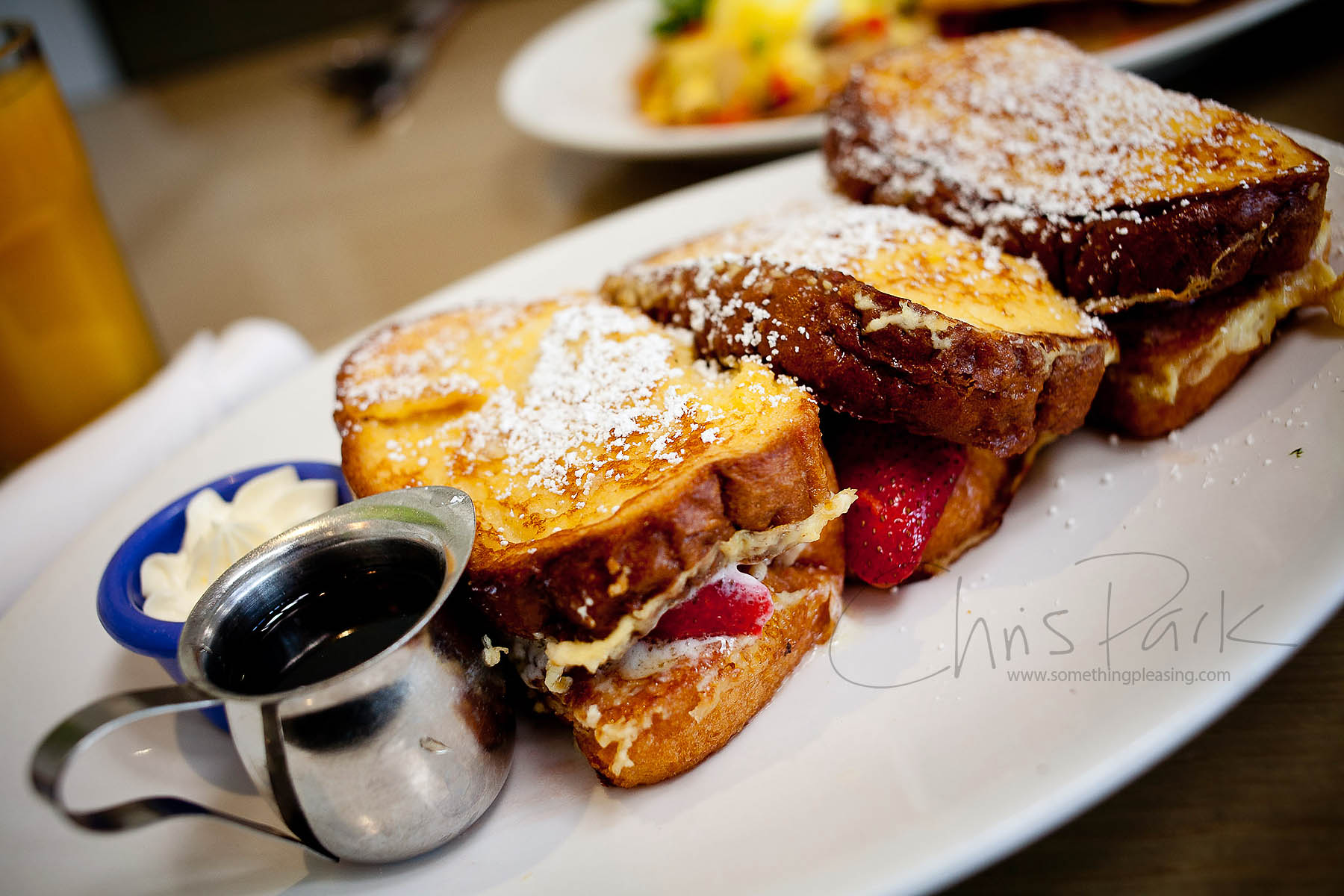 Stuffed French Toast 11.95 -
country style french toast with strawberry compote +
marscapone cheese
If you must come to the cottage, do yourself the small favor of ordering this item.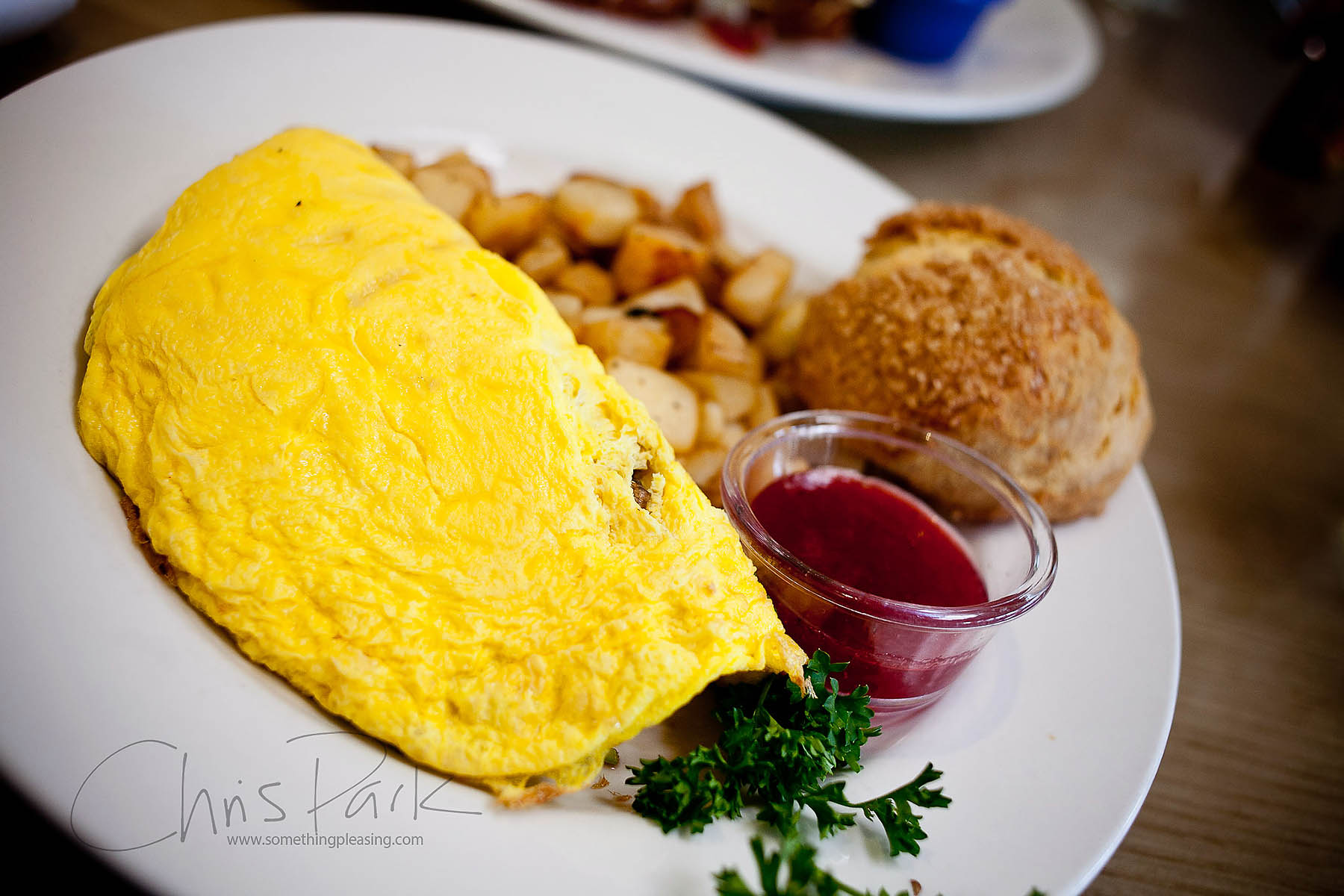 West Coast 9.95 - spinach, mozzarella cheese, mushrooms
Funny how all their omelettes look exactly the same.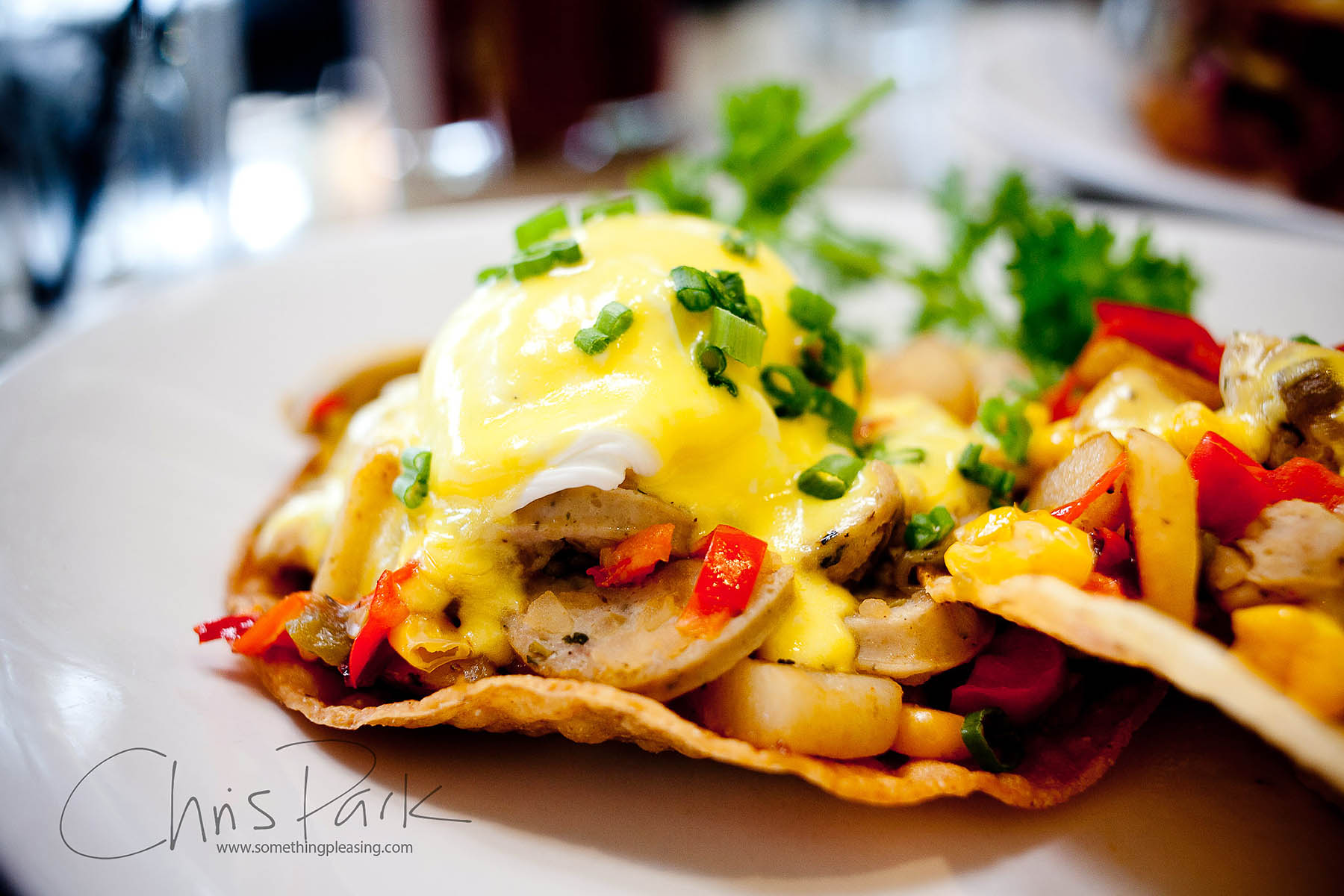 Baja Chicken Hash 10.95 -
corn tortilla, poached eggs, hollandaise, hash of chicken sausage, pepper, corn
My apologies if the picture doesn't match the description on this one.
I walked out of the restaurant full but not nearly satisfied; not once did anyone check up on us, nor did they ask if we enjoyed it. As someone who drinks a healthy portion of water, I never enjoyed a refilled glass, and the food was merely gone due to my dedication not to put anything to waste. Truly though, nothing was worth experiencing again at home, out of their beautiful to-go container.
You could make the excuse that they're busy, the lines certainly proving that, but I often saw staff standing in clusters discussing things, proving either their inefficiency or...just call it not doing your job well. Now perhaps they're clustered discussing restaurant things like coordinating plate deliveries (but dishes came out one-by-one) or seating charts for patrons, but then wouldn't such effort show?
At 10.9%, this is probably the lowest I've ever tipped in years, and I'll let that speak for itself. The cottage may be quaint and cottage-like at 7:30am, but come two hours later and you'll find a dump - what's that expression again?
Flies crowd around shit
. Skip this one if you can.