I have yet to try the mac 'n shrooms (fontina + parmesan + foraged mushroom + panko) here, but this review instead focuses upon another highlight of the business: dessert!
We came here after a very bad Surfside Sushi happy hour dinner (70% off utter crap) simply for desserts. After a meal that managed to make my table utterly miserable, these treats did the trick of brightening the mood, turning our utter frowns completely upside down. About the restaurant: the decoration is interesting and nice, modern bright and clean; there's a seating arrangement in the bar (where we were placed) and separate dining room. The service was very kind and helpful, not at all pushy, a much better impression.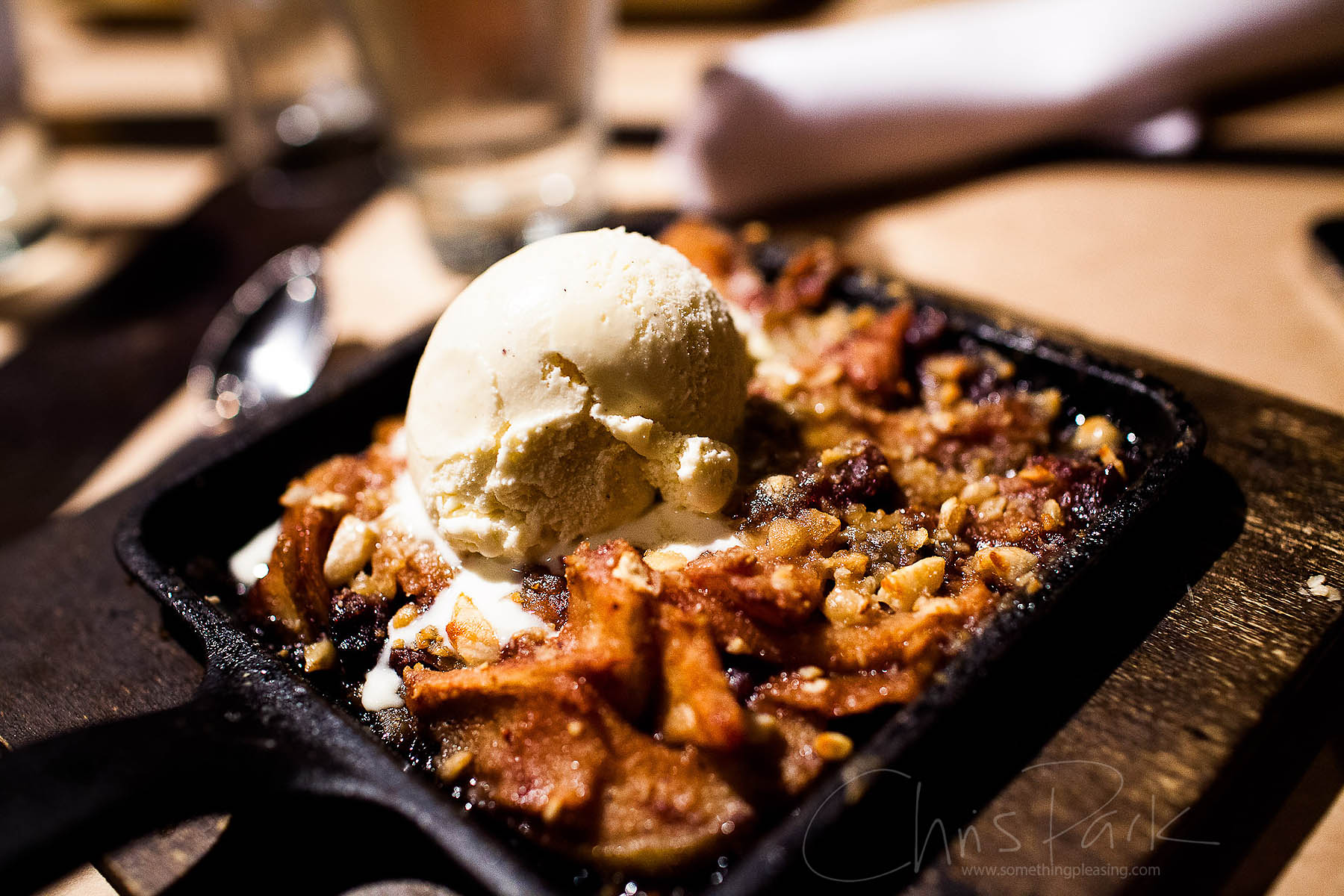 pear cranberry crisp: rolled oat crumble + vanilla gelato 8.5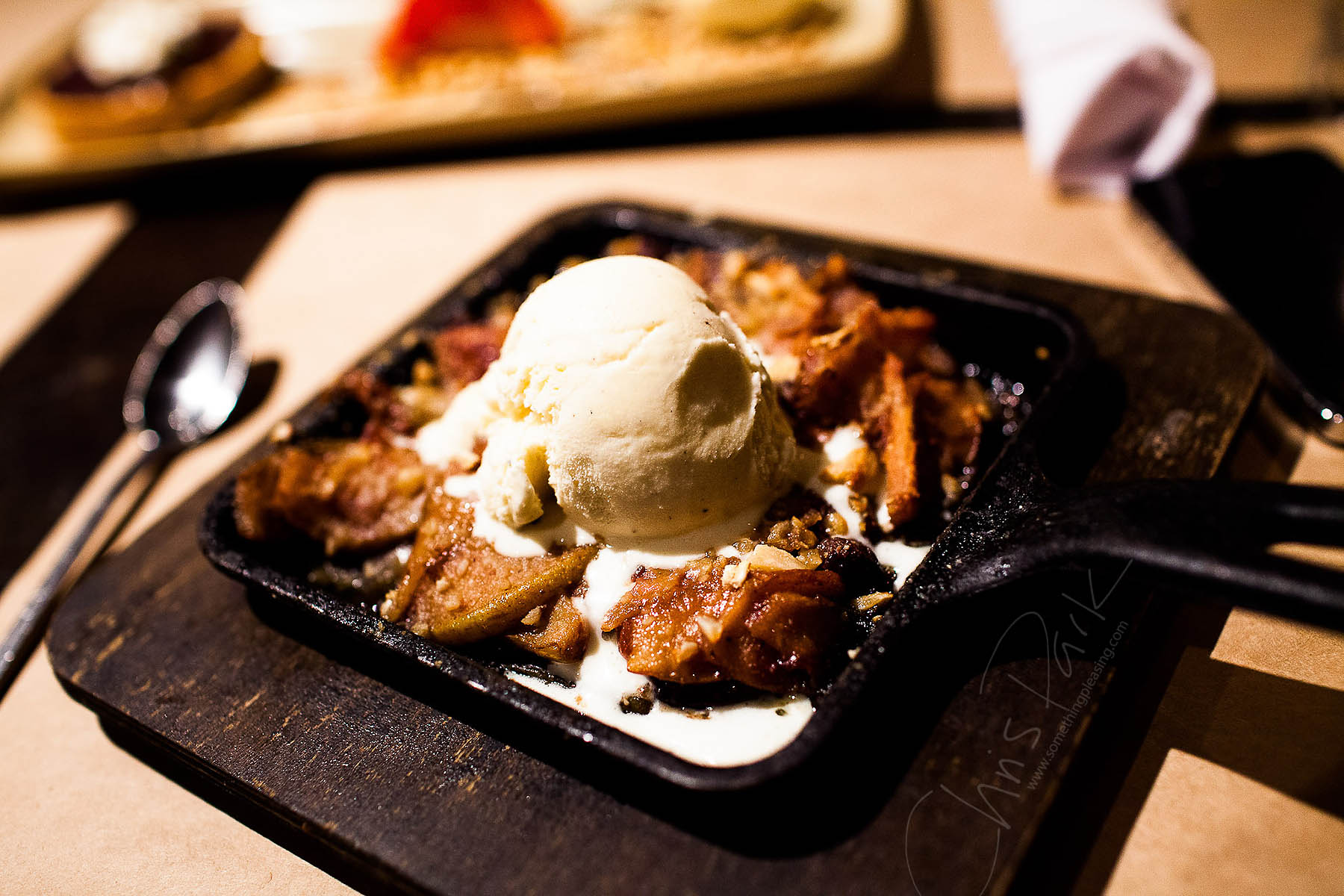 The pear cranberry crisp was delicious. I have a thing for these pastry-fruit-ice cream combinations, and this is probably the best yet that I've had. As I also have a thing for pear, this dish basically completed me - just the right amount of sweet, the hot and cold coming together in your mouth, and though the crumble and ice cream were each good in their own right, togetherness is even better.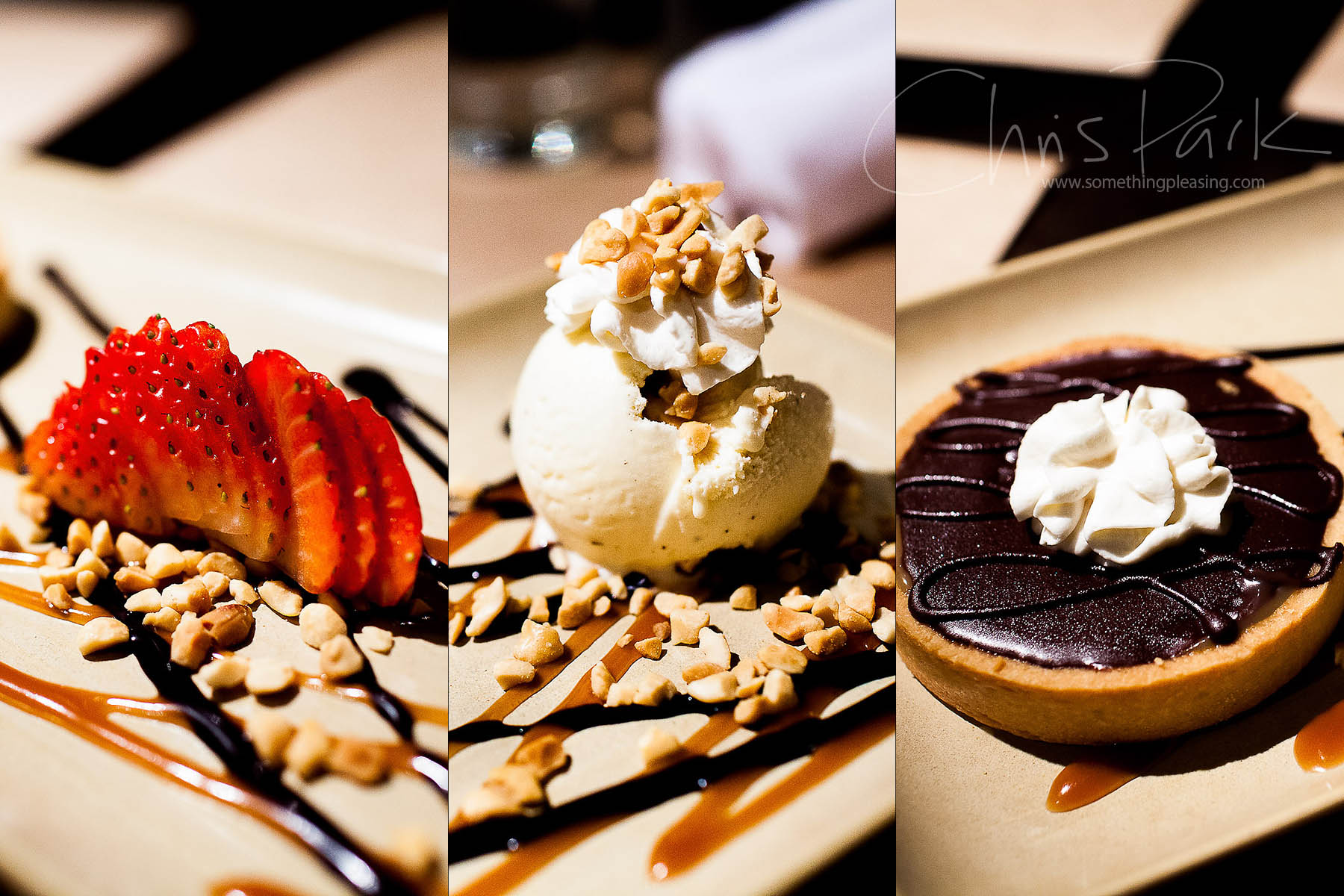 snicker torte:
shortbread crust + toasted peanut caramel + ganache topped vanilla gelato
8.5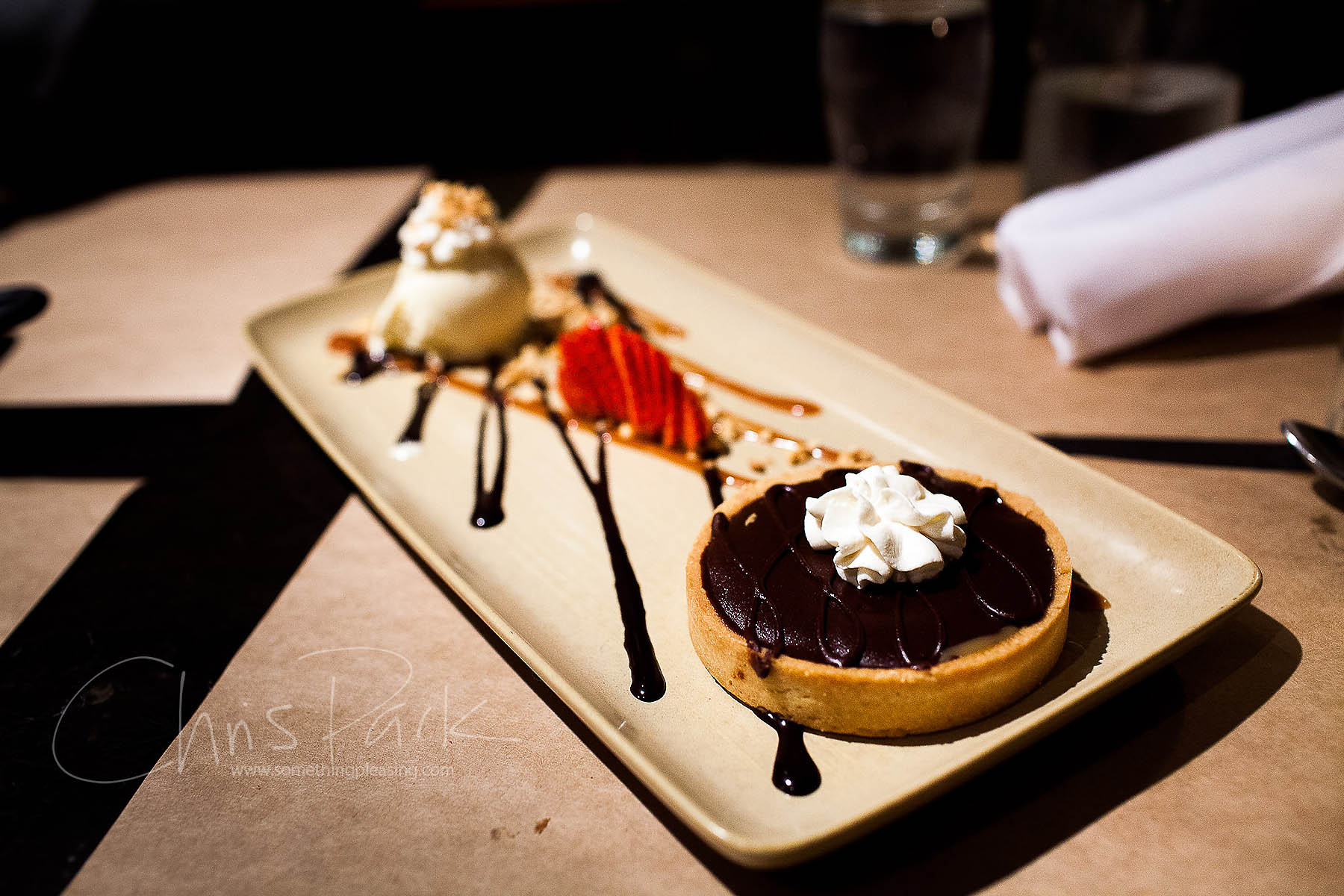 The snicker torte was a bit more interesting - pretty, but more difficult to eat. The ice cream and strawberries were as expected, nothing exceptional, but the crust on the torte was really thick and required a lot of force to cut through, even for a guy like myself. The flavors were decent, but couldn't compare to an amazing pear-cranberry crisp - it was a surprise that this dish wasn't a knockout, as the waitress said it was normally her favorite.
My conclusion on Kensington Grill? I'd delightfully come back for happy hour or dinner one day. Though it's a bit away from the bubble of La Jolla (which could easily delay said dinner), I'm fairly sure it'll be worthwhile.