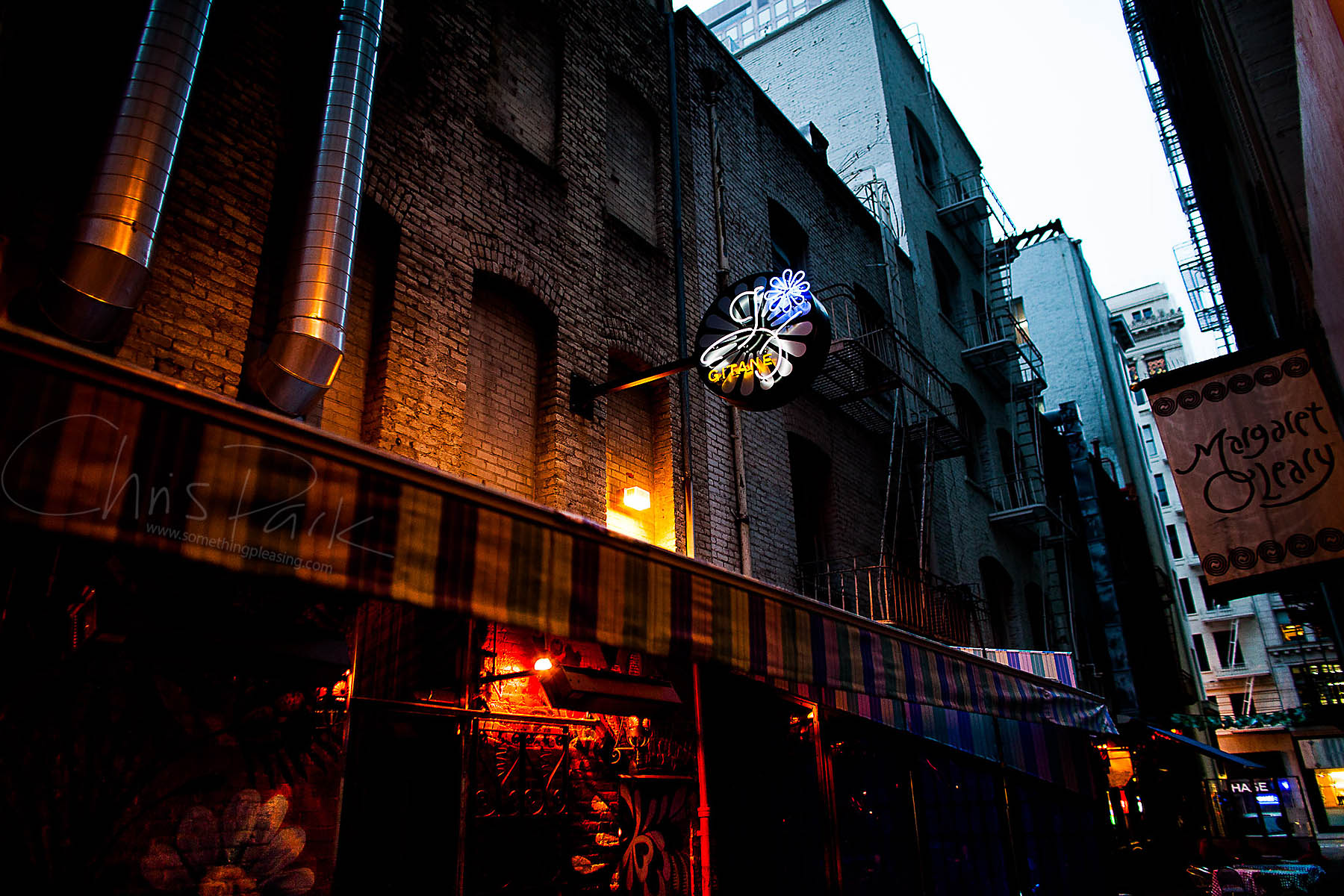 Gitane. It probably doesn't do itself too many favors by being difficult to find - even with *cough* Apple maps, it's a different bird well worth the find. I'll be honest, my inspiration to visit didn't come from a friend, Yelp, or random stumbling either: a Zagat restaurant list did the trick. Not bad, eh?
Once actually inside (it has an outdoor seating section as well, I believe, if you wish to indulge in the turbulent San Francisco nights), you find yourself in the always interesting predicament of "where do I go?" If nobody is available to help you, receptionist or staff, it may be a tad confusing, but enjoy the game (and go up the stairs). Here, if you couldn't tell from the subsequent pictures, you'll find yourself in a dark restaurant, one of the darkest I've been in, and an absolute hell to try to take pictures in. It might also be a tad tight on space - they squeezed the three of us into a two person table, and I could have rubbed arms with the person at the table next to me, should I have desperately desired.
So, the meal begins!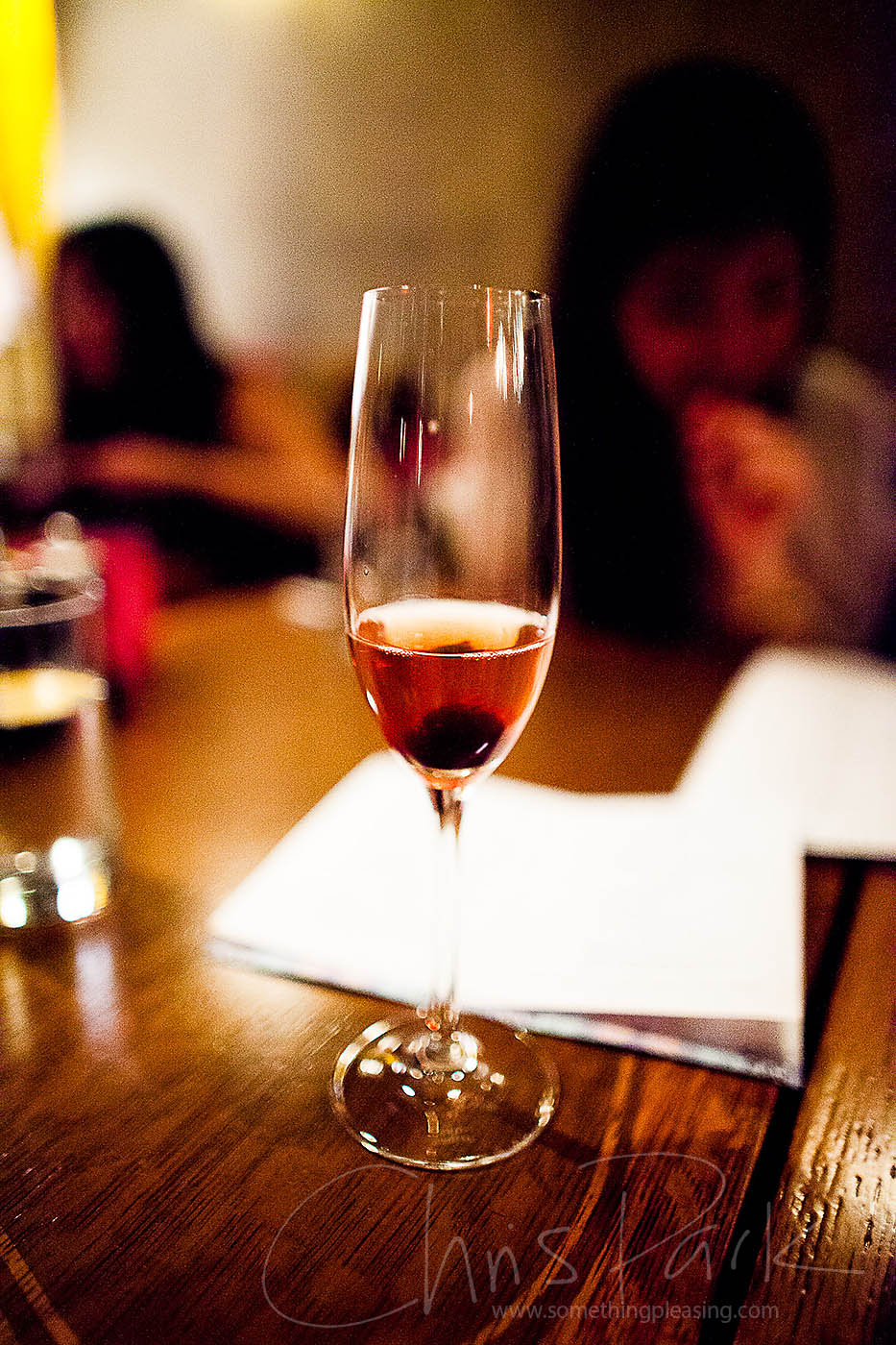 Before dinner, I may have had a cocktail or two. But this could just as easily be water.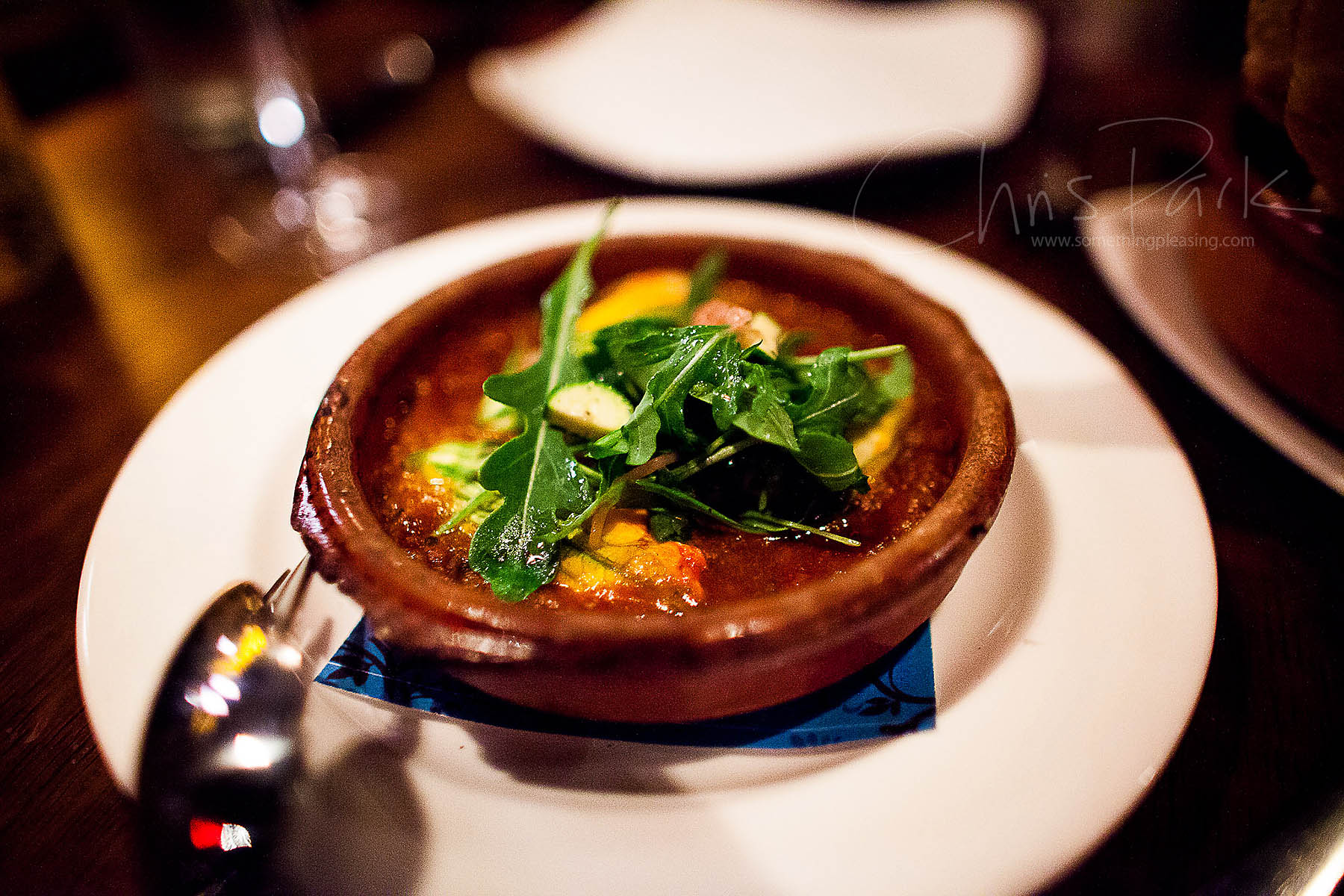 stuffed with mahon & farmers cheese, baby zucchini, wild arugula, sofrito sauce 14

Arguably the best dish of the dinner, this one, though vegetarian, takes the cake! Everything was perfectly flavored, deep and delicious, light and fresh. I remember only wanting more...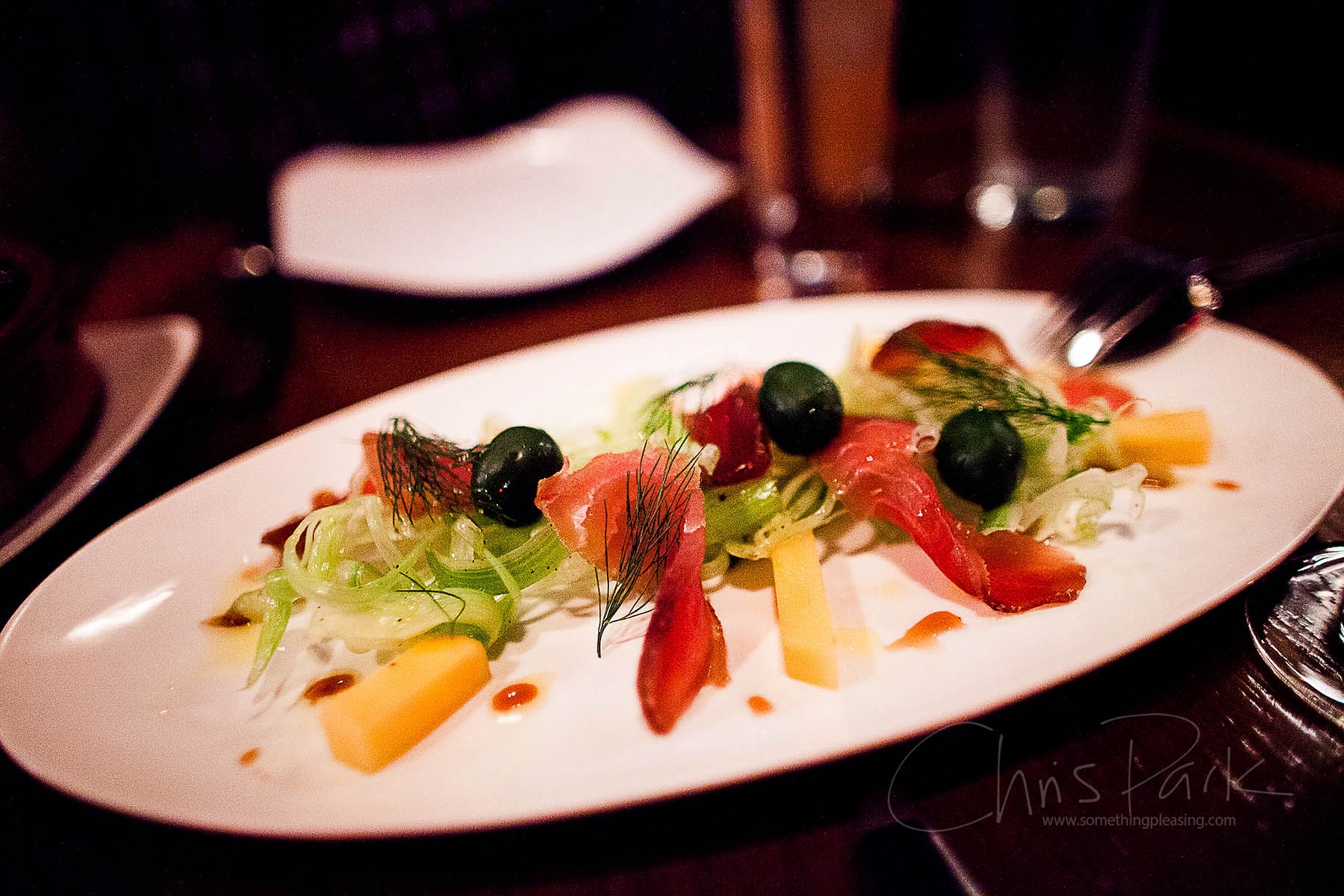 house cured ahi tuna, baby fennel, summer melon, green olives 13

Tastes exactly like it looks. I never know how to eat these to get the best flavor combination - more preparation and presentation than obvious instruction, for better or worse.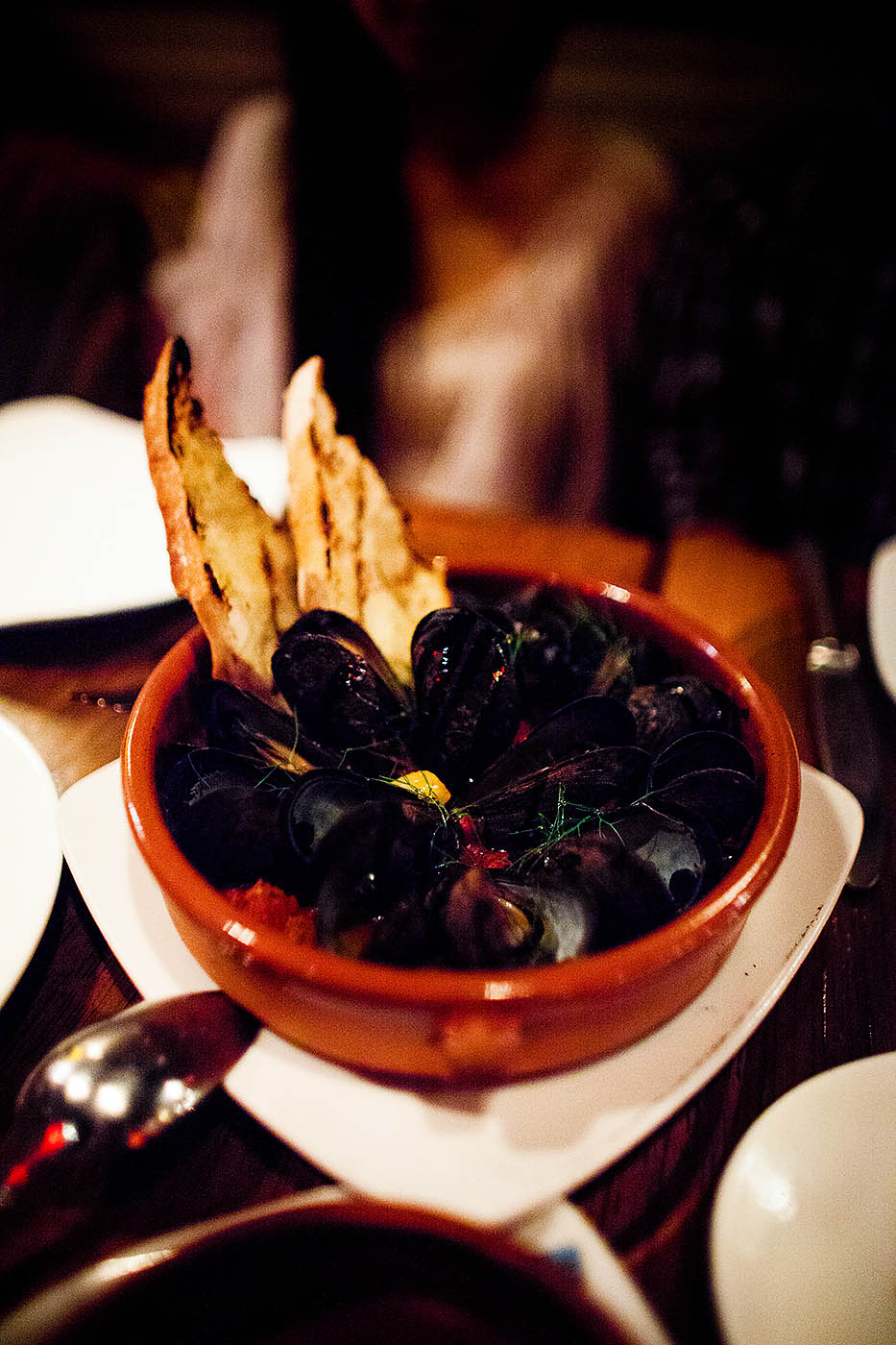 P.E.I., fennel, tomato & saffron broth 16

Mussels. I was always more a fan of the broth they come in than the mussels themselves, bread being then of significant importance.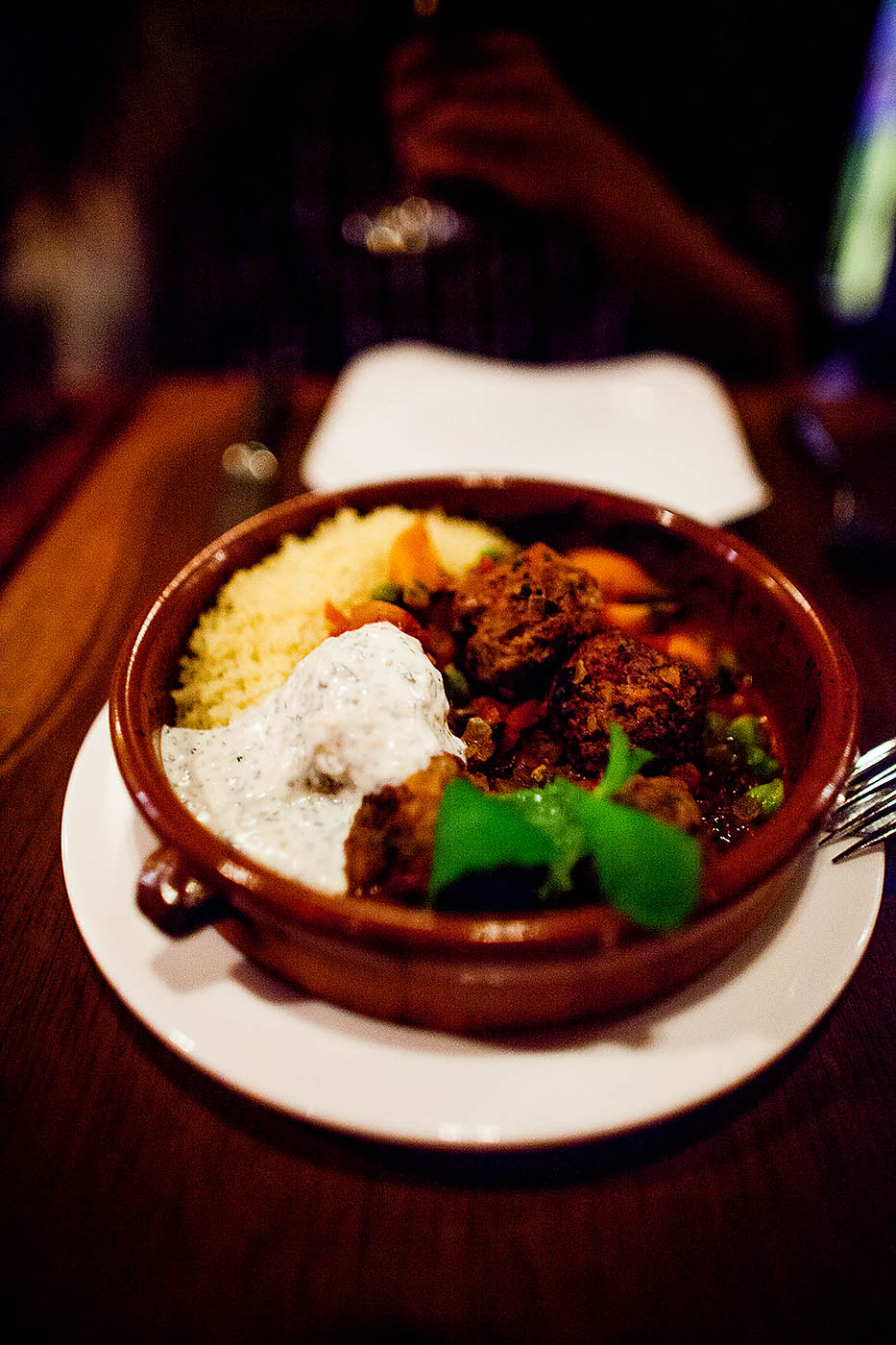 lamb meatballs, carrots, cous cous, green chickpeas, preserved meyer lemon yogurt, mint 27
Runner up to the dish of the meal, the mint and lemon yogurt complete a happy, springy flavor profile. The lamb meatballs are good enough to change one's mind on lamb, the flavor combinations reminescent of a well balanced meal, like I could eat a larger portion of this in a sitting. But in this case, dish (sigh).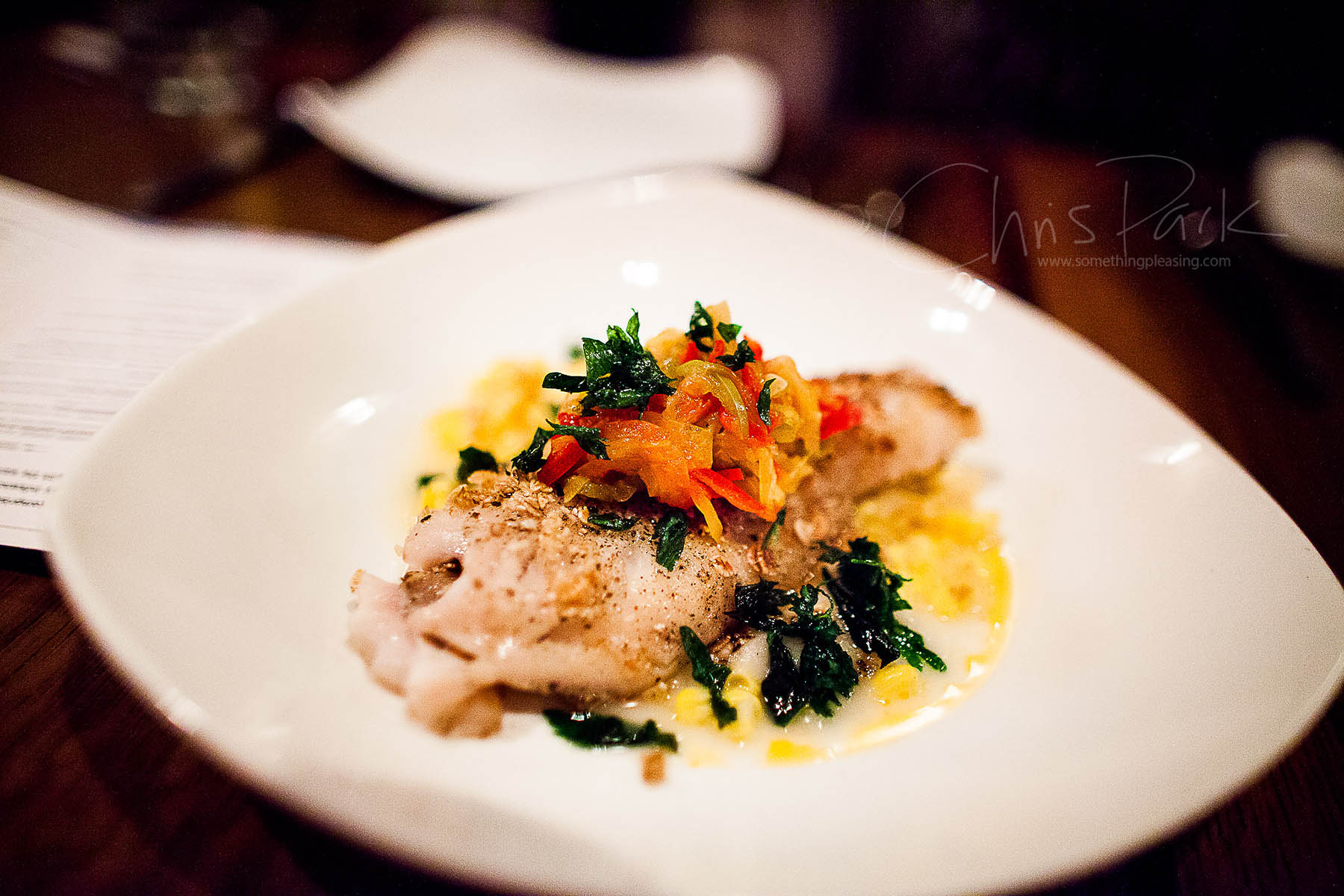 barley crusted, pickled corn, gypsy peppers, sweet onion fondue, chorizo oil 24
Tastes slightly better than it looks, though I blame that mostly on the photo. Expertly cooked rockfish, and feels a tad like home.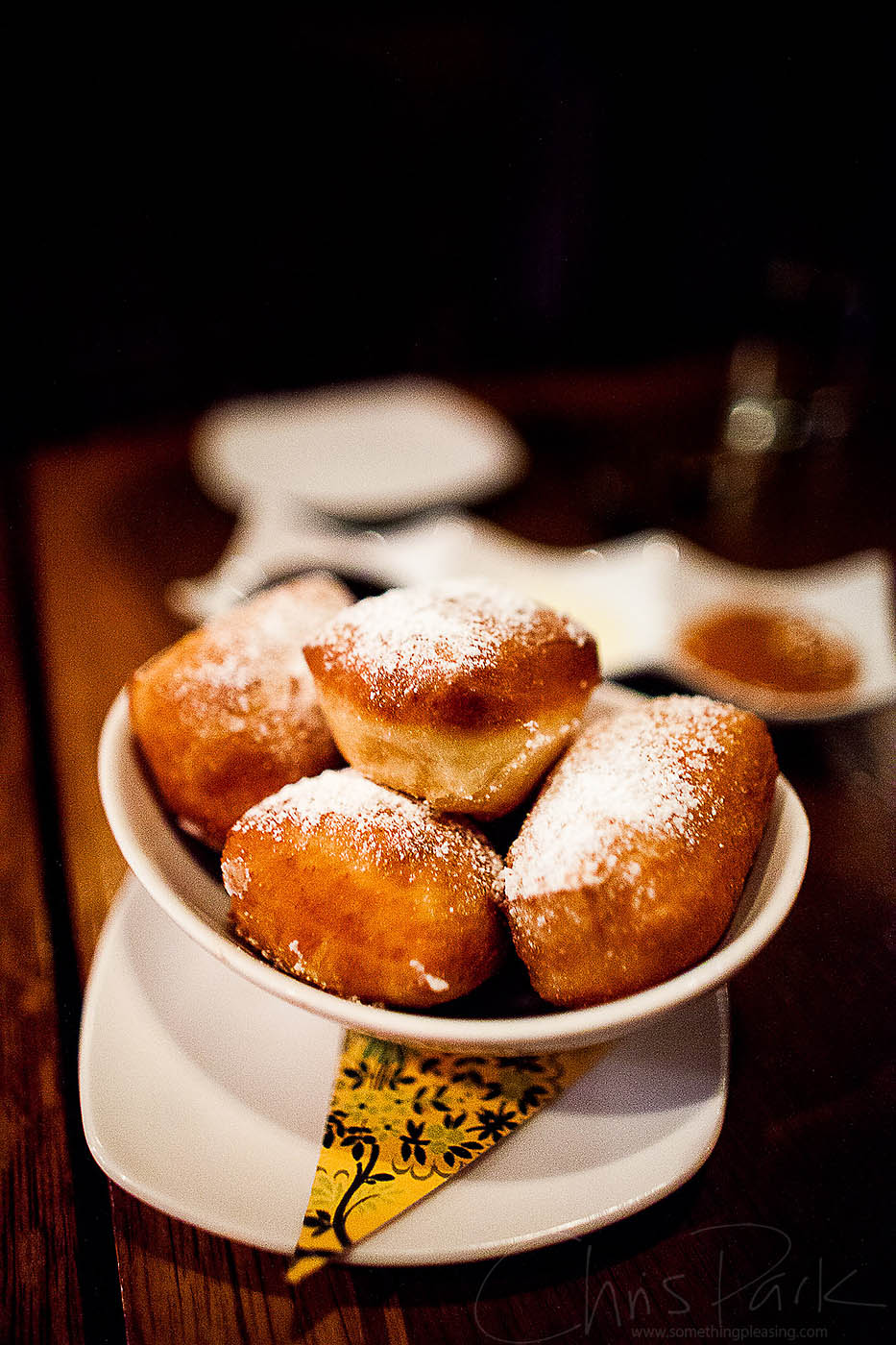 with chocolate fondue, naughty cream, and seasonal fruit preserves 8
Decent dessert, though we did wish we had ordered differently. I honestly can't remember what the naughty cream was, but it didn't quite do the trick - from the looks of it, it may be something that reminds me of childhood.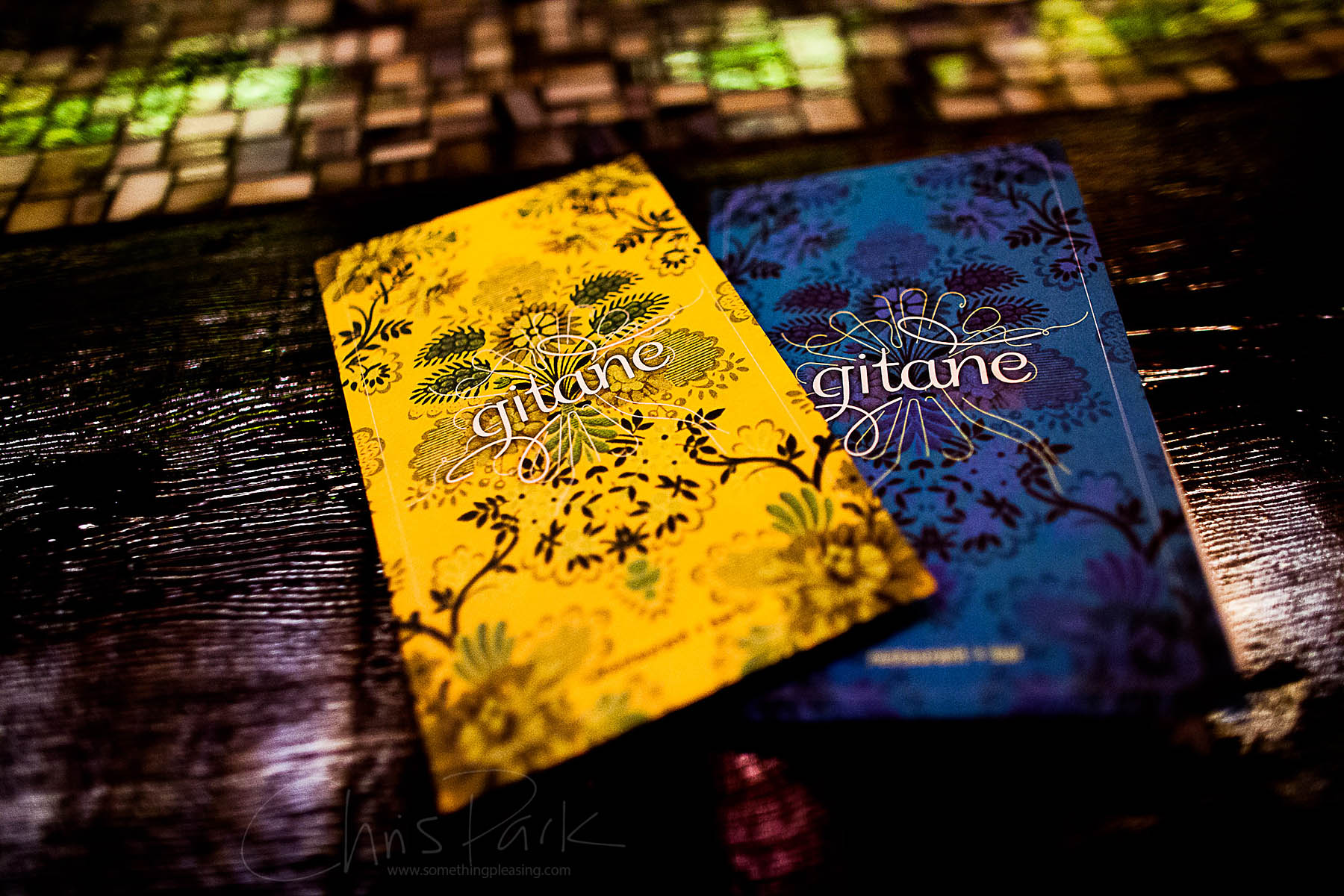 After dinner, we were offered another drink at the bar, happily taken. The meal was complete, a nice distraction, unique in its flavor profile, at least to a group of Asians used to the French-Japanese-Californian types that crowd the city. Though my descriptions may not be as detailed as normal, written off an eight month old memory, most people probably look only at the pictures anyway.
Come here with some trendy, adventurous friends, and definitely make reservations.
City: San Francisco
Dining date: 08/25/2012