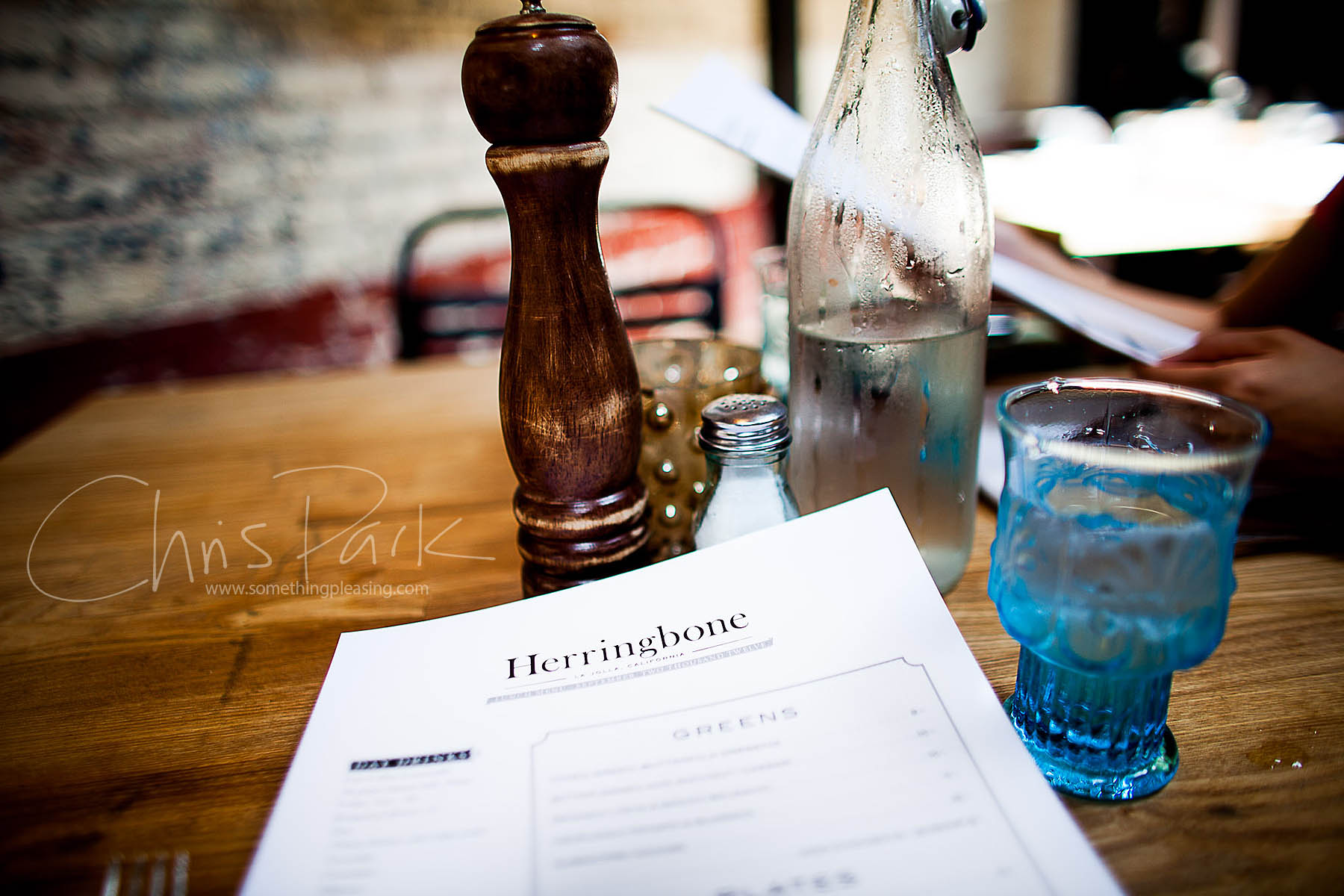 Enter Herringbone - no, not the cloth, but the restaurant, almost hidden in the walls of downtown La Jolla, understated on the outside, cute personality in. It's almost like walking into a wrecked ship of old, or how you'd imagine that experience to be, at least, without the water drowning you out. Oh, and olive trees scattered about. Point being, it's really cute.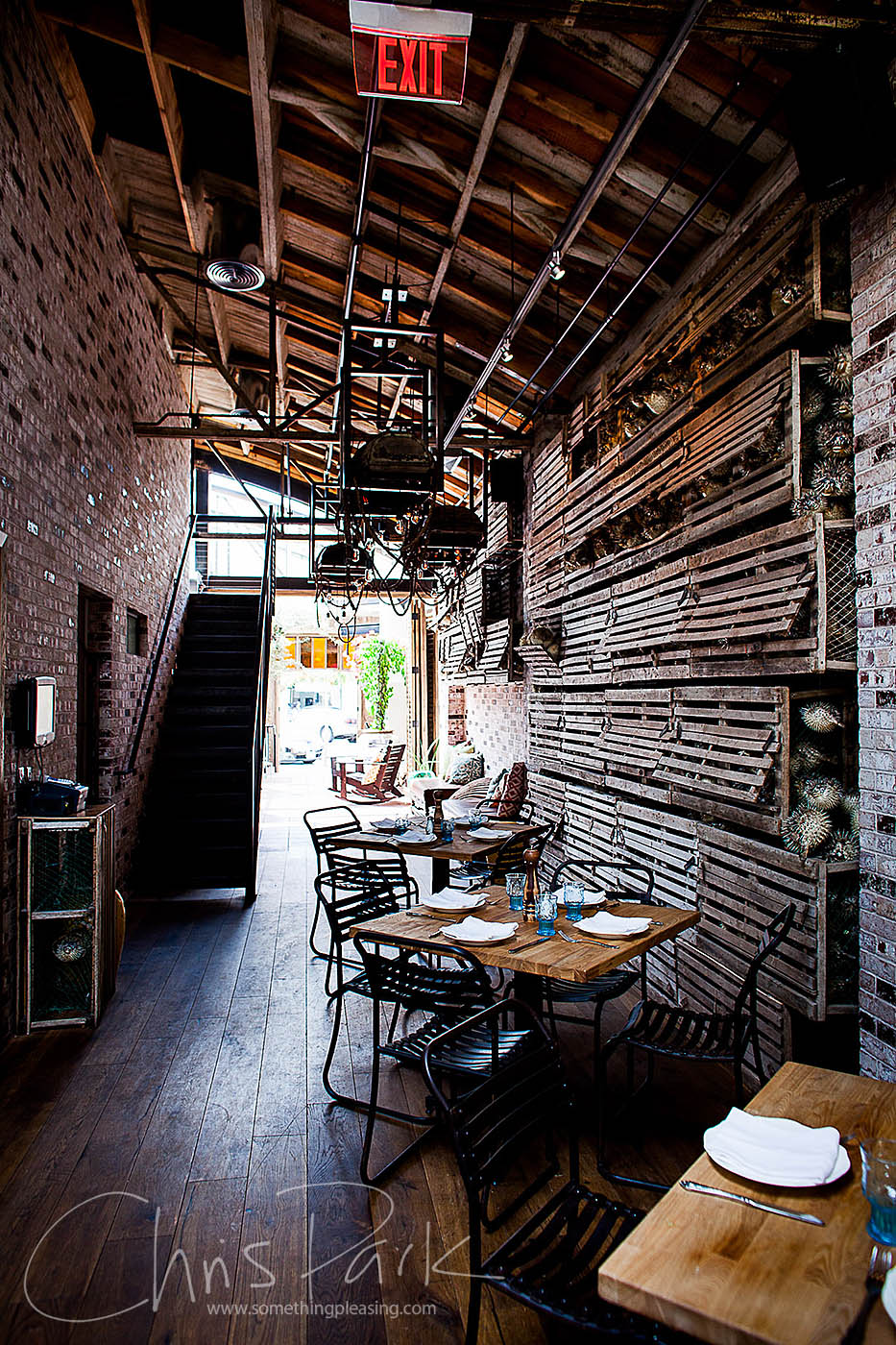 First off, I'll go ahead and admit that of the restaurants of Malarkey's I've been to so far, I've been a fan. Bias noted! But I've never met the dude nor seen him on TV or anything, so there's no loyalty of any kind, yet. Anyway.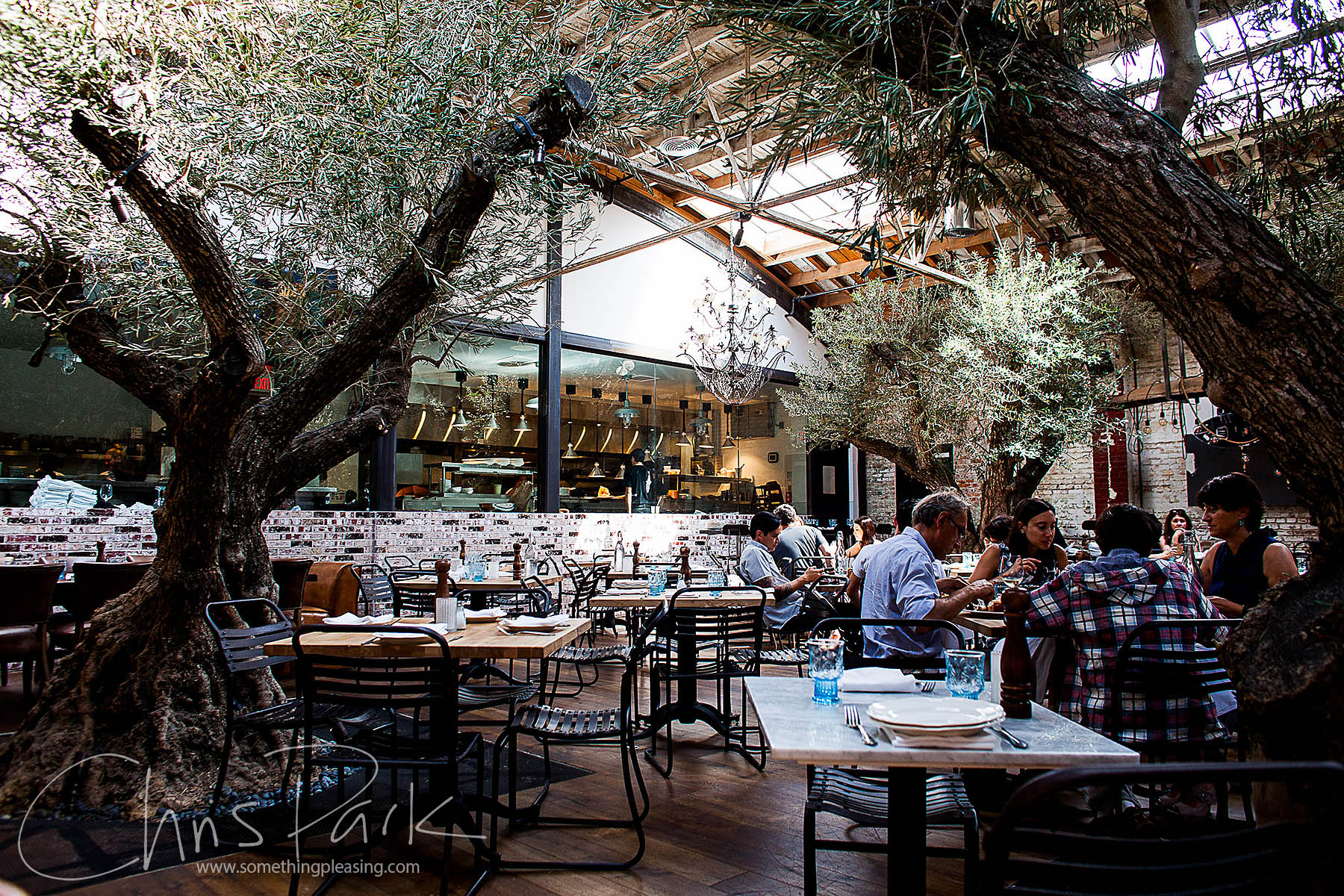 The restaurant has a nice, comfortable lounge area, the dining area offers a view of the kitchen, and the restaurant as a whole offers an outdoor-within-an-indoor feel, mellow, chill enough to talk, not too loud, geared relatively well toward its location. No, there's no ocean view here, but that's really okay with me - instead you get a clean and modern, urban but somewhat rustic decor representation of nature, themed in the deep blue, as much of an oxymoron that last jumble of words just was. But the food?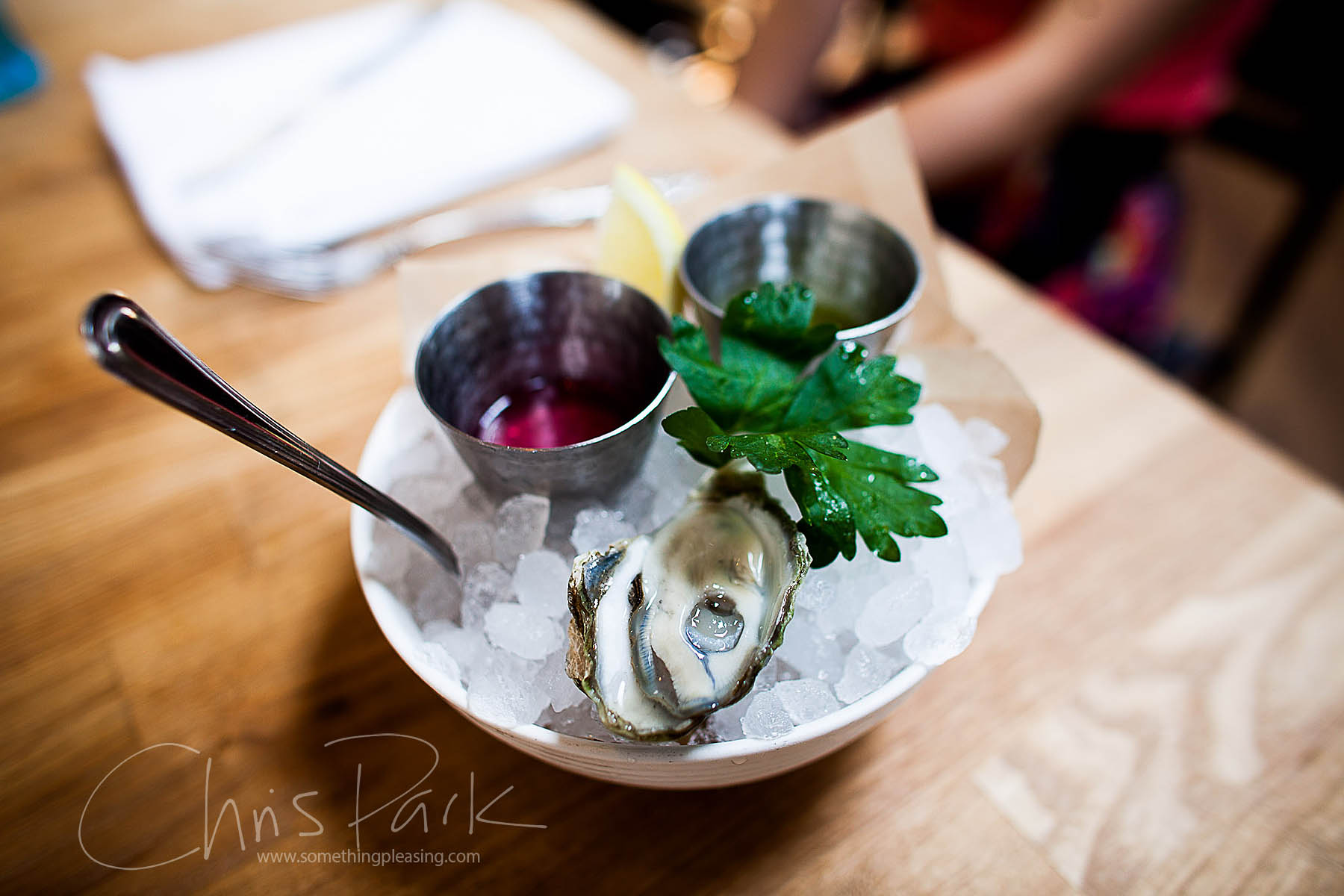 Oyster. Interesting in that unlike most other presentations, the water (and thus the majority of the sands) are not presented alongside the oyster. I liked it enough, but some purists may object.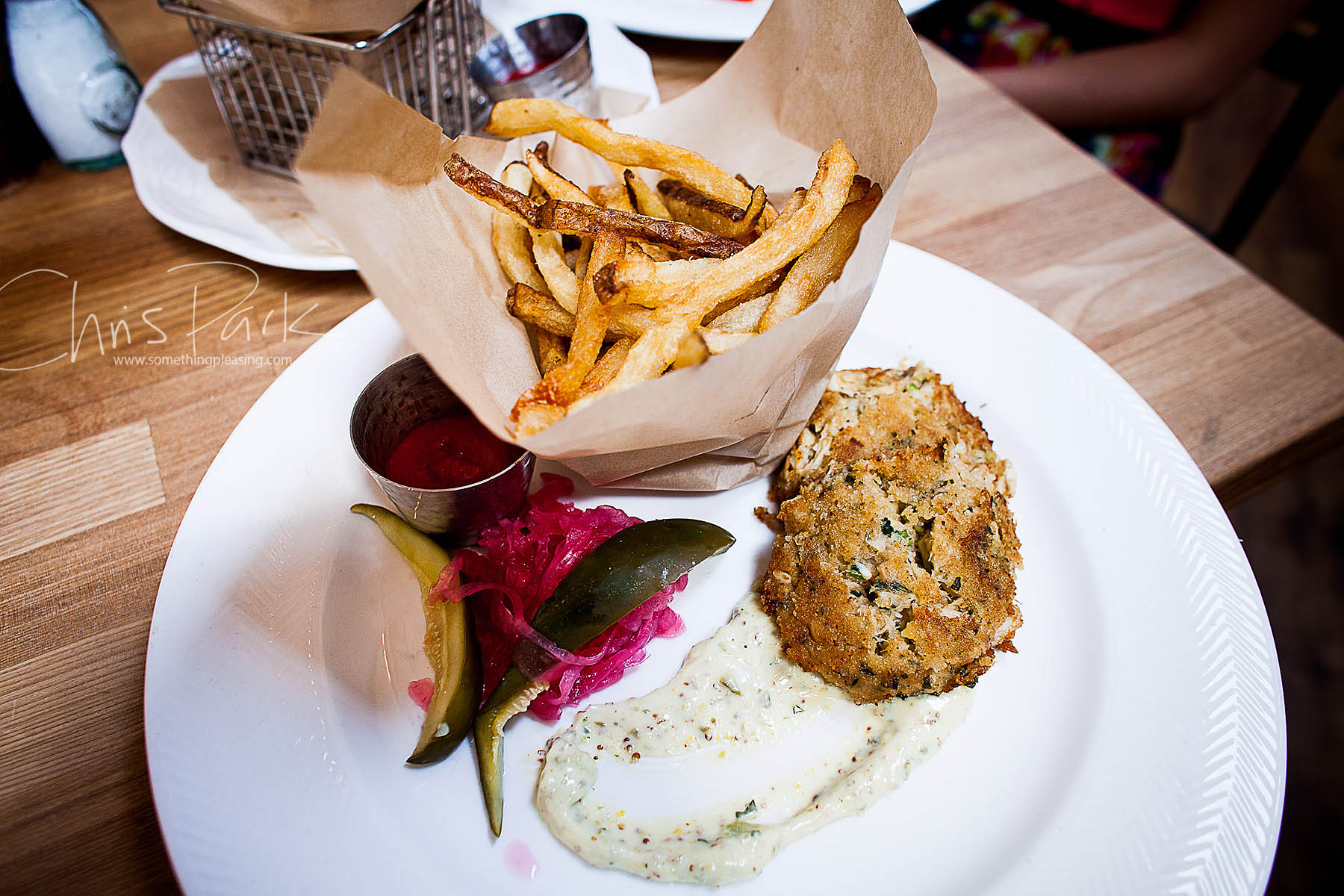 Maryland Jumbo Lump Blue Crab Cakes 18
House made pickles, grain mustard remoulade, triple cooked fries
Crab cake, as any properly made crab cake (enough crab that it borderlines staying together, yet does) is wonderful and full of crabbbbb. Nom!. Being Korean, I can live with an interesting experimentation of pickled assorts, and being a child at heart, I'd eat French fries all day. I could eat like three of these.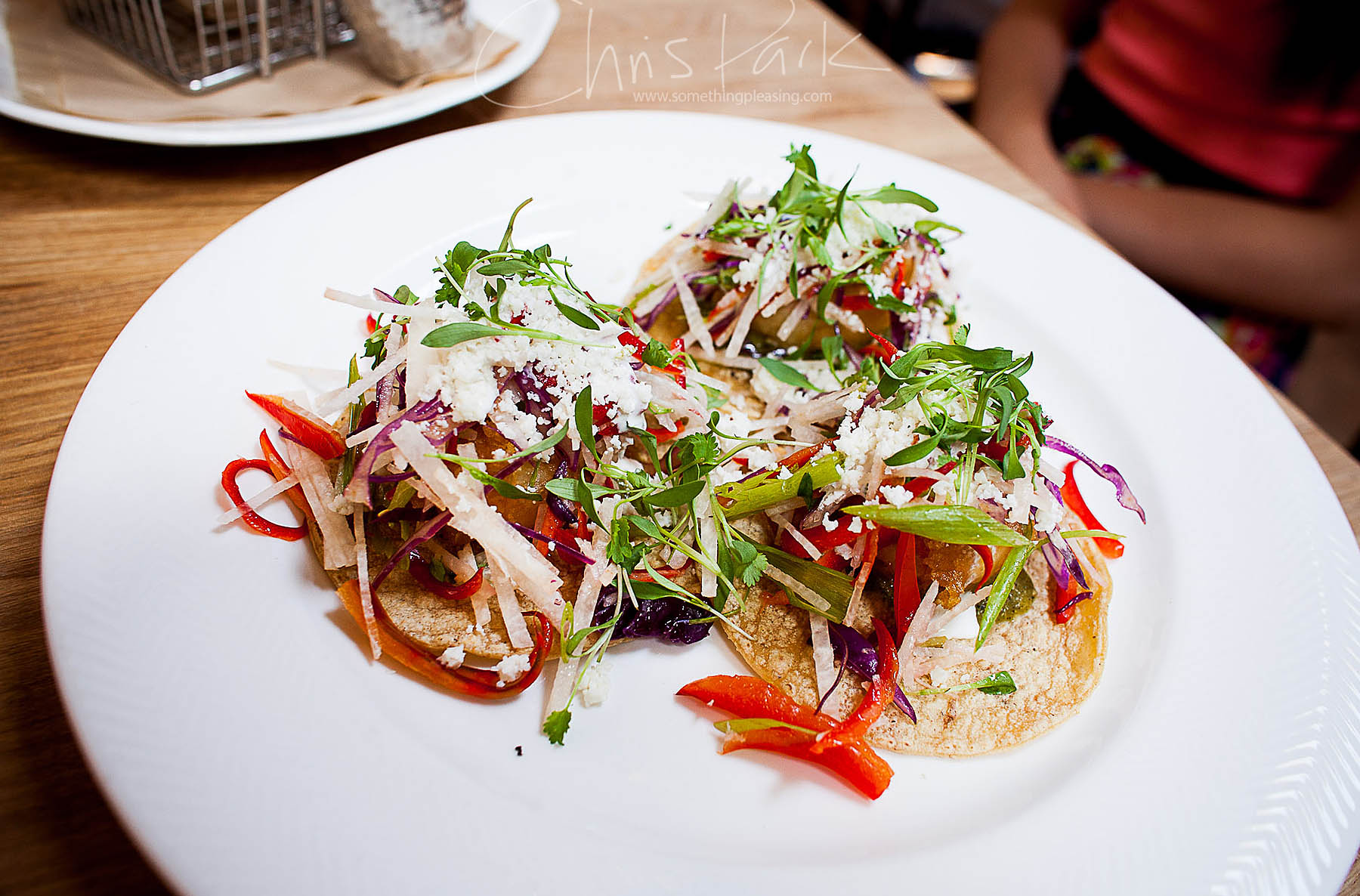 "Baja Style" Jicama slaw, roasted tomatillo salsa, cotija cheese
Though it may be debatable how easily these are eaten as "tacos", they sure were amazing. Every bit fresh, including the fish!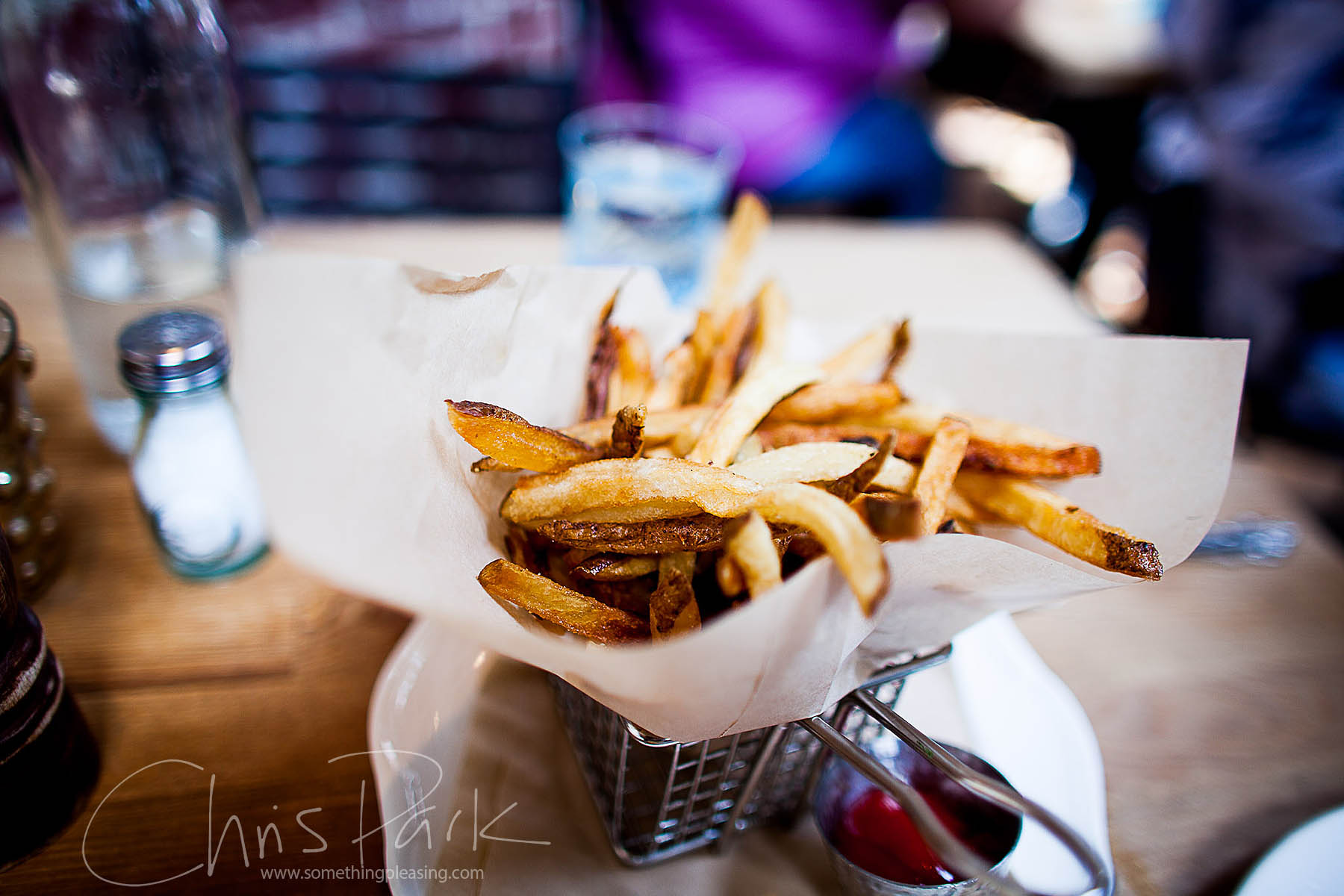 Triple-Cooked House Made Fries 3
Delicious, of course, they're French fries. But to be honest, if I'd known fries would come with the crab cakes, I'm not too certain I'd have ordered this one - no regrets though!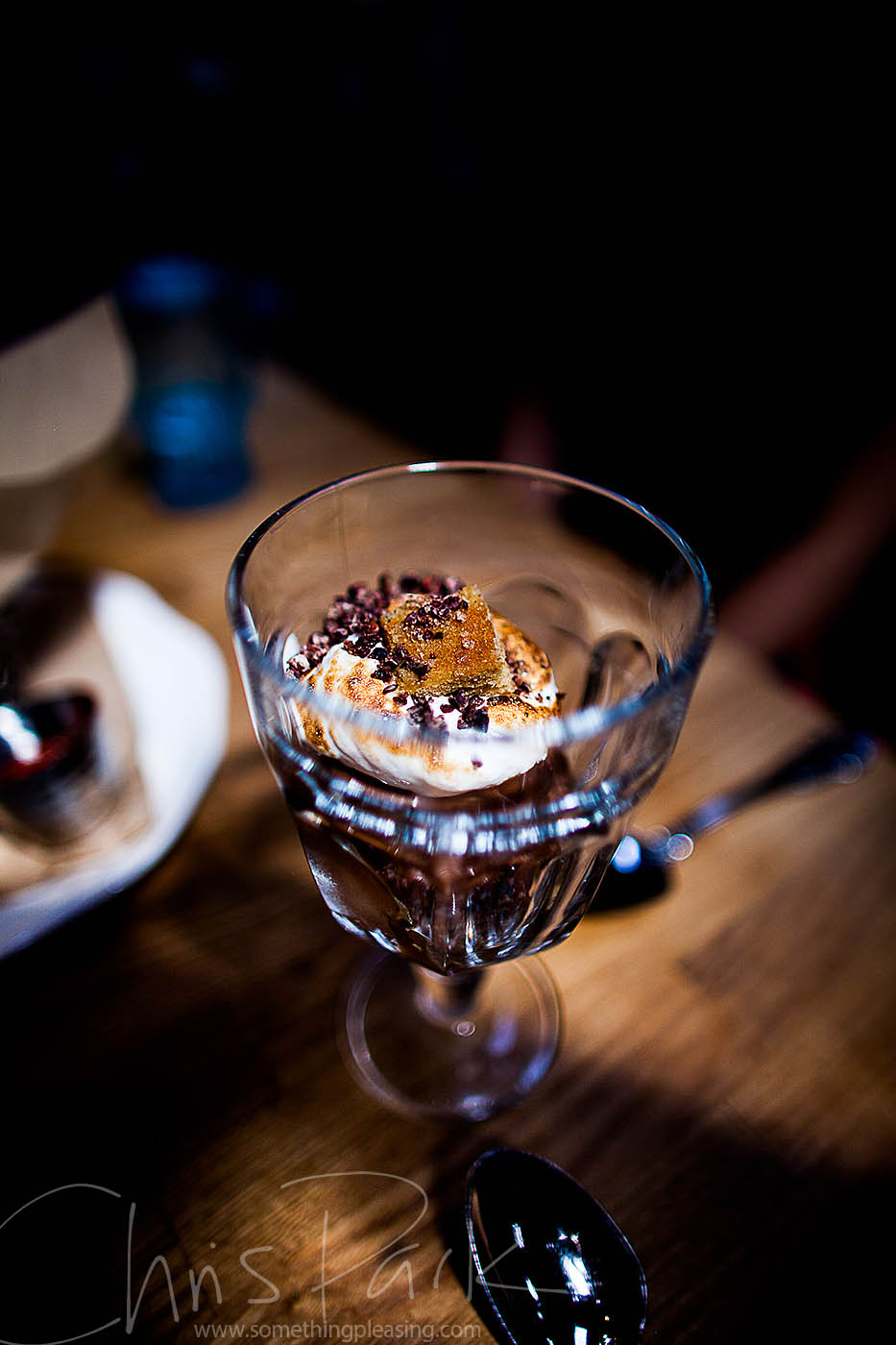 Ah, a sundae! It was wonderful, full of flavor and depth, much like a fancy dessert-play on a children's classic should be; plenty, but not overwhelming amounts of chocolate were present, the breading and crumbs adding texture, the espresso adding flavor and crunch as well. And the whipped cream was...toasted? Yum!
Overall impressions? I like! Generally big portions, tiny but cute (dare I say hipster?) water cups, lots of open space and tables, and a location in the cool but not too crowded part of downtown La Jolla - sounds like a perfected executed expression of its targeted audience to me! There are some downfalls, of course - the Maine lobster roll that I saw going to quite a few other tables looked like a lot of bread and not a lot of lobster, and the staff wasn't too terribly attentive (no water refills, check didn't really come or get picked up for an extended amount of time, etc.), but nothing hugely disappointing If I wanted a relaxed and somewhat upscale lunch I'd probably come back, which is enough for me =]