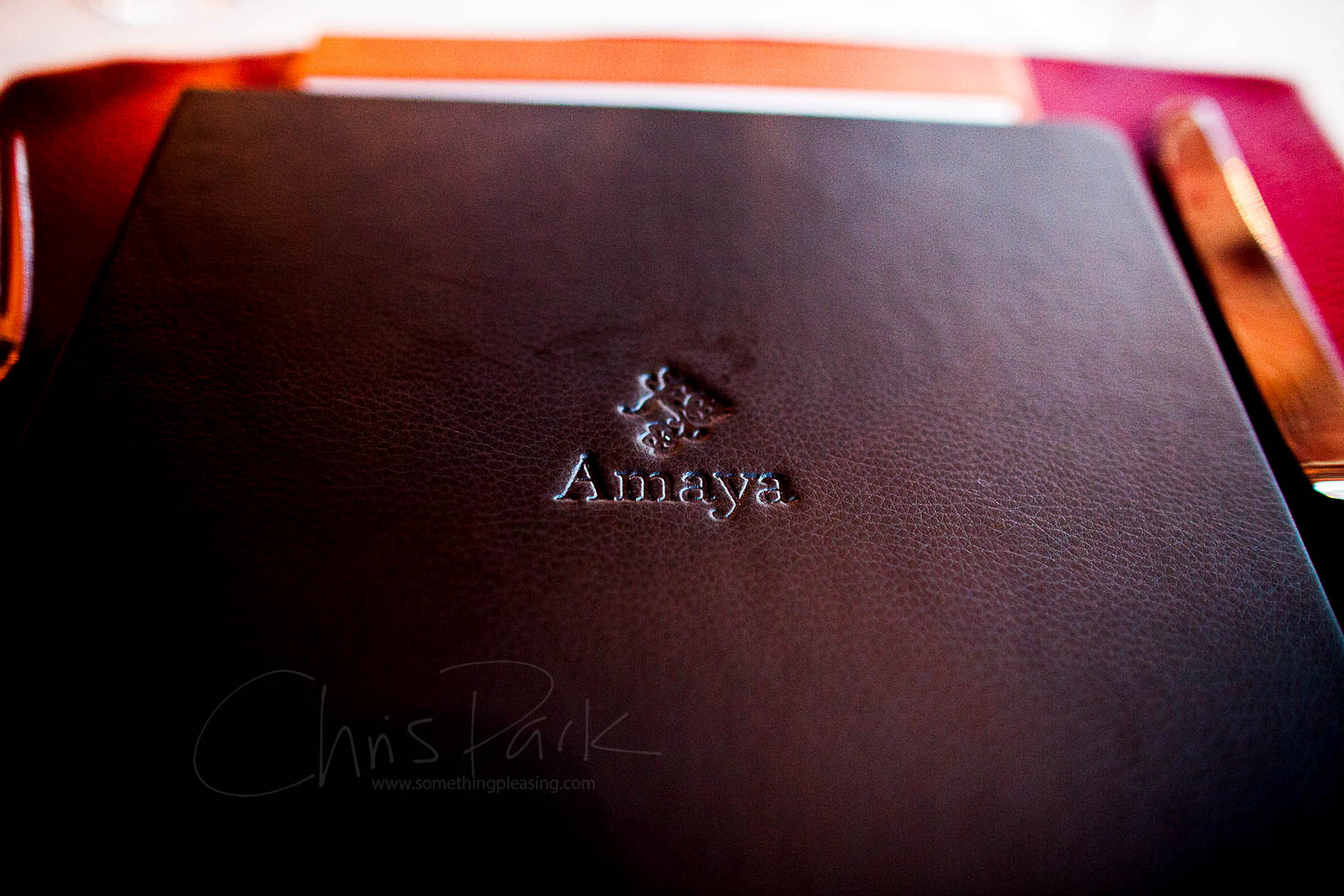 Amaya at the Grand Del Mar. You know what kind of place this is when driving in - a long road, greens on both sides, rather like that scene from Bridesmaids when lemonade is served to drivers. Anyway. The restaurant does reside in a luxurious hotel/resort, old-fashioned in many ways, and curiously so - though the details are clearly expensive and exorbitant, they're also worn-out in
rather
obvious areas, such as the cushions and rugs. As for the big picture kind of feel, it's like a scene from a movie like Titanic or Gatsby in its richness and decadence.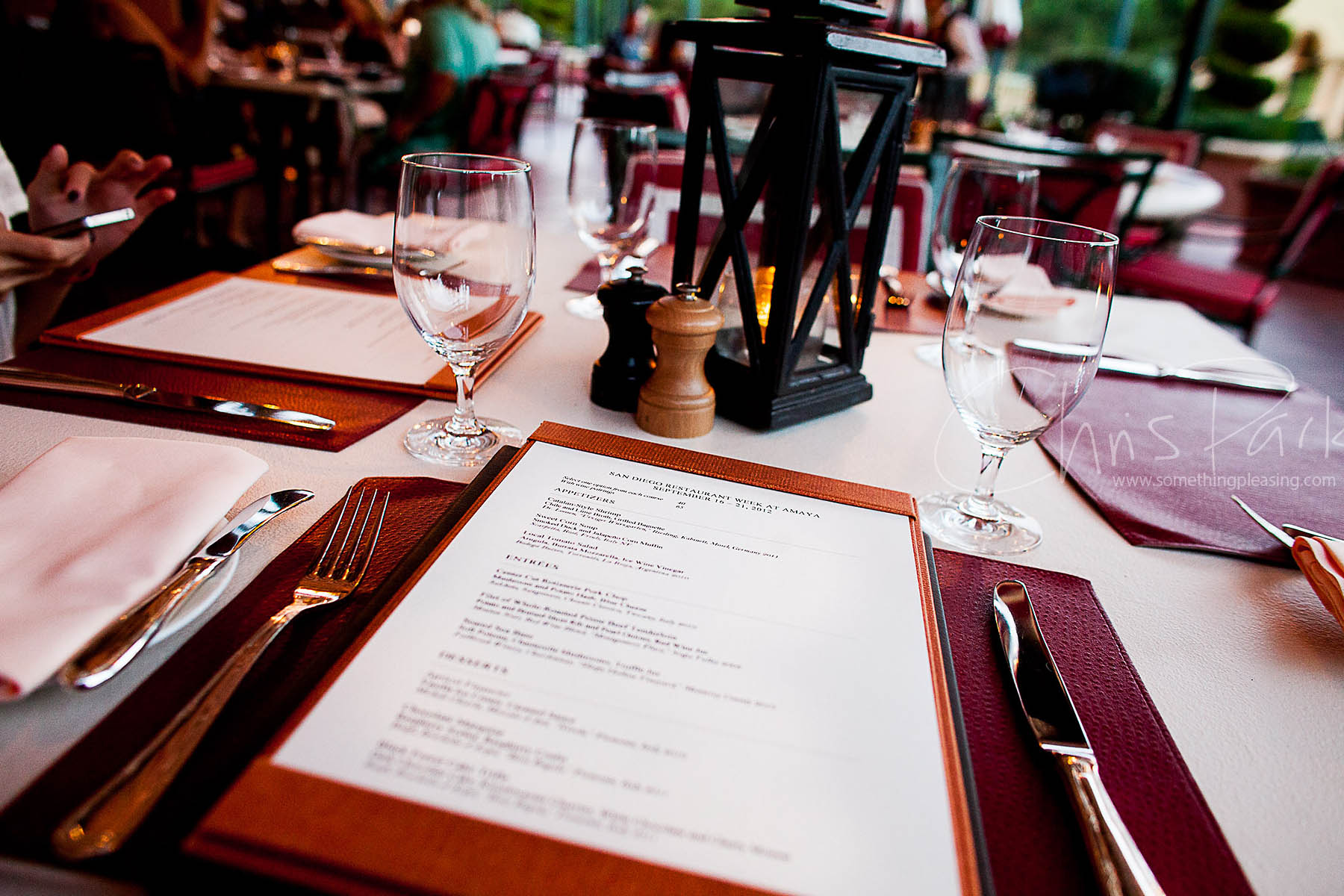 We chose to sit outside, which turned out to actually be the worse of the choices, despite it being fall - the tables are clearly less quality, being made of a common (I resist saying peasant) plastic like any regular fold-up, the lighting was actually worse at night than indoors, and I think the conversations less private. There was a live band playing, a bit anachronistic if Amaya were trying to bring us back to the golden old days - instrumental takes on Billboard pop songs. A pretty cool mix in its own right, but something that belonged more downtown than the old Grand Del Mar, especially knowing its clientele wouldn't recognize the half of it.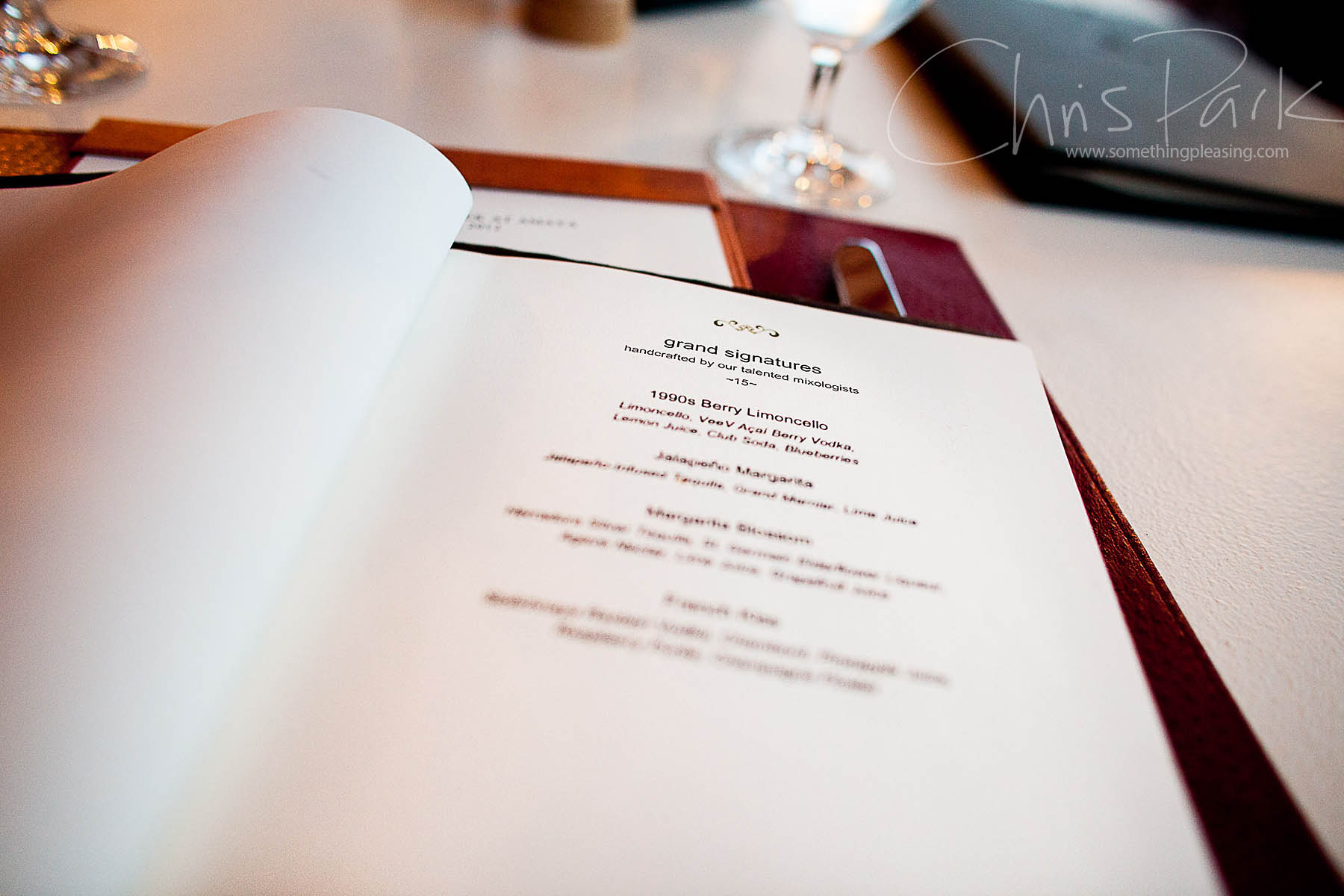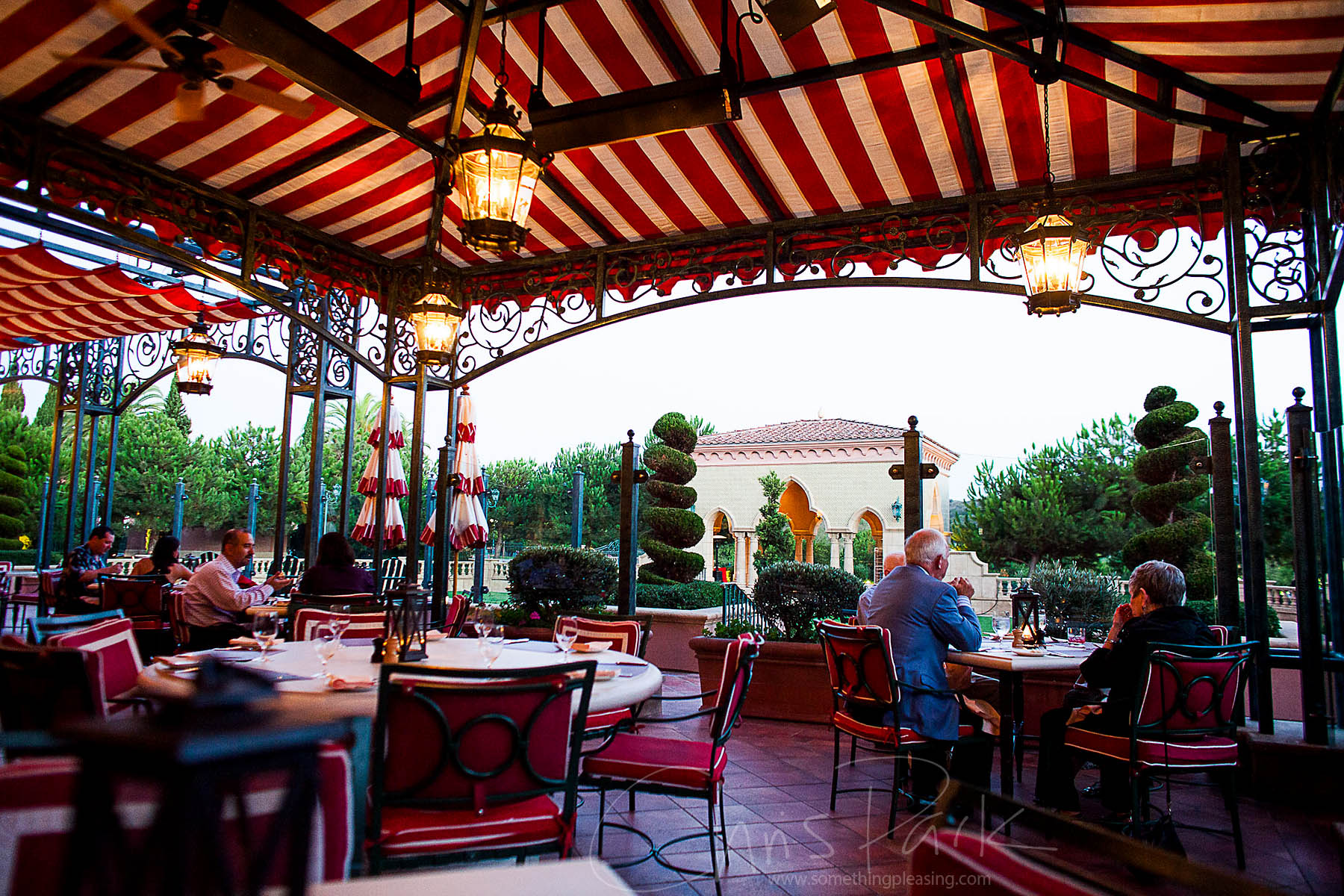 The local scenery, obviously a bit dated - it's that kind of place.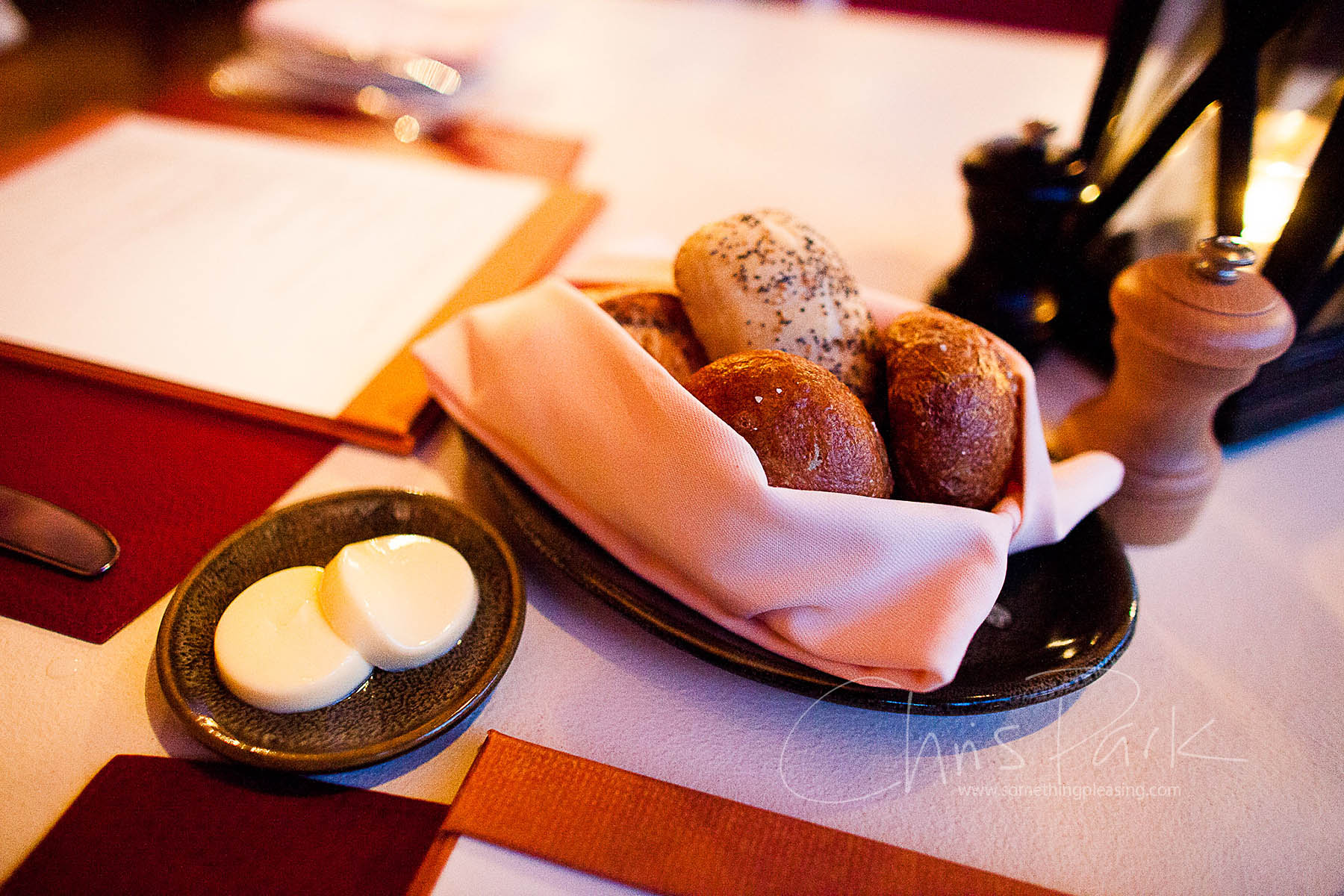 A decent variety of bread, half melted butter.
It was restaurant week, meaning that the selection of courses was pretty small, but that did not mean I was ready to order upon seating, as much as my waiter might have disagreed. He seemed disgusted at our indecisiveness, even we had barely just met. For what it's worth, the waiters at the other tables seemed perfectly pleasant, so I don't know if his service were particularly bad, or if Amaya just didn't welcome our kind, young collegiate Asians, all that much. We were rather unique there.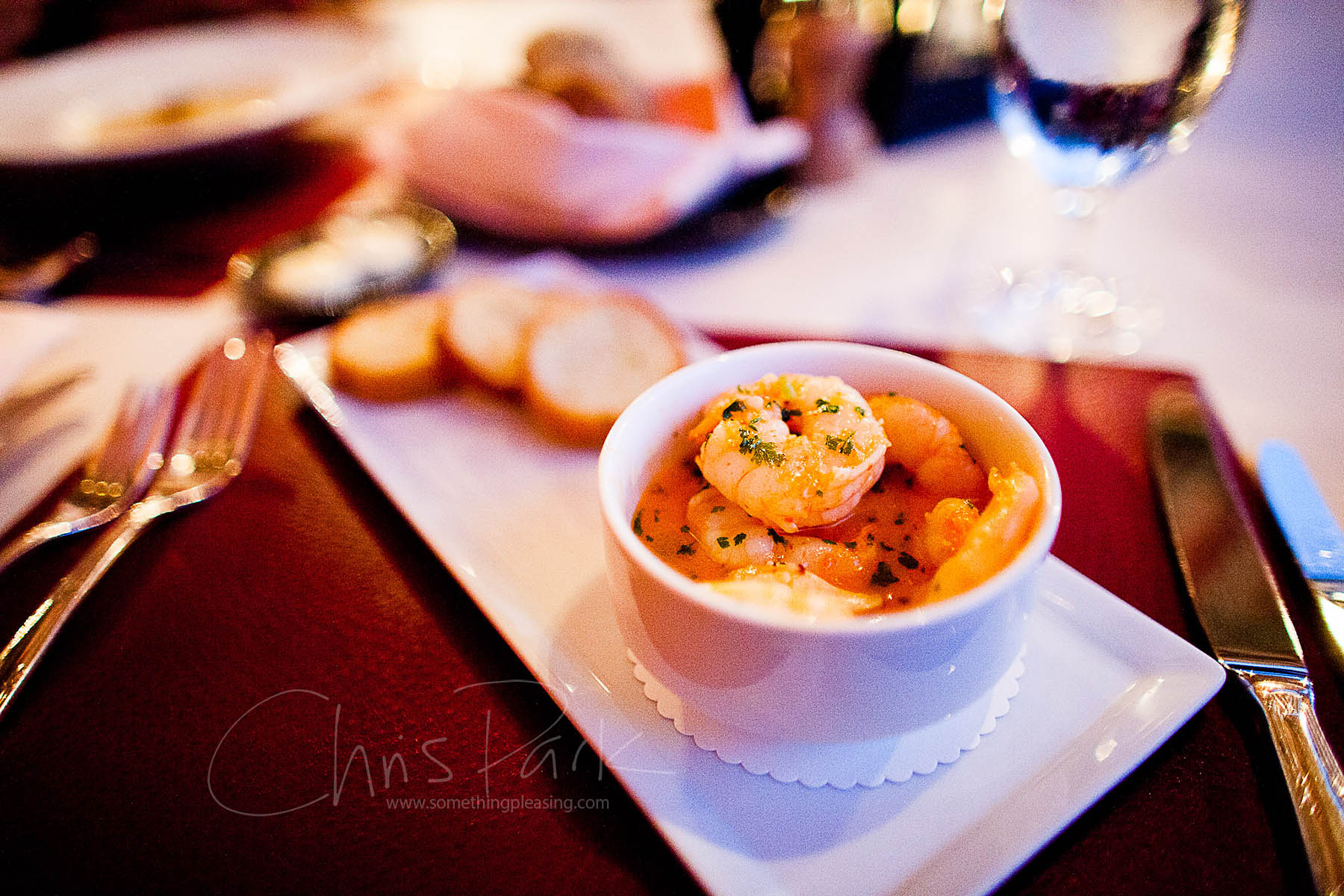 Chile and Lime Broth, Grilled Baguette
Probably the best course of the meal. I recommend it.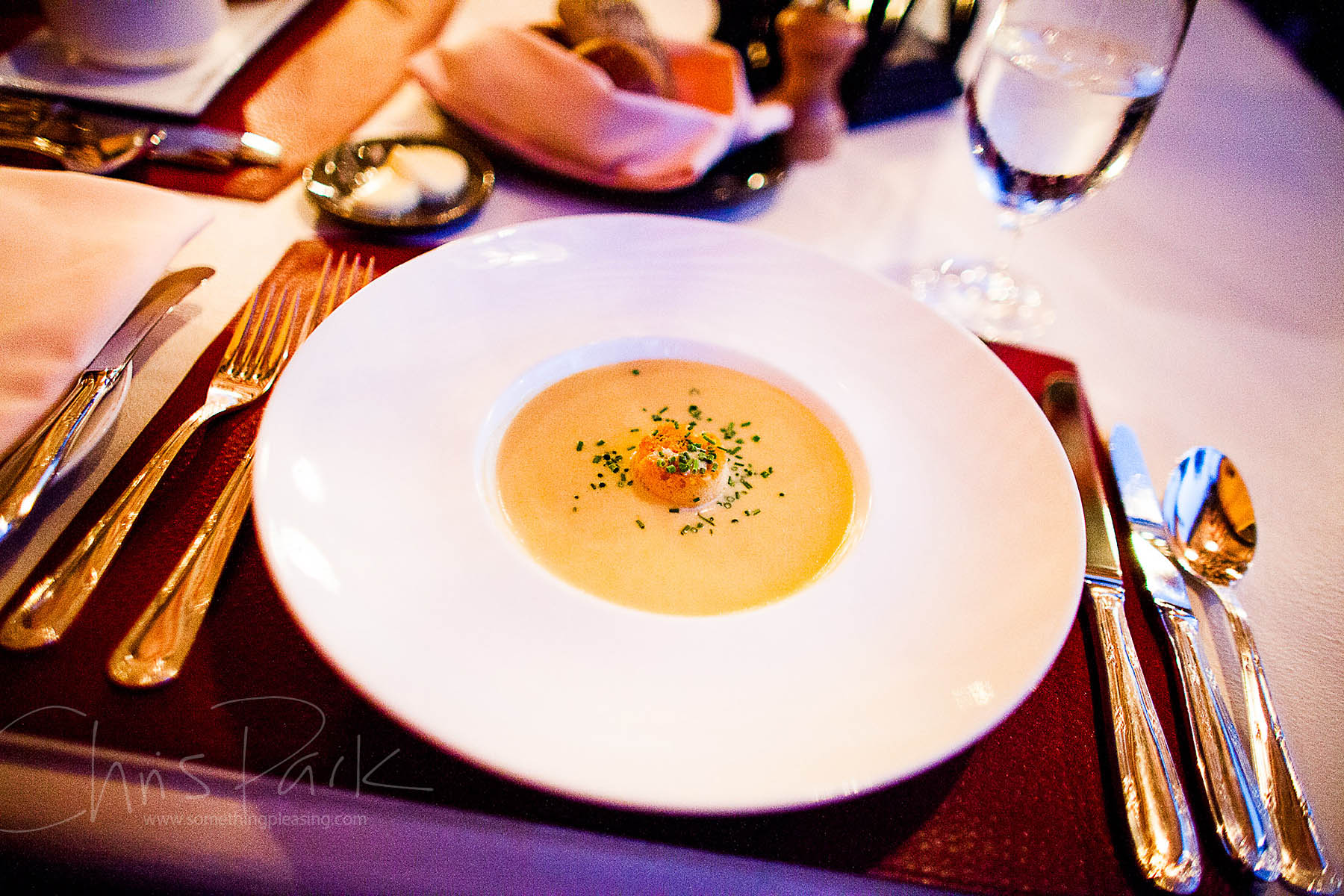 Smoked Duck and Jalapeño Corn Muffin
I'm not a particular fan of corn, but even looking at this picture evokes almost no memory of taste, for better or for worse.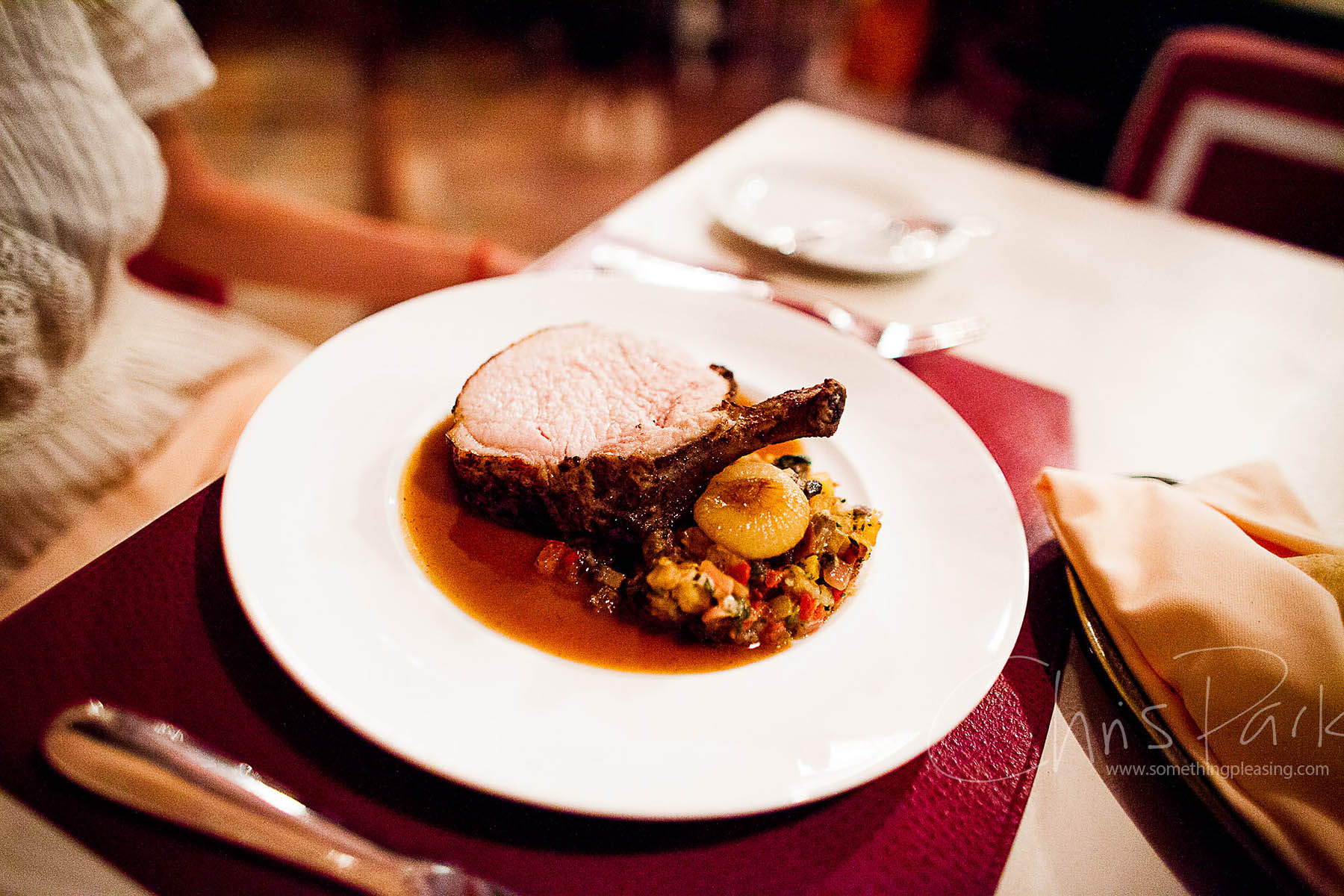 Center Cut Rotisserie Pork Chop
Mushroom and potato Hash, Blue Cheese
Dry, not a particularly great cut - a large portion made it to the leftovers box. That hash though is wonderful - pieces of French fries were chopped up and thrown in a vegetable medley, inserting a rather satisfying crunch into each bite. For what it's worth, it's a rather large portioning.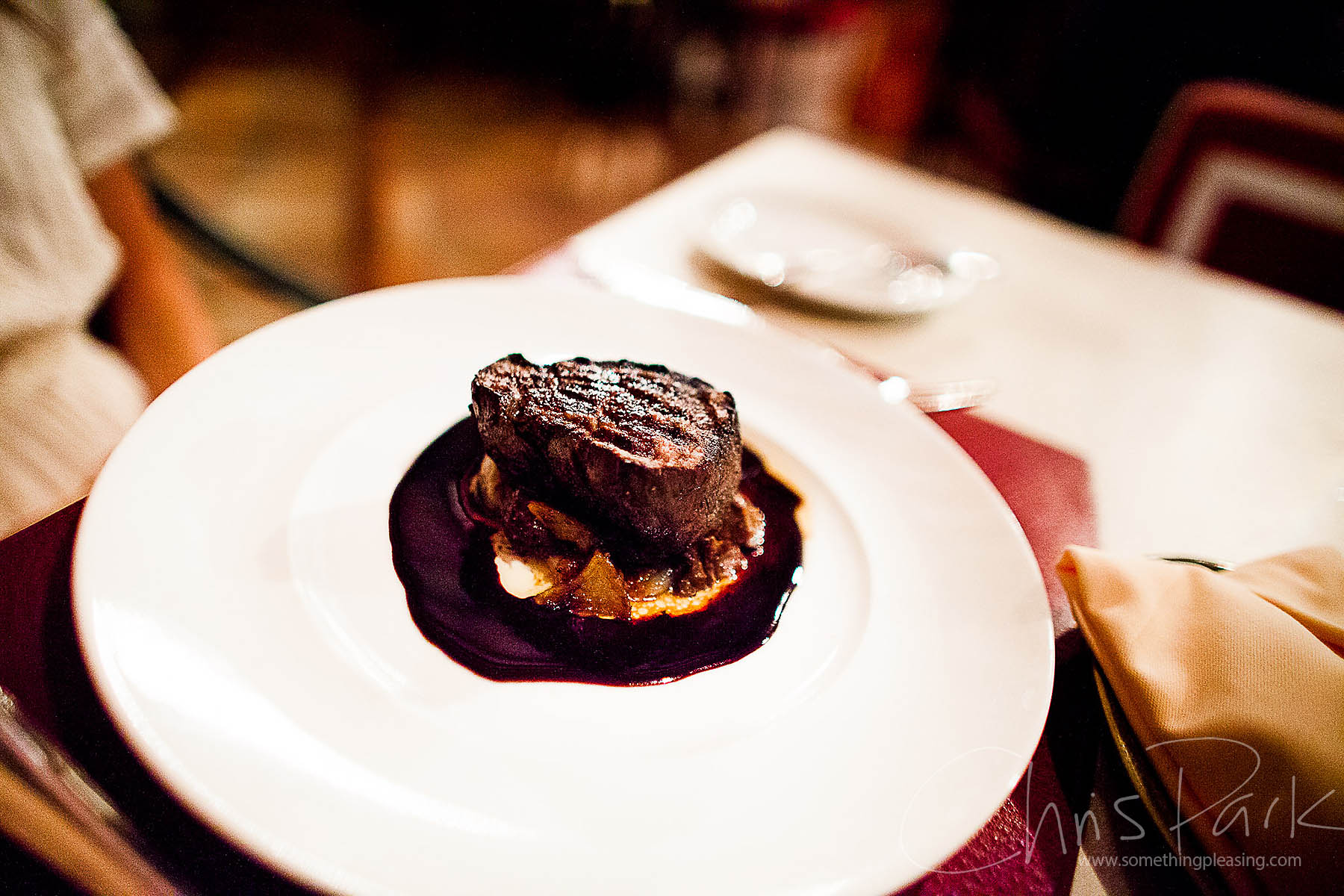 Filet of Whole-Roasted prime Beef Tenderloin
Braised Short Rib and pearl Onions, Red Wine Jus
Decent to eat, the braised short rib under the tenderloin. Not spectacular or memorable, but doesn't stand out as particularly bad, either.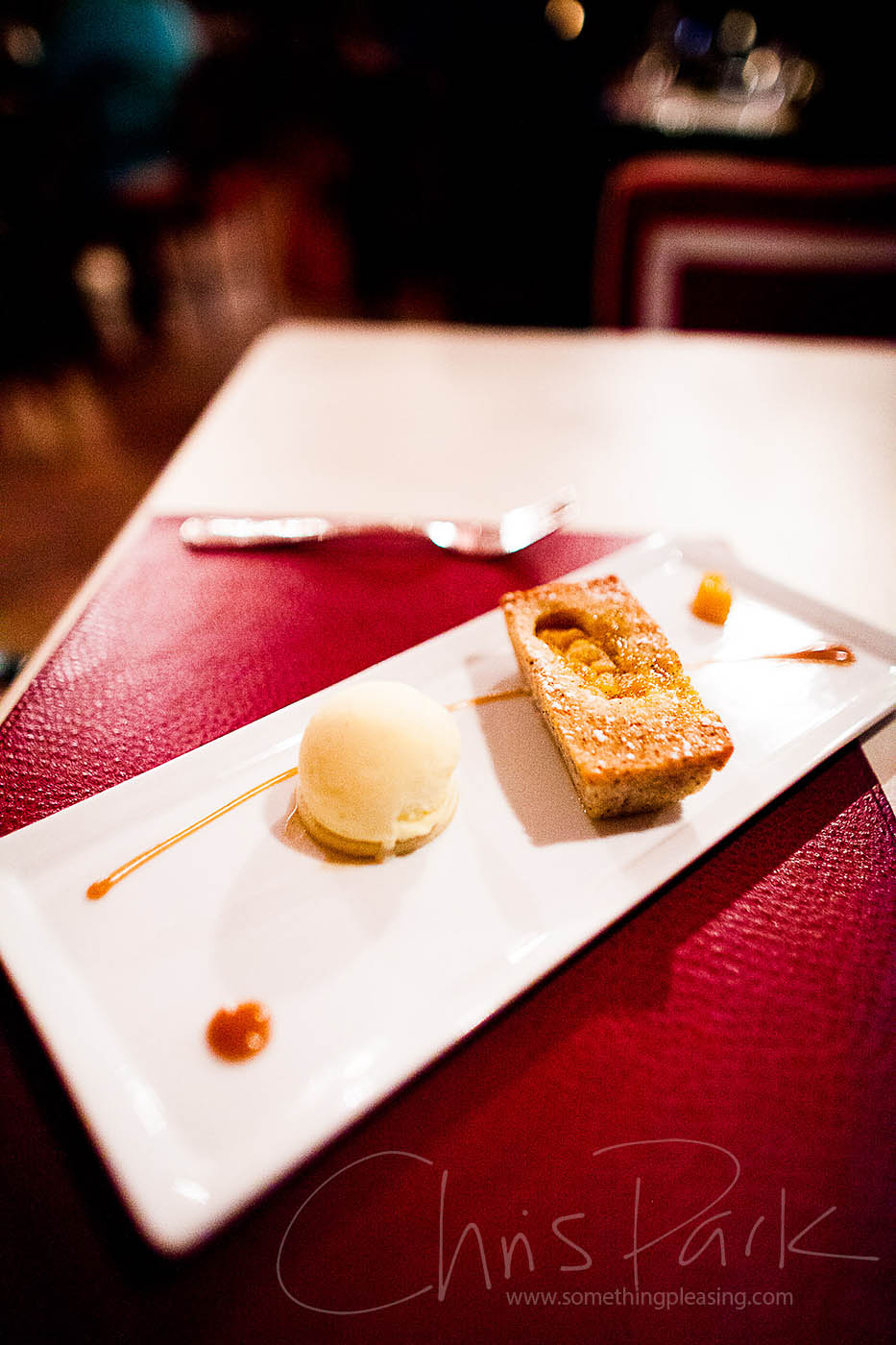 Vanilla Ice Cream, Caramel Sauce
The desserts are pretty, no doubt. Apricots are an interesting choice, though the delivery in that financier may have been a tad more difficult than desired.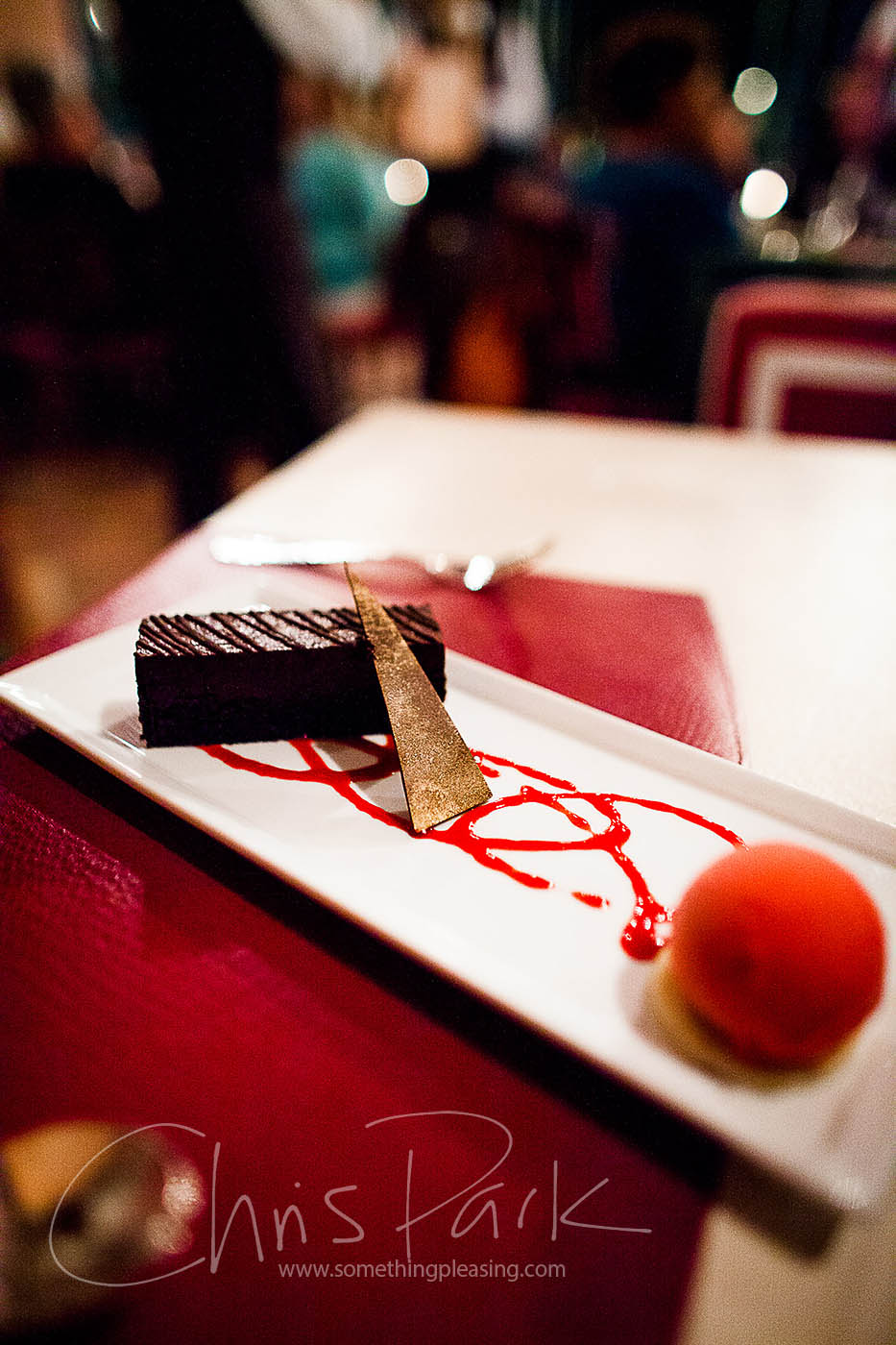 Raspberry Sorbet, Raspberry Coulis
This also met the to-go box. It was rather rich, the gold piece entertaining candy, the sorbet not bad.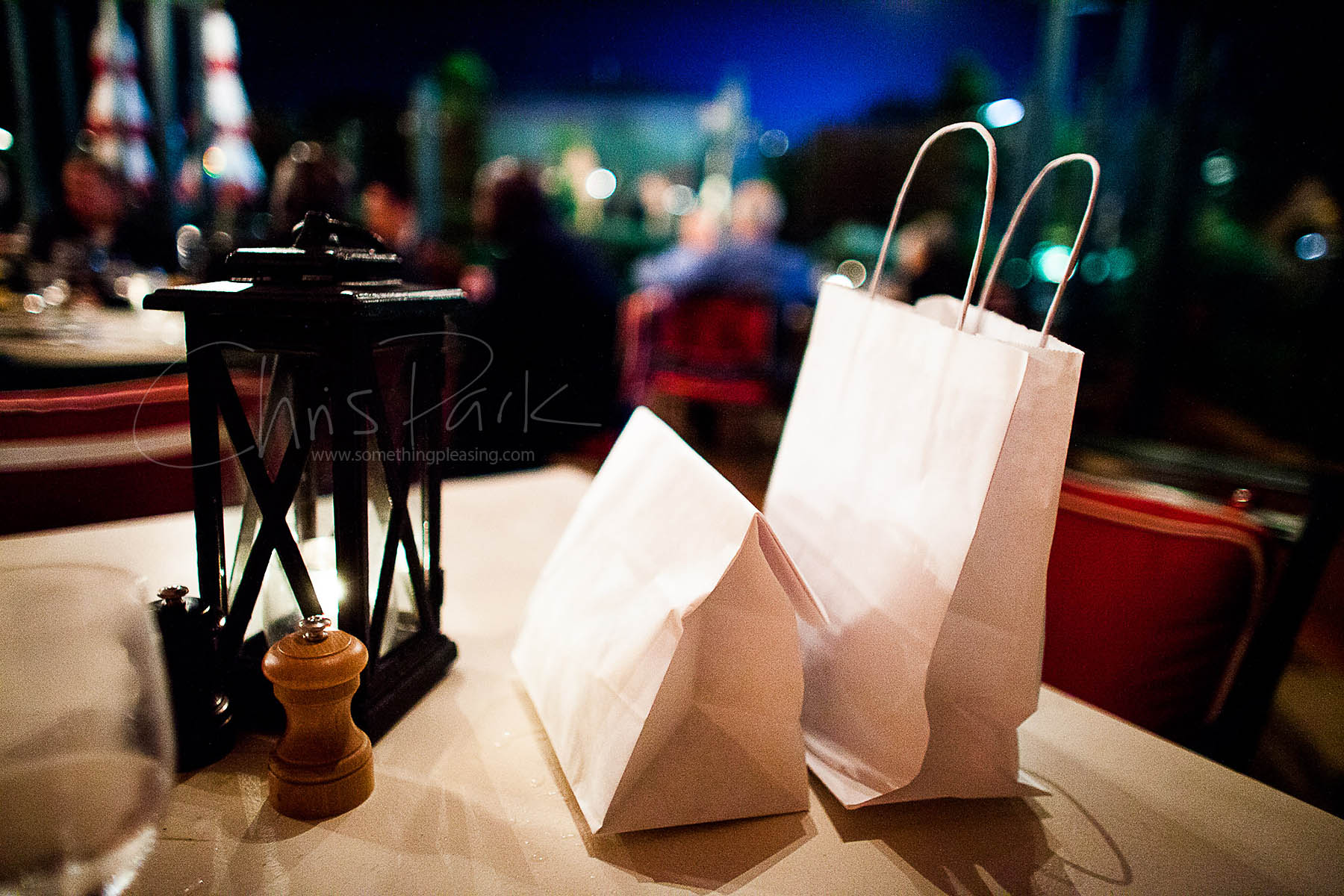 Post meal, it's possible to wander the Grand Del Mar, lounge in its couches, enjoy the decadence, if you'd perhaps like. And when you ask the valet to bring your car back, provided are two bottles of branded Grand Del Mar water in your cup holders, thank you very much. But was the cost worth it? Perhaps the picture above can tell you, we had plenty of leftovers of relatively okay food, neither of us in a rush to eat it the next day.
To sum up this night at Amaya? I really wanted to love it, but no. Uncomfortable and starkly unmemorable food, unwelcoming atmosphere, rude service, this is the kind of place where the people next to us ask for "the most expensive bottle you have", without regard to even what they're eating (it happened). I do have the feeling that if I were older, visibly affluent, and of a different ethnic persuasion, the night may have been entertained differently, but whatever. My waiter (a Jason?) seemed to really not want us there, but no worries. I won't be returning anytime soon.
Oh, and by the way. That bad service? We were celebrating something, so yeah, thanks again.