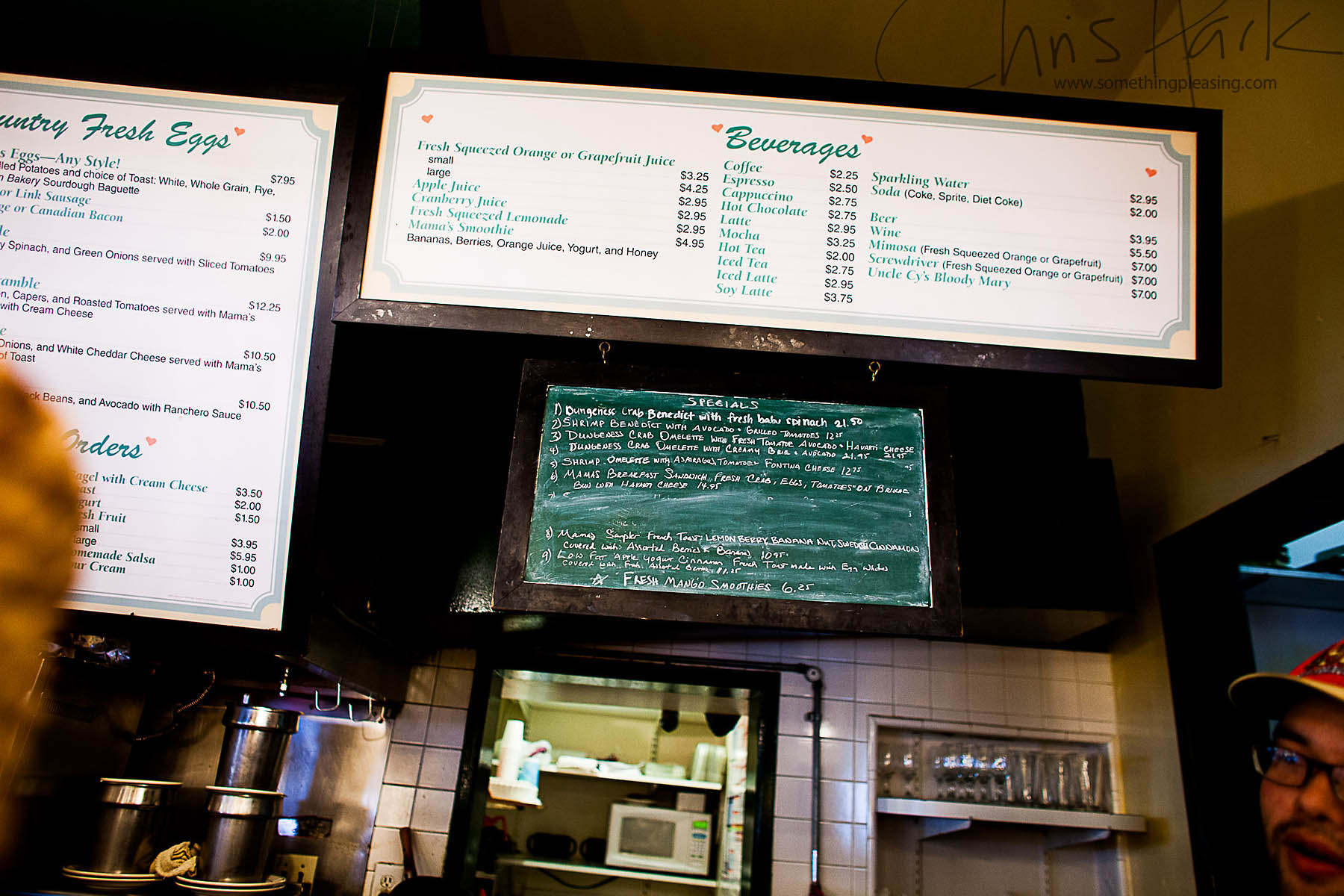 Oh look! It's Mama's, that restaurant that always has a ridiculous line (even when it's freaking closed) and is on every to-eat list in San Francisco. The question for such a restaurant usually boils down to 'is it worth it', to which I typically say 'probaby not, but let's give it a shot'. Being the kind of person who actually doesn't mind lines all that much (you're probably with friends if it's a restaurant, right?), it becomes about the charm. The food, the service, the smiles; oh, how Mama's lacks.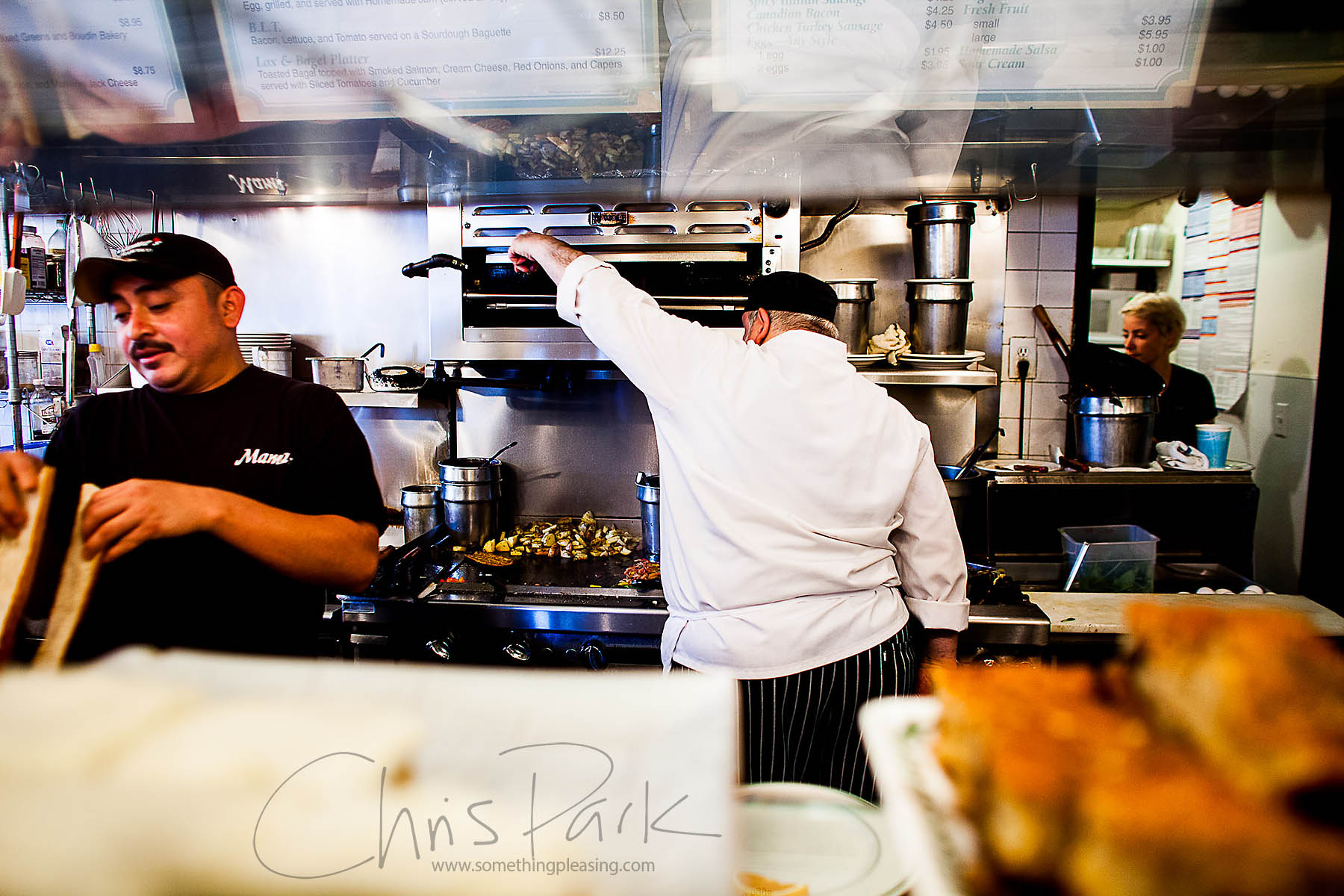 First things first: the line. Expect it to be apparently over an hour, especially if you don't feel like getting up early. And then once inside, you line up to order at a register, your butts in some other eater's faces, themselves cramped into a small table in a tiny restaurant. You eat your food as quickly as you can while the employees and customers outside dog you the whole time - comfortable dining experience? Meh, who cares when it's all about the food!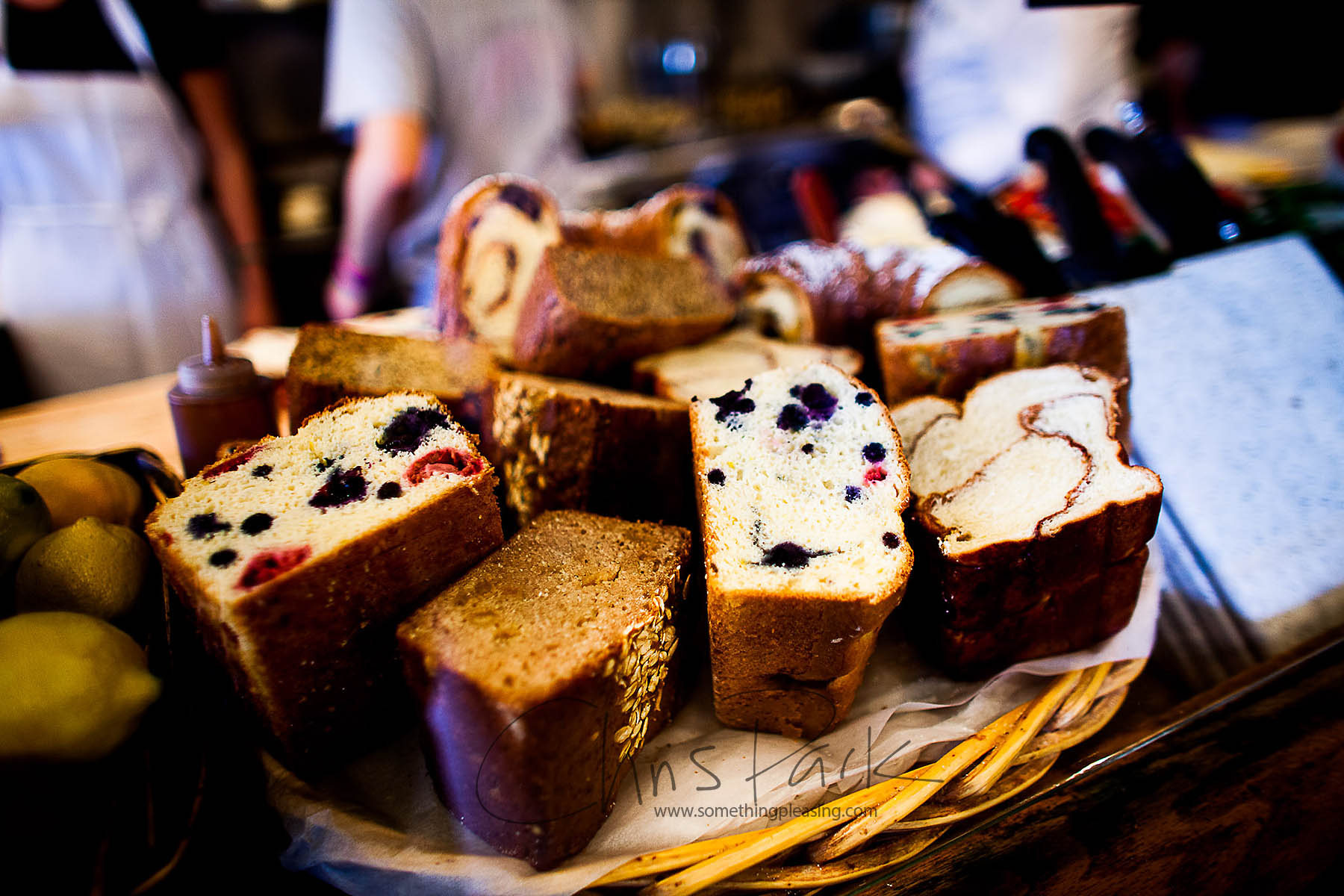 Various breads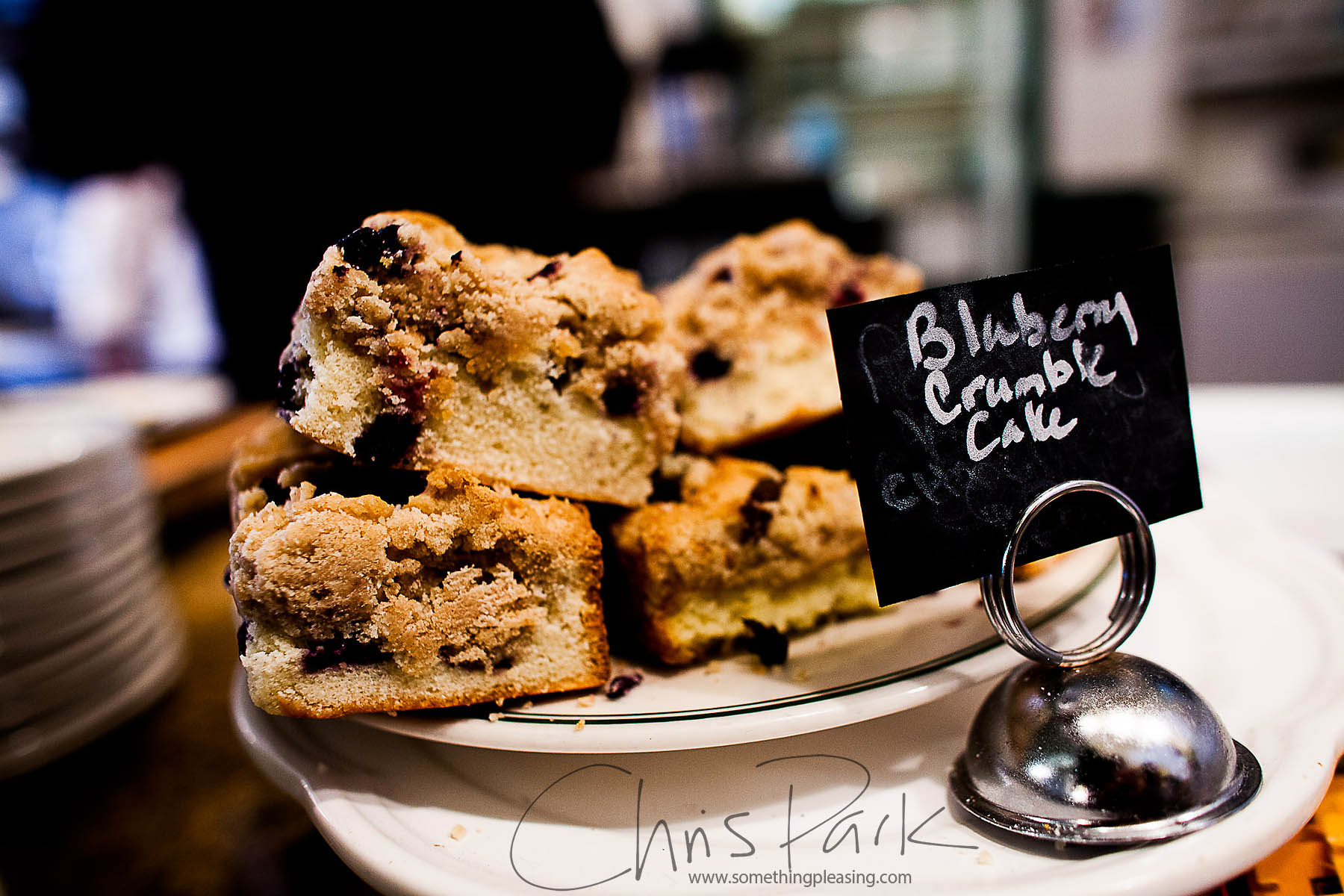 Blueerry crumble cake. Hah. Various baked goods are available for purchase, in case you just couldn't get enough.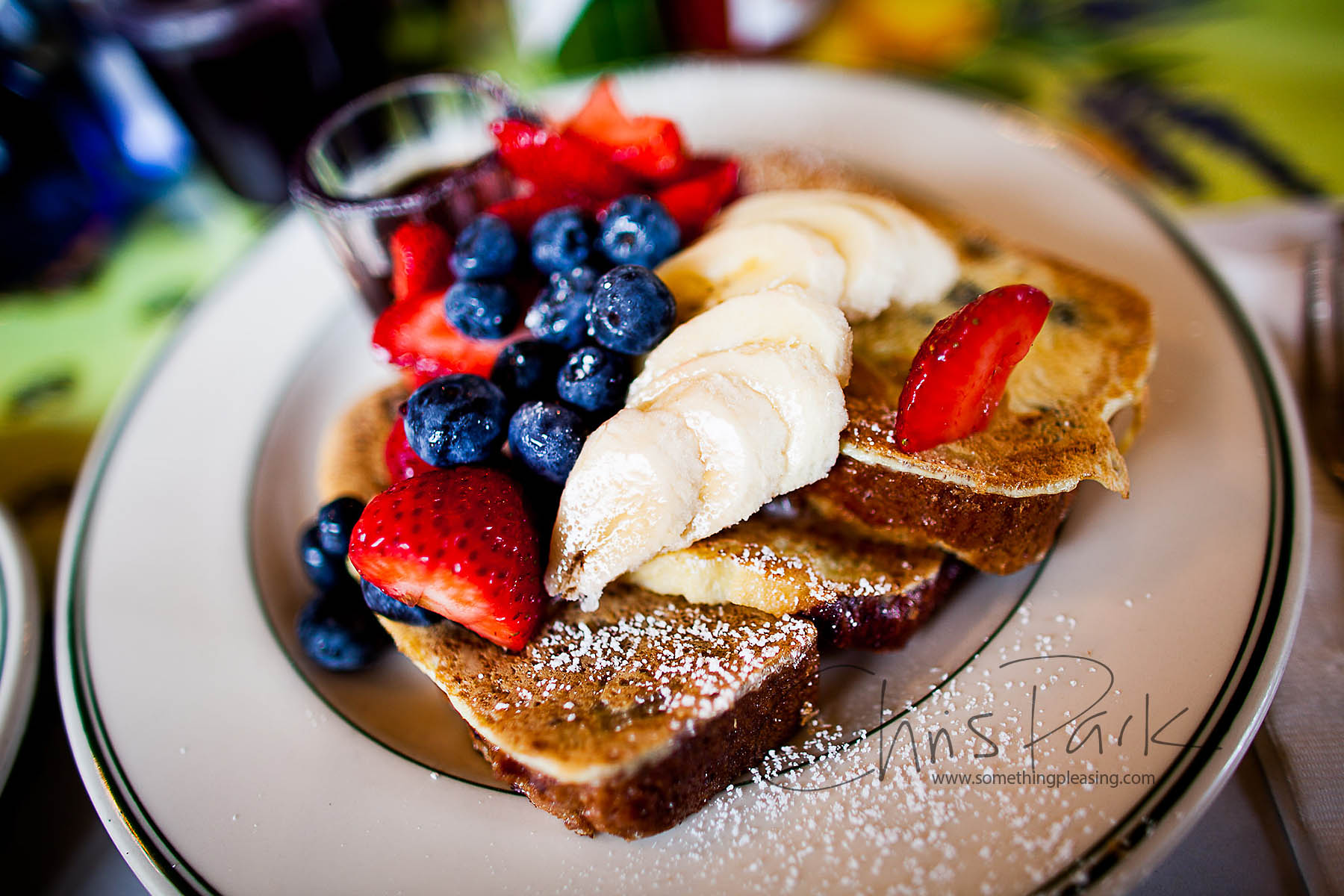 Mama's Sampler French Toast: Lemon Berry, Banana Nut, Swedish Cinnamon
Covered with Assorted Berries + Bananas 10.95
This dish, meant to be a sampler of the goodness of Mama's, really failed to whet my appetite for future visits. It looks like a freaking American flag, though there's nothign wrong with that if that was the intention, which I kind of doubt. And considering the three types of toast are as different as flavor profiles can be, it's odd that three different fruits are dumped on the top of the all of them - acceptable for your mama while at home, but not a restaurant serving alledgedly the best French toast on this coast. To boot, the toast wasn't all that great; I enjoyed the fruit more.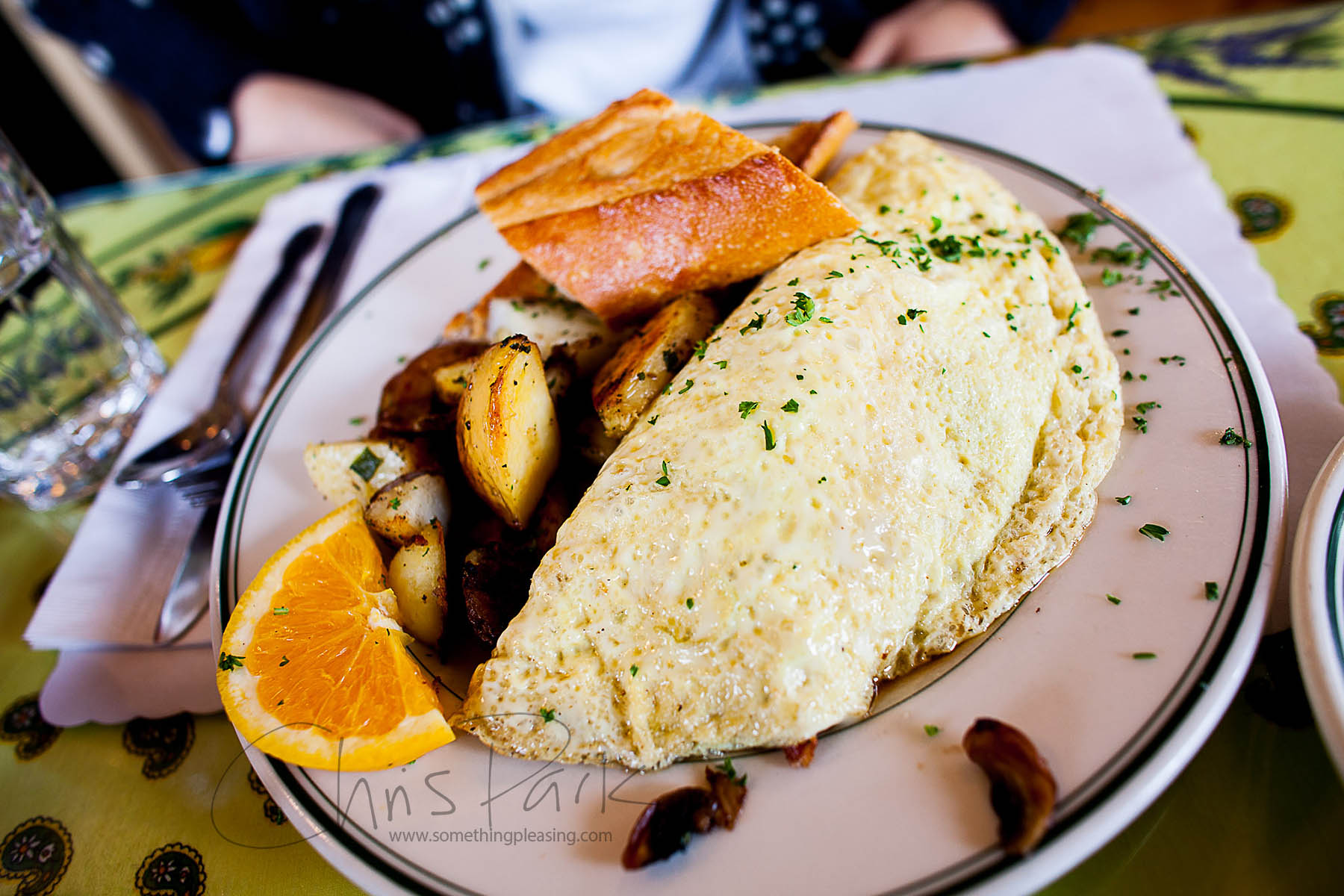 Pancetta (Italian Cured Bacon) , Mushrooms, Fresh Basil, Tomatoes, and Garlic Jack Cheese $10.95
Considering everything, this actually wasn't that bad of an omelette, except that the bacon completely ruined the it. The crispy crunch really doesn't help the consistency or give it an interesting texture, instead distracting you from the rest of the gooey soft goodness, making you think 'who the hell put that in here?' It'd probably be a decent dish if they used something a bit softer, say, a more stereotypically Italian sausage? You can evaluate for yourself what the bread and orange were like based on the picture (not great...), the potatoes were, well potatoes. It's a good portioning for that - enough to make you happy but not enough to be the main course.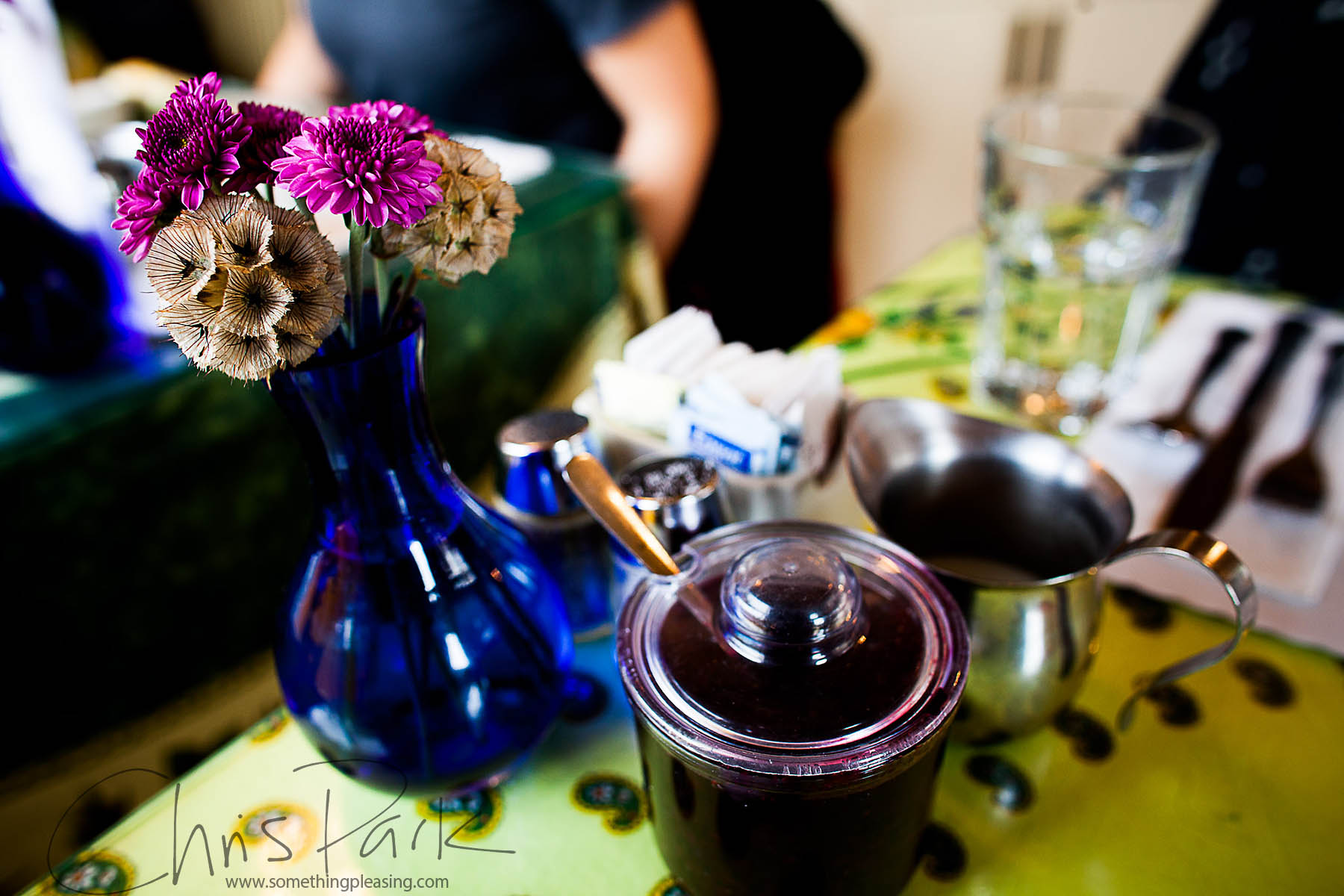 So, Mama's. The prices seem appropriate for San Francisco as far as the food goes, but $7 for a screwdriver at a mom and pop shot seems a tad steep - what goes in here, Ketel One? I normally feel bad ragging on what might be a family business, but as this one's just raking in publicity and money, I'll just stay what my friends told me before I visited: Mama's is a busy restaurant that's busy only due to hype, and not much more.