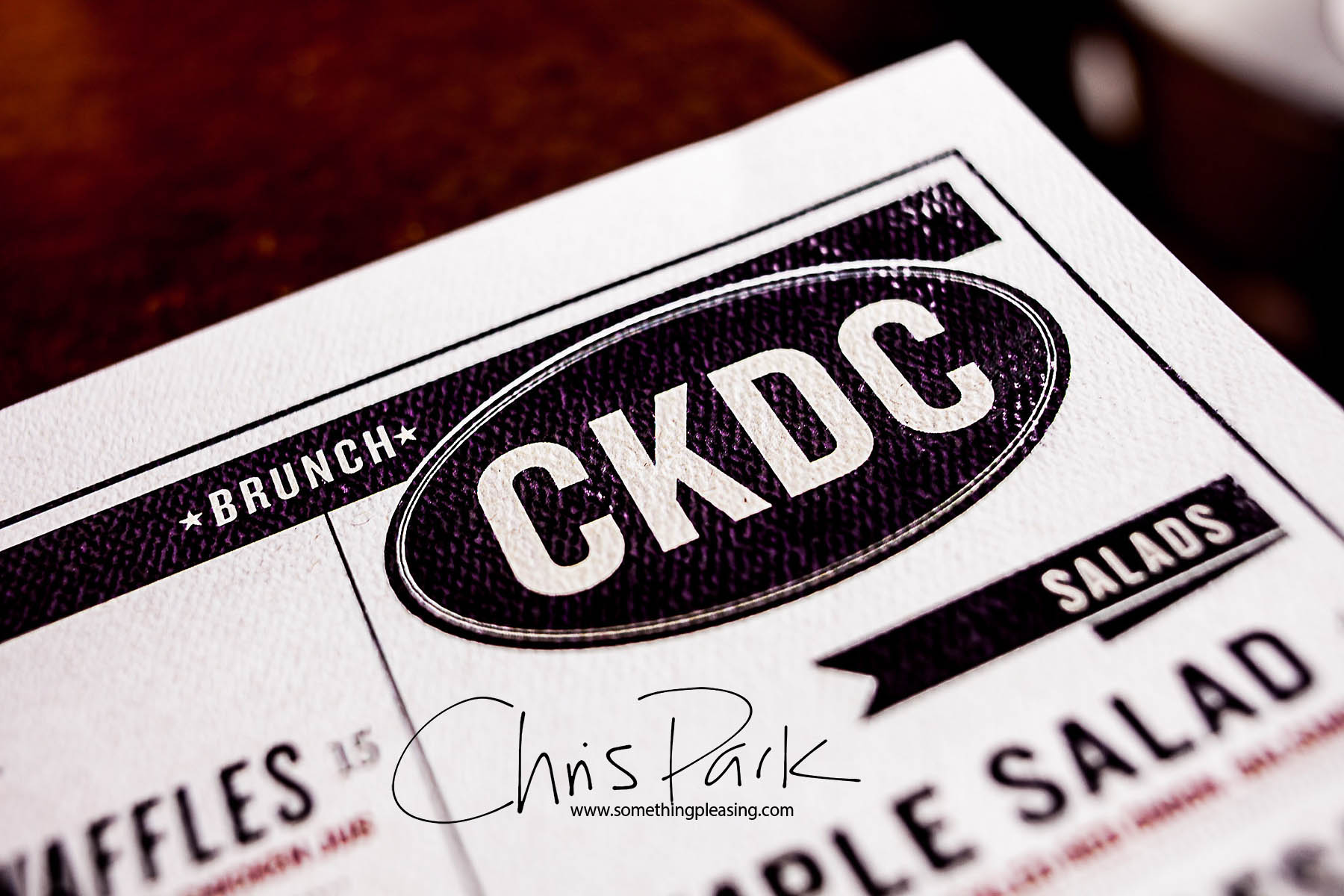 Oh, goodness. Of my D.C. adventure, this is the one restaurant I've been excitedly jumping up and down to post - Churchkey! We actually had a reservation at the ever popular Birch & Barley downstairs, but when our party grew from two to three, we were informed that they (sadly) could not accommodate the slight extra squeeze (we were willing to take a two person table too); Churchkey upstairs however, owned by the same people and kitchen, would be available, and thus we went.
The decor is quite excellent, both for day and night, I'd think - an accomplishment in itself, owing to perhaps the fact that even in daytime, the restaurant is
quite
dark. The menu is a chopped up and shortened version of the same downstairs, which is its largest disappointment - if it's coming from the same kitchen, I don't understand why, but oh well. Overall, the environment reminds me of something I'd more likely see in Los Angeles or New York than D.C., the crowd being younger as well and less politician-y. As for the restaurant, I think it's actually a bar during primetime, for my Sunday daytime visit wisely cleaned up and functioning as an extension for brunch.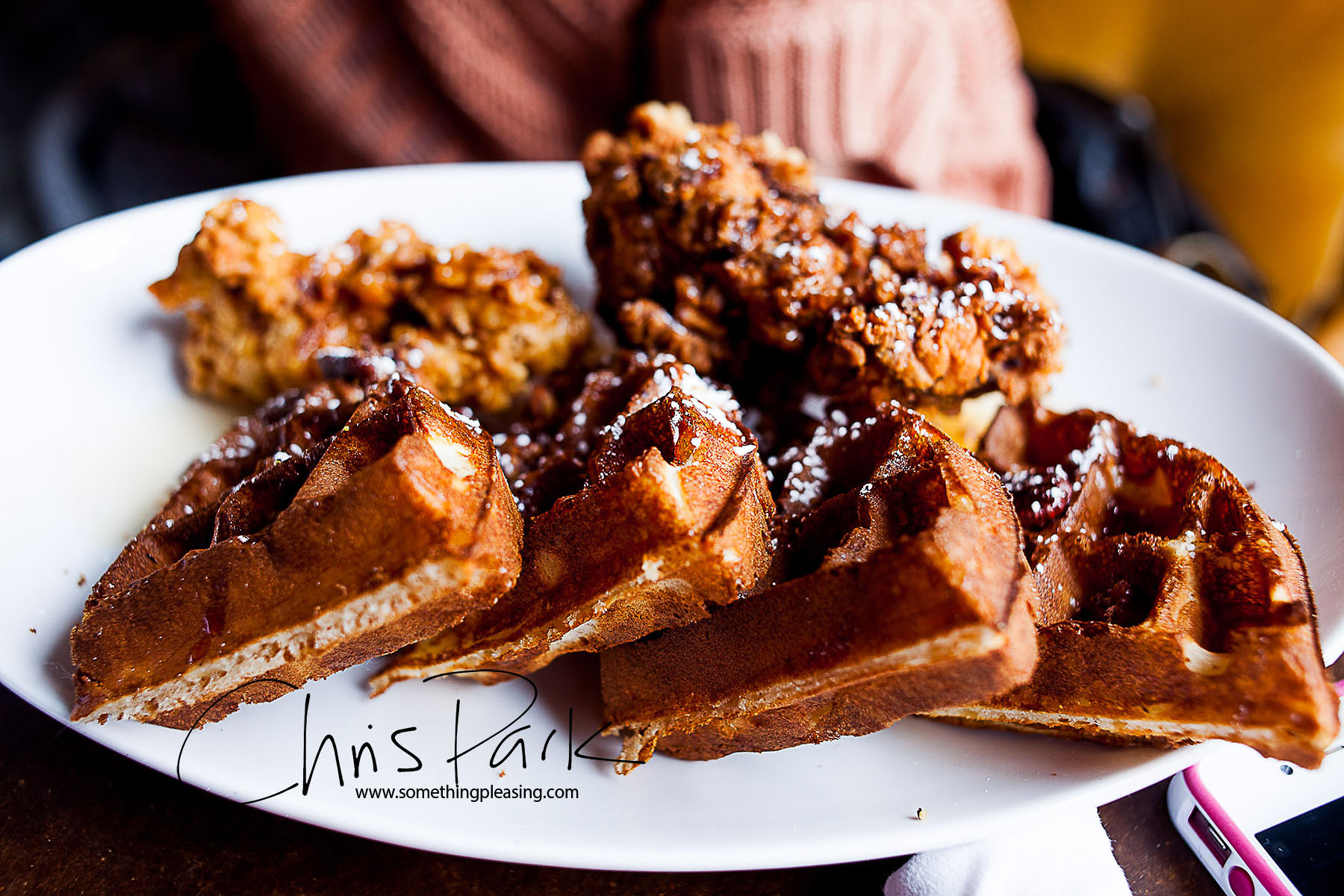 Belgian waffle, buttered pecans, Maple-chicken jus 15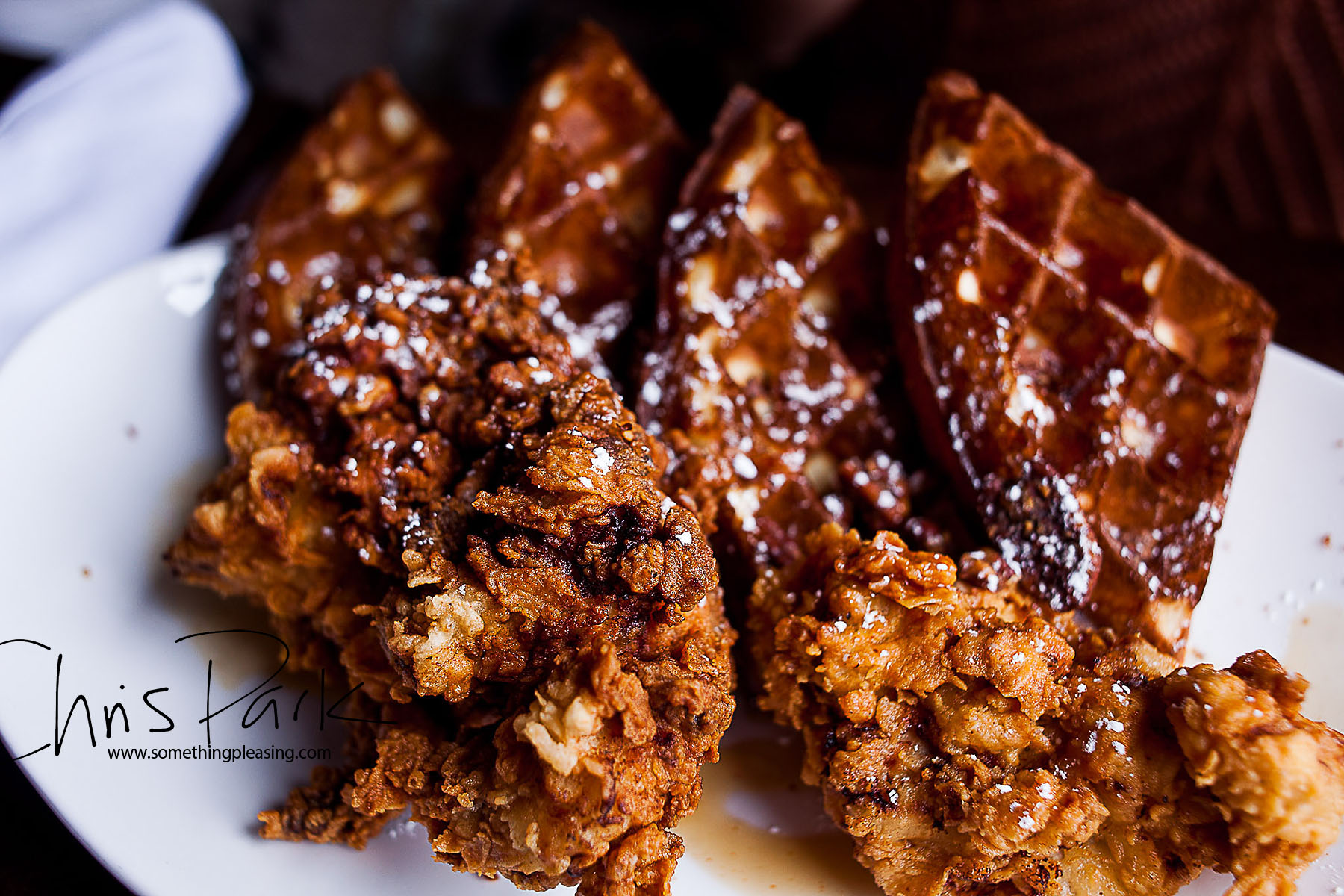 Smelled and looked excellent, and I secretly wanted a bite. I'm told it was really quite delicious, both from my friends and other reviewers. 'Till next time...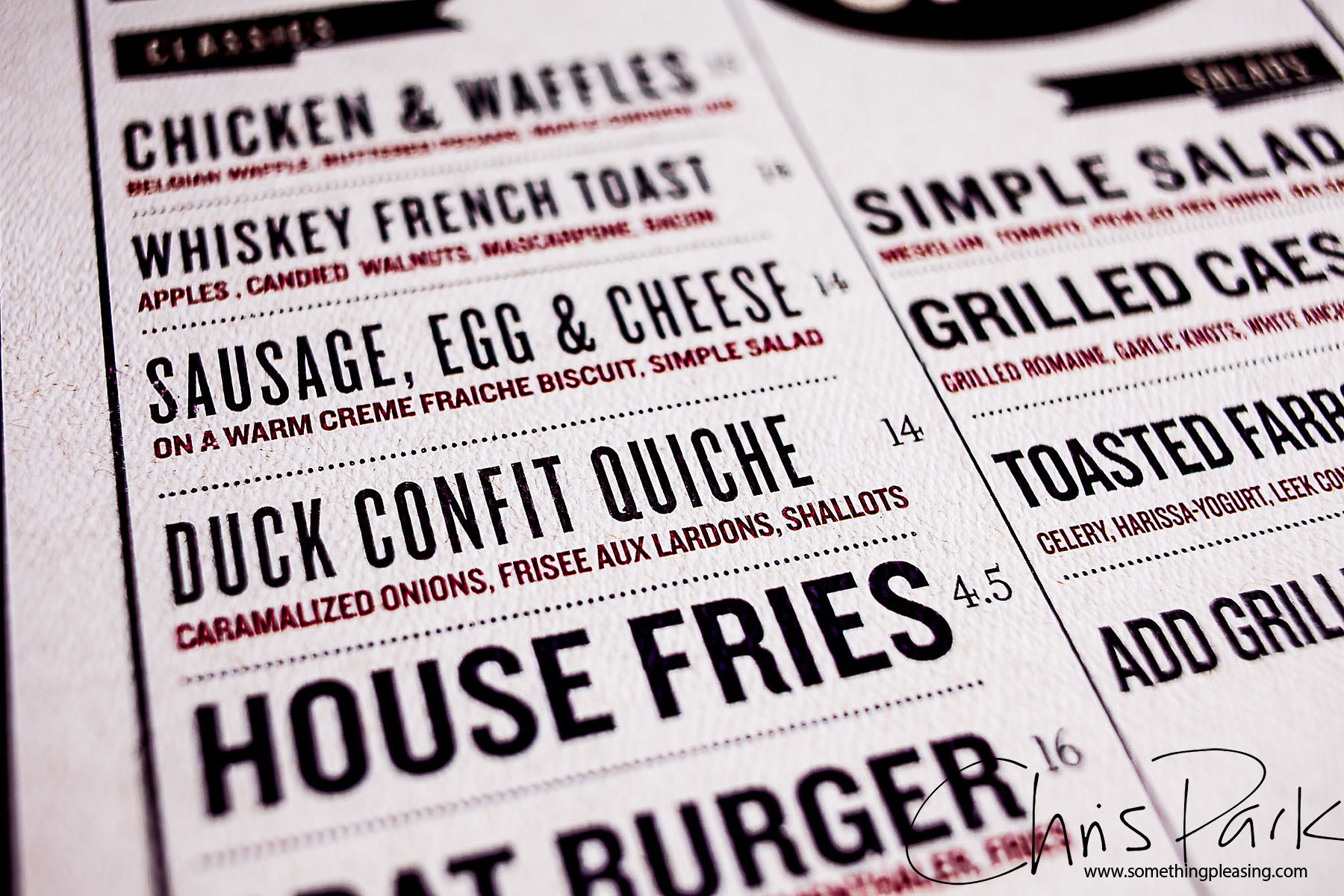 Aren't the menus gorgeous too?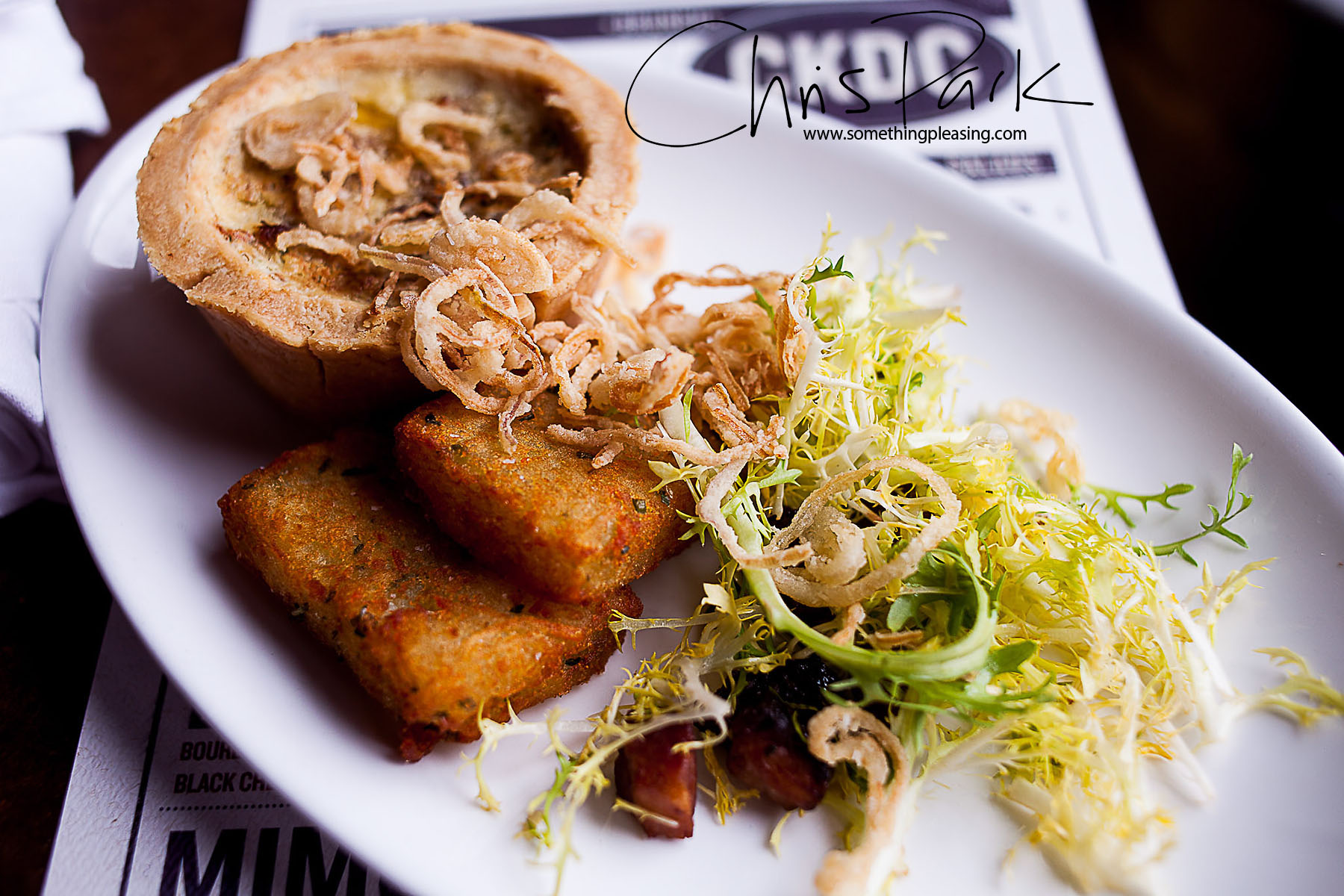 caramalized onions, frisee aux lardons, shallots 14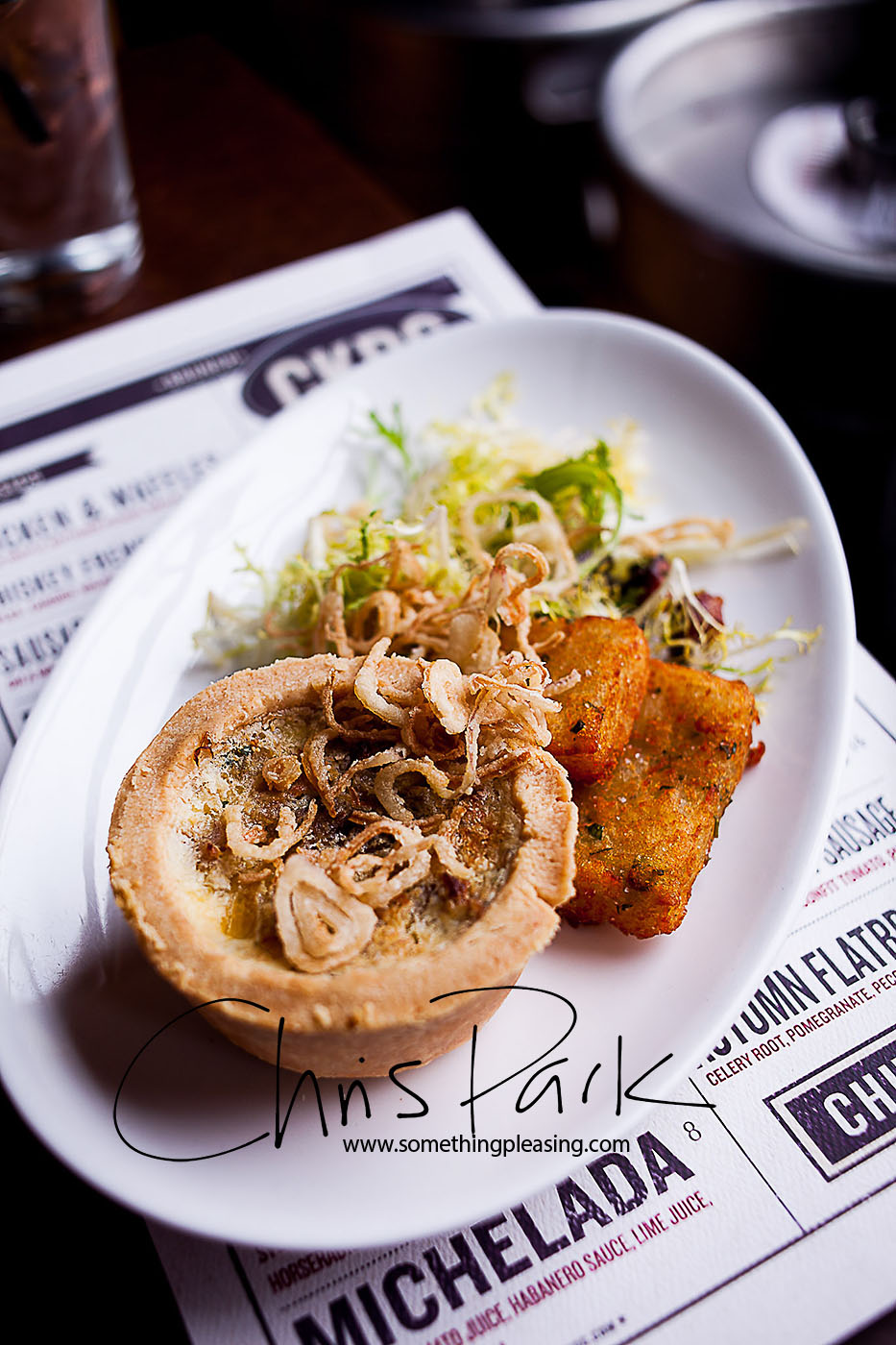 Ah, and my dish. Moist, duck, side of corned beef hash (doesn't it look amazing?). The salad (frisee) looks like it could (should) be a bit fresher, the lardon (pork fat) being tasty; overall, I really enjoyed this dish. It's got a bit of brunchiness, which I love, and a bit of that American heartiness, but not too much - a good balance in this city. And seriously, it looks sooooo good. Oh, memories.
Seriously though, if there was one visited restaurant in the District of Columbia that I would return to, it'd be this one - crafted menus, aesthetically pleasing food, delighted tastebuds, fun environment. Except next time, I'll do my visit to make reservations for downstairs kitchen, Birch & Barley. Simple review, strong recommendation. Doesn't happen often.