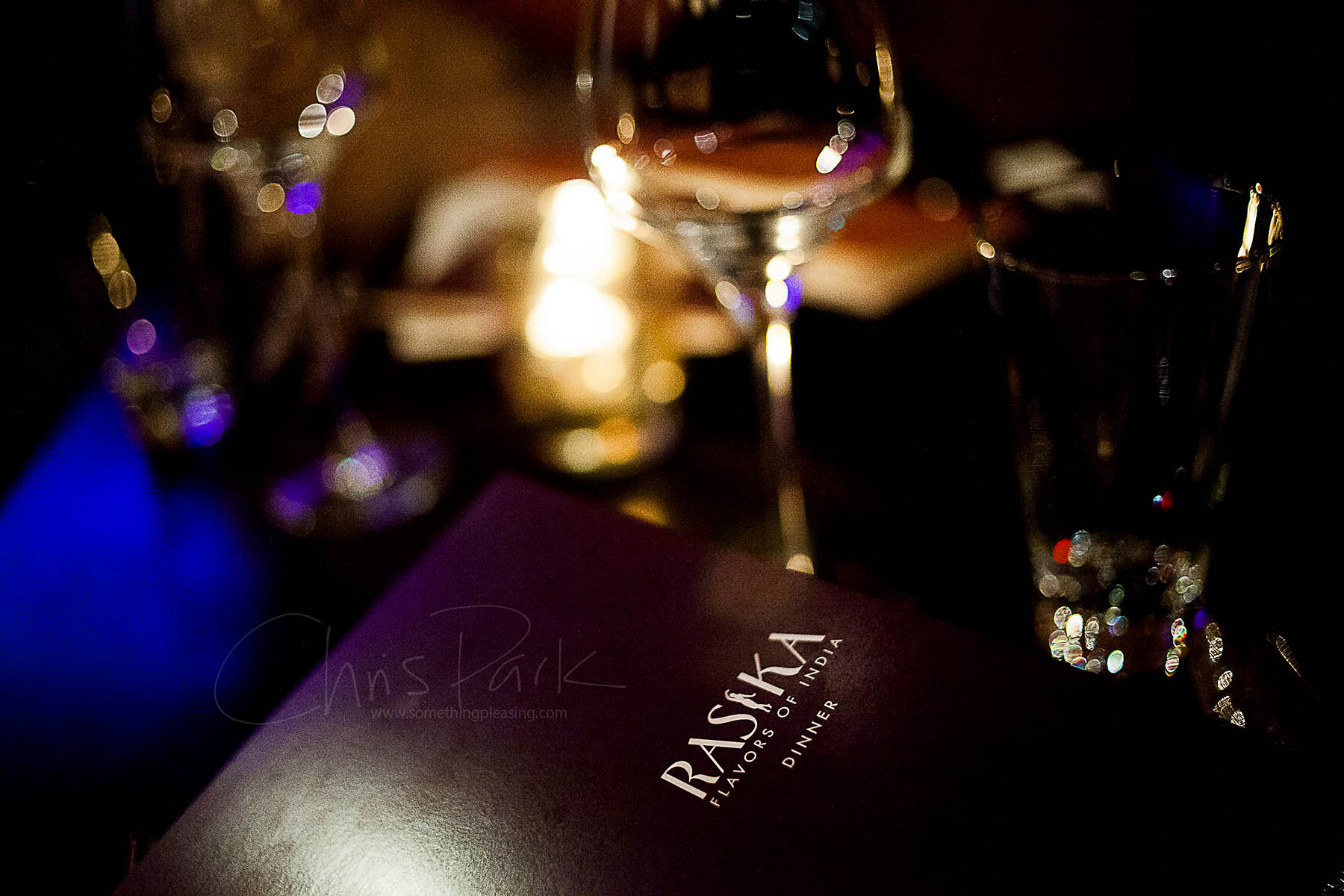 Second Stop: Rasika. The reasons for coming here were numerous and shallow: it was somewhat fun, fancy and different, it was Indian, Hillary Clinton had visited previously...ah, that, perhaps the only true reason. We were hoping perhaps to dine at the same table as the former first lady, but considering our seating (next to a staircase), I somewhat doubt that. As for choosing between the two Rasika locations, this one had an opening at a time we could make, that's all.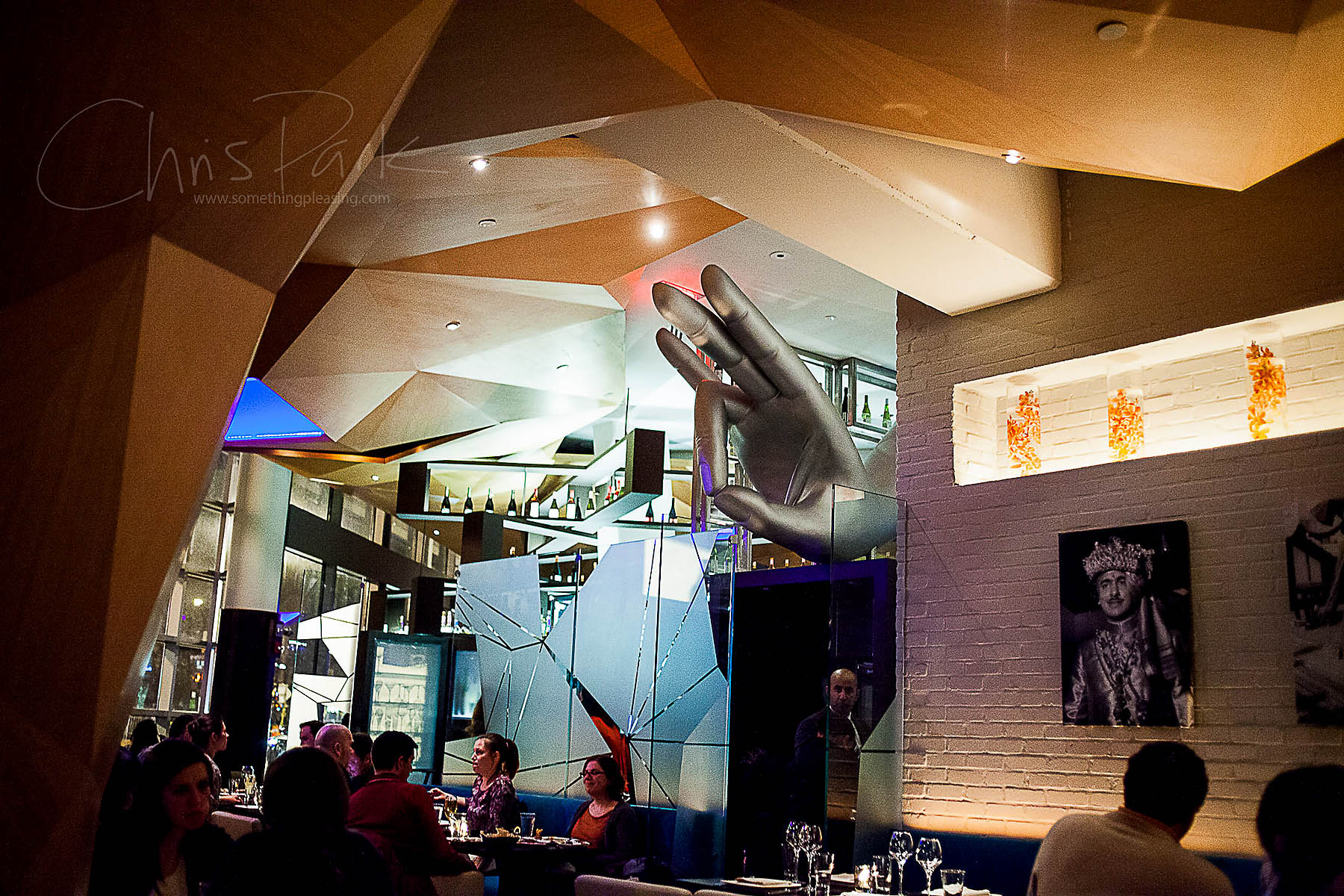 Interesting decor: an odd medley between old and new materials and styles, adorning abstract and English-inspired "Indian" art to round out the package.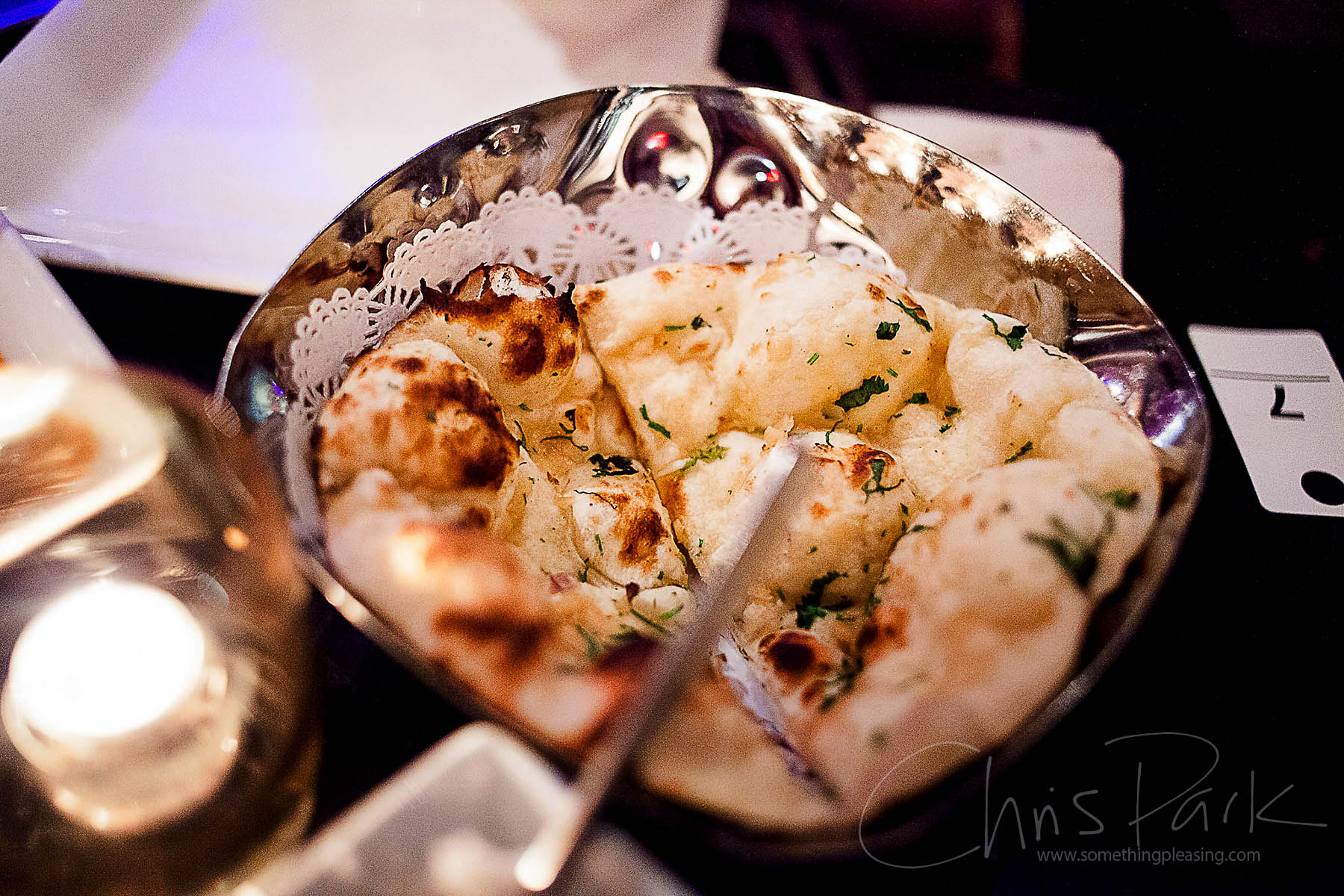 Garlic naan - I love naan! This one isn't too heavy on the garlic, a little charred, and not as heavily flavored as I had expected.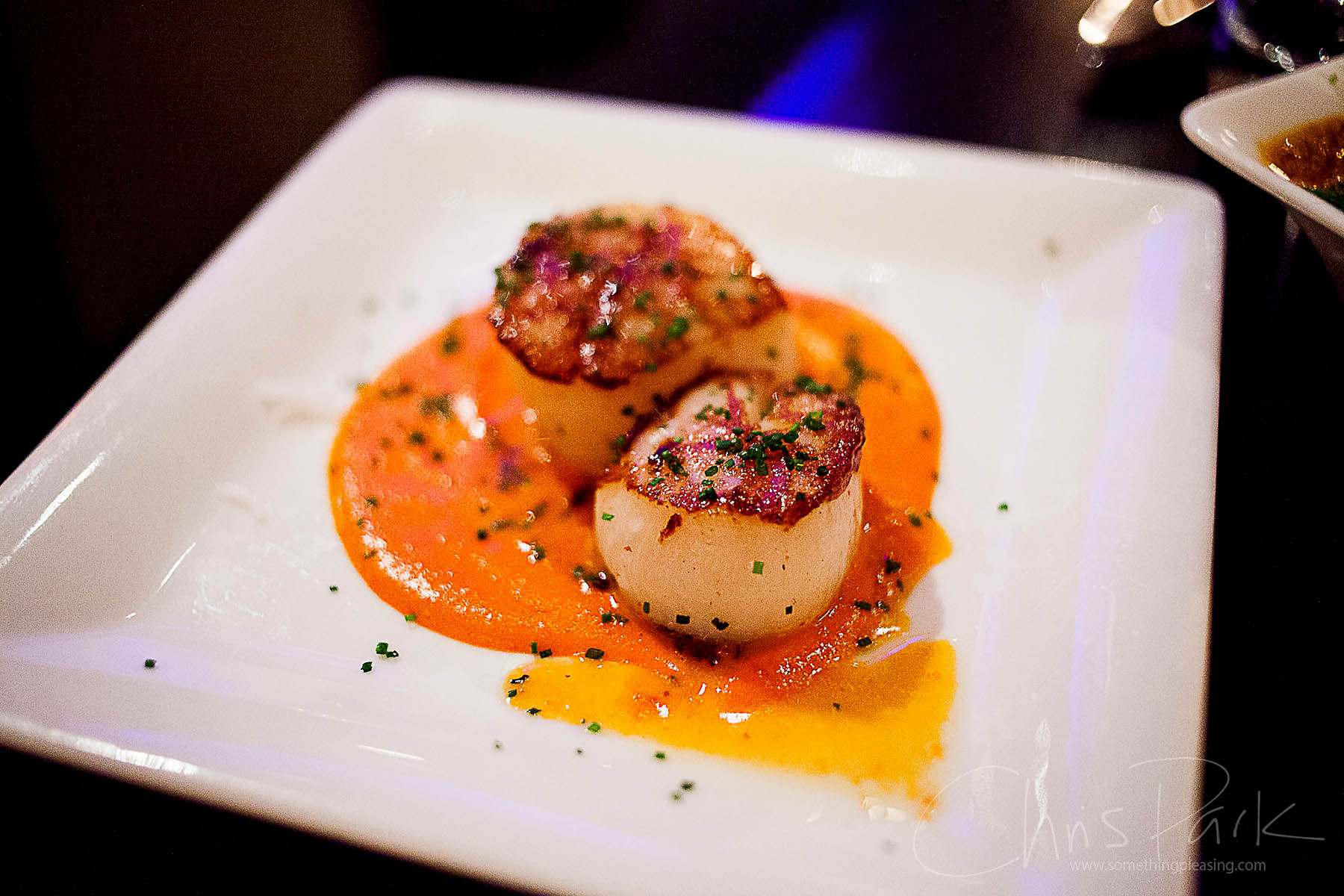 Honey Ginger scallops - Bay scallops / burnt garlic / red bell peppers - 12
A pretty good treat - excellent flavoring, cooked well, moist, and large. I think we may have eaten them with spoons.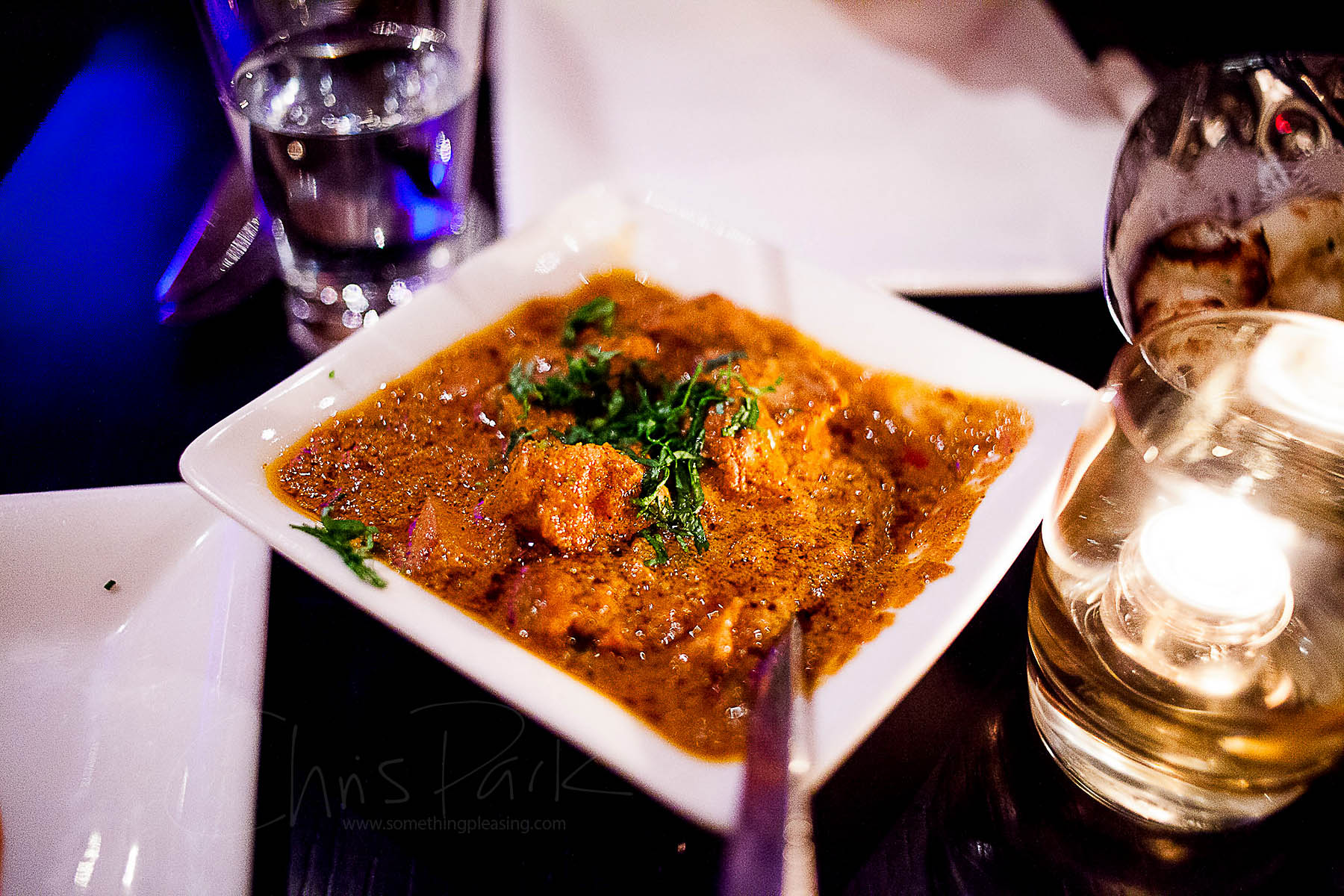 Chicken Tikka Masala - National dish of England! - 17
The description (the bit about England) was written by the restaurant, perhaps poking fun at itself, but I've not the history nor knowledge to know. Anyway, it was enjoyable, if not a tad small - the dish, that is. If the picture doesn't convey it, it's about the size of the scallops above or the rice, below. Flavored with spices, it does come out a tad spicy (and a bit oily, as you can see); as good as it was, for the price the meat really should have been a higher quality cut.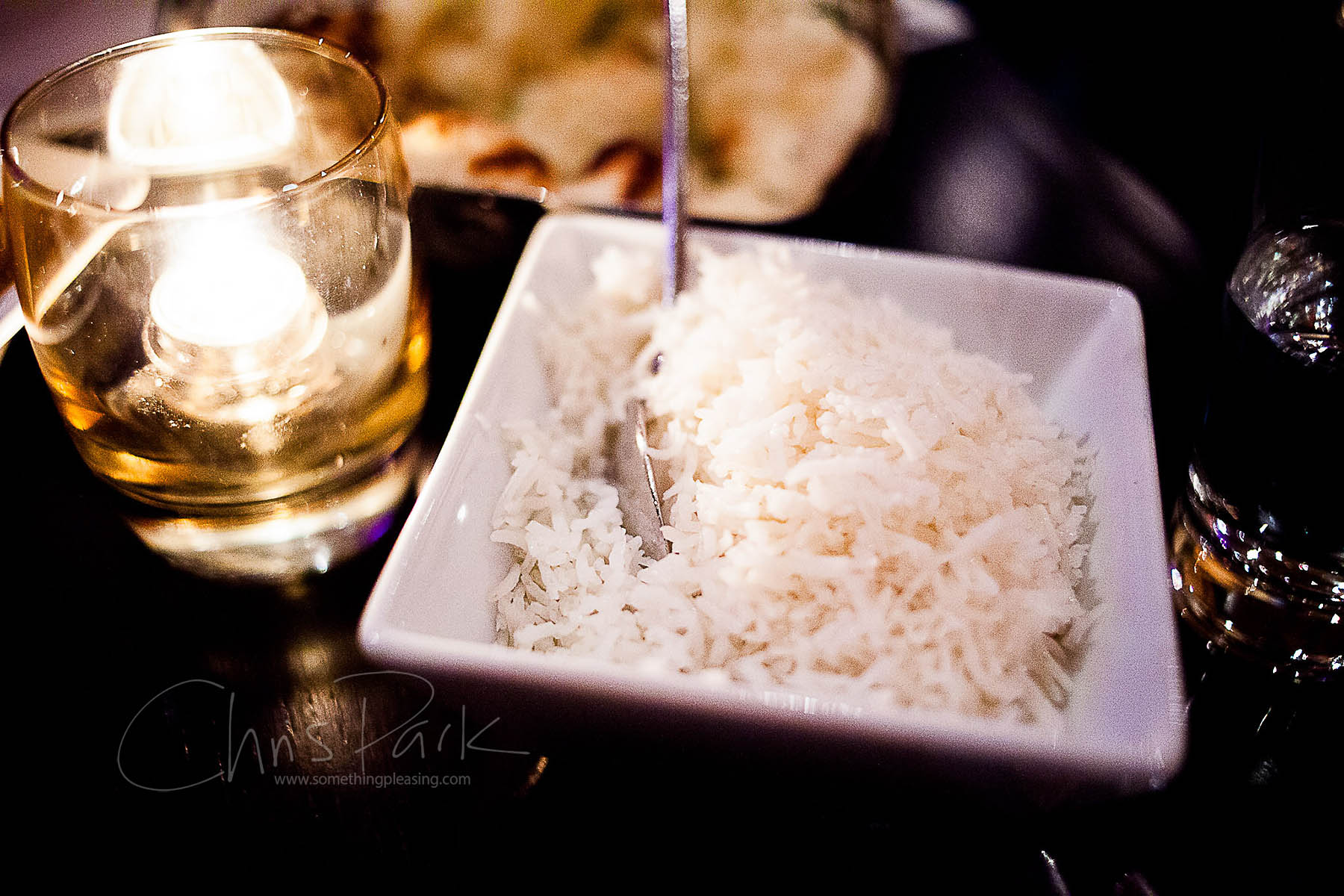 Basmati rice, with spoon. If you couldn't tell yet, 'twas as dark as a new moon there, and candlelight accompanies almost every shot just simply two illuminate the food.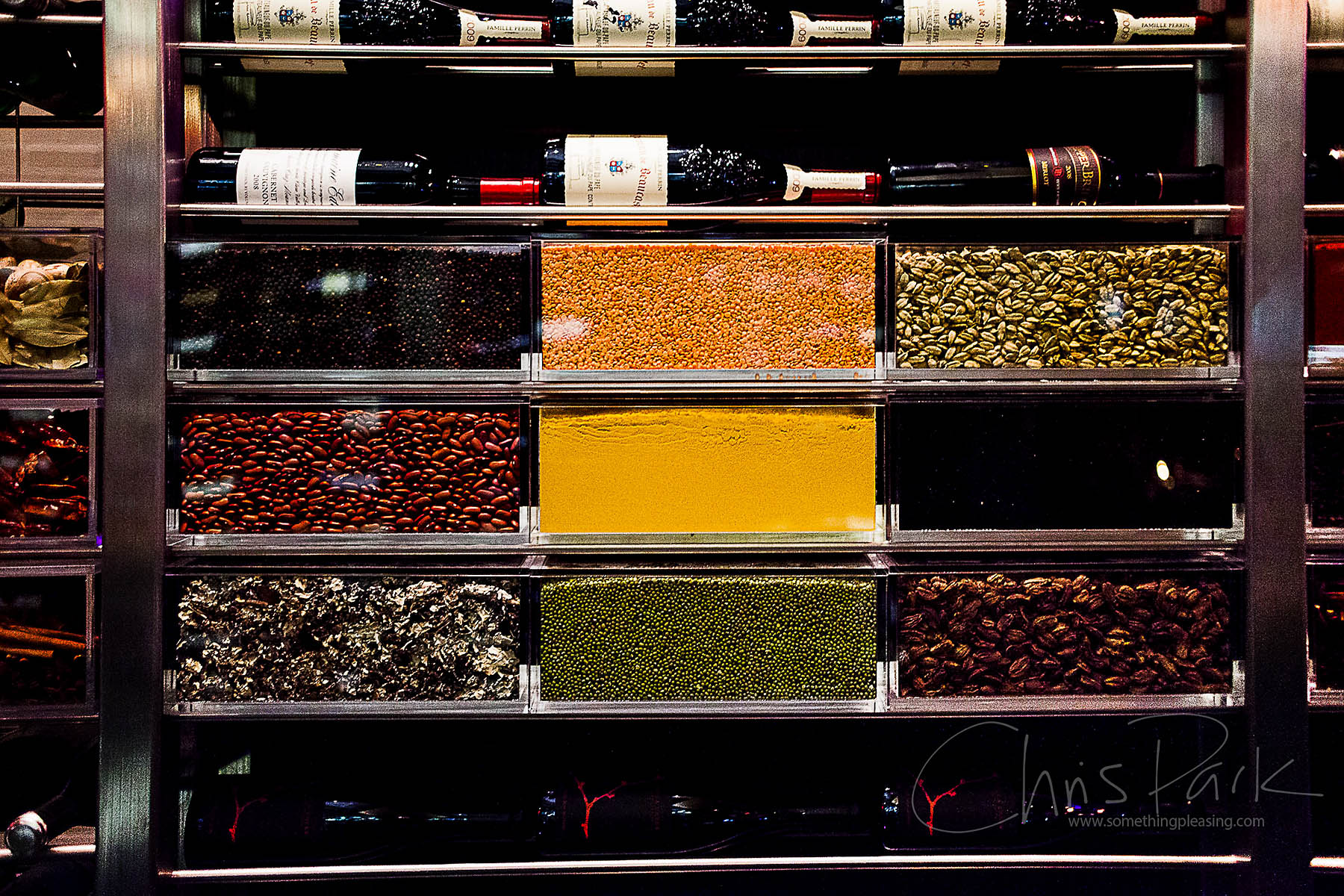 Wall of spices and wine. Because the two totally go together!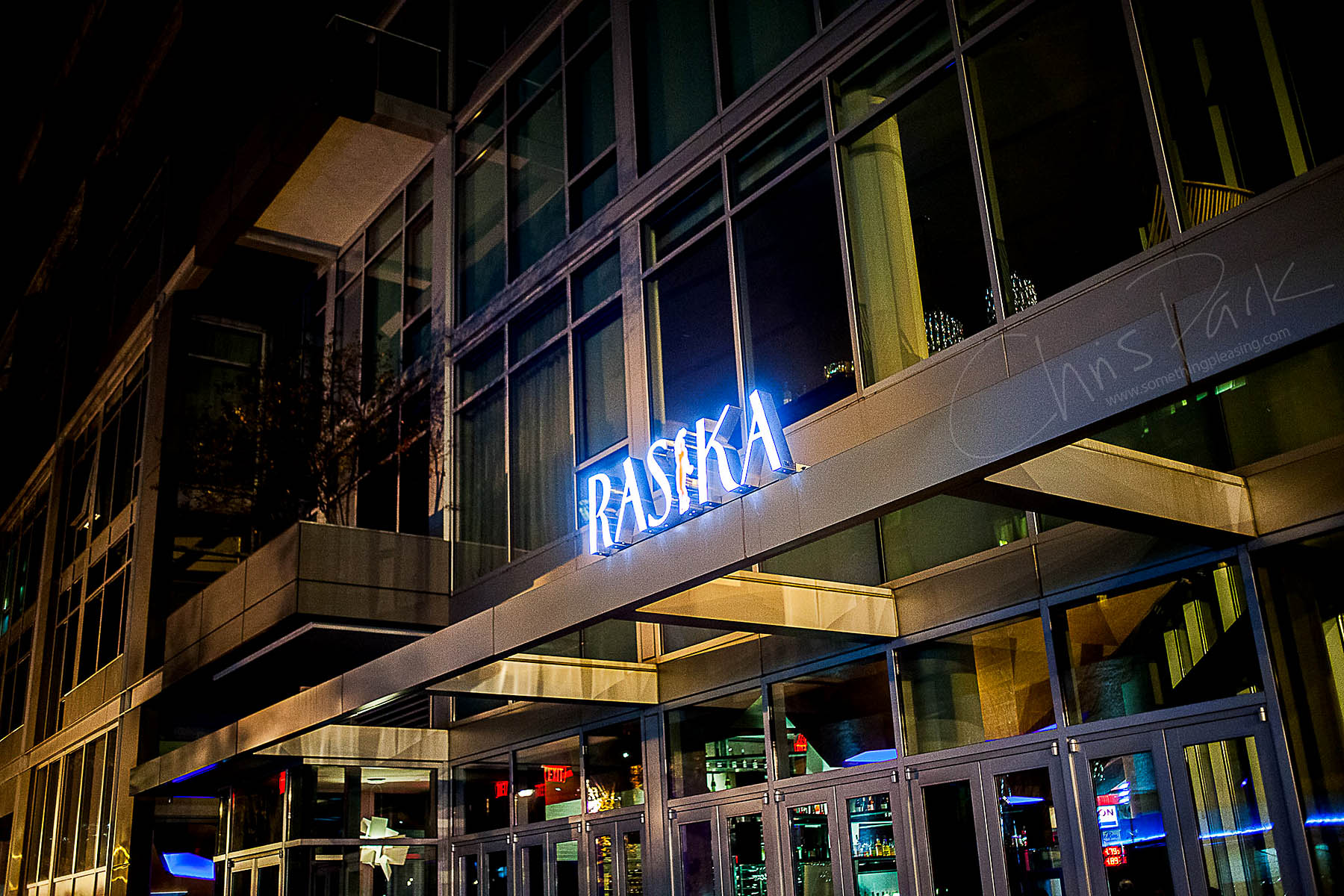 Walking out, we agreed the meal enjoyable, though part of me may have been simply enjoying a stroll in a different city. I've no comments good or bad on the staff, nor do I carry particularly striking memories of the food or atmosphere - if anything, my memories centralize mostly around the adventure, the conversation, and Hillary Clinton having dined here.
If I were to go back to D.C. or recommend a place for a friend, Rasika tallies no vote neither for nor against, but knowing there simply have to be other stunning adventures out there, I'd probably strike up a list with something else fun, fancy, and different.