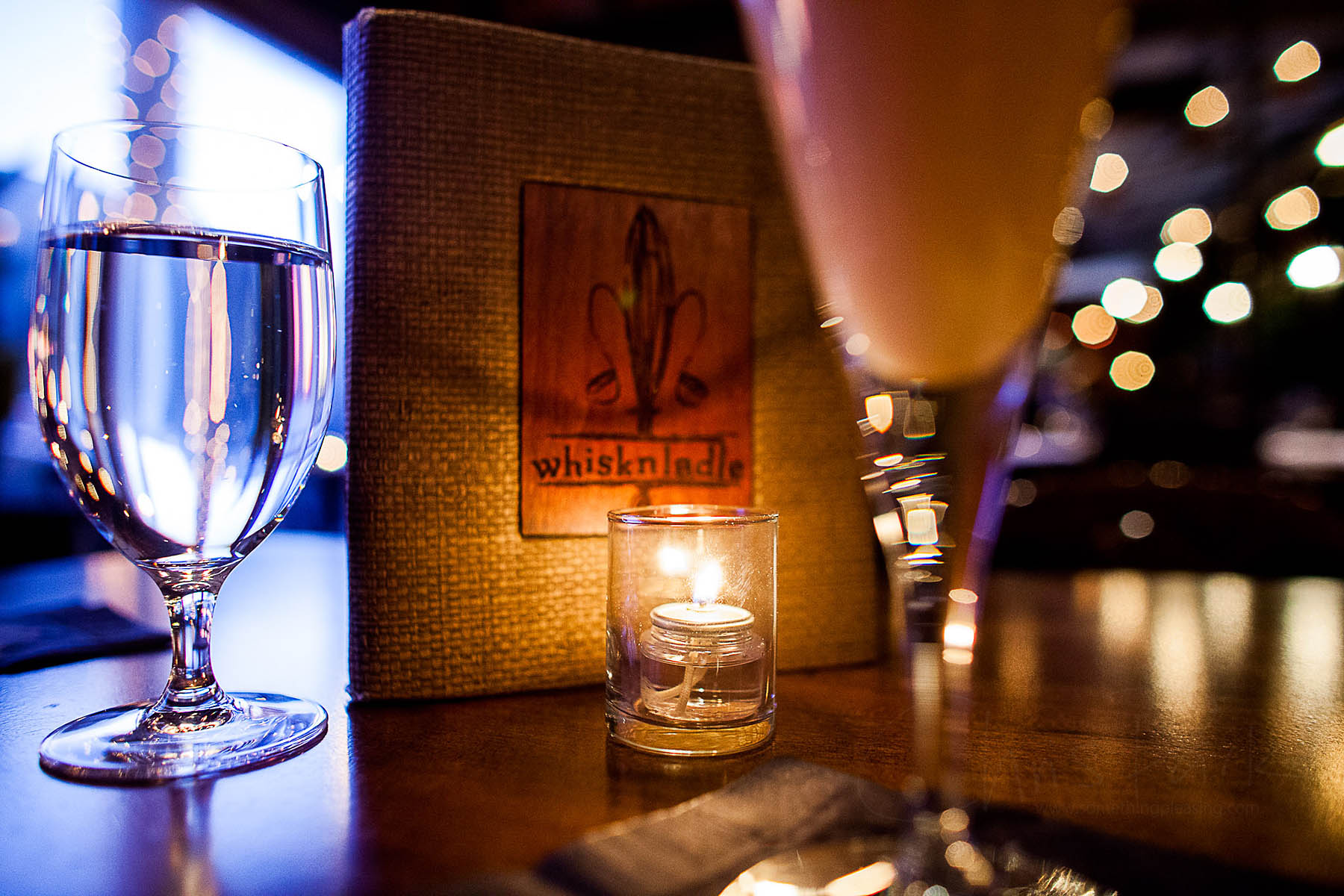 Eve's Elixer #1 | Bourbon, Ginger, Apple & Egg White 11
Whisknladle is a bit of a traditionalist - the owners like themselves some good farm-to-table food, experimental but not quite molecular, and an upscale casual hipster environment; it's about what you can expect for a down to earth farm-type eatery in downtown La Jolla. A lot of the preparation is done in house with an aromatic touch, especially noted in the various drinks they carry including their waters, and their store overall carries an earthy fairy-tale hint - if Anthropologie were to design a nighttime restaurant, this could be it, with its masses of small but not necessarily romantic candlelights, a sprawled tree feeling, and small spread overhead lights.
Over more than a few hours, we had the pleasure of interacting with quite a few staff at the restaurant, all of whom seem to love their jobs. everyone talks to each other, smiles upon memories shared, the feelings - it's almost a family. And they're very welcoming and open, possibly because the boss (Arturo) was sitting there next to us, but even interactions and conversations with him seemed genuine - people done with their shifts just came over to hang out and chat.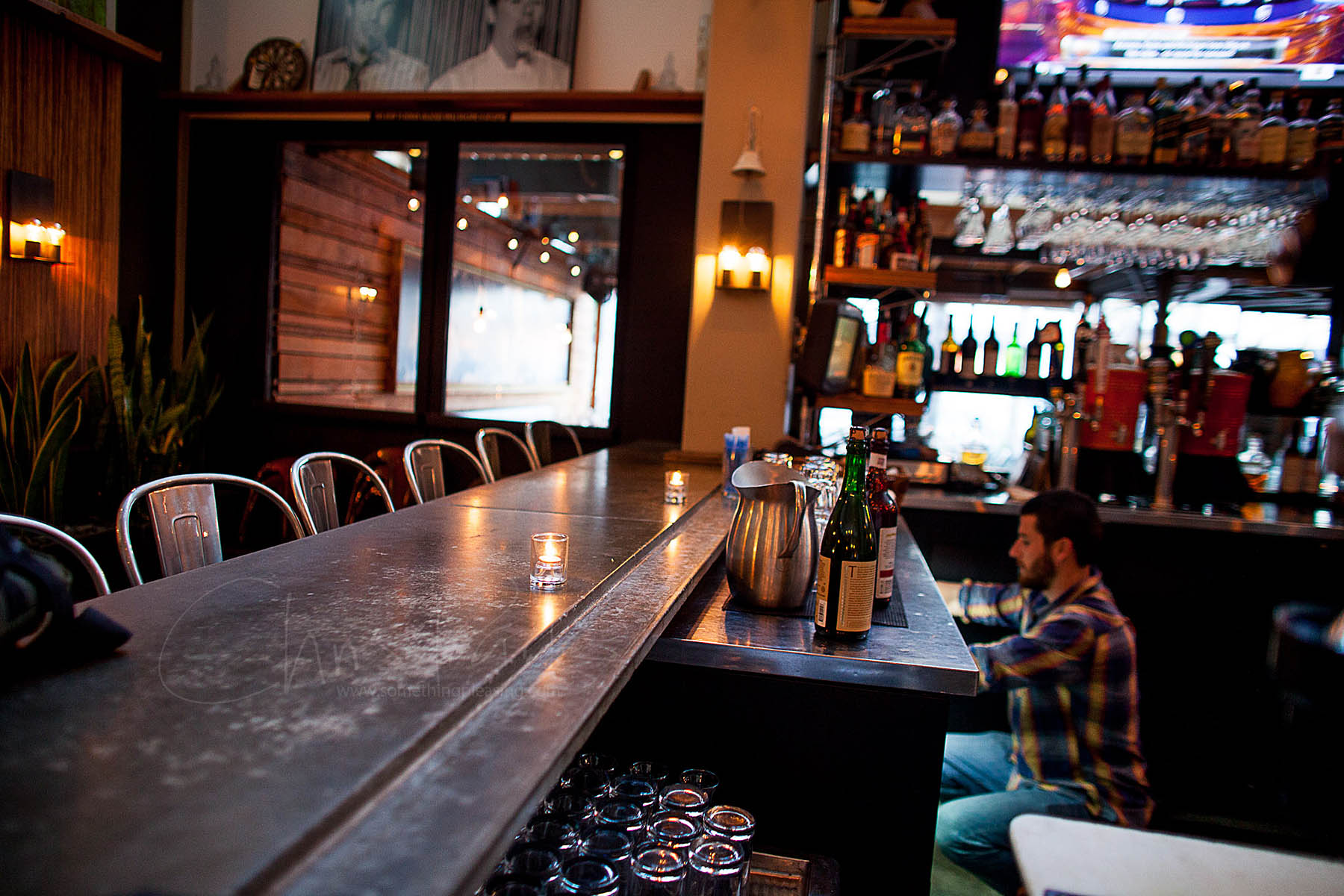 Hibiscus Cosmo | Blueberry Vodka, Cranberry & Lime 11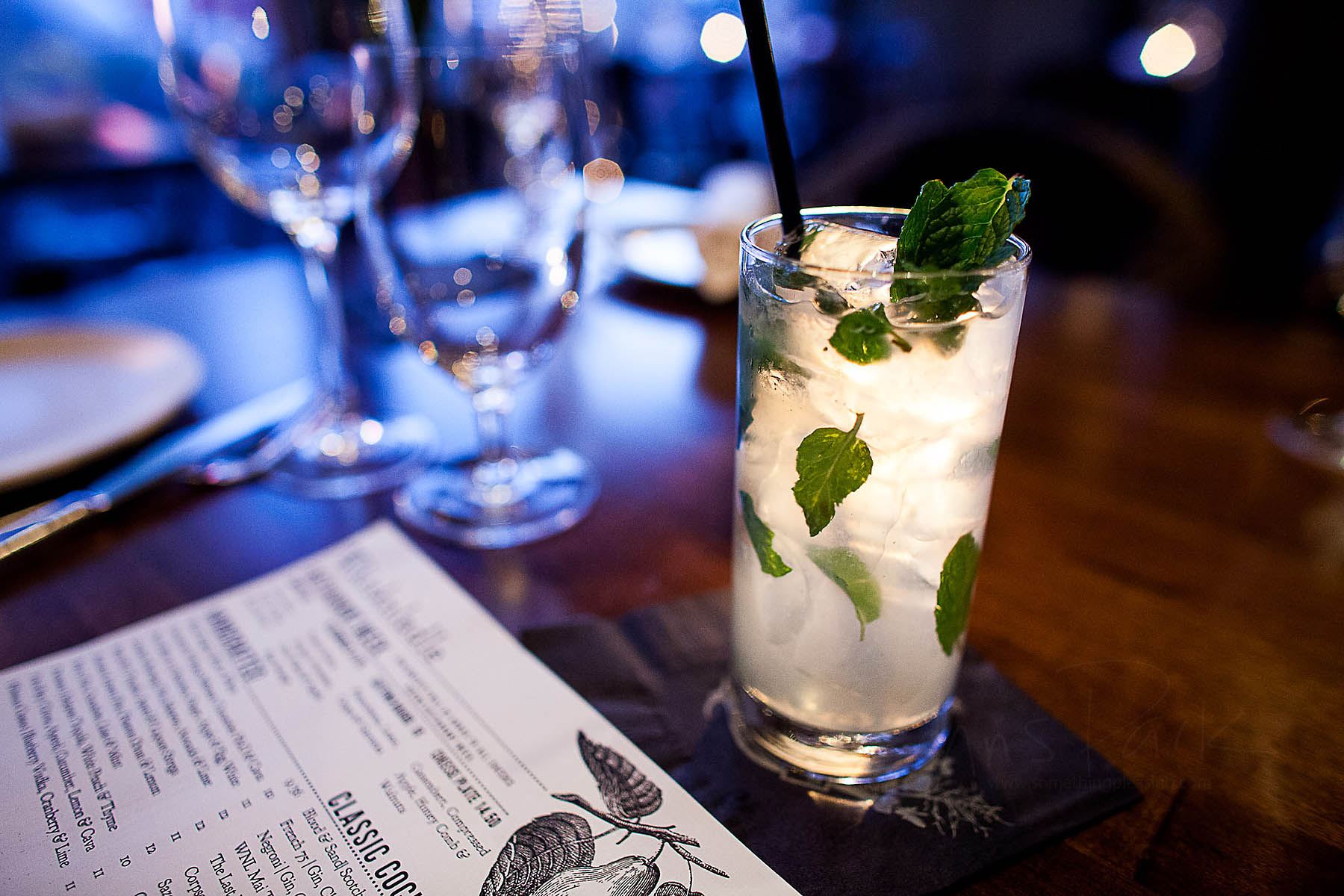 Envy | Gin, Cucumber, Lime & Mint 12
I like these cocktails, especially the house made hibiscus drink - it had a very nice clean, fruity, deep flavor, lovely and complex, and incredibly tasty to the nose. The Envy came off as a mojito substituting gin for rum, a decidedly less sweet drink, and the Eve's Elixer a dark, sophisticated, and lovely style, sprinkled with cinnamon on the top.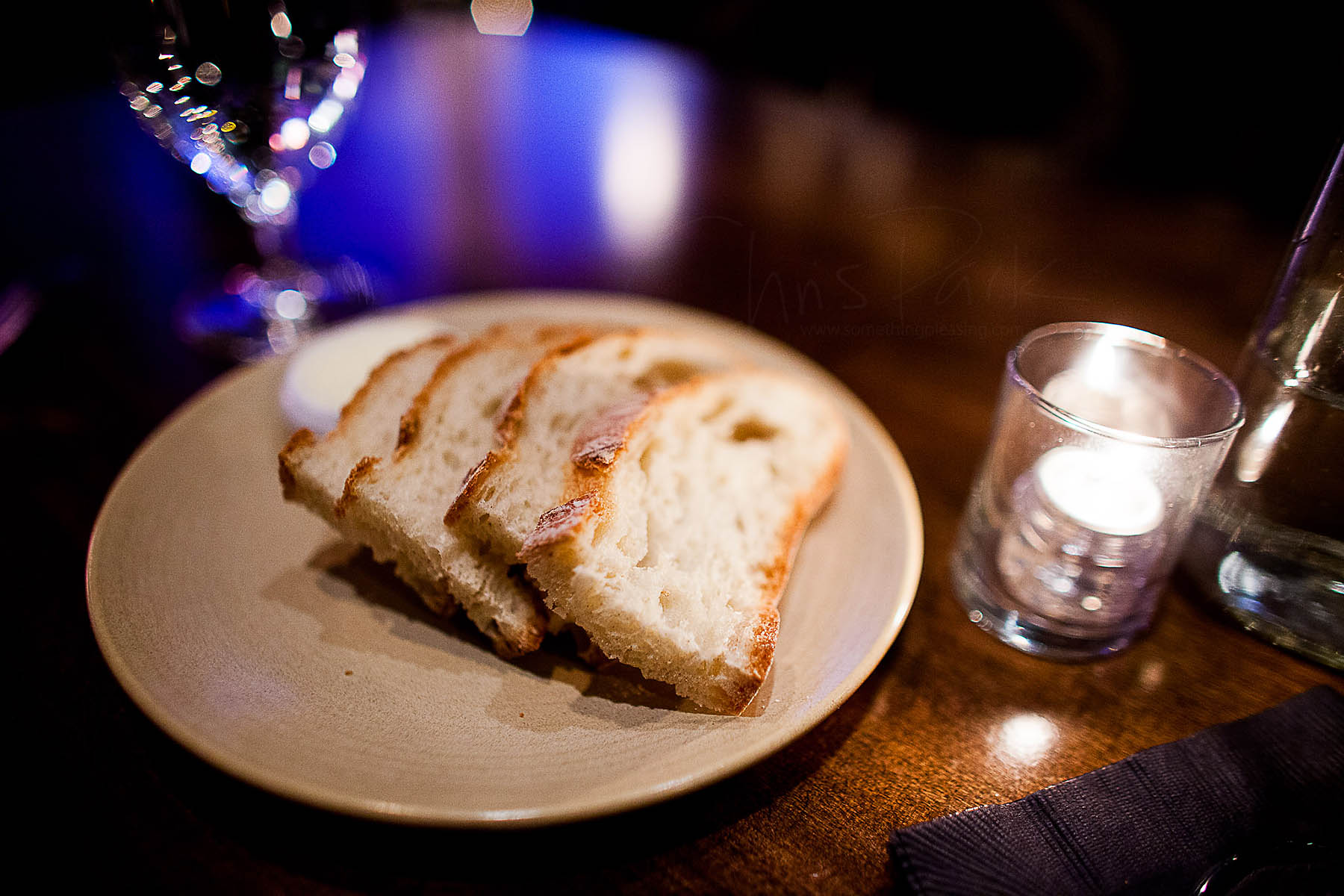 Good ol' bread
I do believe we were treated to some special service, especially considering it was restaurant week. I don't know what the reservations were like, but we had none, were allowed to choose any seat in the house we wanted, and when we expressed no preference, were given a four person table - hardly a triviality considering that the restaurant did completely fill up during our stay. It might even be said that we felt a tad more attention from the staff than other tables experienced - none of these of which I'm complaining about, of course.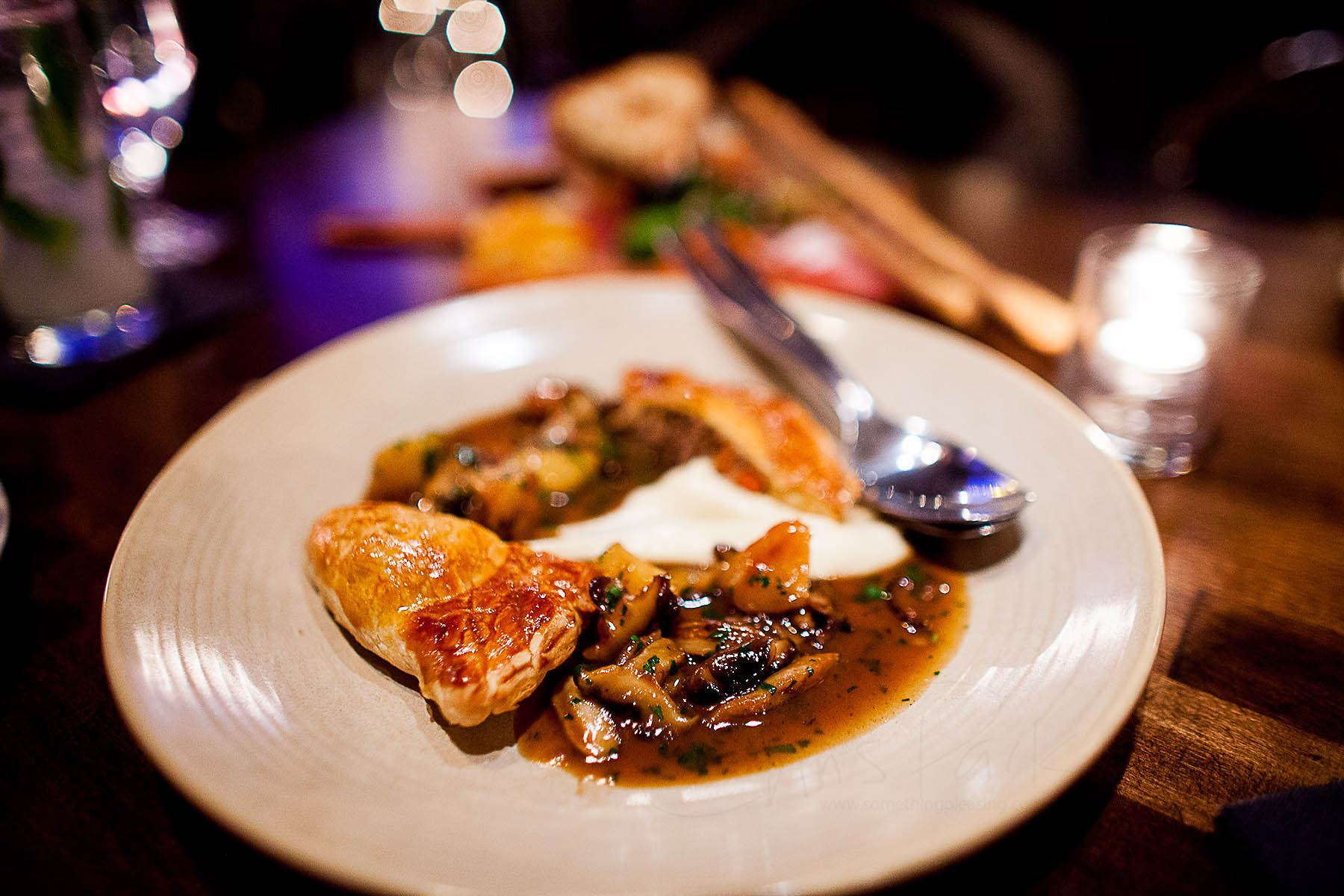 Braised Lamb Pithivier | Celery Root Puree, Roasted Parnips & Lamb Jus 16.50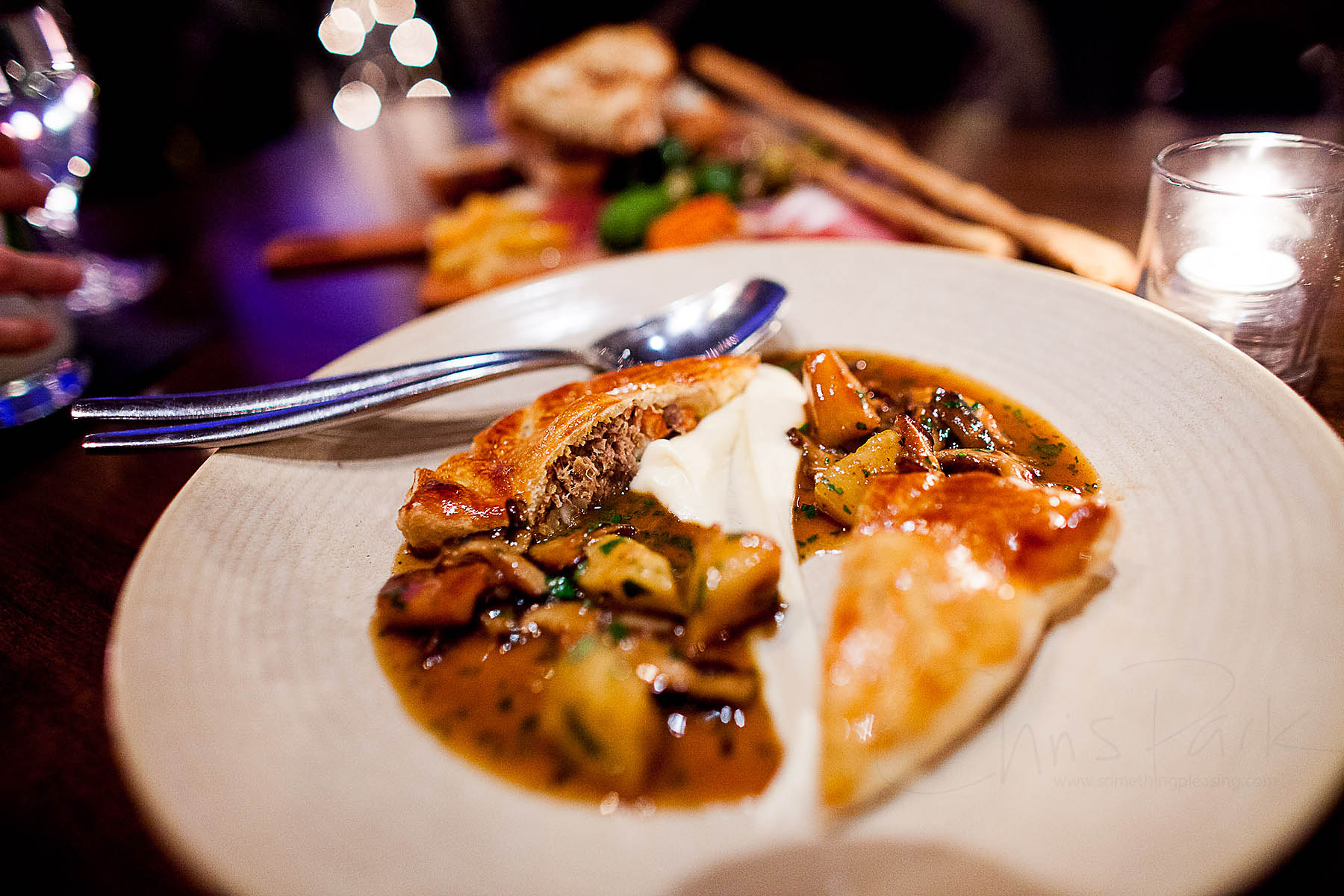 Note to all restauranteurs - a great way to start off a meal is with a warm deliciously cooked pastry. Strangely, though it wasn't fatty, greasy, or oily, it did come off a tad heavy for me, though I do think I may just be sensitive to that. The lamb was amazing as was the pastry, but jus a tad... Oh, and of course I loved the mushrooms!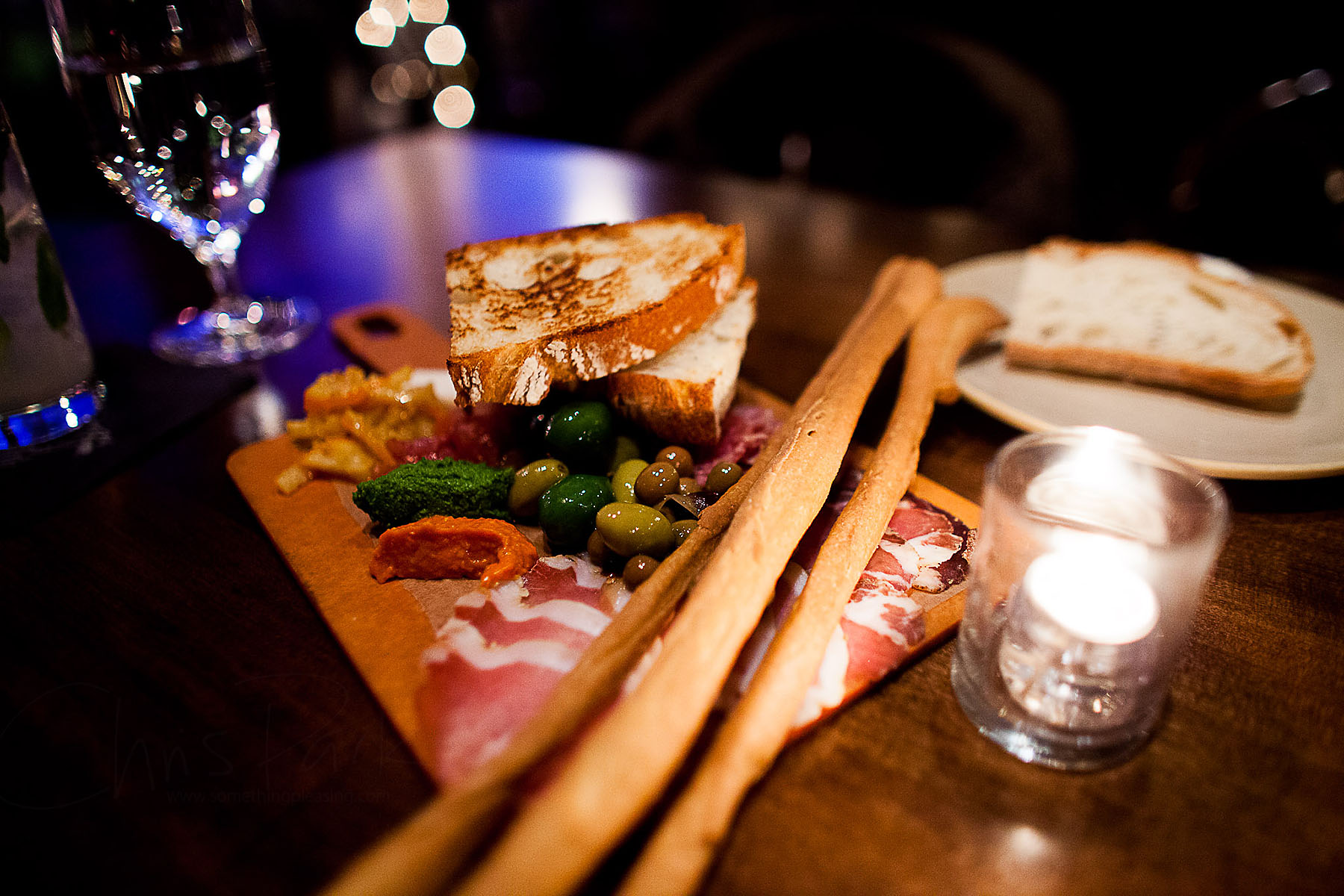 Finocchiona, Lomo, Coppa & Garrotxa
How does one go about describing a cutting board? I don't know the terms, nor the actual individual bits and pieces I was eating and where they hail from, except that it's an overall fun experience. The two sauces were great (though the spicy was not), and I didn't particularly like the slices oranges. The onions were decent. Of the three meats, the middle took the show (as middle ones tend to do); pork, perhaps? Bread, oh bread. The big slices were greatttt, the long pieces, not so much, nothing bad but nothing special nor particularly useful except as an intriguing decoration. The olives were fresh, pitted, and only one too briny for my taste. Cheeses was deep and creamy but not heavy though; though I liked the peppers, they lacked any discernable spice to my Korean tongue except in the chile sauce, where a more deep spice rather than a punch was found. What a waste of a paragraph.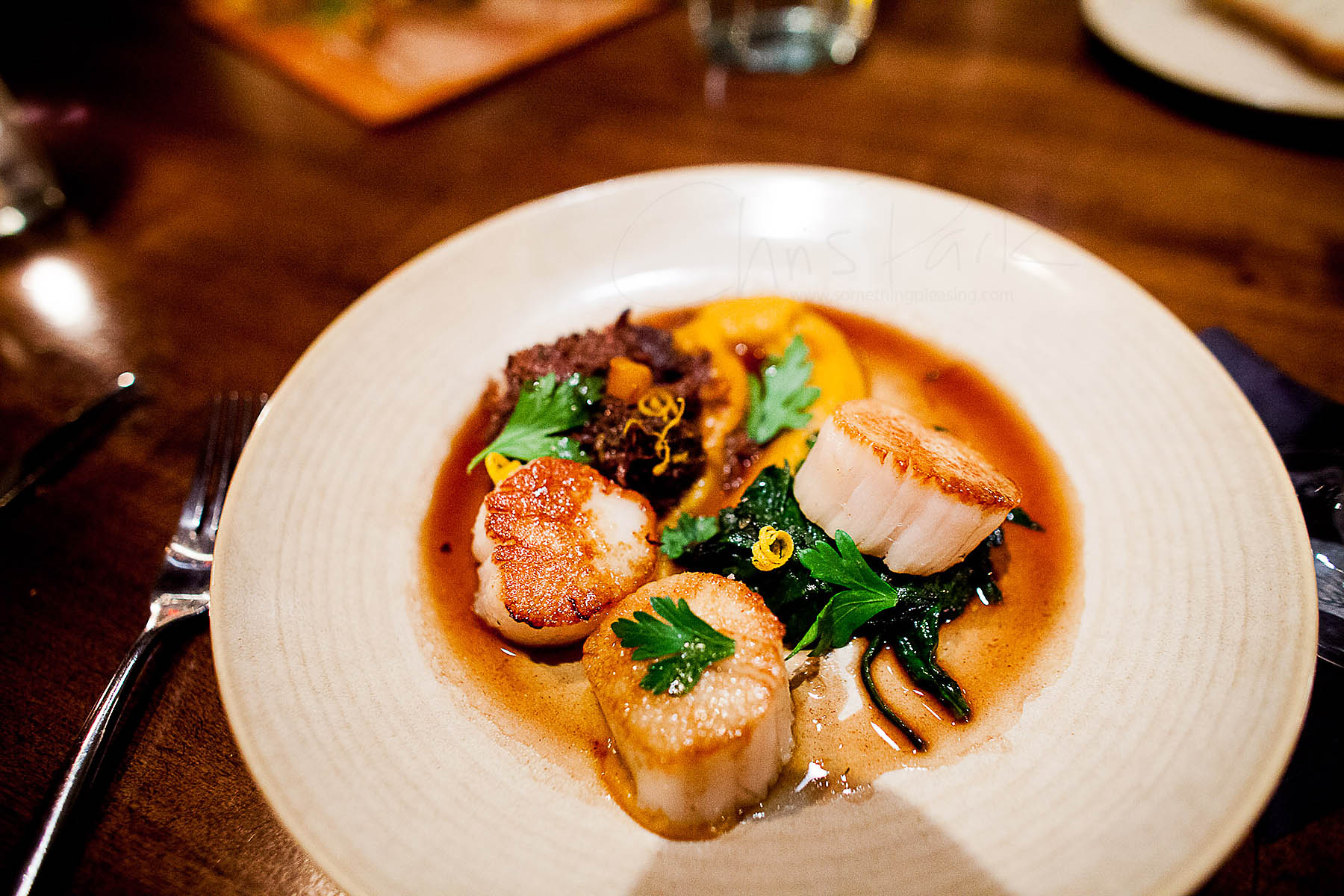 Diver Scallops | Short Rib Ragu, Butternut Squash & Spinach and Orange Gremolata 31.75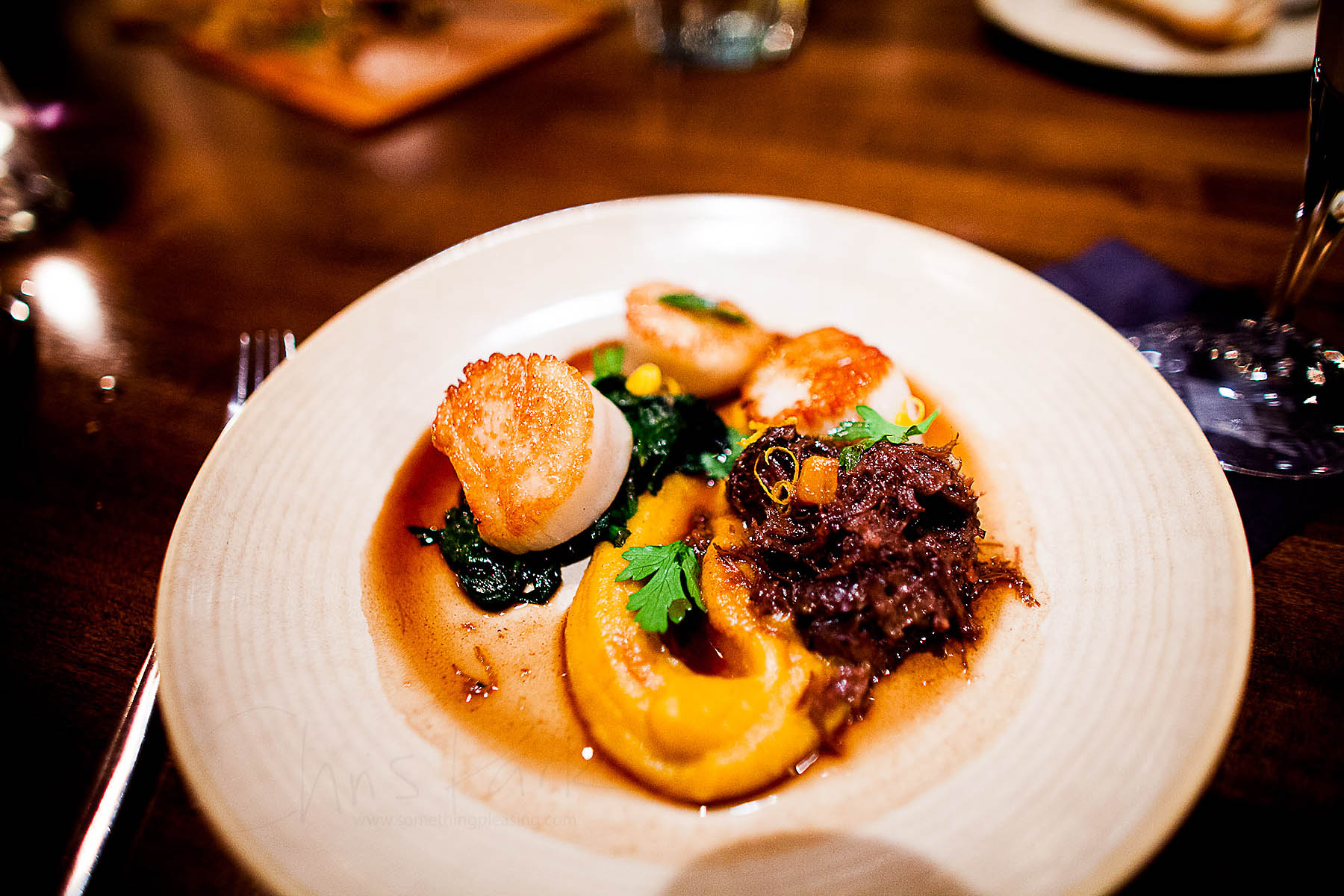 The first thing you notice is the smell coming toward you as the dish approches. Then you see these huge monstrosities of a scallop coming at you - unmistakably diver. The butternut squash was smooth and creamy, and the braised meat so delicate it could be picked apart by a plastic fork, or so I imagine. I've ordered this dish before, and it's interesting to see how it changed since - I'm told the menu is regularly shifted; same basic items, different preparations, and why not!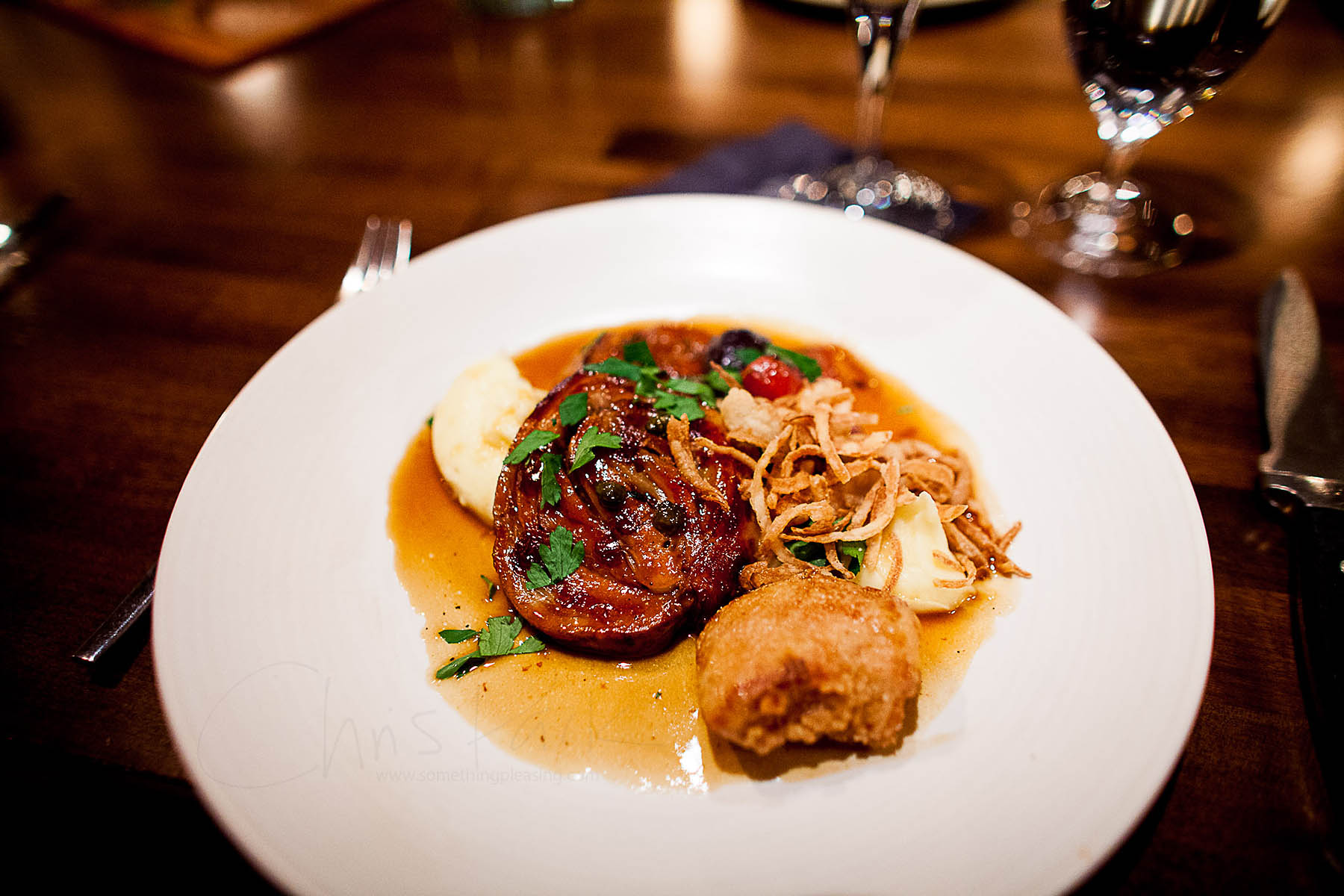 Braised & Glazed Veal Breast | Crispy Sweetbreads, Chino Farm Carrots, Potato Puree 27.50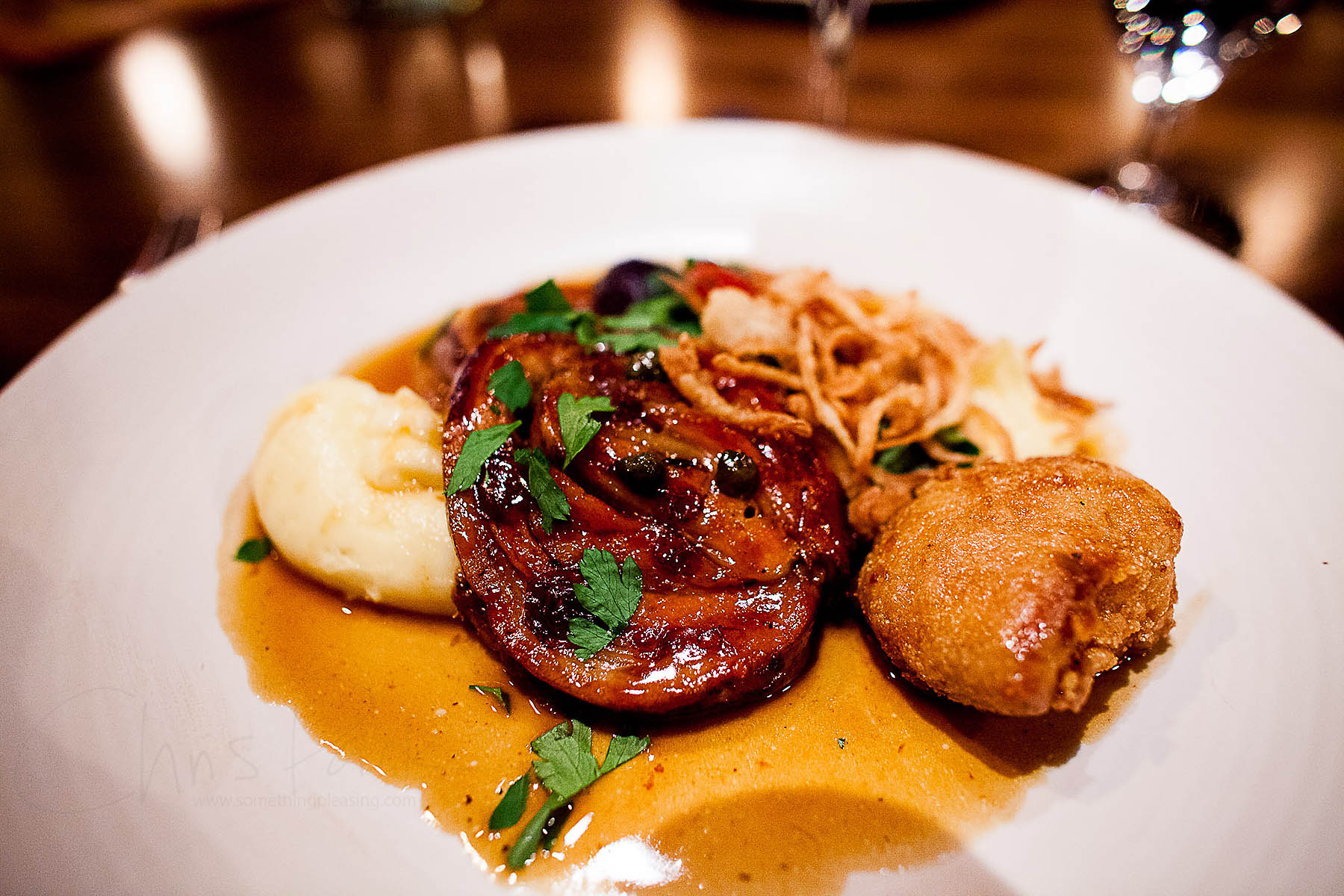 As in even the nicer of restaurants I'm not really one for game, it's always a surprise to find a delightful dish you weren't expecting to like, but there you are - the veal was nice, soft, un-gamey, easy to eat, and didn't at all require the steak knife that accompanied it to be touched. The puff pastry too was great delicious, soft, warm, and well-made. great modern take on a classic dish, traditional but fresh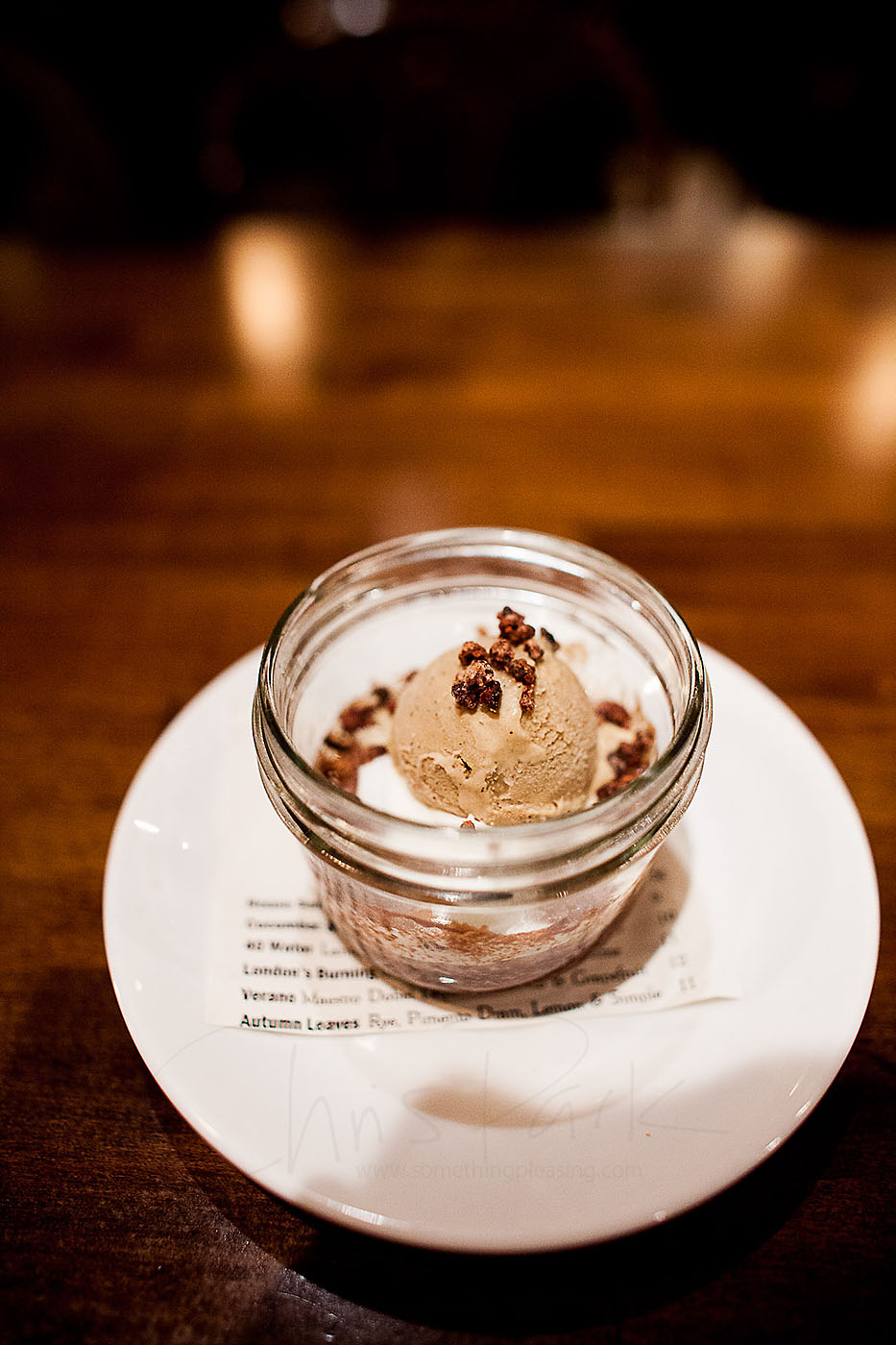 Espresso Bean Gelato & Caramelized Coca Nibs
Though I generally dislike expresso and the distinct taste of coffee was present, I was overall able to enjoy the dish. The ice cream and mousse combining wonderfully and the nibs are quite the satisfying small crunch texture.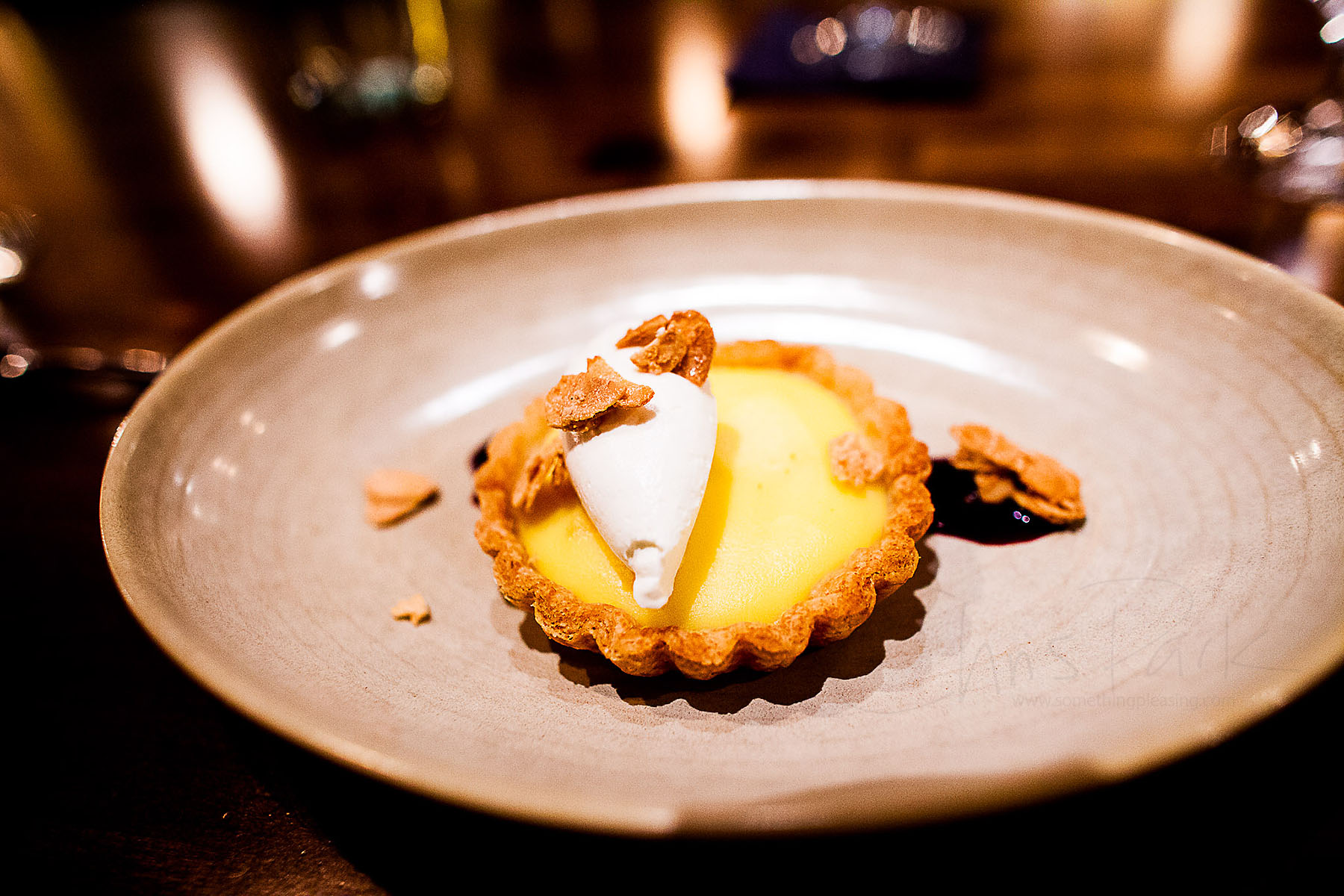 Black Currant Jam, Candied Almonds & Chantilly Cream
It airs a fresh, clean flavor of lemon. I found the cream on top a tad bland meaning it really didn't taste like anything) but overall, the dish is a sweet morsel.
Overall, the desserts together came a tad too sweet for the type of meal - an extremely rare complaint of mine, and a slight bit small too, if it were not this sweet. There is no doubt though they were but beautifully and tastefully constructed as far as aesthetics and aromatics are concerned.
A note about service: the restaurant's full name is Whisknladle Hospitality, and the owners believe in it. I think part of the reason they treat their employees well is so by the time the service meets the customer, it's genuine smiles all around. I've had servers go out of their way to recommend post-dinner and dessert ideas, and better yet, all entrees ordered touch down on the table at the same time (carried by as many servers as necessary to do so). There's no awkward few minutes where a table waits for one person to get their plate; it just arrives.
Of the restaurants of its particular type it easily ranks among the best (if not the absolute best) in San Diego, though its price does reflect that - perfect for a high-service but friendly and casual pricey hipster date with quality food and drink, it fits quite well into its hidden cove atmosphere of downtown La Jolla.