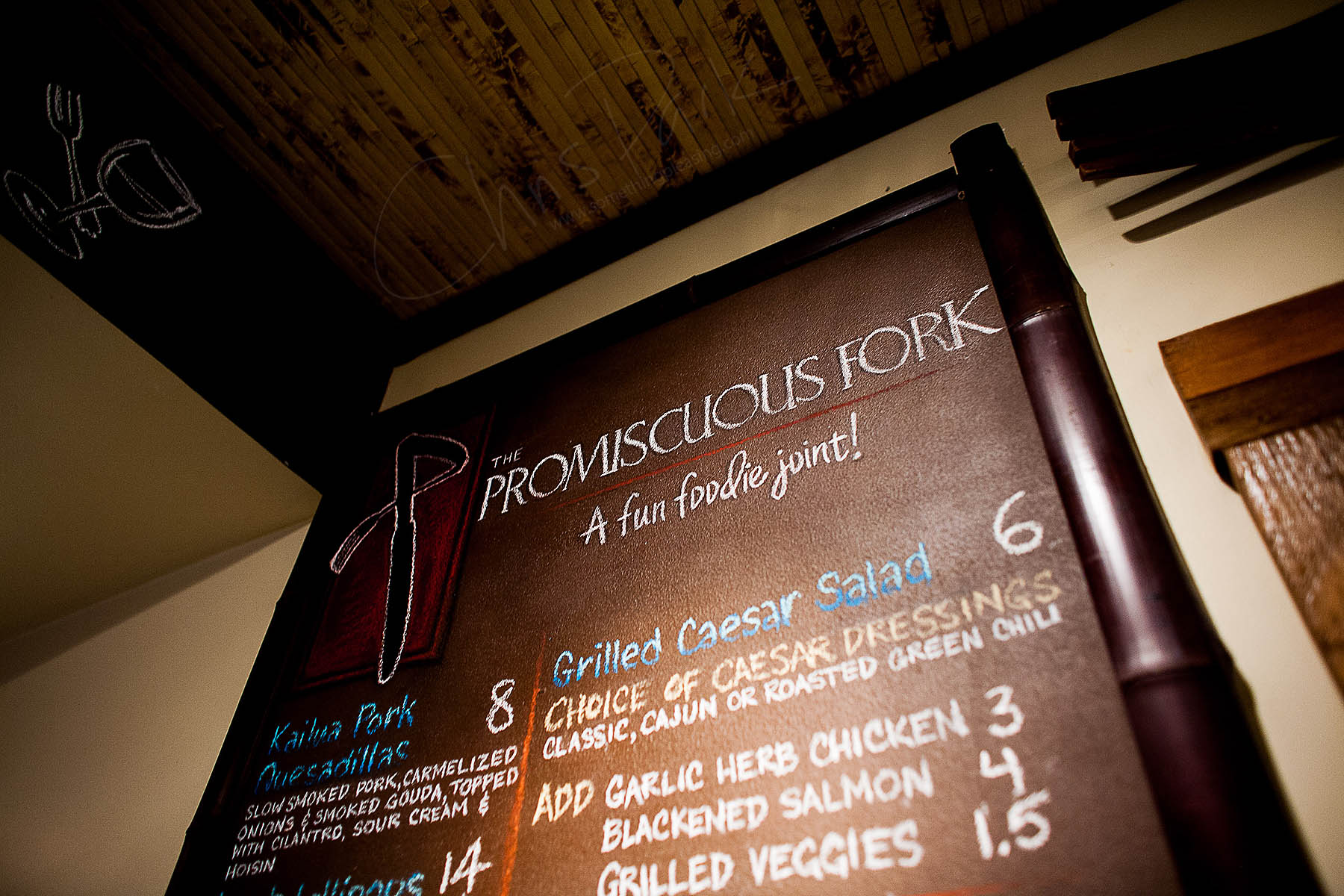 Once upon a walk in, you see how small the restaurant is: besides the central table and peripheral seating, there ain't much else. Regarding the menu, I think it might be one of those sporadically changing on chef's whim though I can't confirm it; beer and wine is available alongside single serving sized mini-bottles of champagne.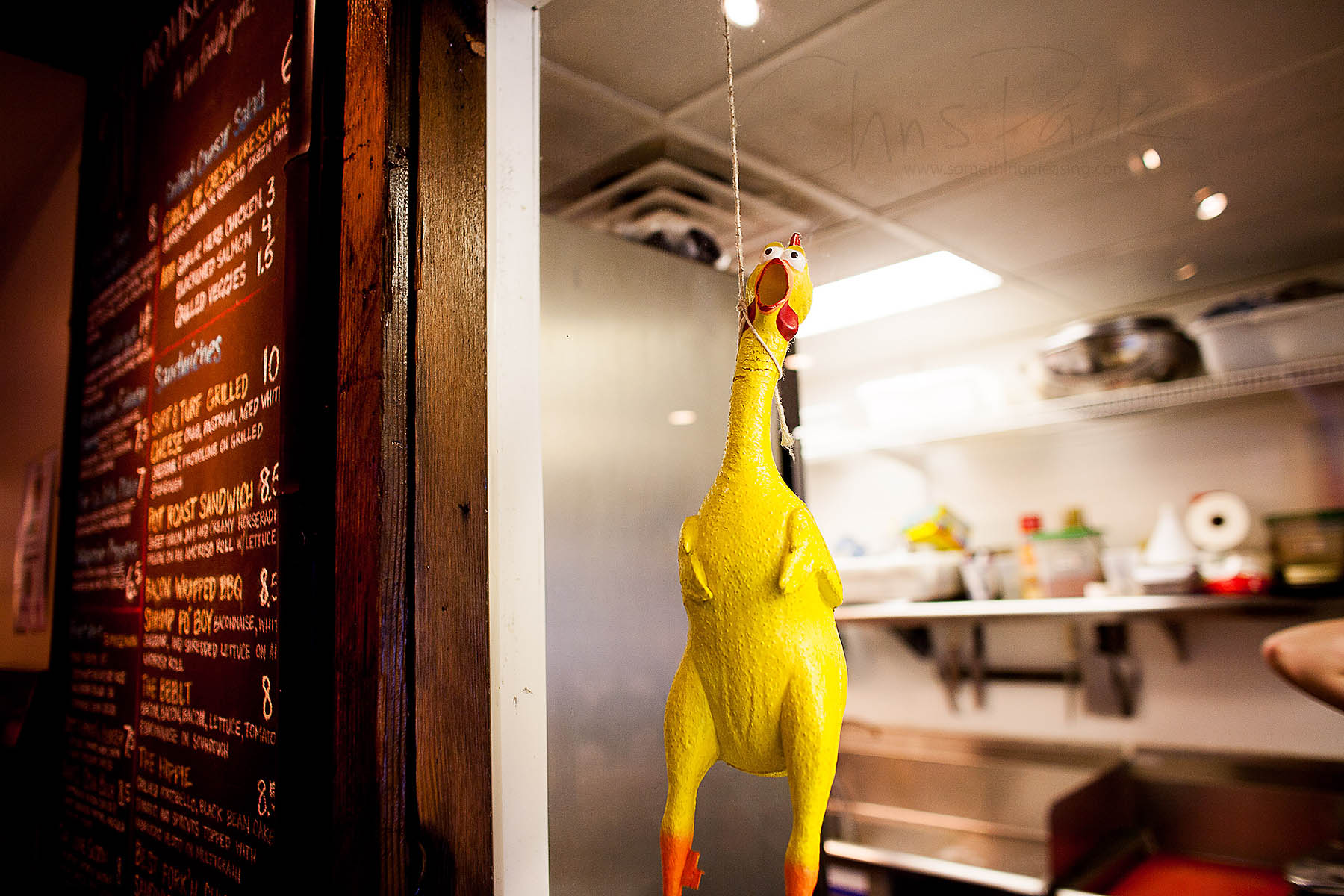 It seems like a friendly place, and as surely as the sun went down the restaurant filled up (or as much as a small room can anyway). Many I think just ordered items to go, forsaking such a fun environment for perhaps a little peace and quiet and slightly cooler food. But nobody was there around 5:30pm leaving us to take the said table, ordering (at the cashier) some good food at great prices. The staff is friendly and helpful, and there's a charming view of the kitchen too, a rubber chicken hanging by noose right in view of the window.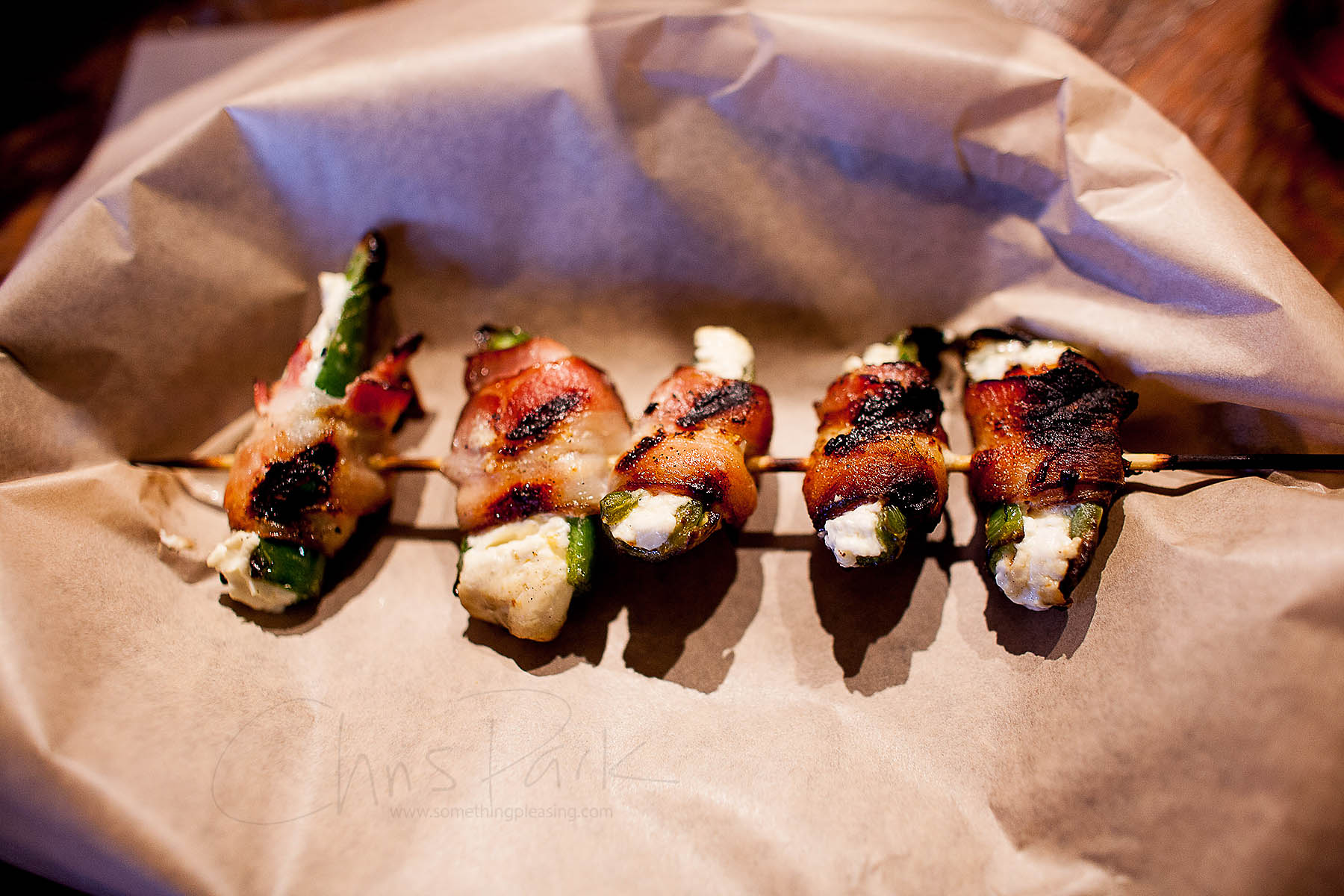 Jalapeno Poppers $6.5
Filled with cream cheese, wrapped in bacon and grilled
A good side where the spices of the jalapeno were possibly balanced by the cream cheese, or perhaps they just weren't that spicy to begin with; in my books they were balanced perhaps too much - even those in our party not acclimated to foods of the fire sufficiently handled them.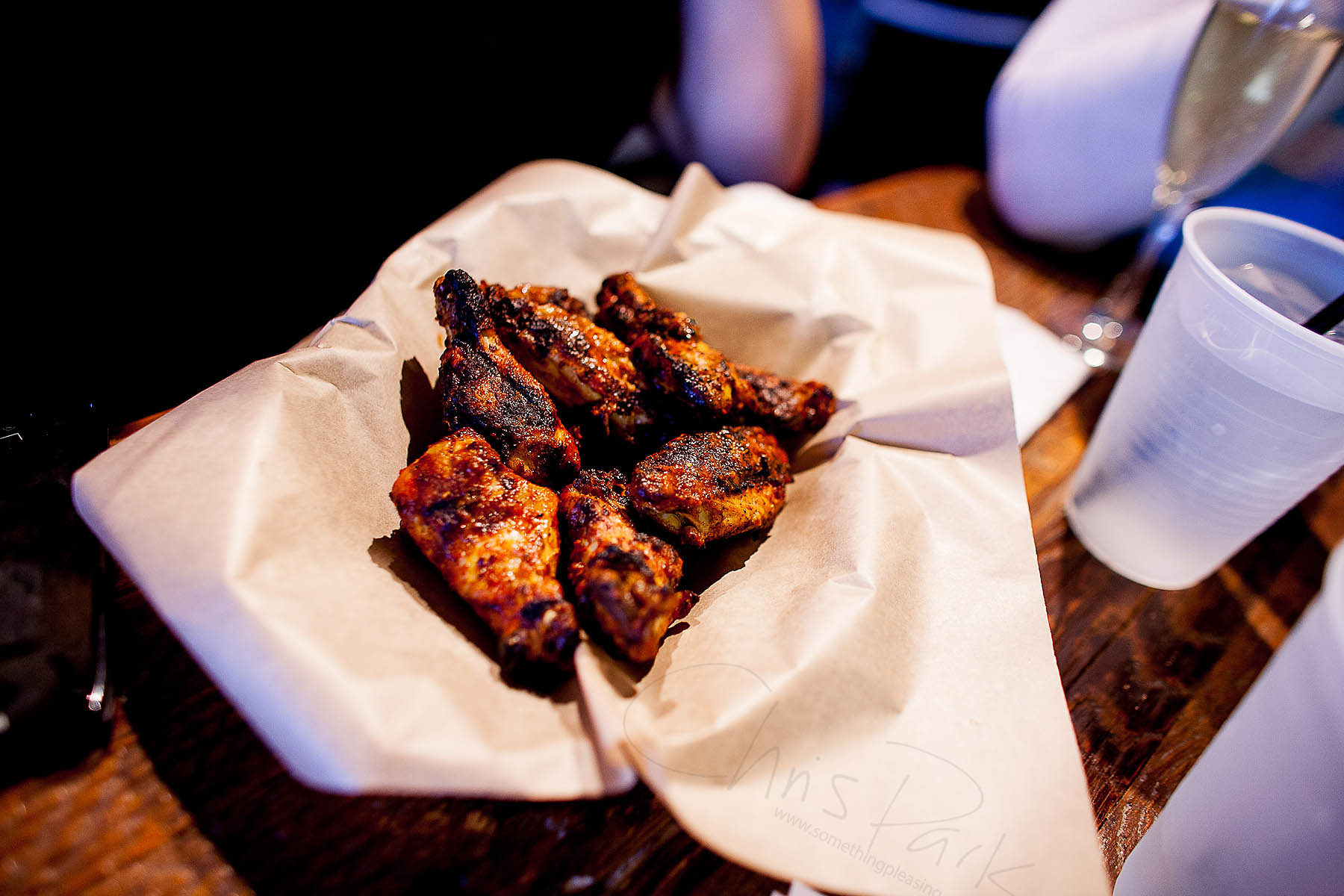 8 pcs for $9, Buffalo, Sweet Chili with Garlic, Ginger & Habanero, Bacon BBQ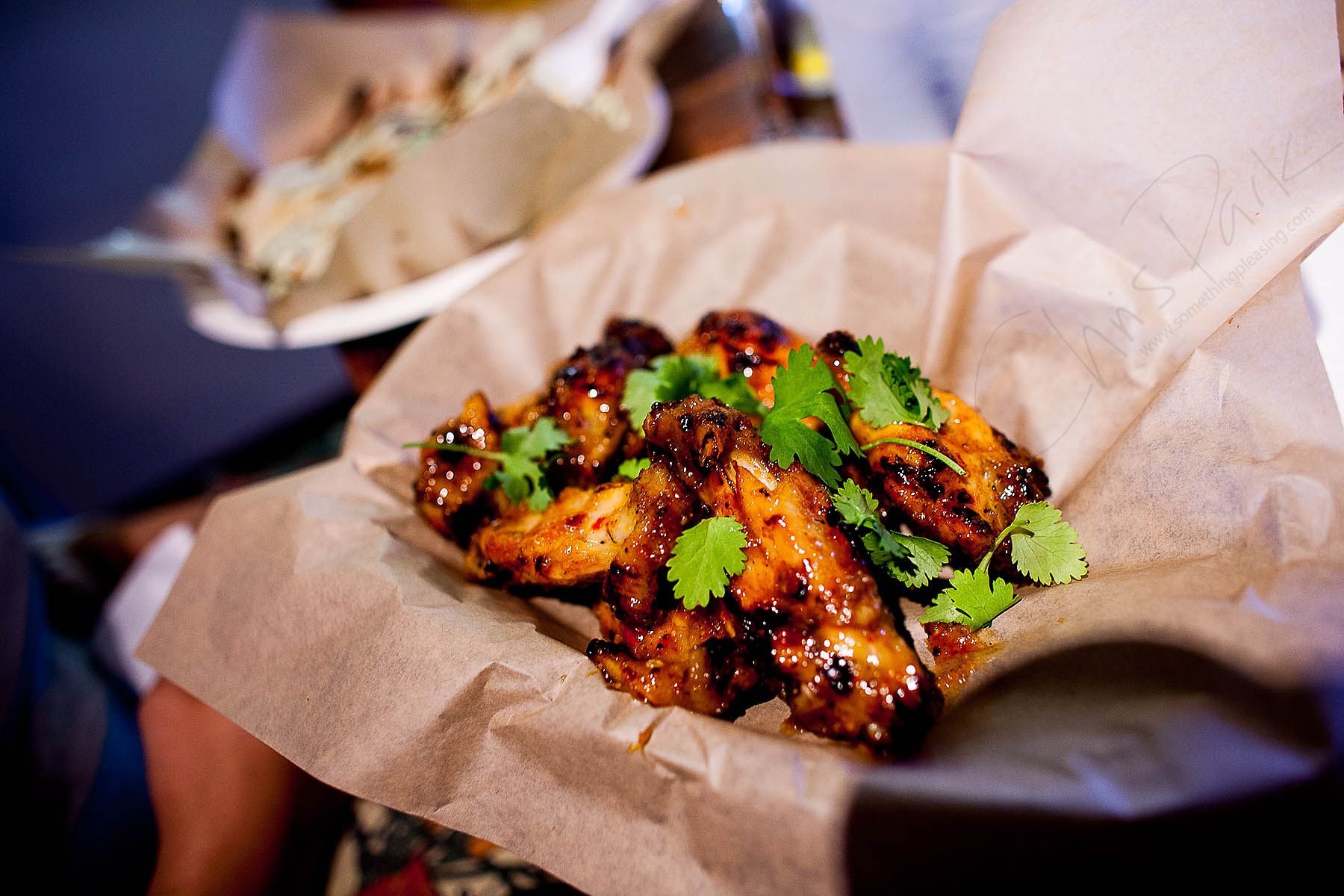 Some good stuff. The sweet chili was a tad on the spicier side but easily the more recommendable of the two, so long as you can handle it.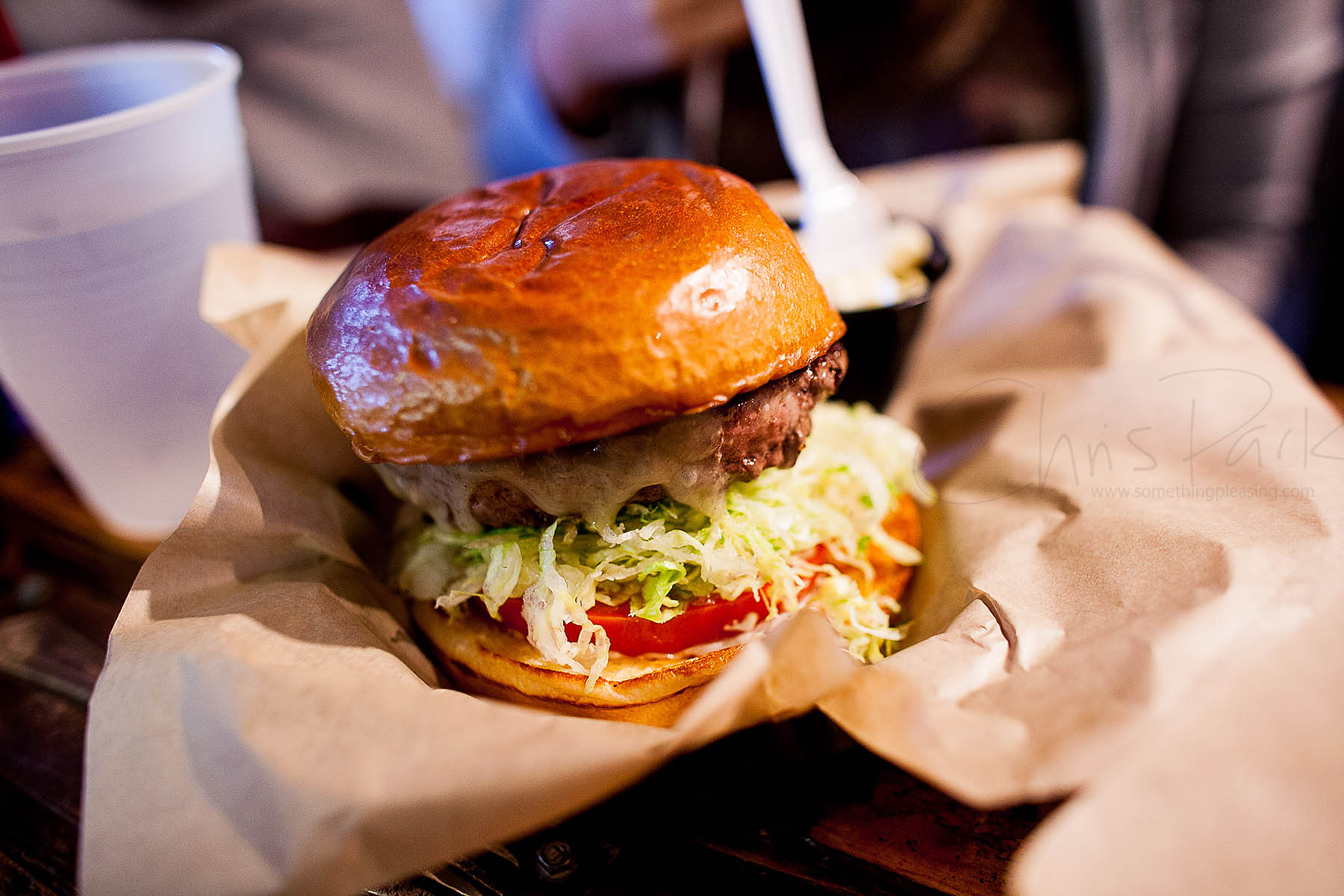 Just a Fork'n Burger $7.5
Lettuce, tomato, mayo, onion and white cheddar
It was just a standard burger, well made, with some thick bread. A purely classic taste.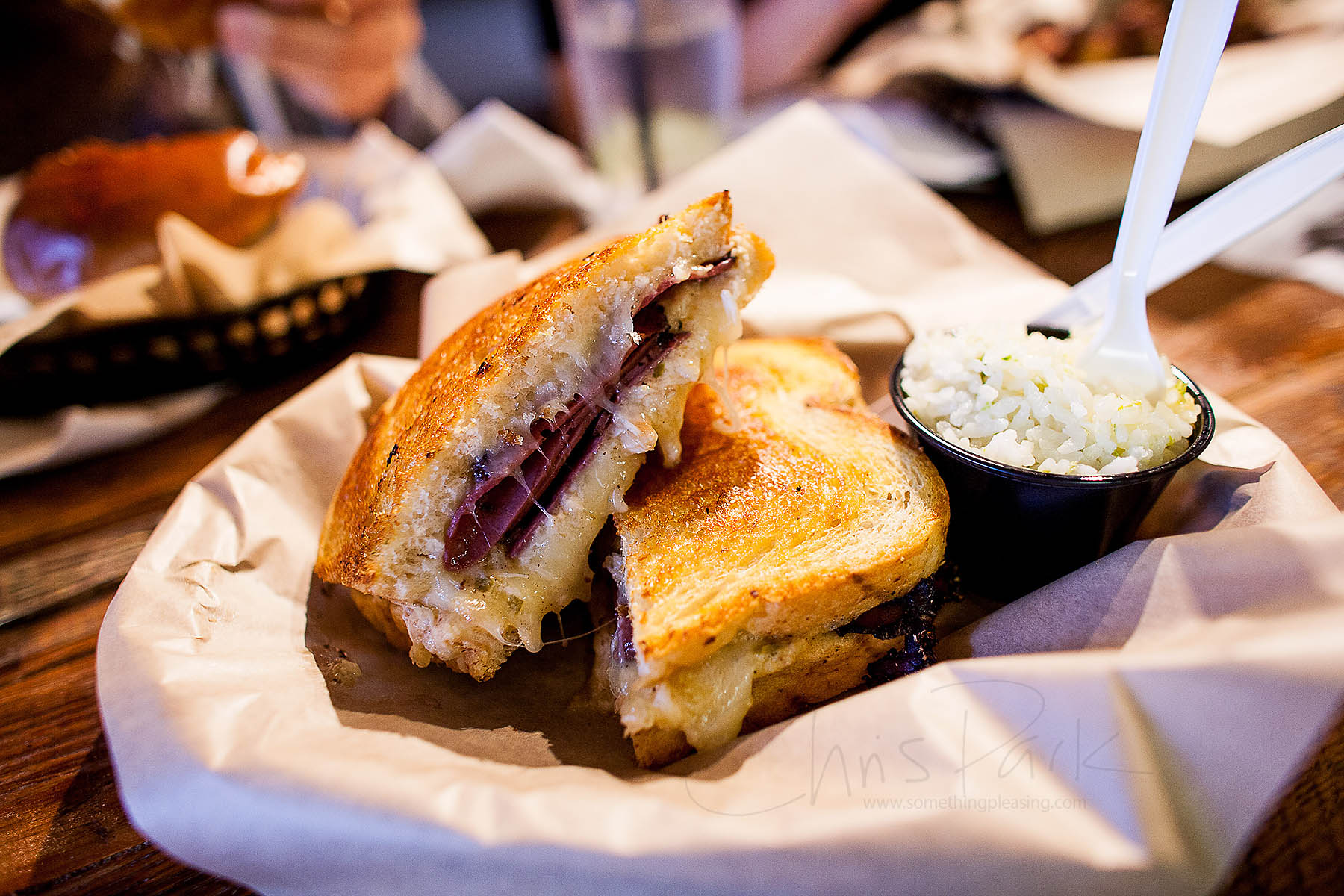 Surf & Turf Grilled Cheese 10
Crab, pastrami, aged white cheddar on grilled sourdough
Though we shared virtually everything, this one was my order, and quite a heavy one at that. The crab flavoring was a bit light though well portioned, while the rest of it (cheese and pastrami) easily dominated the dish and flavoring, not at all a bad thing. And oh, as you might imagine, it was quite filling.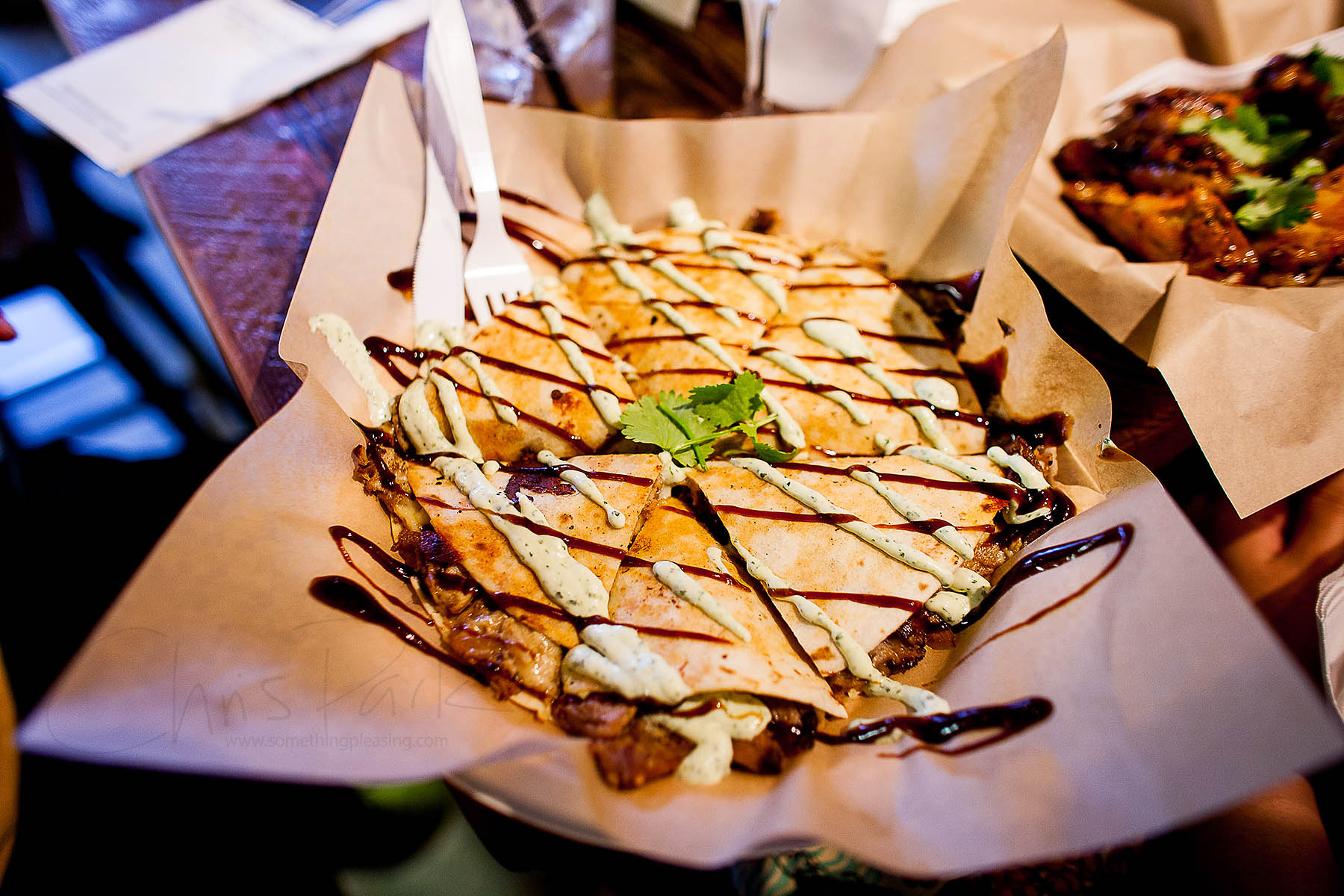 Kailua Pork Quesadillas $8
Slow smoked pork, caramelized onions and smoked Gouda, topped with cilantro, sour cream and hoisin
It's quite thick and creamy and comes with an unexpected flavor profile - that is unless you read the description.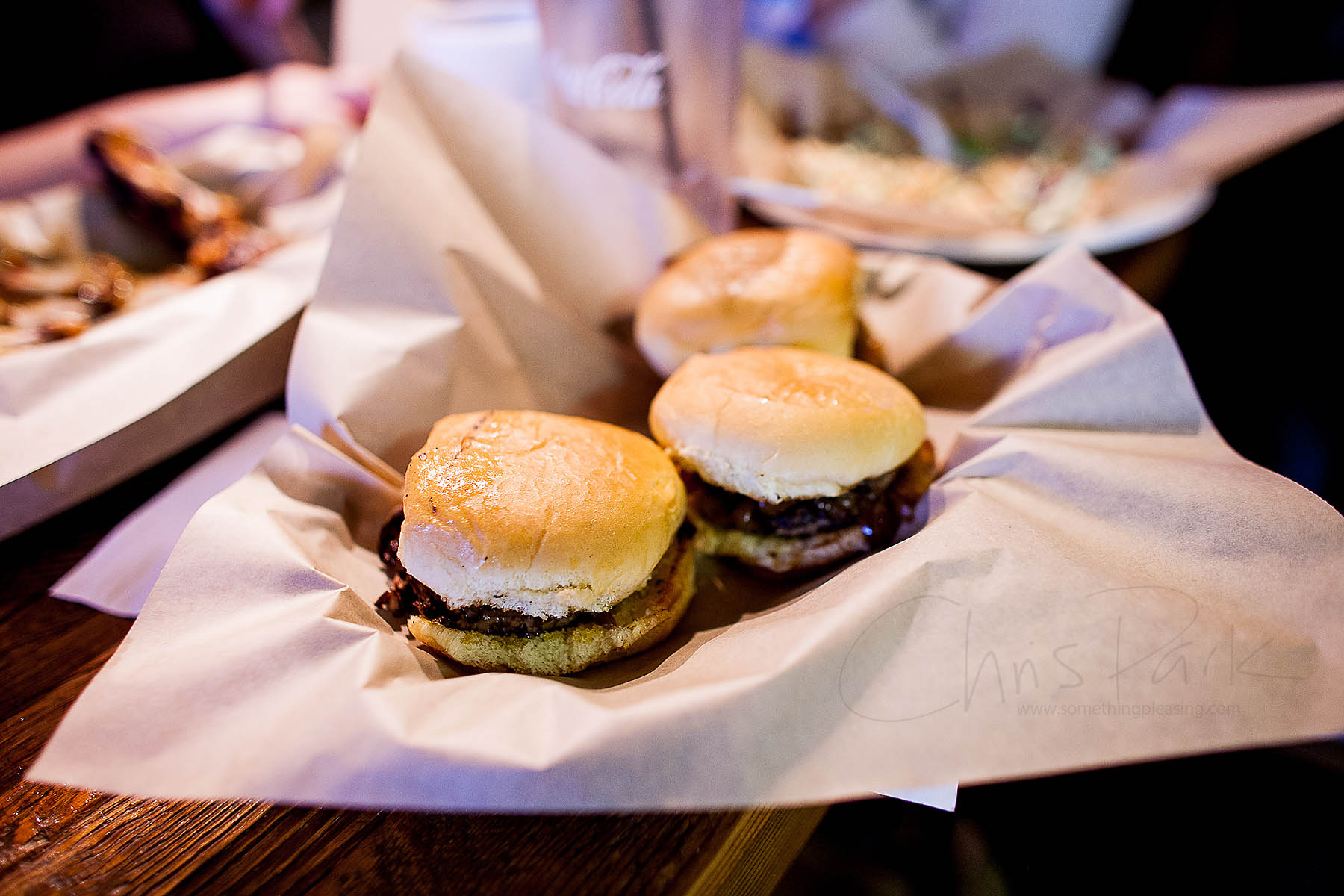 Sliders
3 mini beef burgers $6
These were the no frills sliders, well made but unexciting in all ways, especially next to the rest of the menu.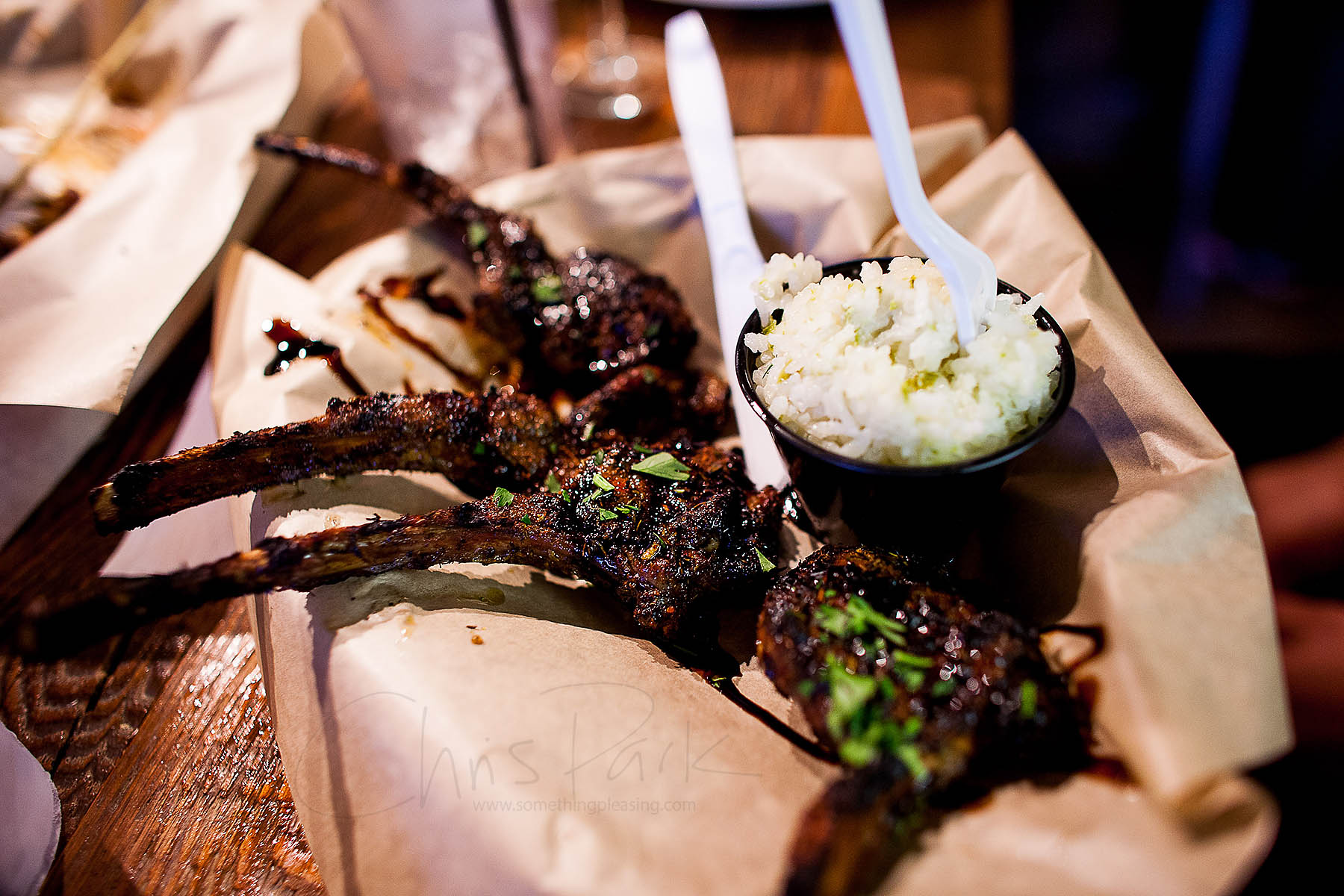 Lamb Lollipops $14
Cajun dusted then grilled and topped with a balsamic-hoisin reduction
Ah, what a star. Freshly made and out of the kitchen hot, the lamb is seared, almost burnt outside, the thin bone serving as a lollipop stick. Inside you find a medium rare core, not gamey or too lamb-y, grilled in a fashion of quality. I highly recommend it, as there was only one complaint - the bone snapped while holding it due to its own fragility.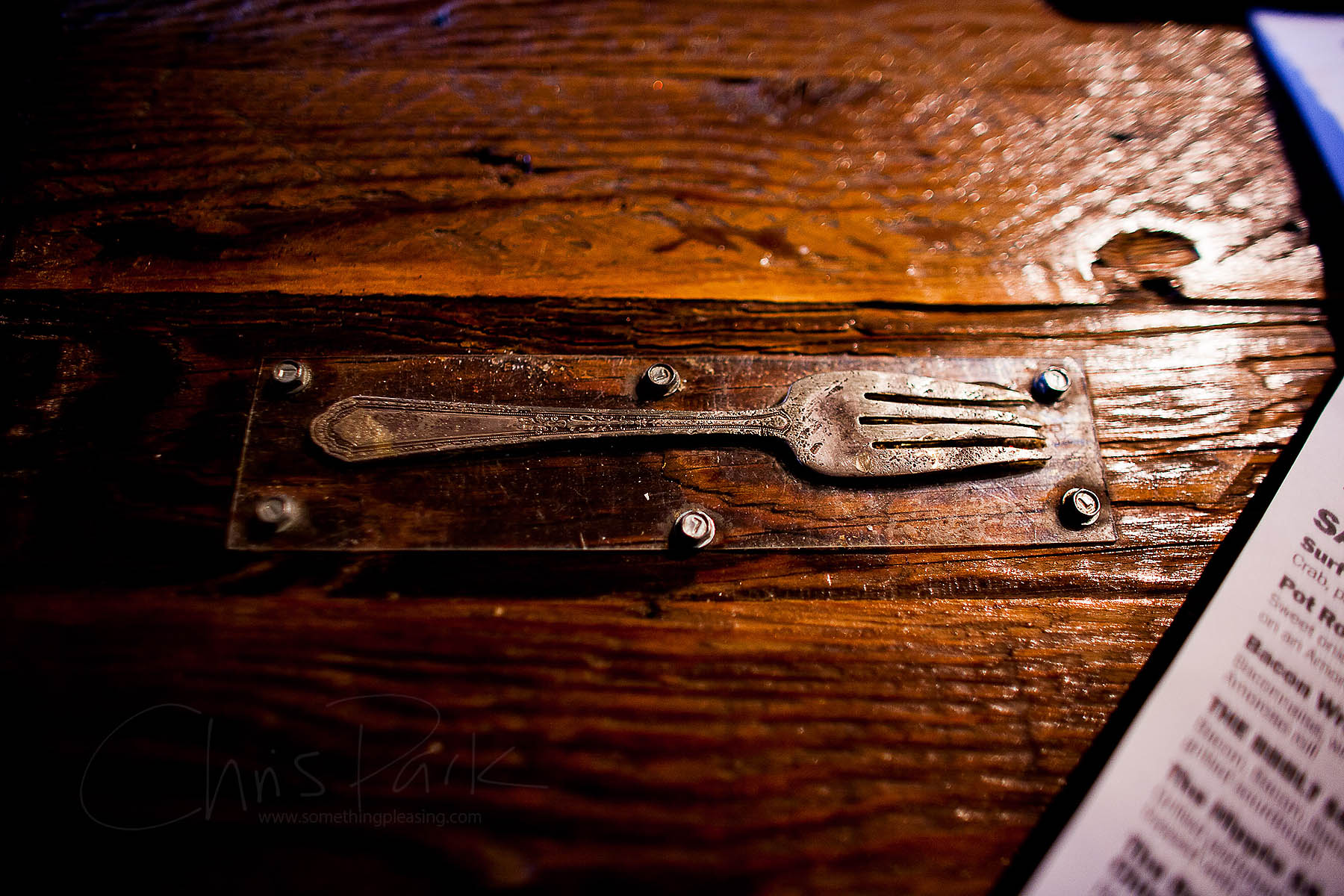 Course descriptions were of course light as the rotating menu makes it unnecessary to write detailed recommendations. But oh how refreshing! In downtown La Jolla there's a restaurant with free parking, and it turns out to be a casual foodie joint where, surprise, the prices are all around $10. As a result it's a joint I've been evangelizing about with consistently positive reports, my own group of friends from that night telling me how they've been dying to return.