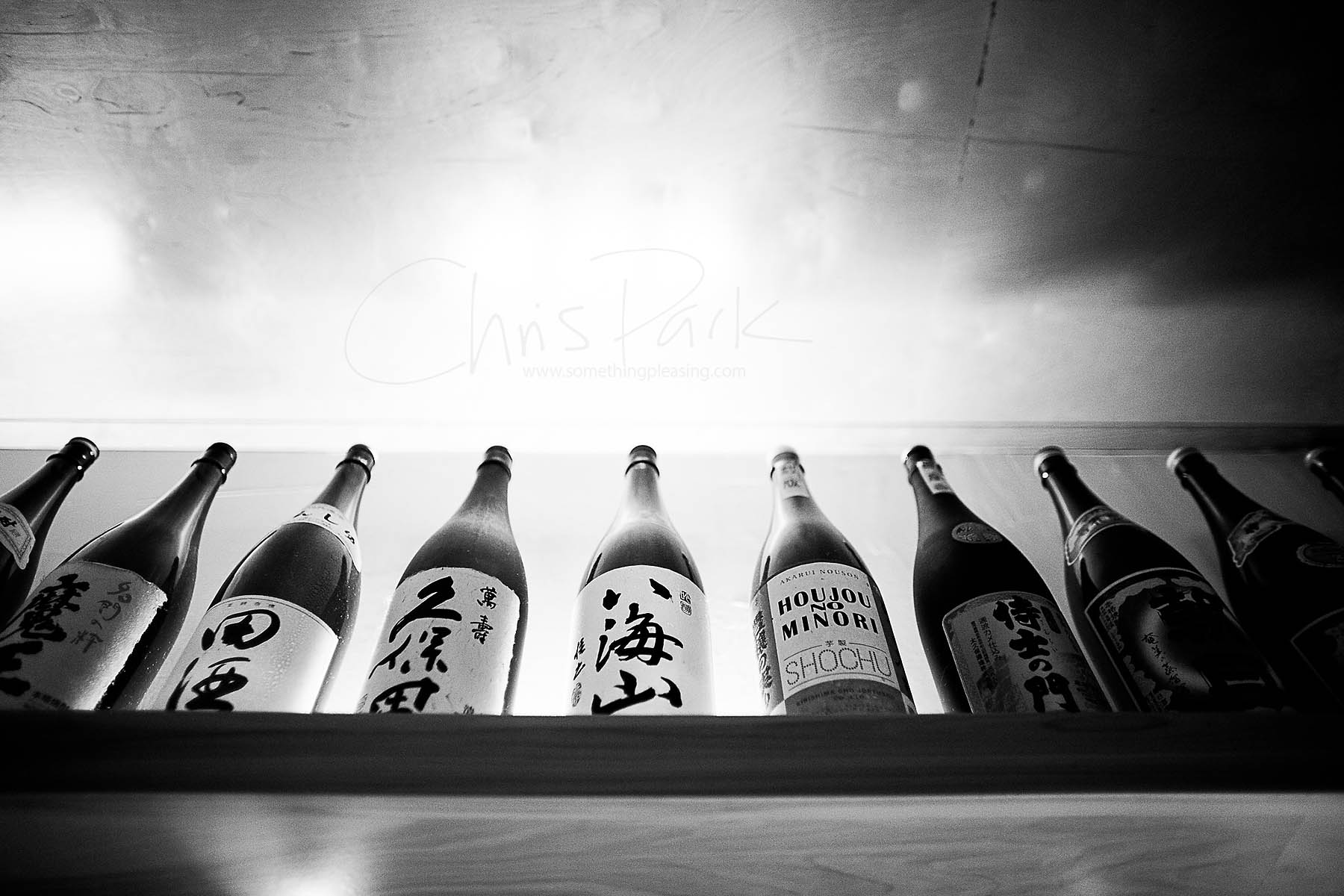 It's a small restaurant, relatively difficult to find even using navigation, with parking also downright confusing - not especially welcome for a restaurant of the price range (though there's some on the street).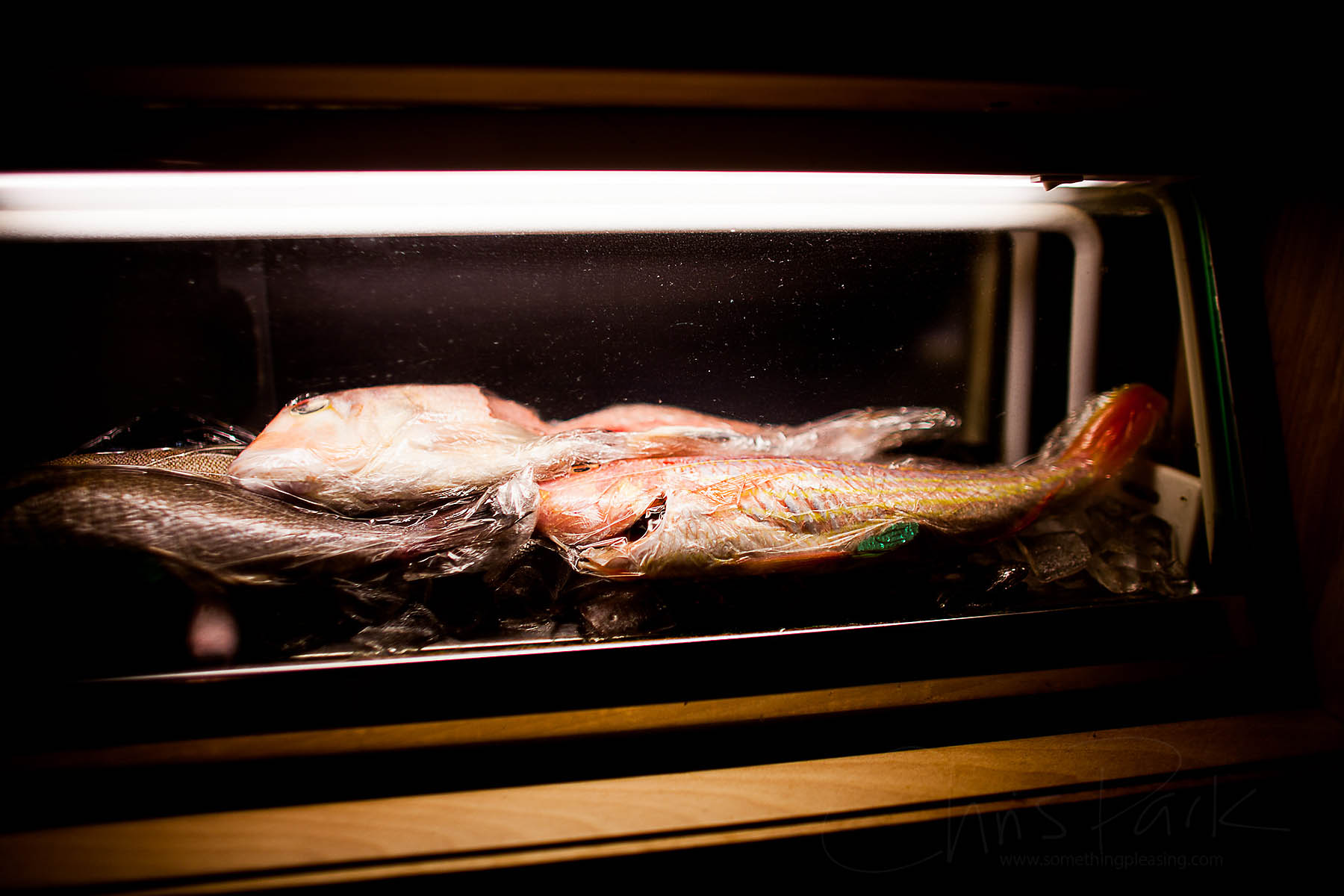 We sat at the bar meaning we lacked one of those precious grills, them being all reserved out in advance. While conversing with the waitress we learned that the seasonal menu was probably better, though out of complete honesty our conversations were confusing at best and drifting often toward misleading - sometimes we'd ask to order an item and she'd tell us it was not available; when pointed to on the menu though, she'd laugh "oh that one!" Oh, language barriers.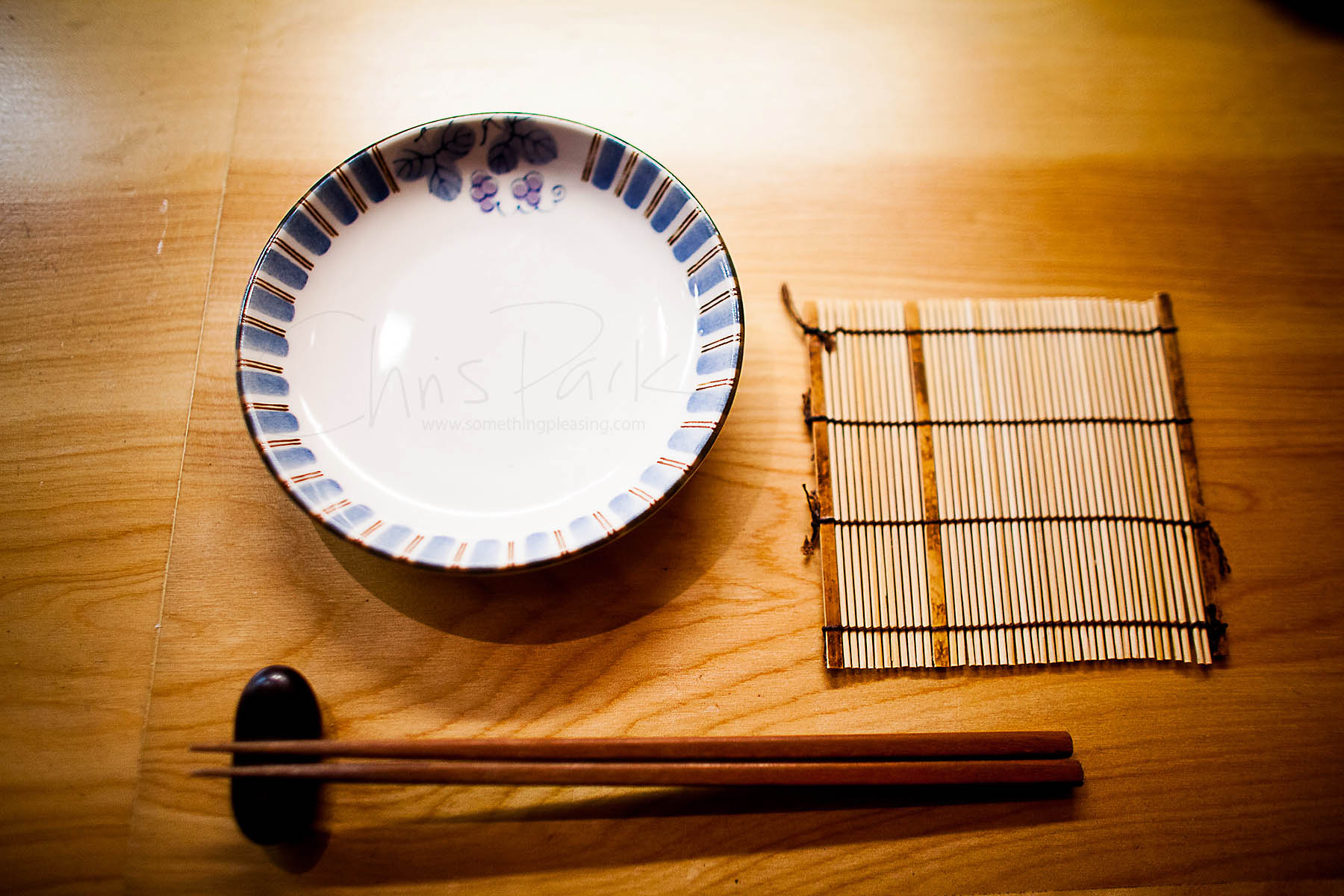 But anyhow. It's a small and cute restaurant, obviously Japanese in style, some smaller tatami rooms with grills on the floor available for reservation. Unlike most of the Korean-owned Japanese restaurants now around, it's one that emphasises cooked bits over sashimi and rolls, the majority of their menu pondering simmering or grilling.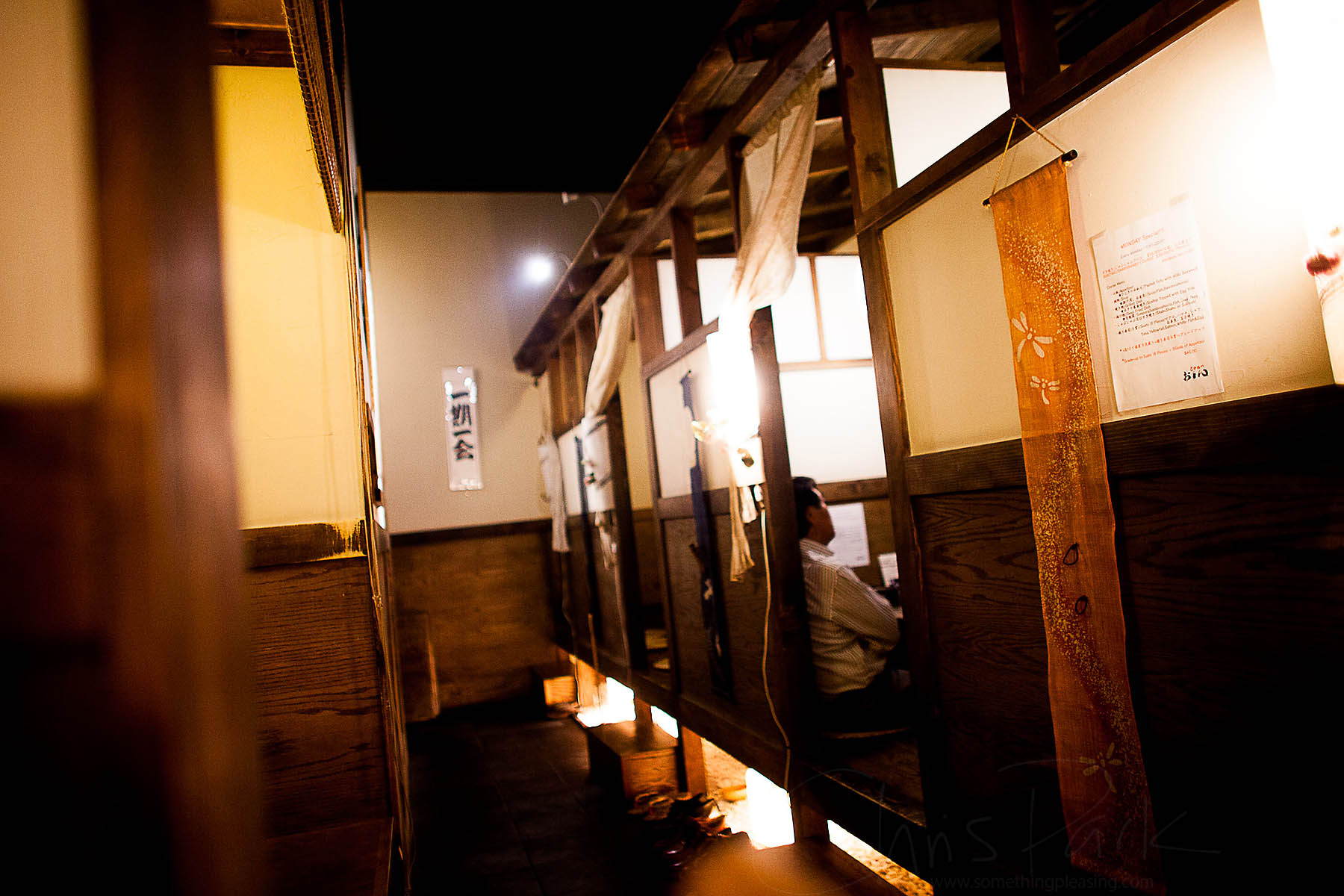 And onward.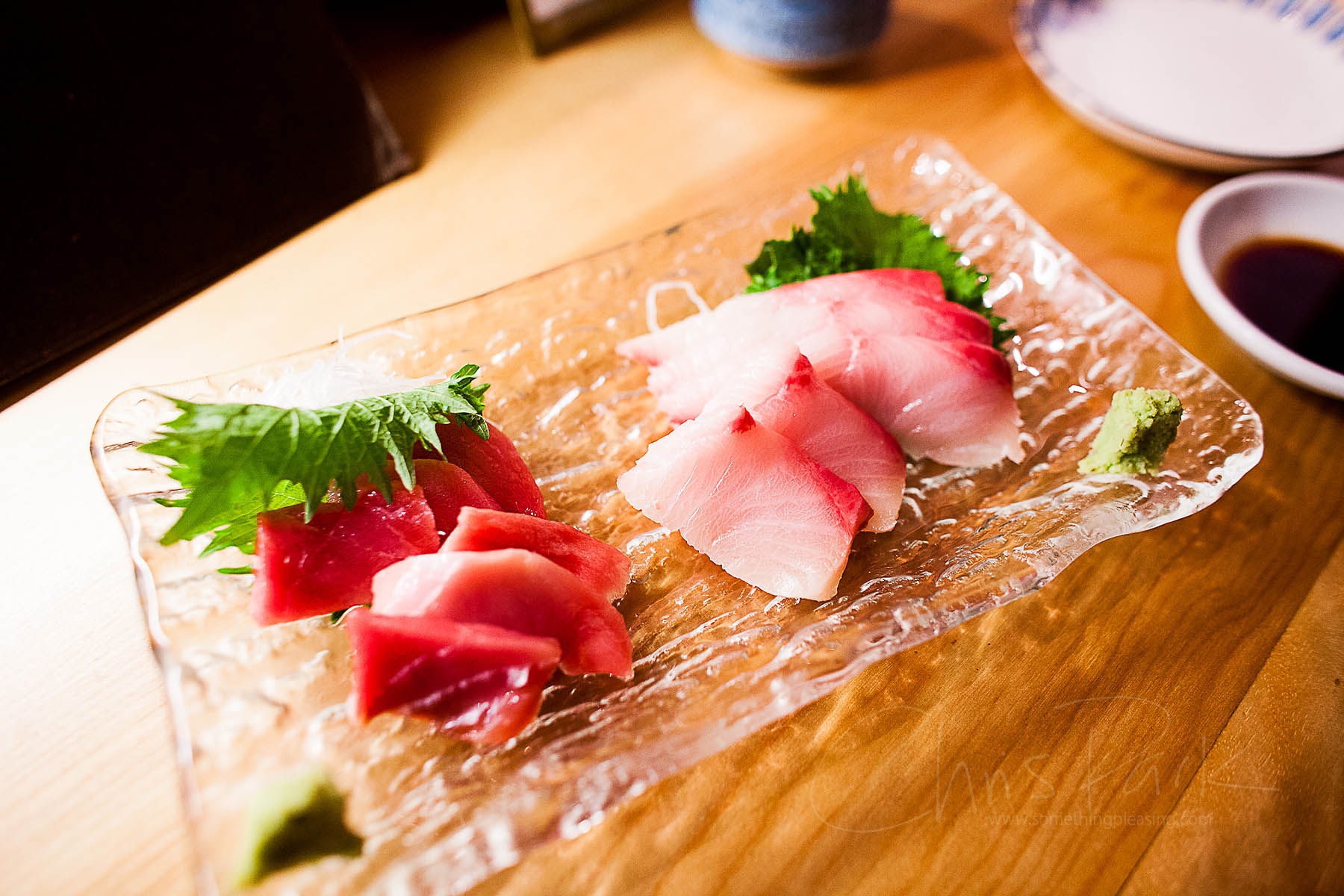 Chu-Toro and Hamachi, MP (regular)
Though you might initially desire a larger portioning, the toro here was extremely rich and creamy, meaning that their sizes were just about right as not to overload the senses. The toro was undoubtably the better cut of the two, though the hamachi was still very good.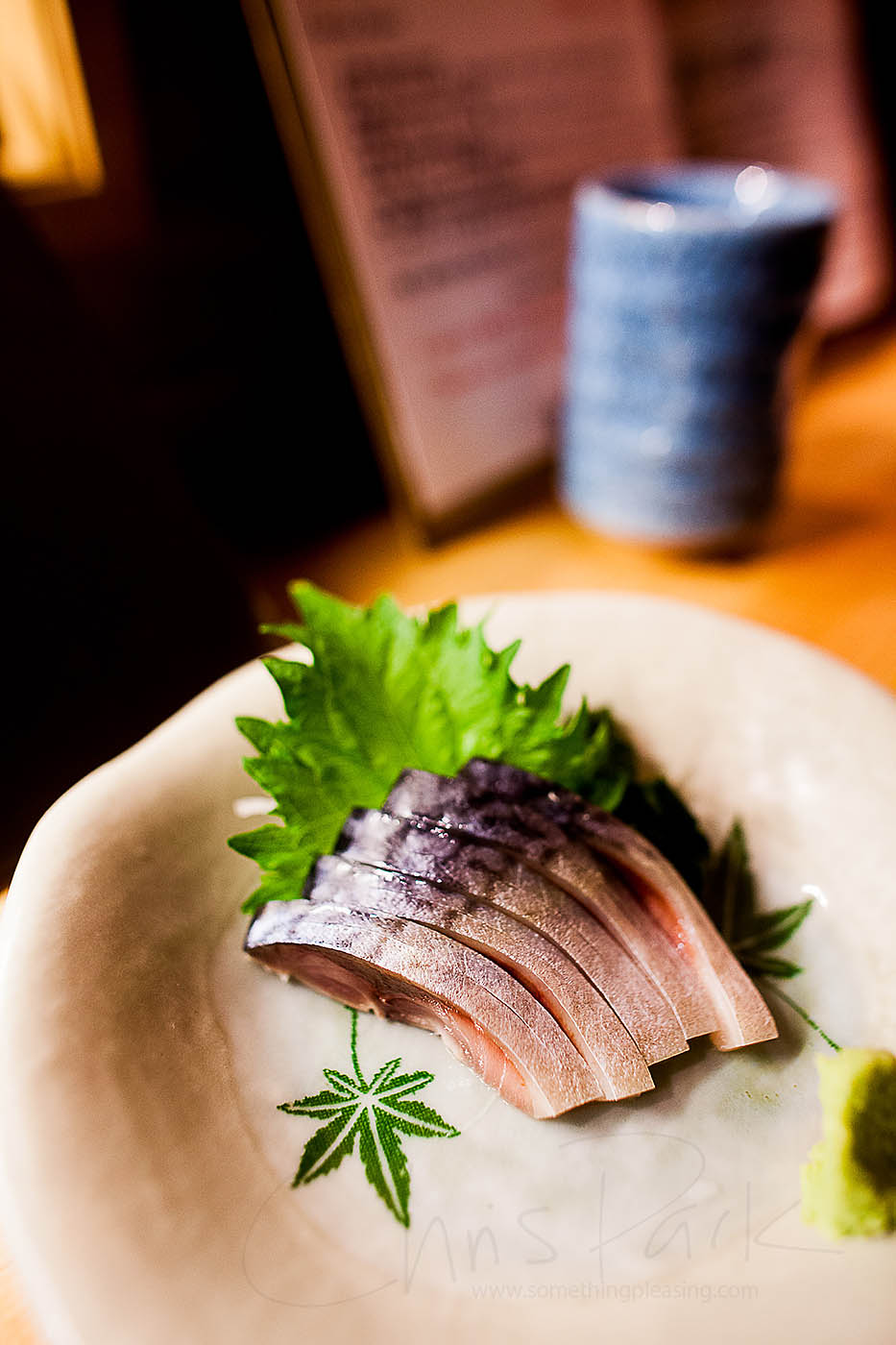 Spanish Makerel (unknown)
As my companion noted, it is the food of my people. It tastes like home in a vague way, perhaps in a more raw form, marinated and accompanied by pickled carrots. Very well conducted, it carries some definite emotional connection, to me at least - think Ratatouille.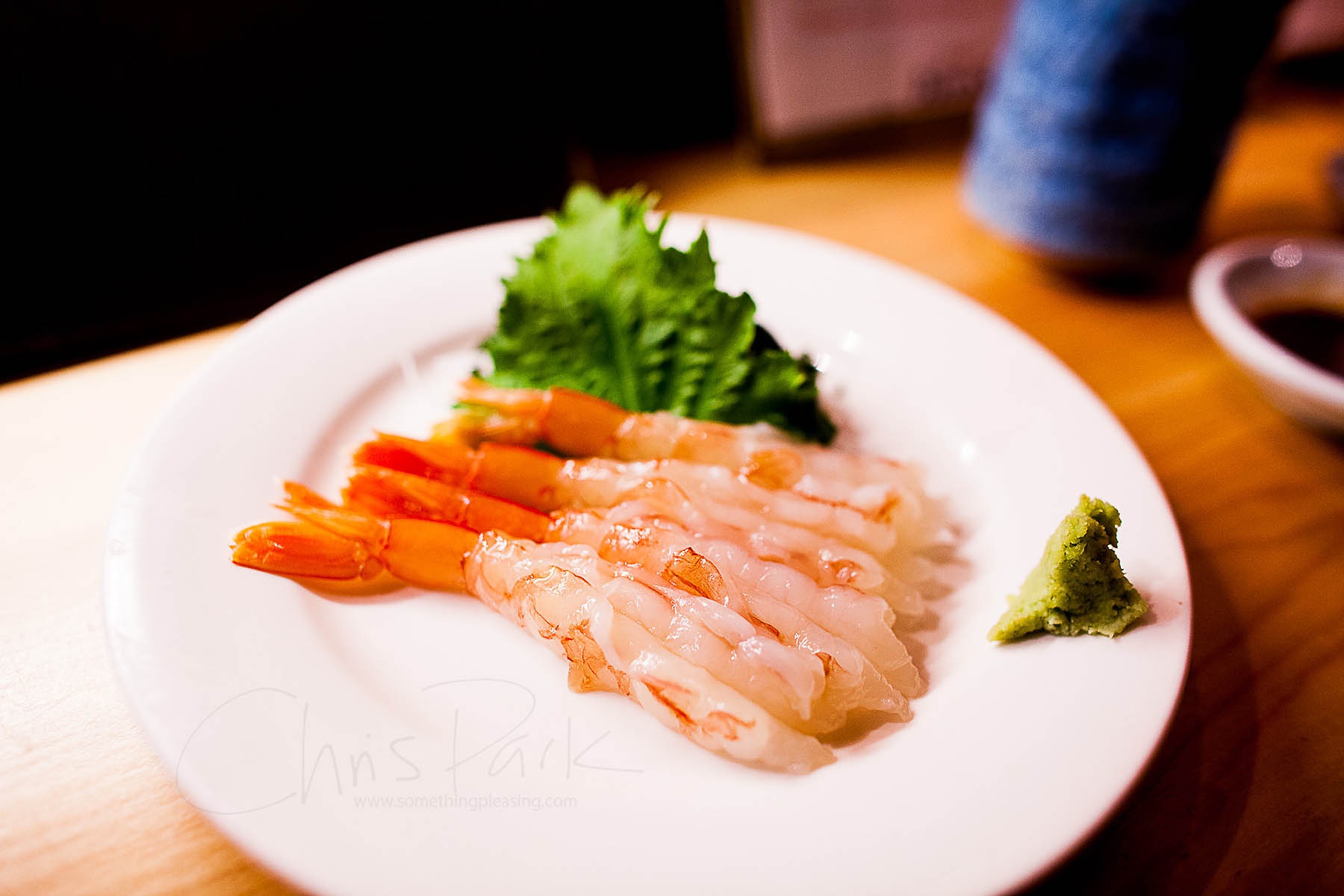 Botan Shrimp Sashimi $8.50 (seasonal)
Now this one was a surprise - it's a bigger cousin of amaebi (sweet shrimp), something in itself you need to try if you have yet not. Compared to its Alaskan cousin, it comes in a size typically 2-3 larger and notably sweeter, though its flavor not as remarkably clean. The heads came separately fried, brains removed and all.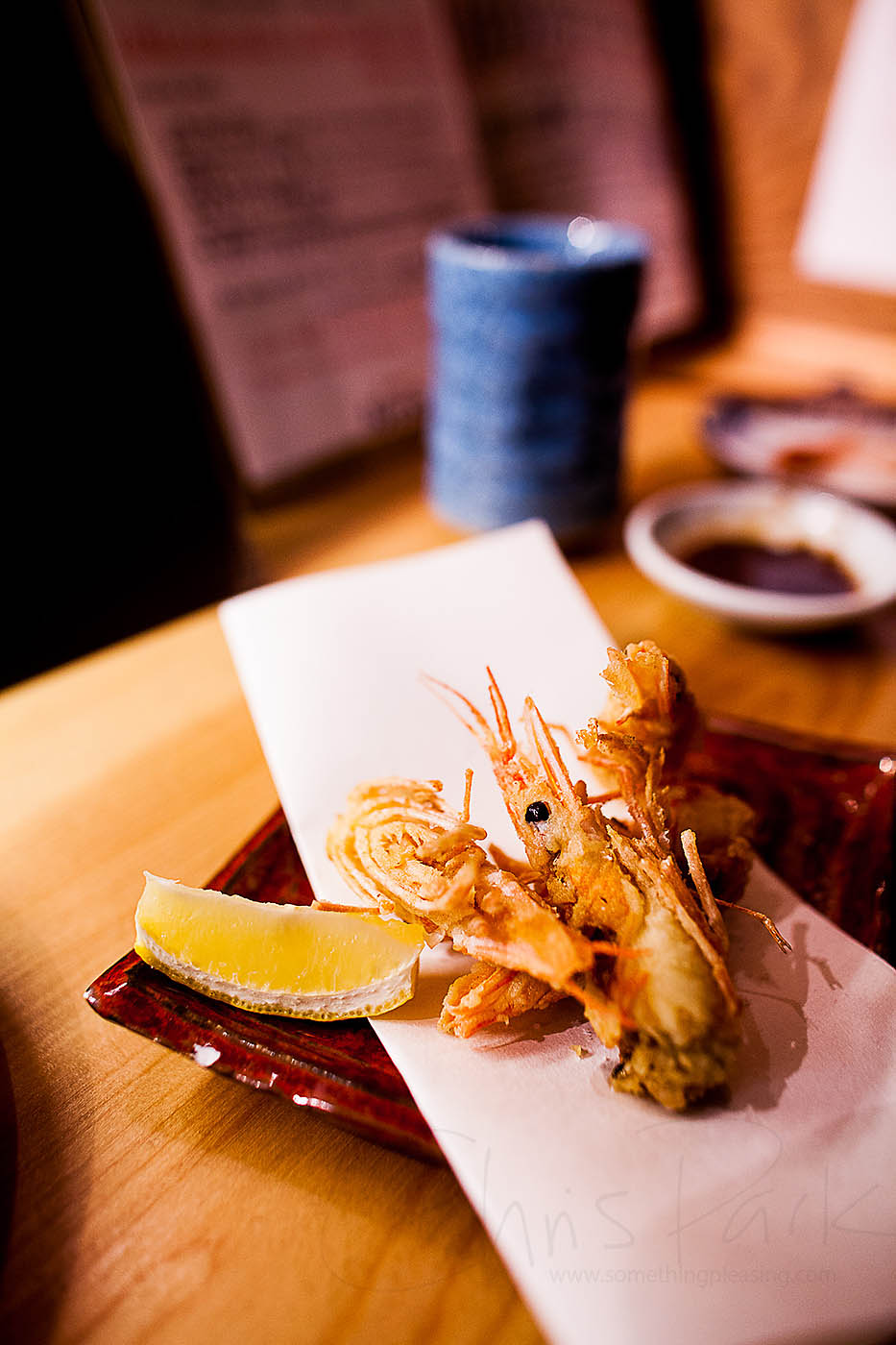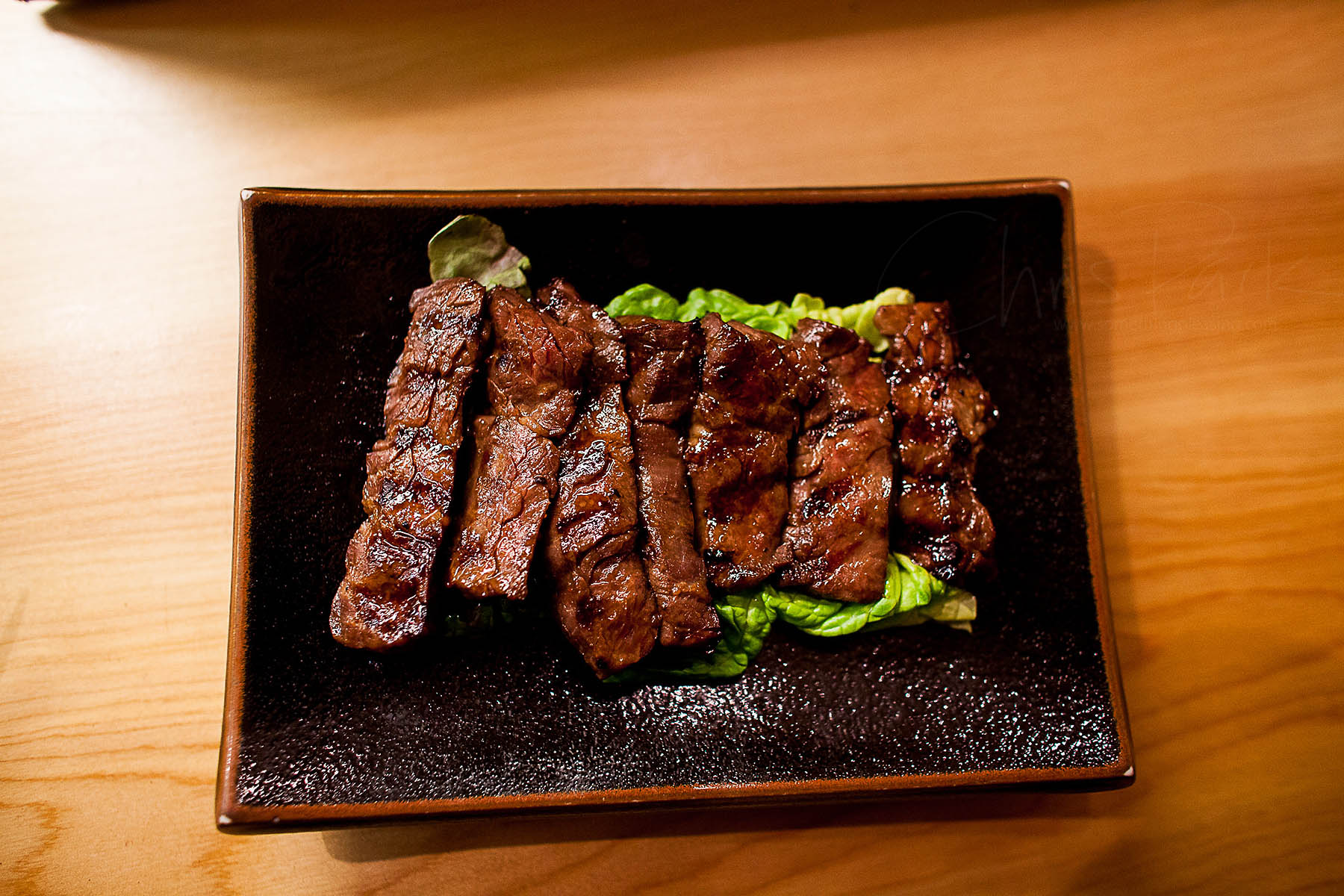 Beef Hrami (Grilled Marinated Beef Skirt) $9.00 (regular)
Tasted like meat. Tasted like it was supposed to. Not much else to say, good or bad.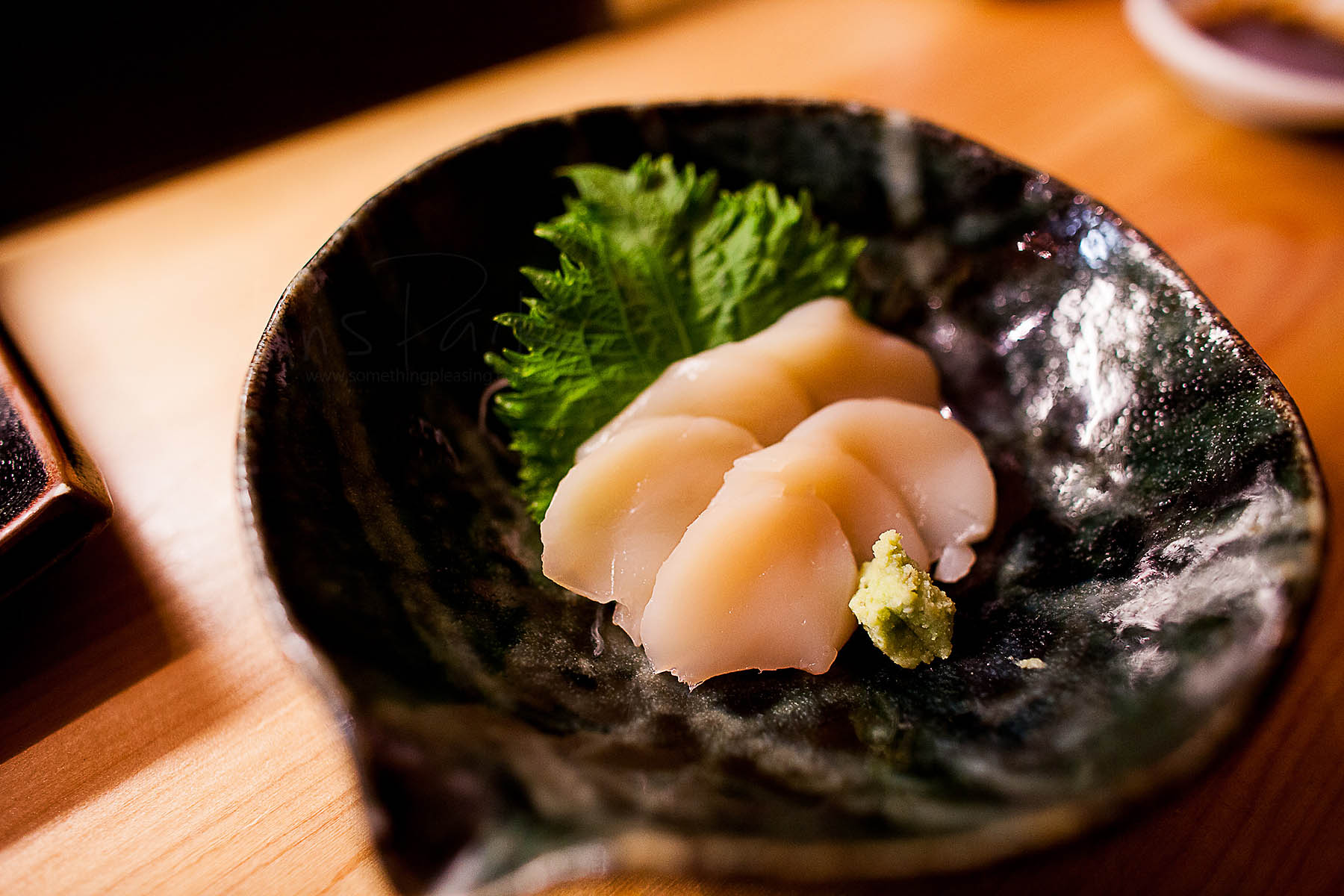 Fresh Scallop Sashimi Directly from Japan $11.50 (seasonal)
Exceptionally unusual for a scallop, we found that these were on the extremely sweet side. With that description it was obviously delicious, surprising, and fresh.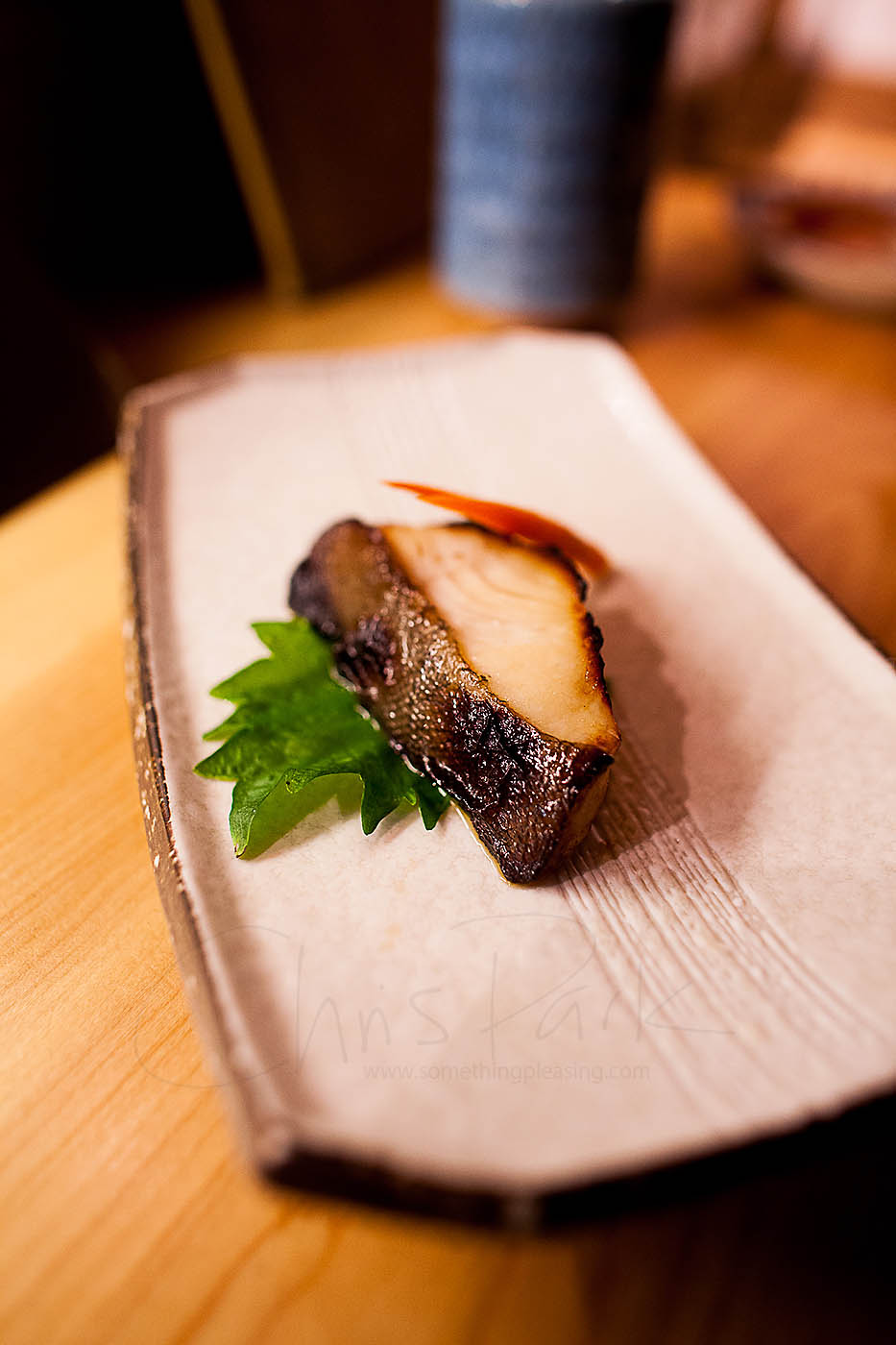 Tara no Saikyo Yaki (Grilled Marinated Black Cod with Miso Flavor) $9.50
Freaking. It's almost buttery, and perfectly cooked.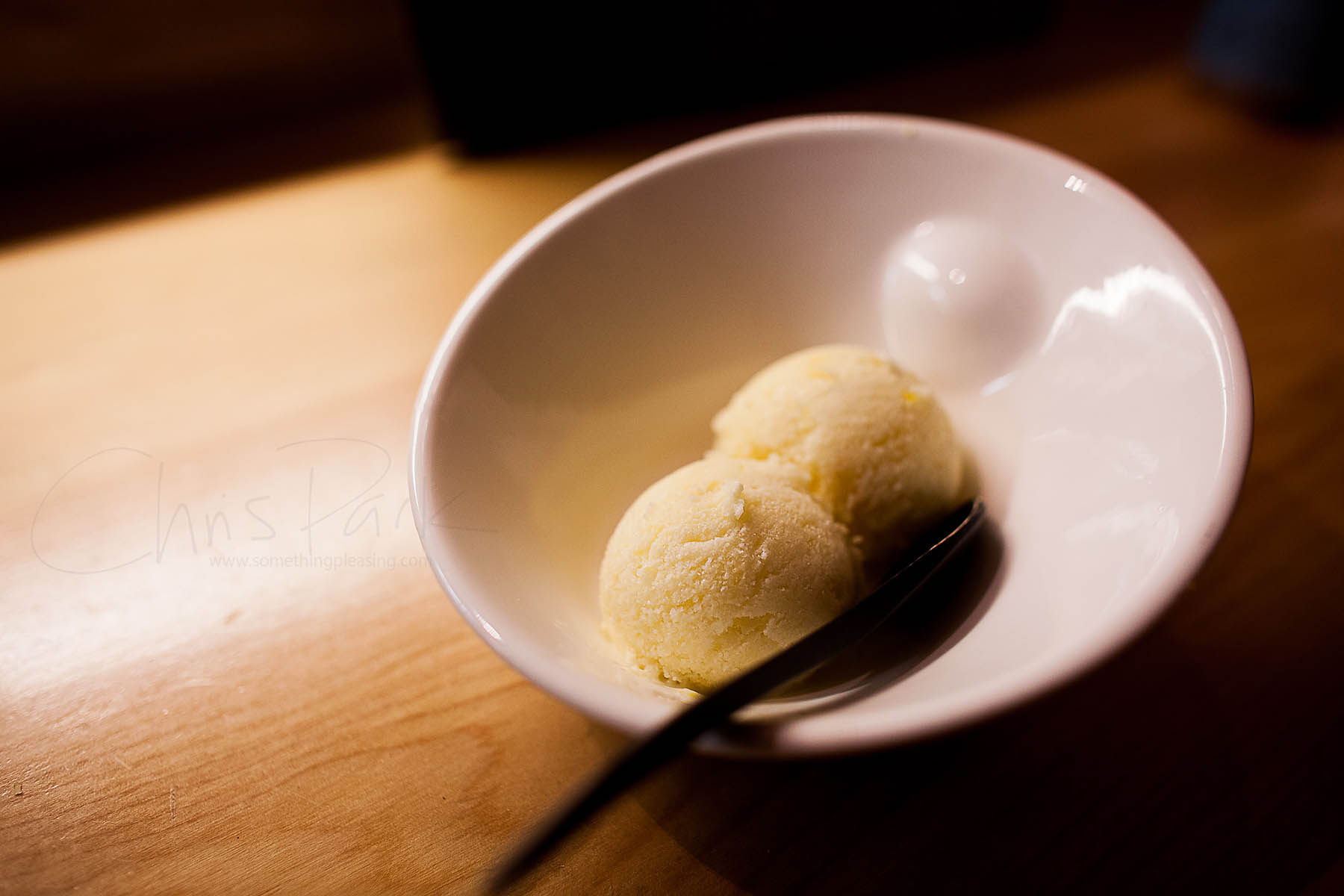 Orange [from Chino Farm] Sorbet $4.50 house made (seasonal)
It had the texture of snow, similar to an item from Class 302, though that's more akin to slices of soft ice and this moreactual snow, just somehow (it's probably magic). There are pieces of orange flavor making it the light hearted dessert butperhaps a little too so, still quite refreshing indeed.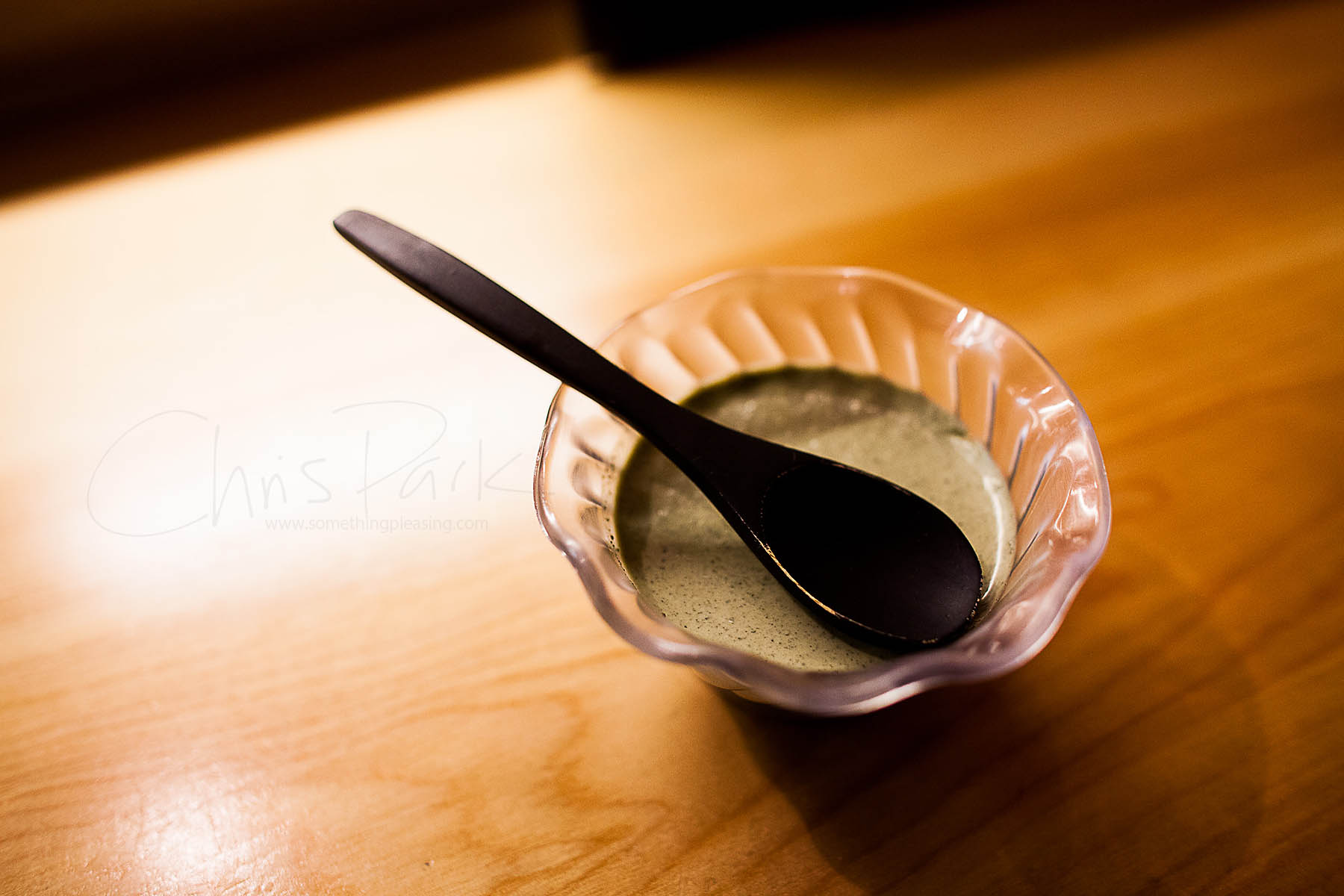 Pannacotta [Green Tea] $4.50 (seasonal)
There's a notable and strong green tea taste - something I'm heavily biased again. But the texture is like most skillfully made pannacottas, different around the sides and in middle.
Just to note, the prices are for one portioning while the pictures sometimes contain two. Also, the seaweed used in the presentation was purely for decoration in all the dishes.
Robata-ya Oton was an appreciated restaurant, different from its competition in that rather than being just another sushi roll vendor with some 'in-the-know' patrons ordering omakase, it's a restaurant about actual cooking skill, and one possibly as authentic as San Diego just might have. And, well, I'm glad.