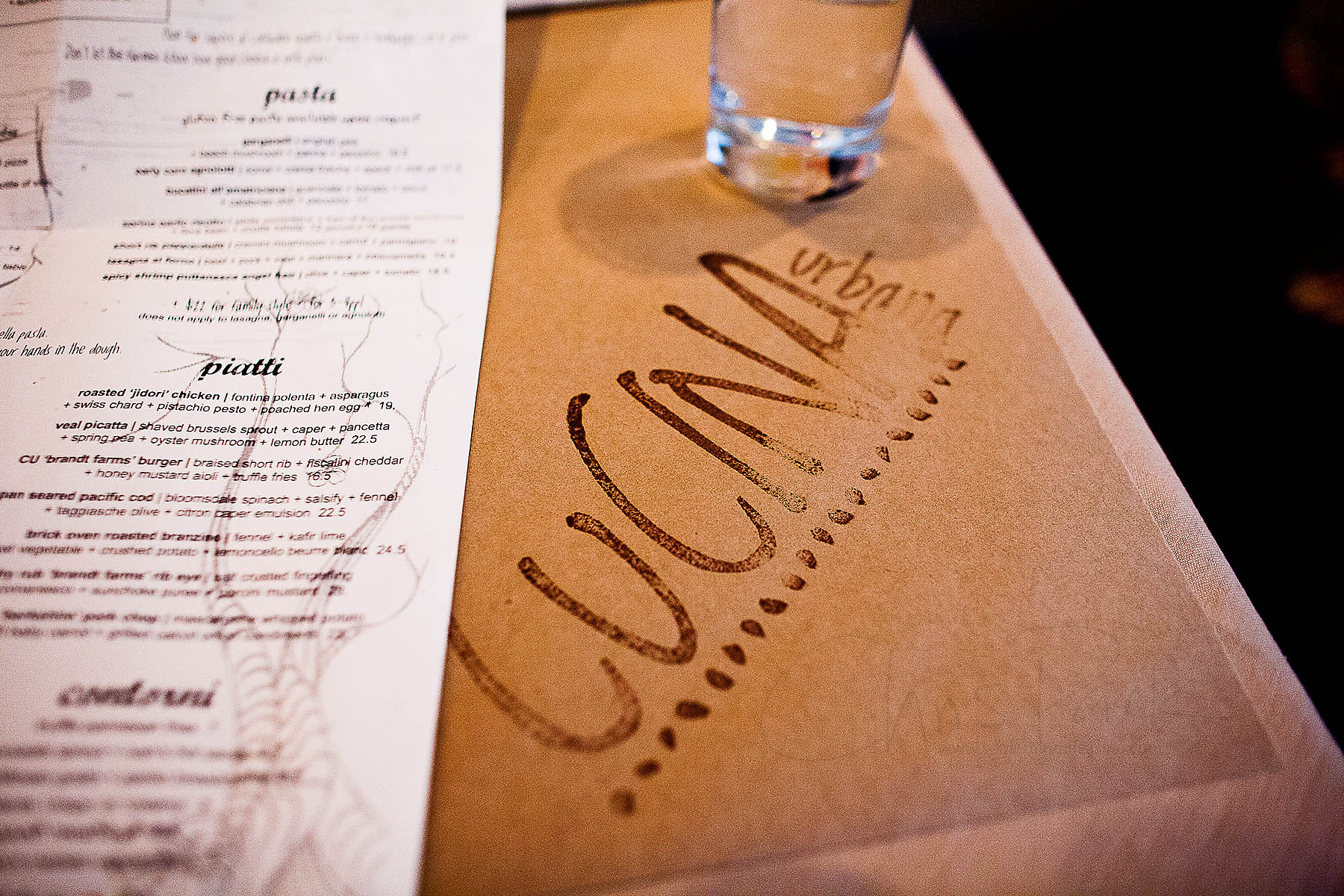 Cucina Urbana's a restaurant with a rather fantastic happy hour. Mondays and Thursdays are the days of note for me.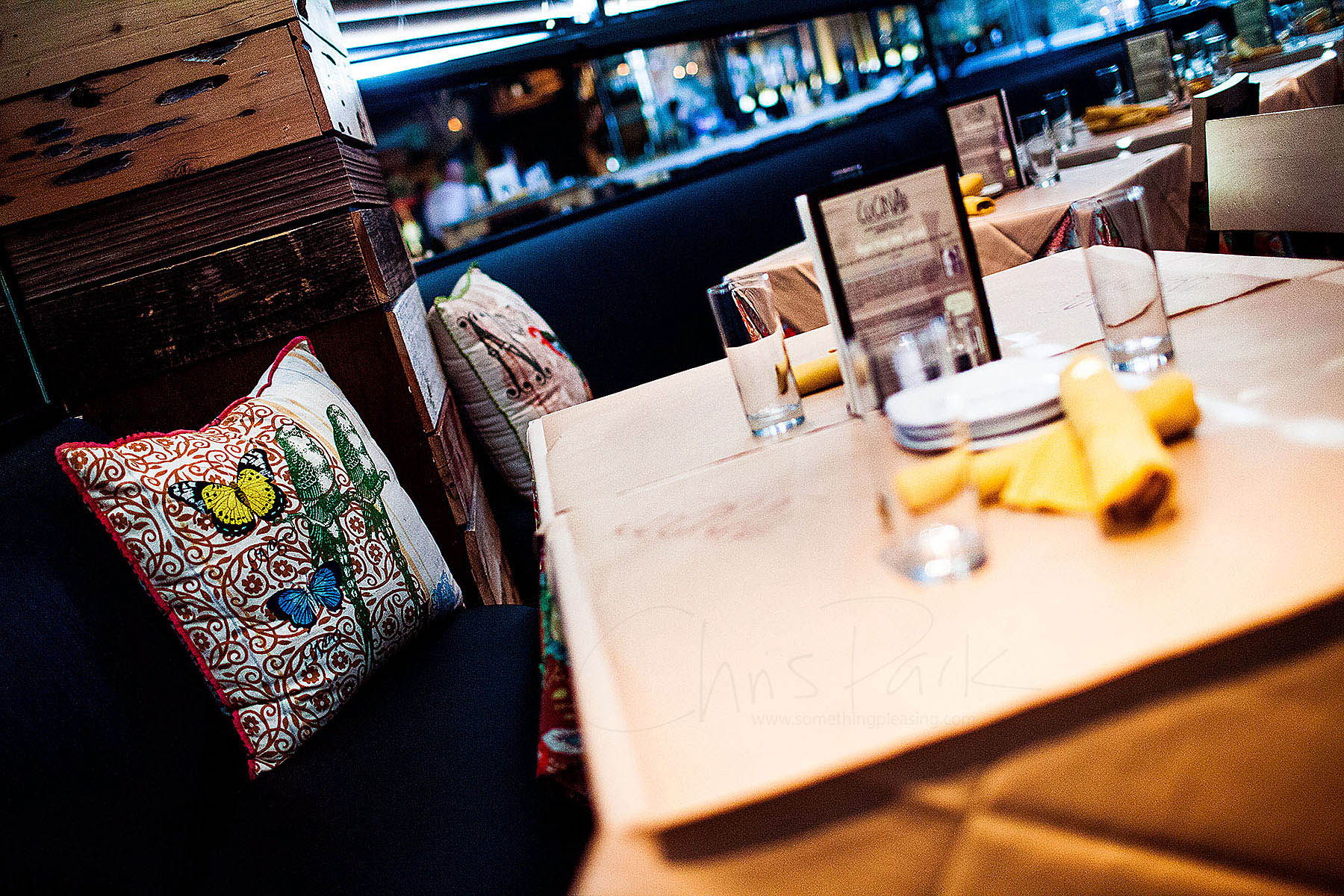 It's got a cool interior upscale hipster vibe, almost like you're dining in an Anthropologie store.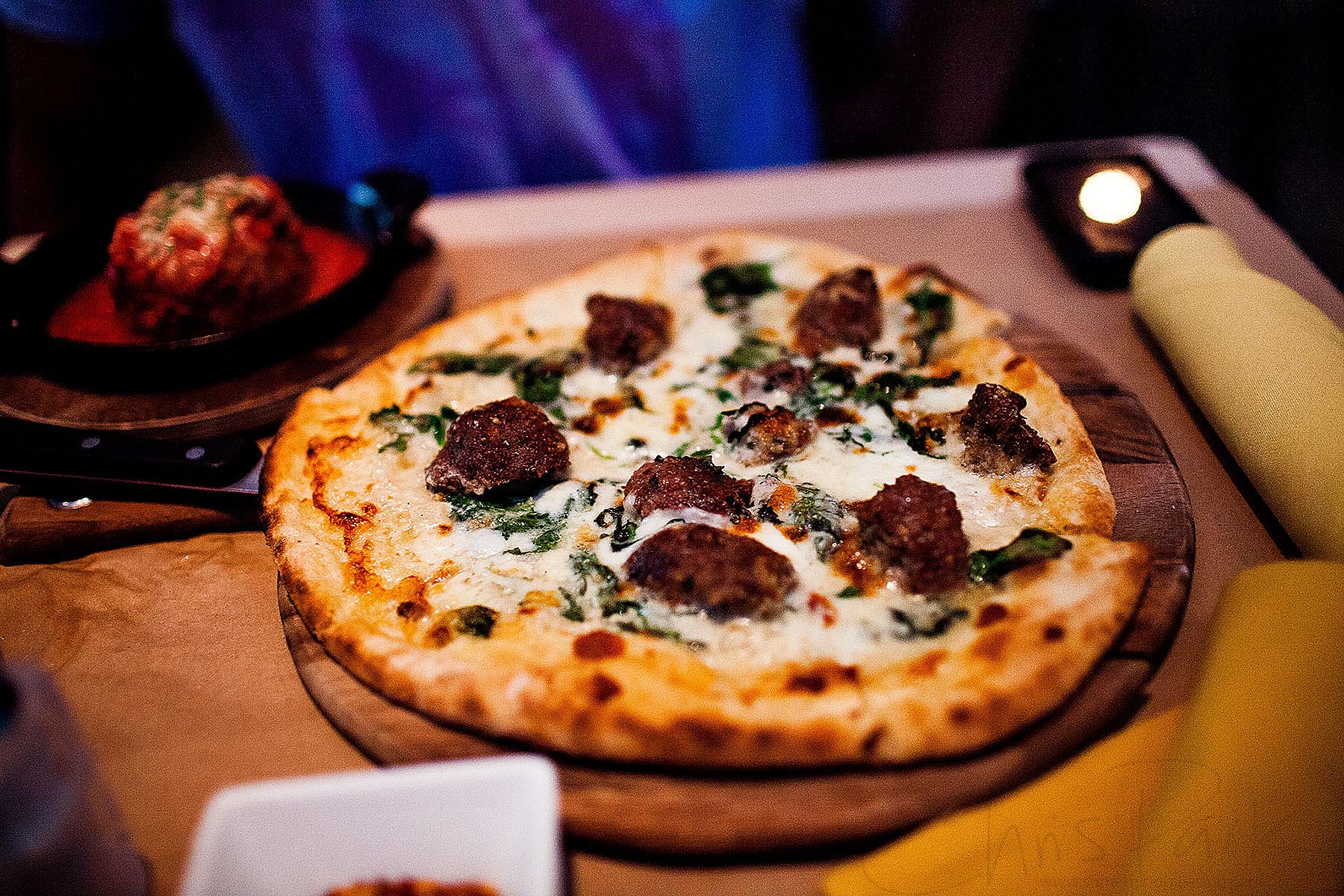 meatball + mozzarella di bufala | spinach + fontina + parmigiano 15.
A decent and flavorful pizza with a healthy portioning of ingredients, it tastes like its described and is rich.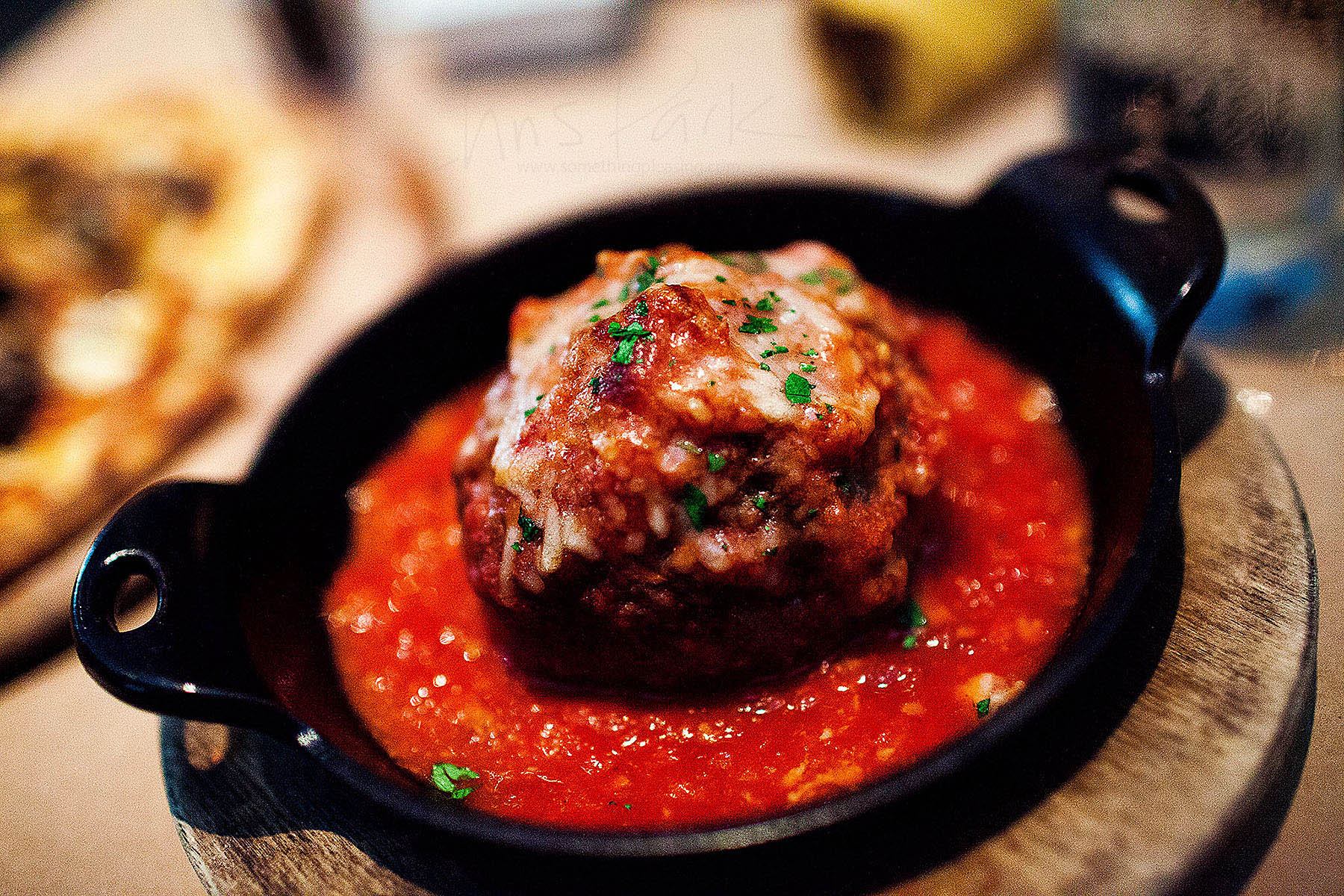 It's a giant meatball composed of the standard three ingredients. And it's giant - tasty, but a rather large portion.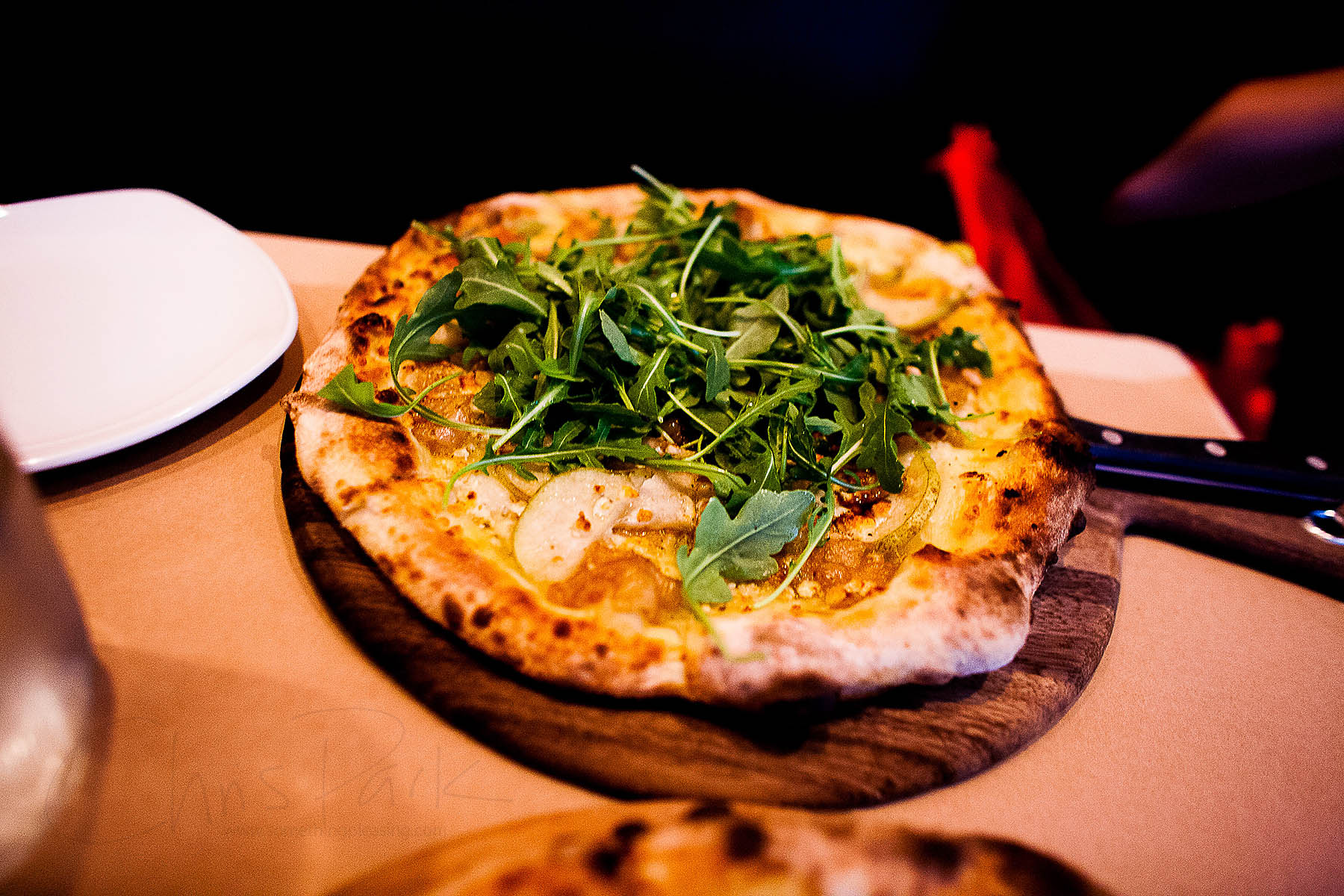 pear + gorgonzola | caramelized onion + candied pecan
+ arugula + aged balsamic * 14.5
To me, this was the weakest pizza in the batch, and a frank dissapointment considering the ingredients. It just didn't really taste like much, and not nearly the sweet it should have been.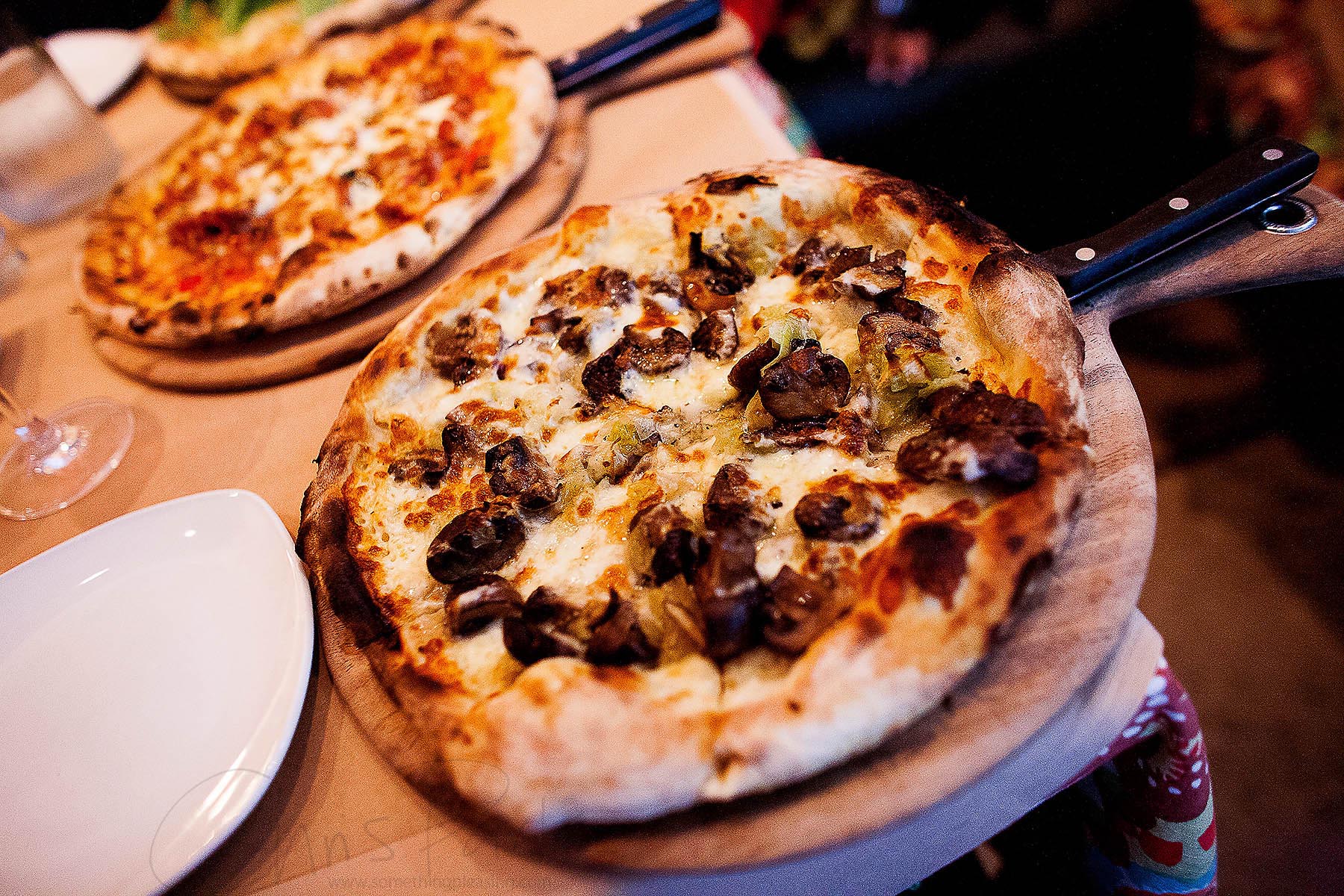 foraged mushroom | taleggio + braised leek + truffle oil 14.5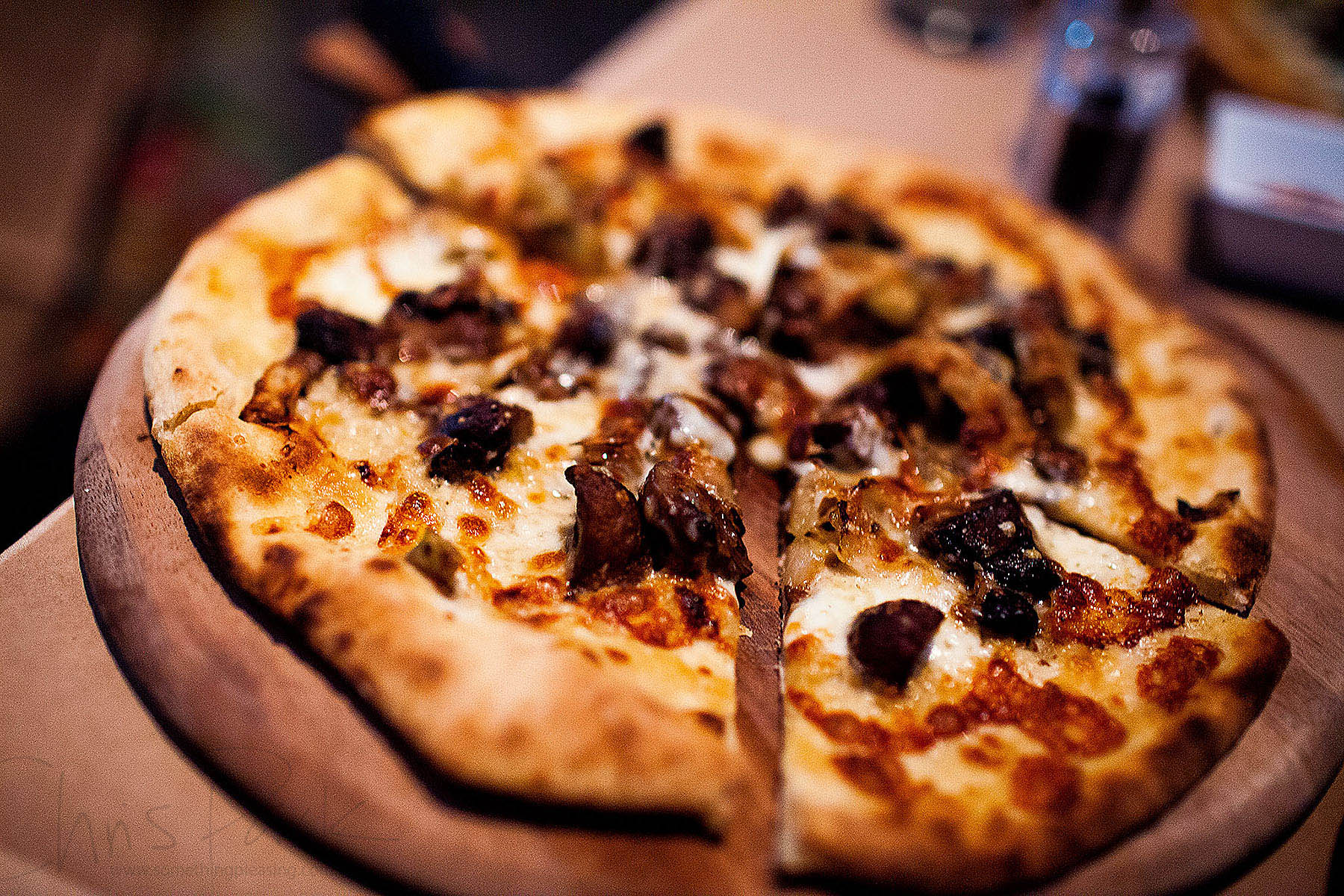 This one tasted a lot like truffle oil, something I love about as equally as mushrooms. Obviously then I loved the pizza, which might only be bettered by the presence of baby spinach.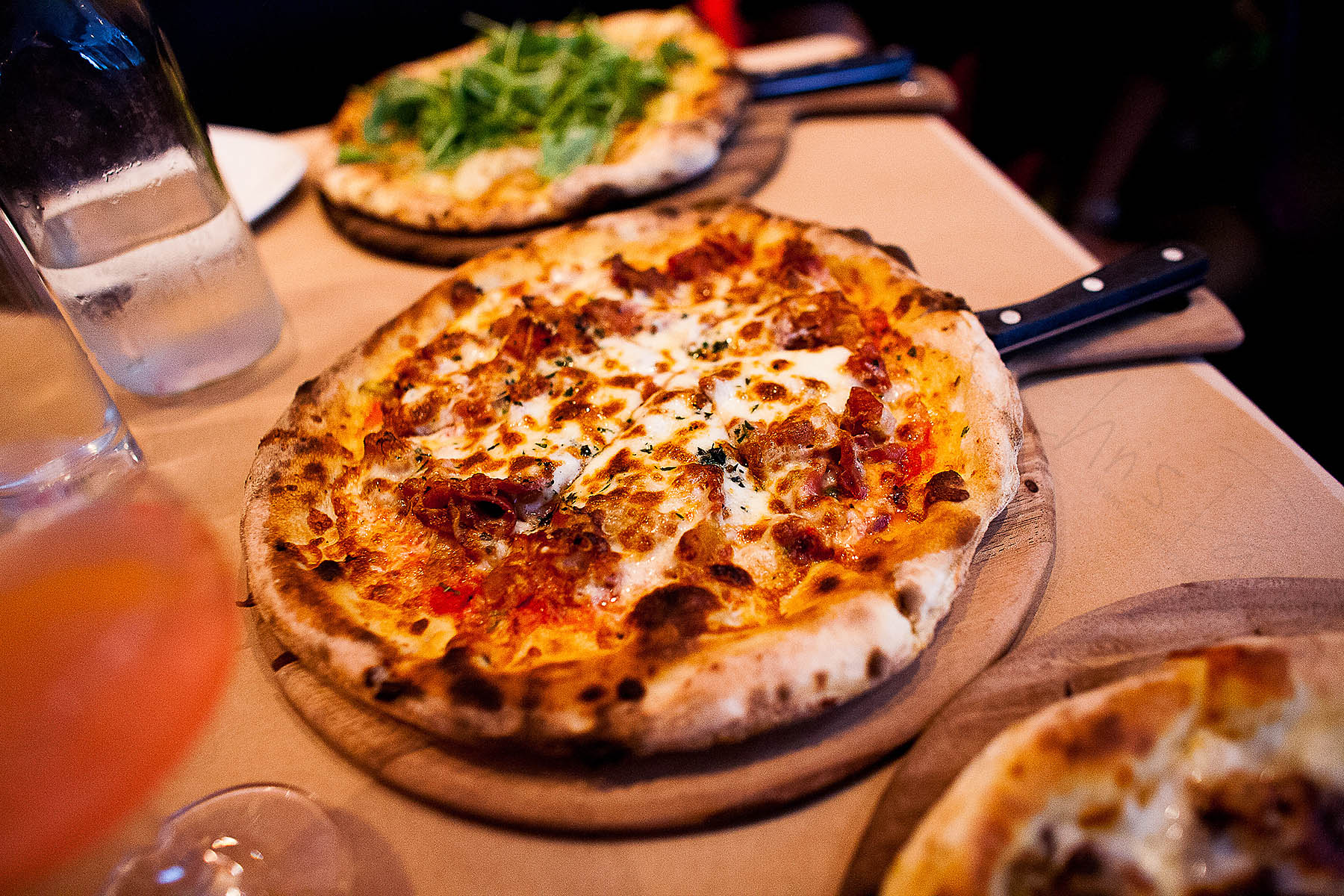 smoked prosciutto + pineapple | serrano chile + tarragon + mozz 14.5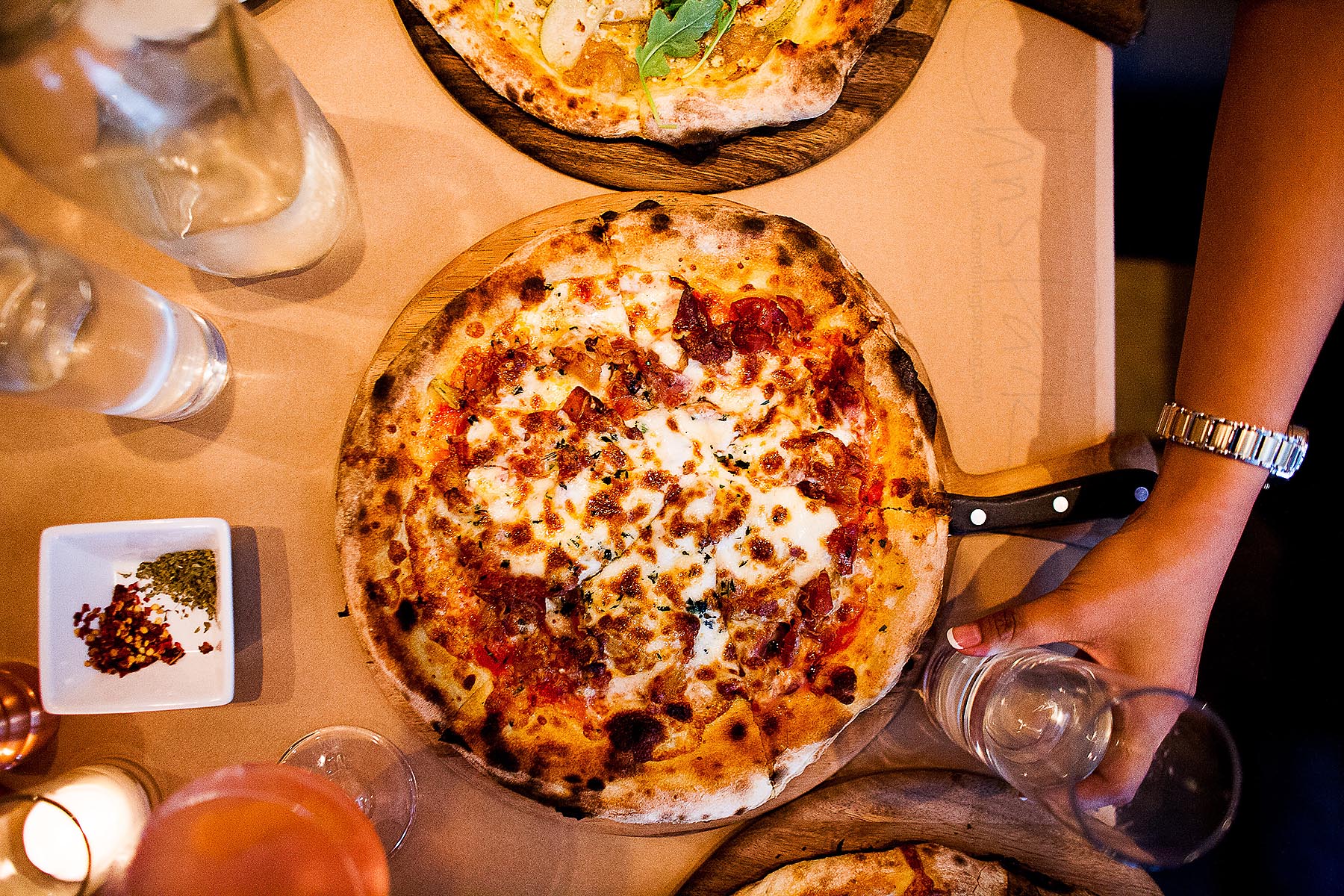 Normally I dislike pineapple because of its biting sensation on the tongue like hot little knives, though in this case I think that might have actually helped. The pineapple probably lost that potency either in cooking or due to age or preparation, and thus didn't have the citrus counterbalance I'd have liked. Nonetheless it's a likable pizza, solid in flavor with an always delicious smoked prosciutto, imitating Speck ham in cut. As a pizza it makes a good addition to the table, but clearly is not the star.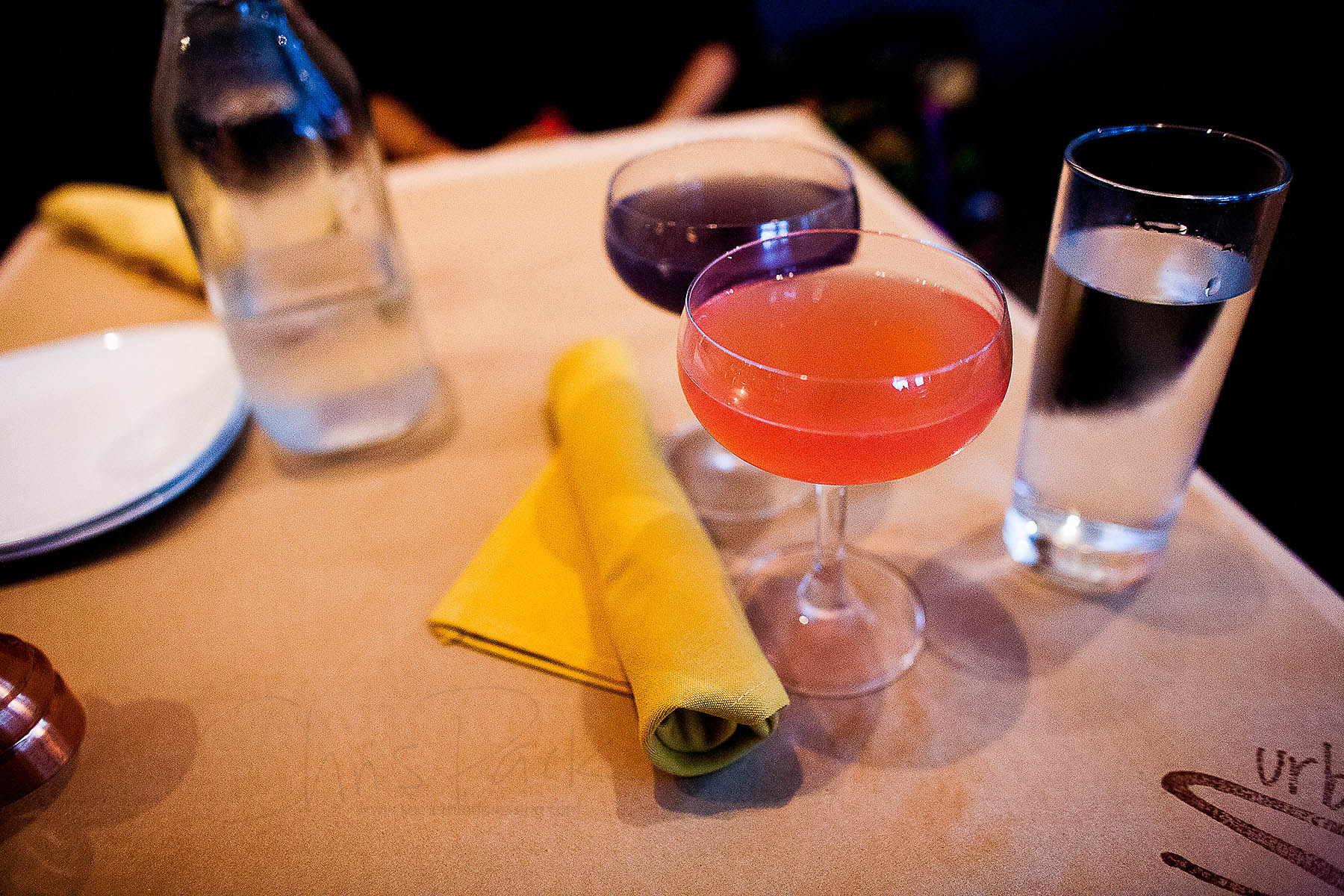 aviation | gin + luxardo maraschino liqueur
+ creme de violette + lemon juice 11.
It came out a darker purple that apparently is intentioned, meaning that the cough medicine-like quality it exudes was also unintentional and results from its too-high portioning of creme de violette. The manager offered an exchange or a replacement drink, and we opted to instead try something else.
pomegranate reviver | gin + pomegranate
+ cointreau + cocchi americano + orange peel 11.
My first drink, and it came out pink (...wonderful). I liked the ingredients listed each on its own, extra props for using Cocchi Americano, but together they don't exactly combine to make a stellar drink. Also pomegranate, like all fruit juices, should come straight from a fruit rather than a bottle.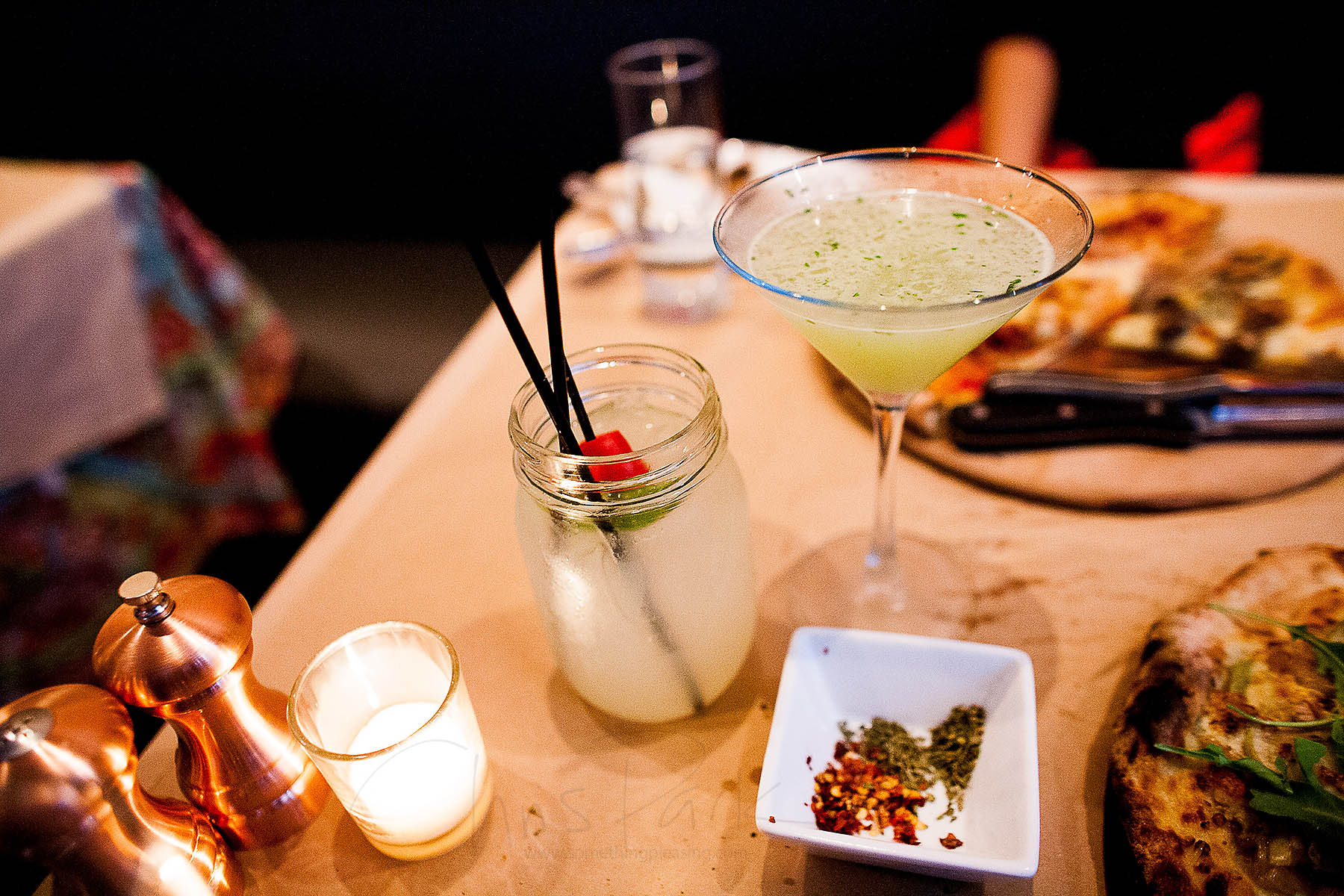 tequila 'mule' | jalapeno infused tequila
+ lime juice + ginger beer 11.
This drink got ordered twice. It's a tequila mule with a bit of a spice kick, something I'm oddly not sure if I'm a fan of, but my companion clearly enjoyed.
rhubarb basil gimlet | gin + rhubarb bitters
+ basil + lime 10.
Another good drink that got two orders, it tastes like it sounds, which in this case is a good thing. The ingredients came together logically and pleasantly.
cucumber blossom | vodka + st germain
+ simple syrup + lime juice + muddled cucumber 10.
It's a simple one. I'm not a fan of cucumber in general, though she liked it enough.

---

I think its clear enough that time and time again I've enjoyed the happy hour here. And the prices, even more enjoyably, are quite friendly during that time. I highly recommend it.