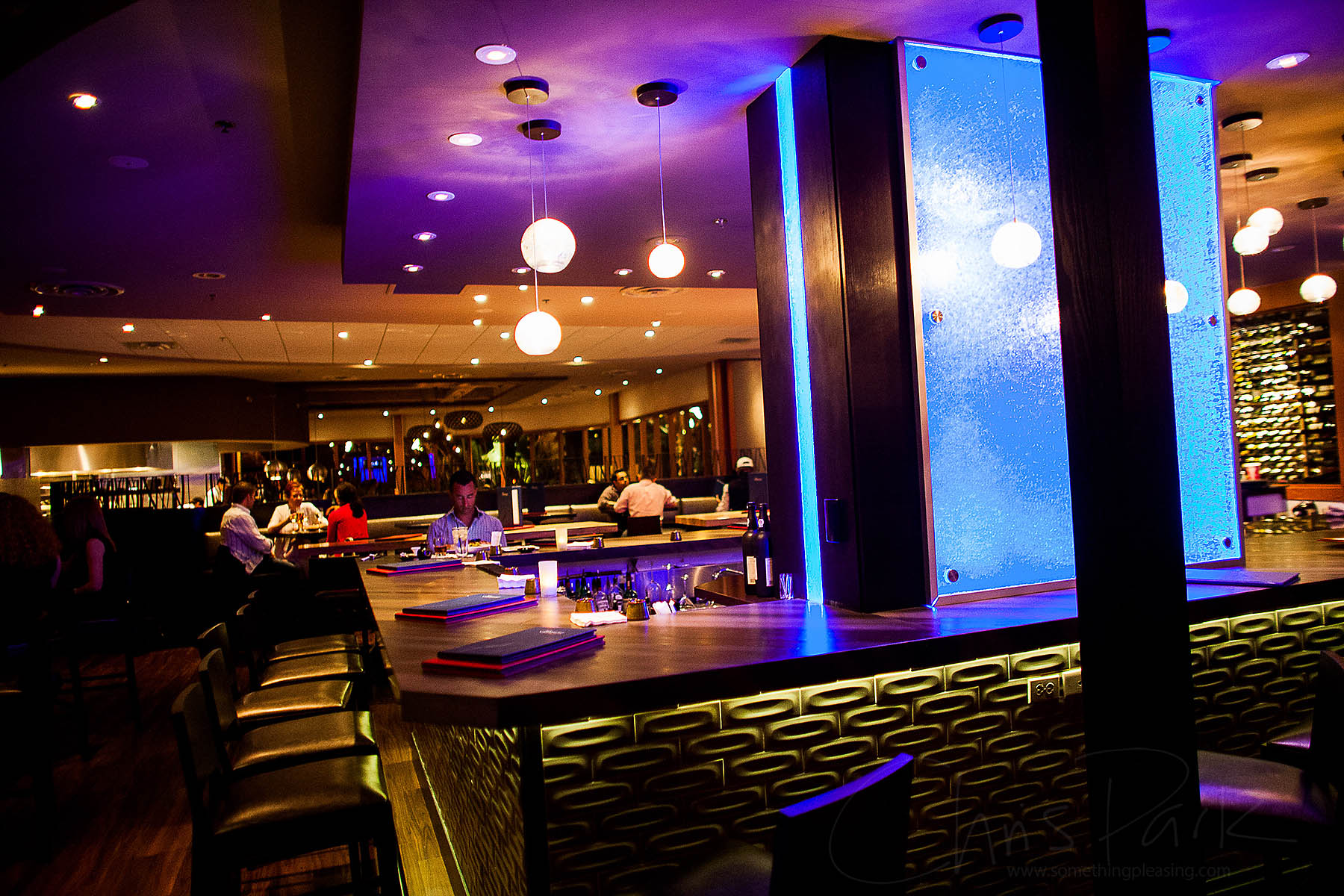 The newly remodeled Roy Yamaguchi's dining room
My previous visit to Roy's left me largely unimpressed with their Happy Hour appetizers (and behaviors including a bartender reshaking a drink for a customer who had already consumed half of it, only to immediately use that same shaker for someone else, without cleaning) - I'd pretty much resolved not to return. Considering how Roy's felt the need to rebrand itself into Roy Yamaguchi's, I'd say my feelings may have been rather commonplace.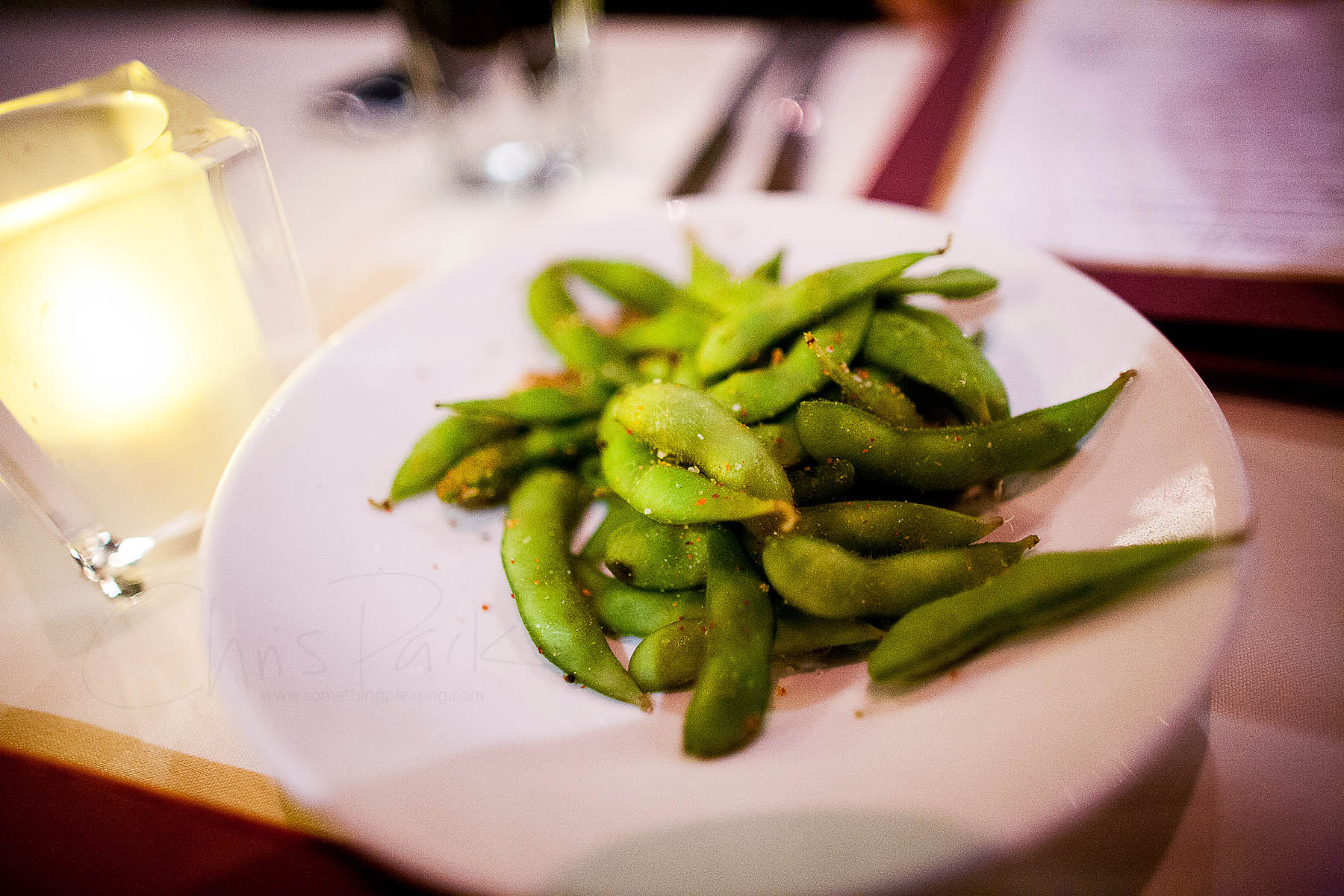 It was only at a San Diego event did I get insight into their shaken up menu - the most amazing scallops were provided straight off the grill, perhaps the secret to its deliciousness. The all important question was then: is Roy's truly as new and improved as their rebranding, or is it all just a marketing gimmick?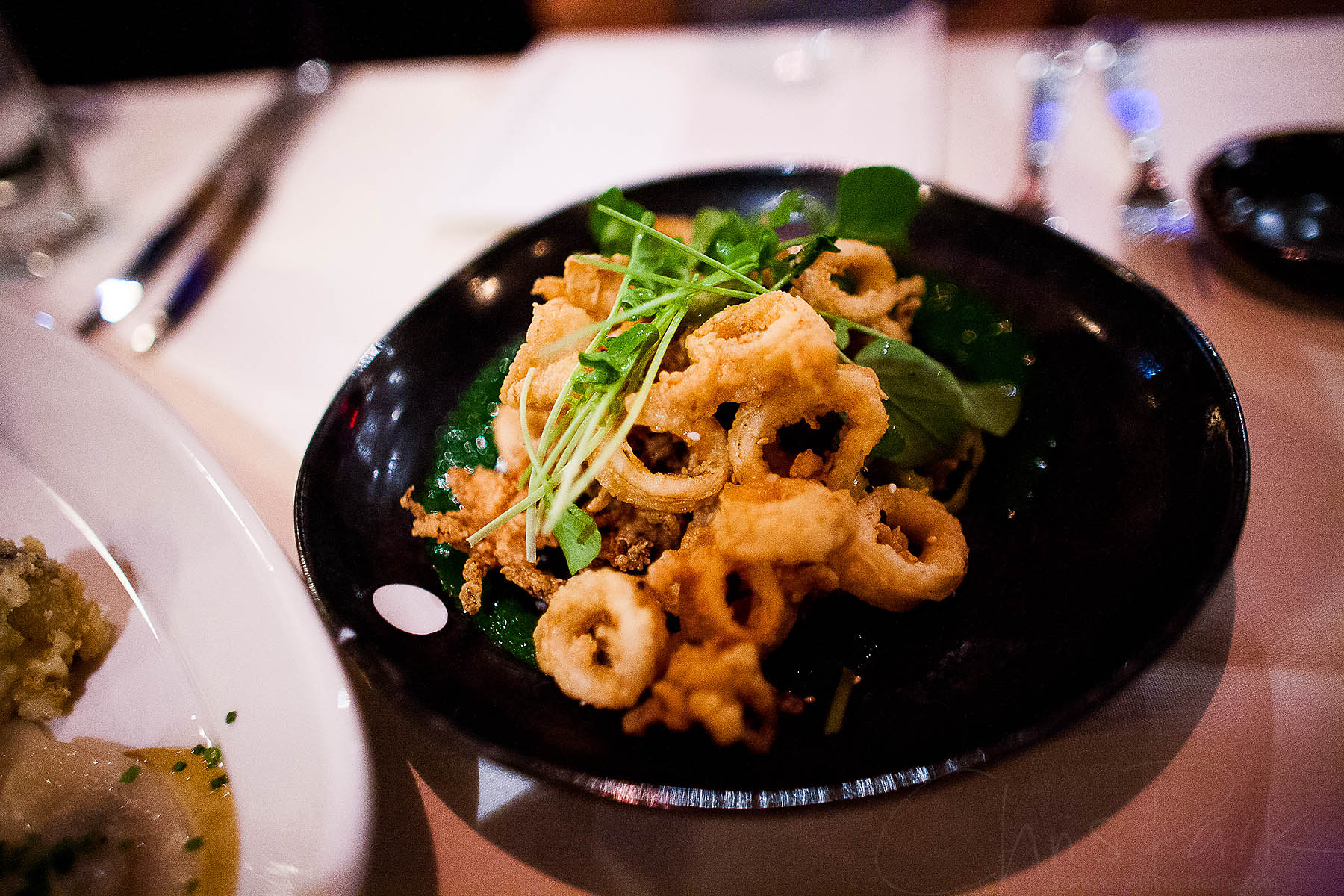 Toasted Garlic Calamari
Watercress, toasted sesame seeds, scallion Purée 11.95
I'd had the pre-rebranding calamari, and this proved a marked improvement in recipe and texture. Unfortunately the flavoring wasn't much - a bit on the bland side, as was the scallion purée. A special shame considering my love for garlic, calamari, and scallions, each.
Next course up? Canoe Appetizer for Two - Shrimp Dim Sum, Vegetable Spring Roll, Szechuan Spiced Pork Ribs, spicy Tuna Roll, Charred Shishito Peppers 26.95
Shrimp Dim Sum - Out of the canoe appetizer it was probably the favorite but a little undercooked, resulting in a shrimp flavor that doesn't entirely come through.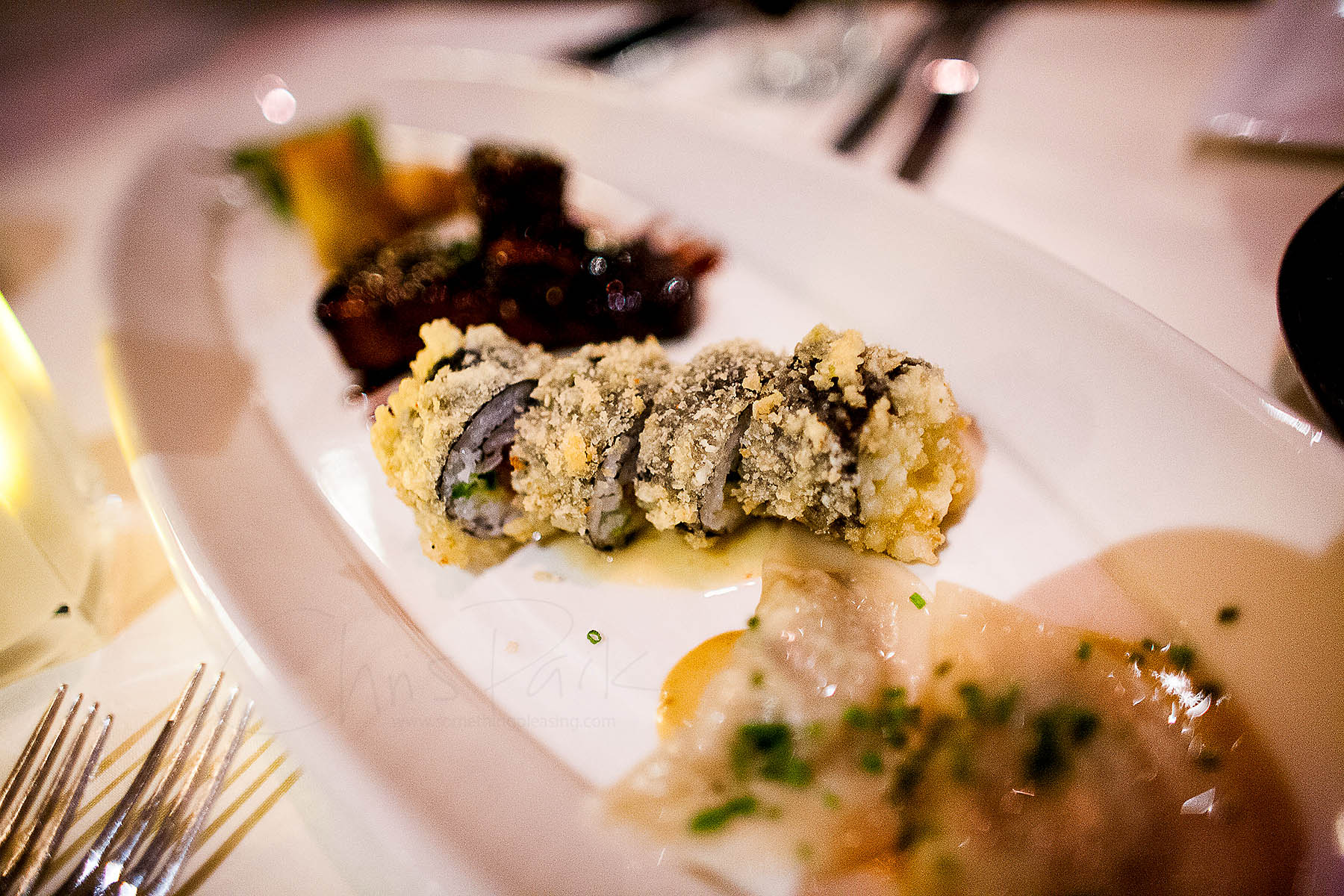 Spicy Tuna Roll - Crispy on the outside and creamy on the inside, those are the two distinct flavor profiles, the tempura dough being more powerful than anything else. Unfortunately, that also means there's not too much of a tuna flavoring.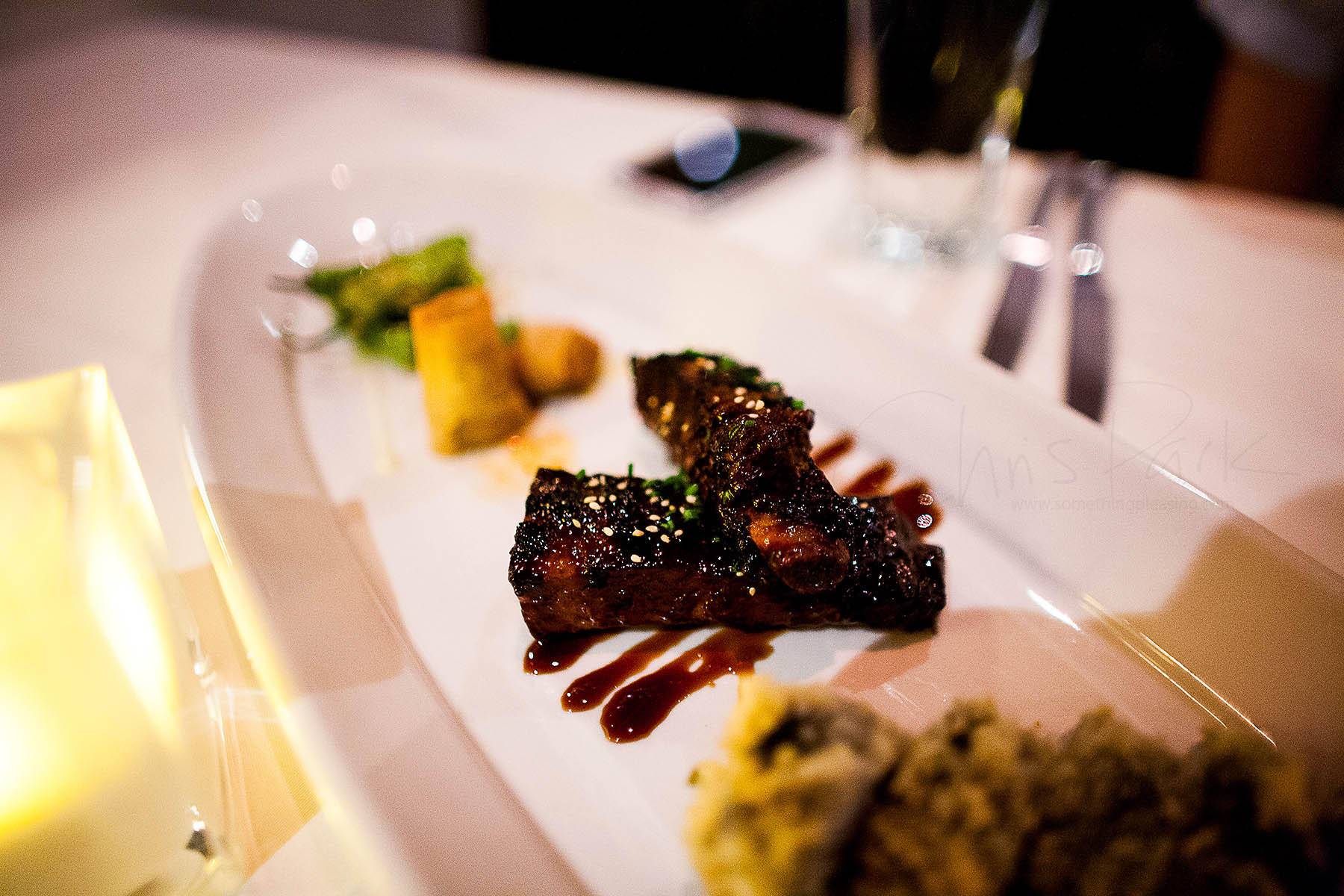 Szechuan Pork Ribs - They tasted a bit more American Barbeque than Chinese in style.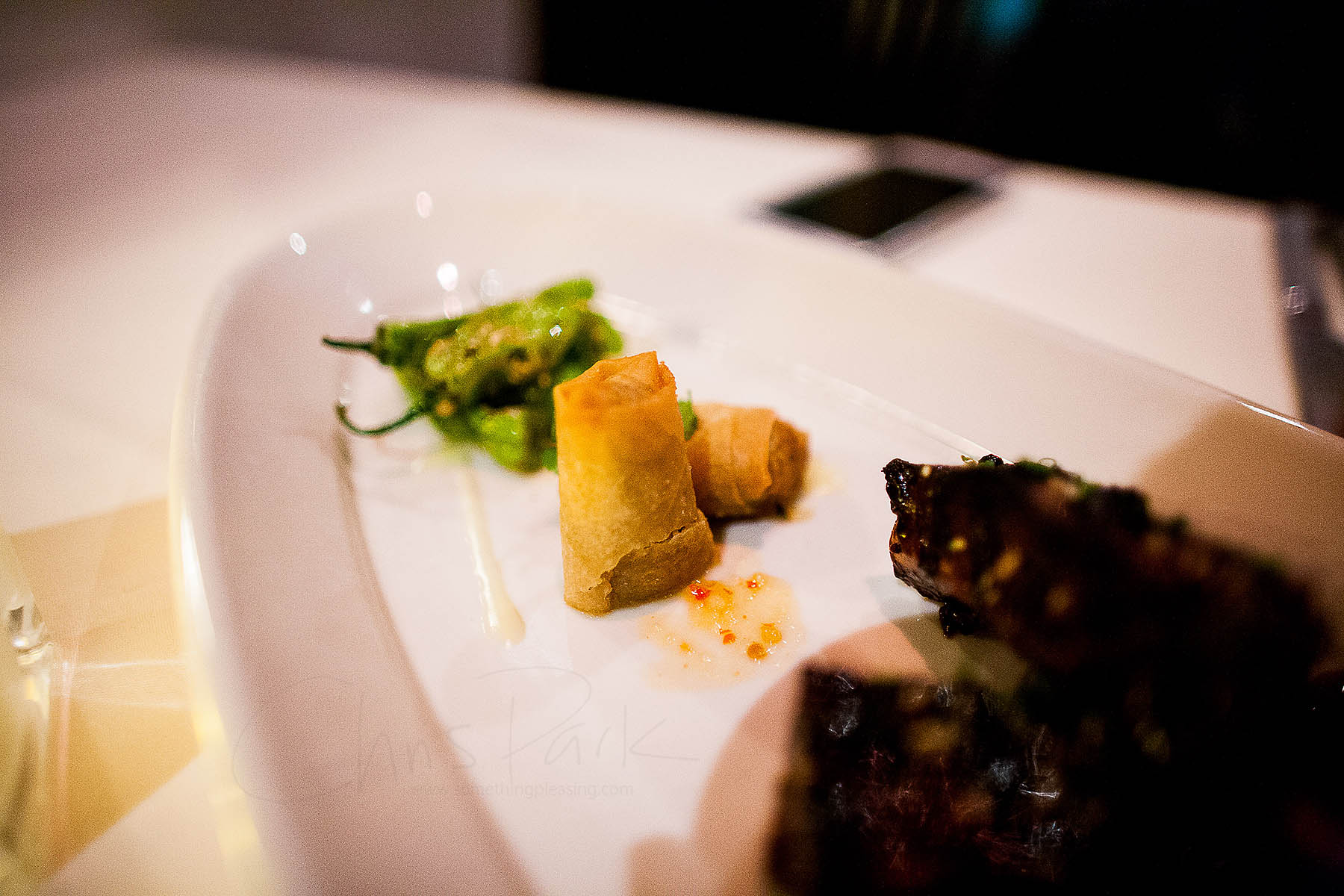 Vegetable Spring Roll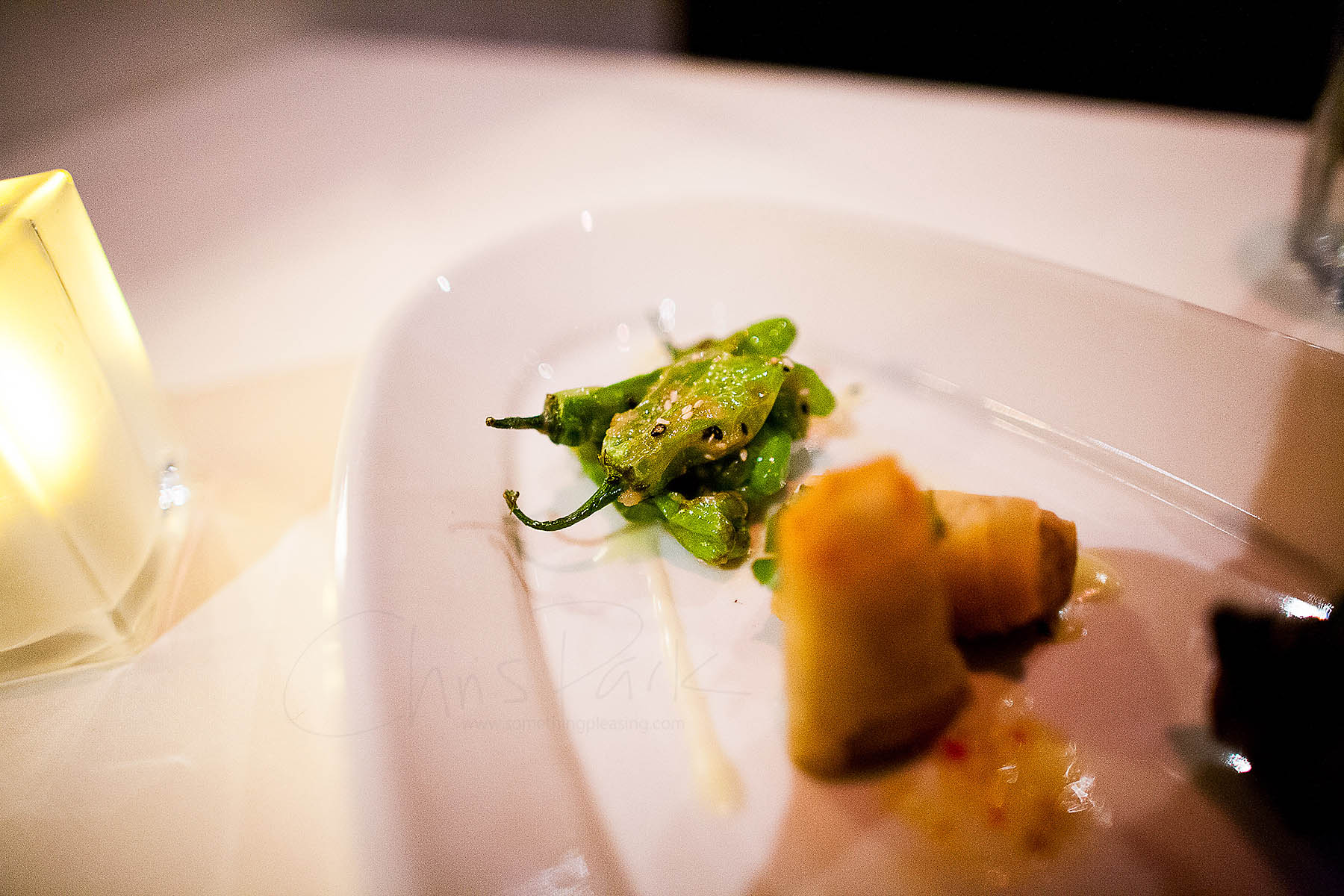 Charred Shishito Peppers - Shishito peppers are generally sweeter than others, a random one in ten of these spicy. It's become a trendy restaurant pick as of late, its gentle skin turning red upon being ripened for harvest though they're usually picked before then. These were all not of the spicy variant and more flavored on the outside than inside, though despite the salt, pepper, and char, it still had a bland taste.
Now about the service: from top to bottom I felt fairly marginalized here, as if a restaurant named Yamaguchi's had never seen an Asian before or something (we were probably the only ones in the restaurant). I got the nagging feeling straight from the hostess that I shouldn't really be there, and everyone walked around that night with a grumpy look on their face. Someone I assume could be the manager walked around and asked people how their food and evening was, but again that nagging feeling approached saying he really doesn't care.
With that said, our server, Alisa W., was probably the only person who made an effort with us that night. She smiled, didn't give us attitude (unlike everyone else), and was nice and considerate. I'd wanted to order or tip more if the money would only go straight to her, but since that's not how tips work and how lacking the food was, I just couldn't bring myself to.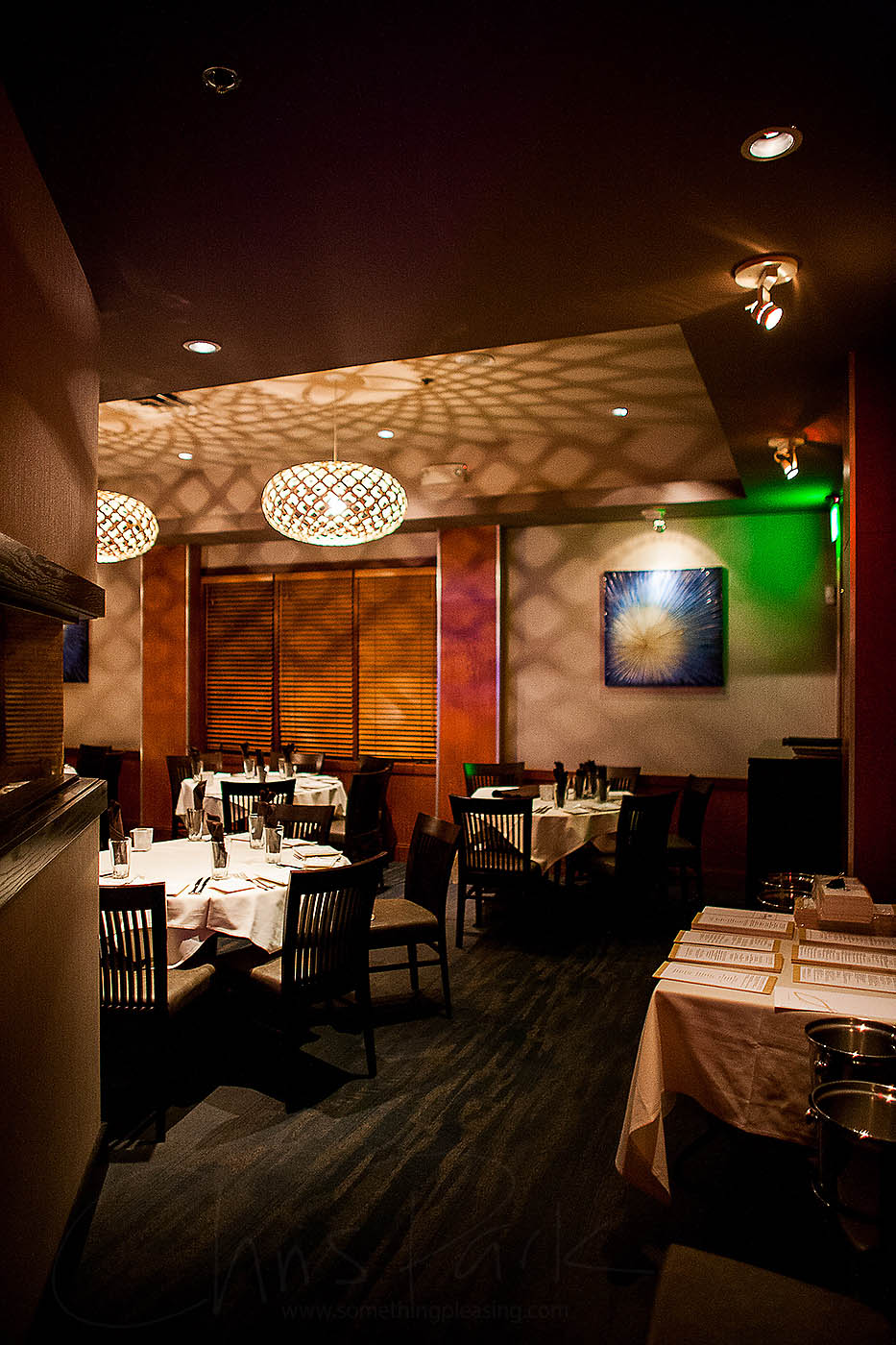 Private dining room
In conclusion, there's still a ways to go before I'd willingly spend money here again - just too many good happy hours (and actual restaurants too) light up the area. If you can, stay off the Yamaguchi's general menu and stick with the local chef's recipes, but even then it's better to find other places to spend your money and patience.