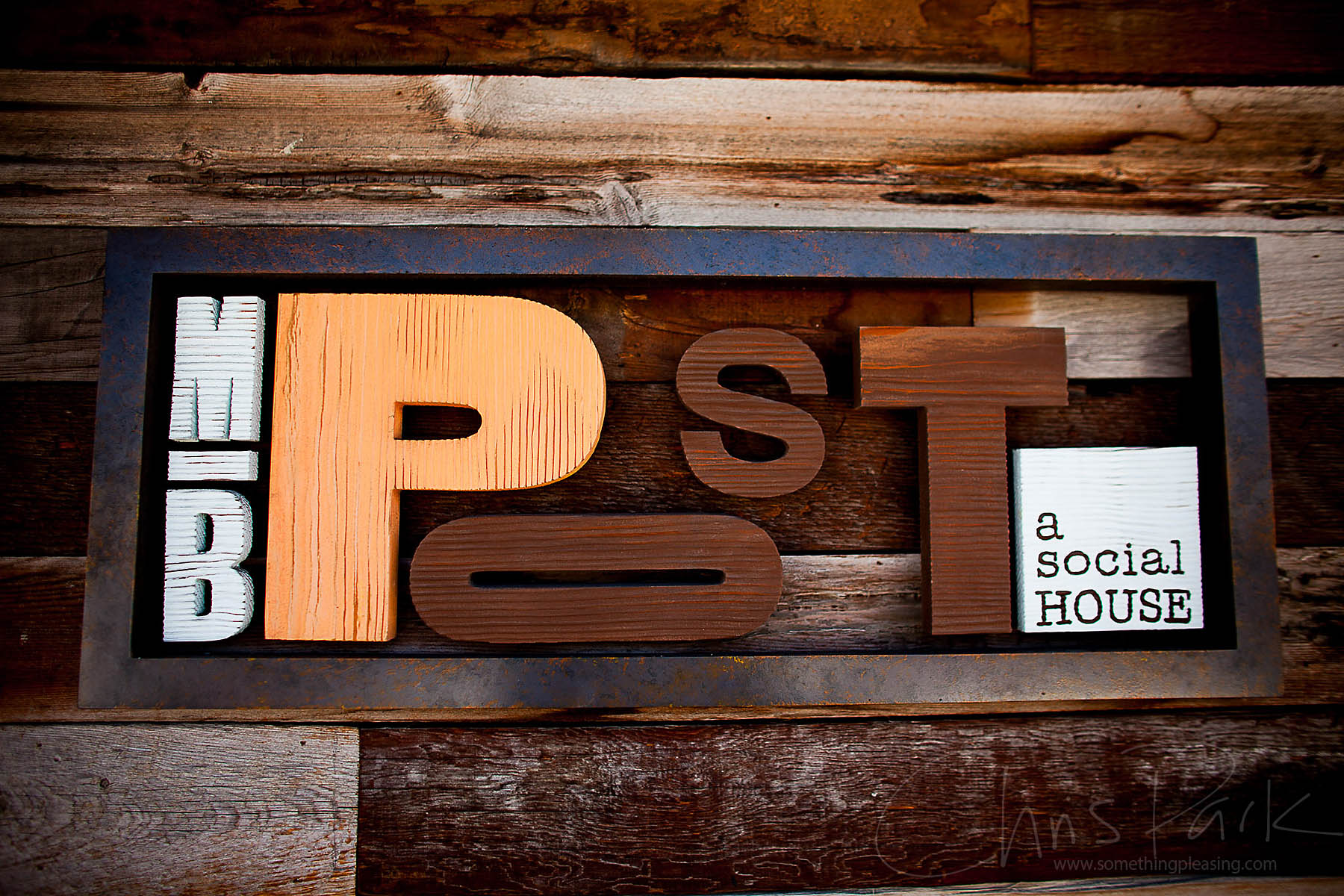 Manhattan Beach Post. Its virtually known all around Los Angeles, though I'm honestly stumped as to why, except for that this might be the only long standing foodie diner in the entirety of a 15-mile radius. Is it worth the hype? If you couldn't already read my tone, let's find out!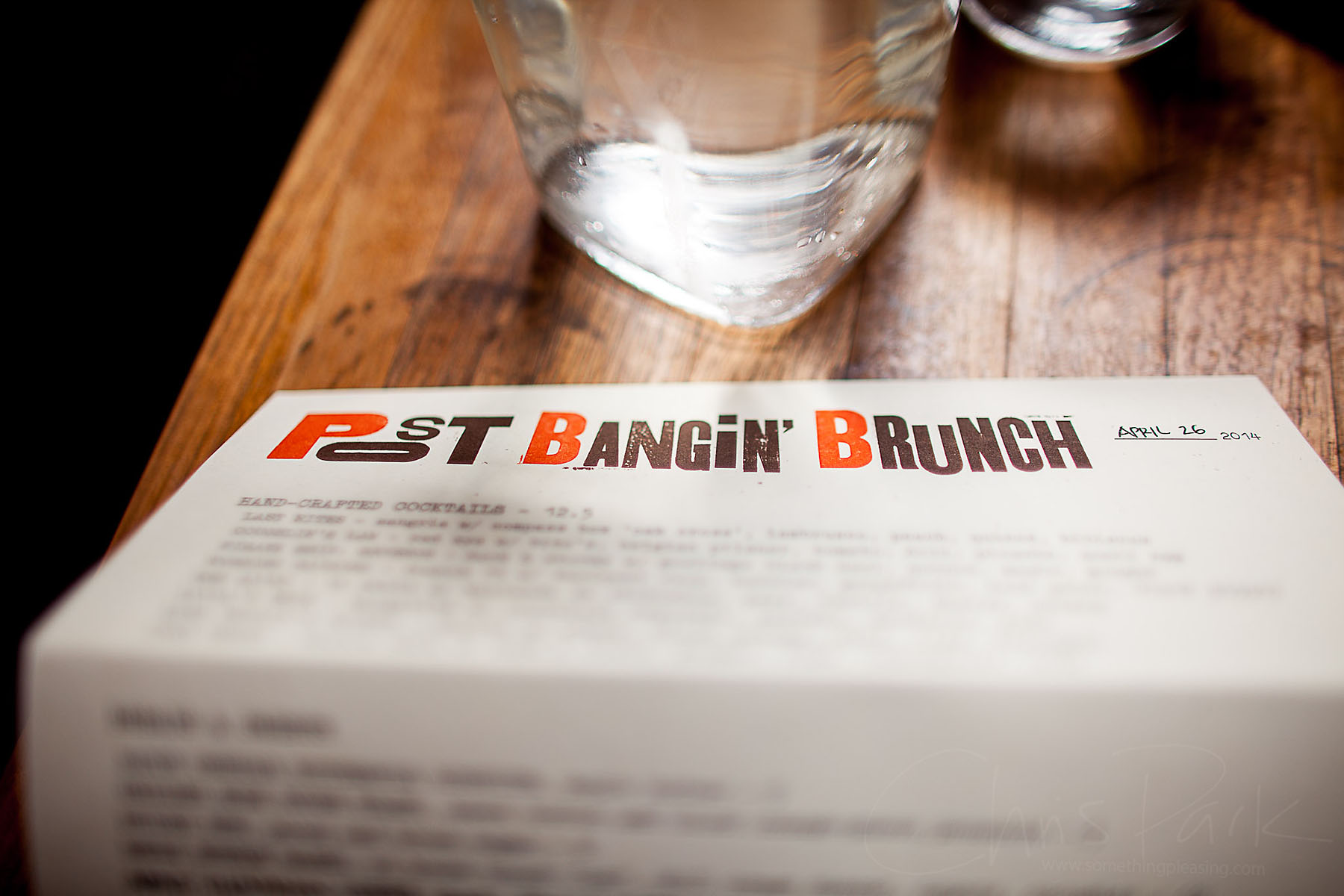 Reservations are sometimes a pain in the ass on Opentable for Manhattan Beach Post, though it seems walk-ins are welcomely seated with a normal 35 minute wait. There are communal tables as well as the slightly more private tiny ones, though honestly, you can hear conversations of your neighbors with just a bit too much ease. There's a view of the kitchen if you're standing, and this place certainly can be described as "happening", if that matters to you.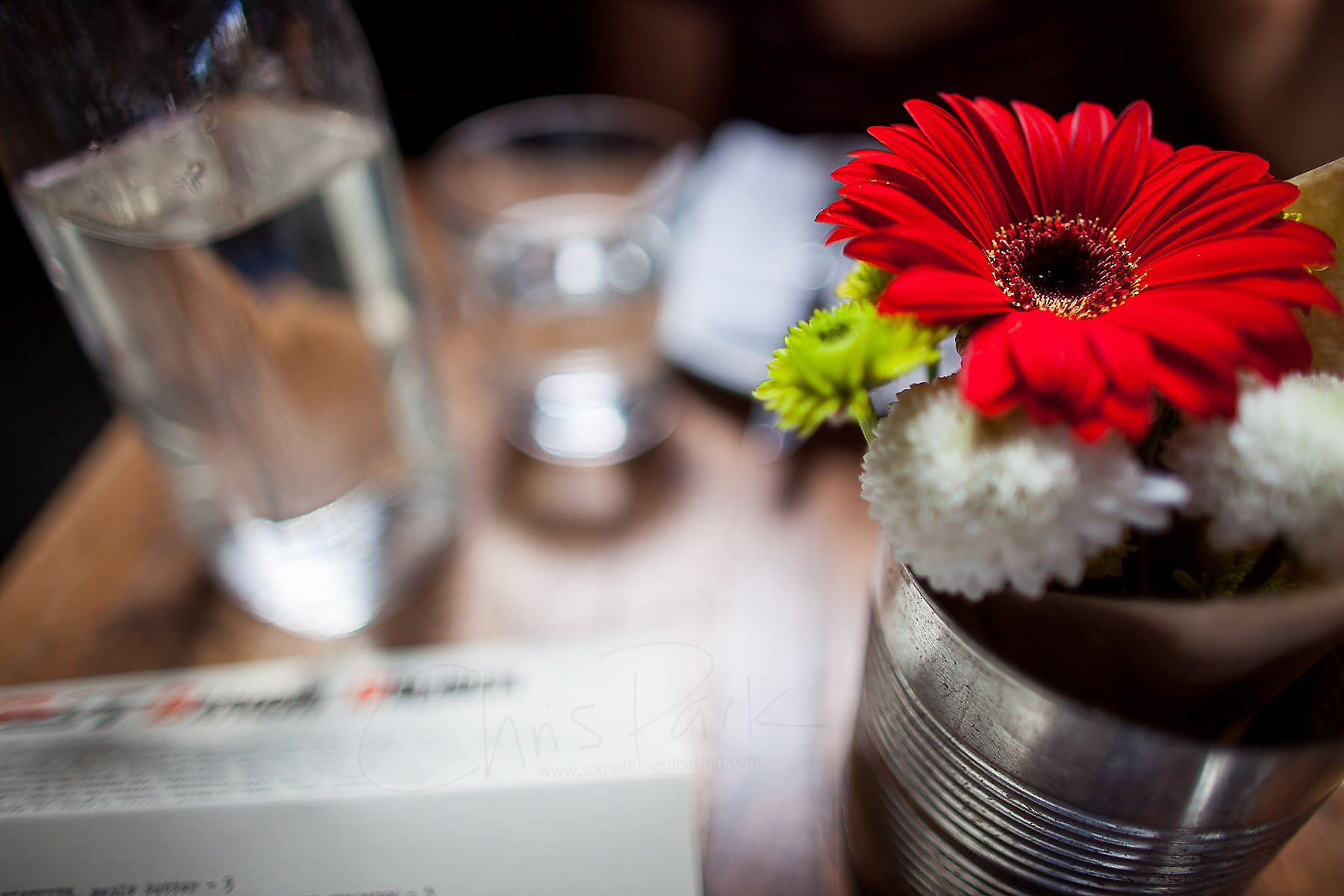 To me though, quiet is a charm, as is privacy, and the lack of service (or to be more precise, servers much too busy to pay attention to you) wins no extra points.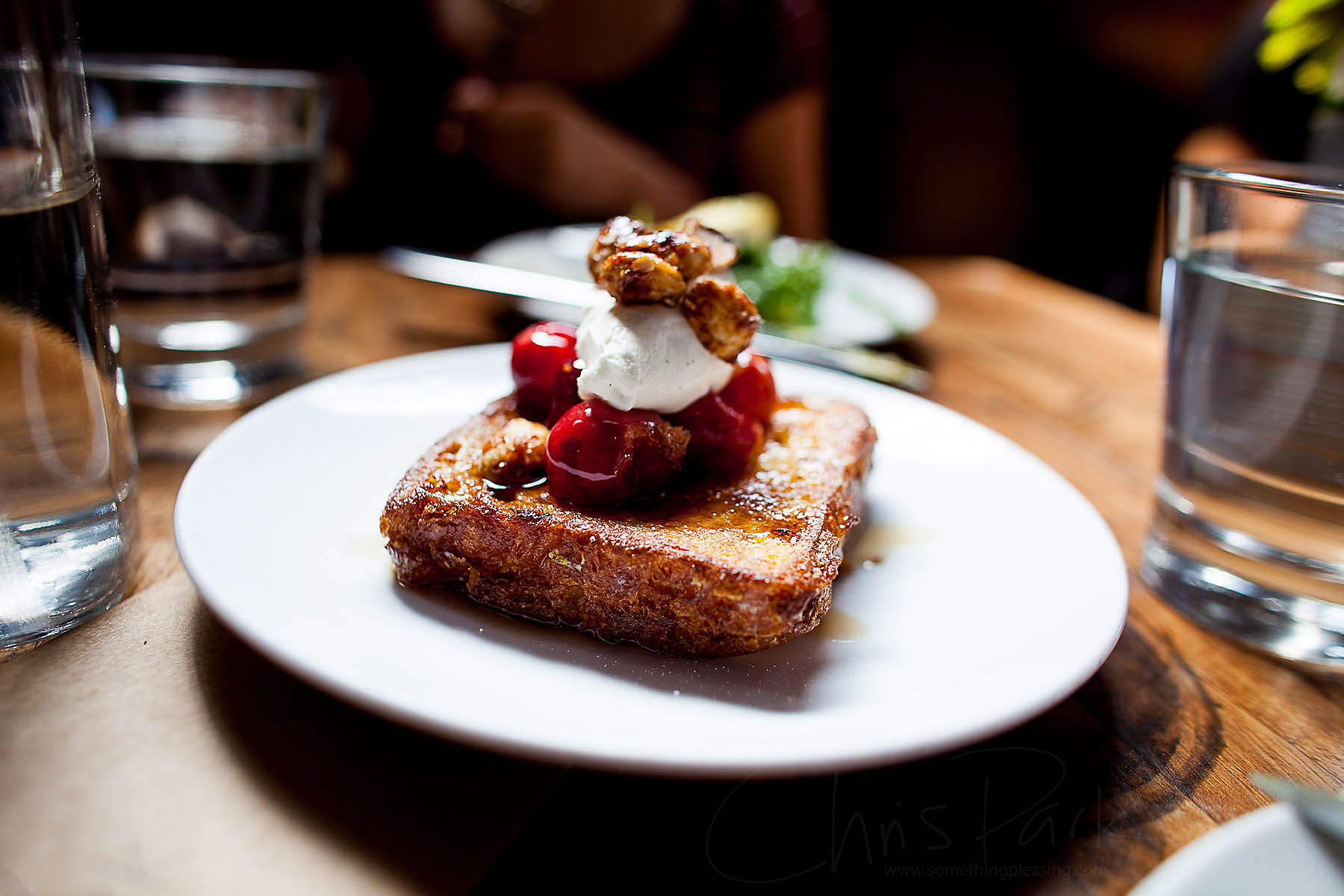 FRENCH TOAST, stuffed with in house ricotta, murray farms cherries, candied almonds - 12
When you typically see stuffed French toast priced at $12 on a menu in a hipster restaurant, you imagine three fat stuffed slices, more pastry than bread. Don't hope for that here - the portions are drastically smaller, and though it is decently made, it comes a bit more dessert-y than necessary. The stuffing was quite literal here though - right in the middle of the bread slice.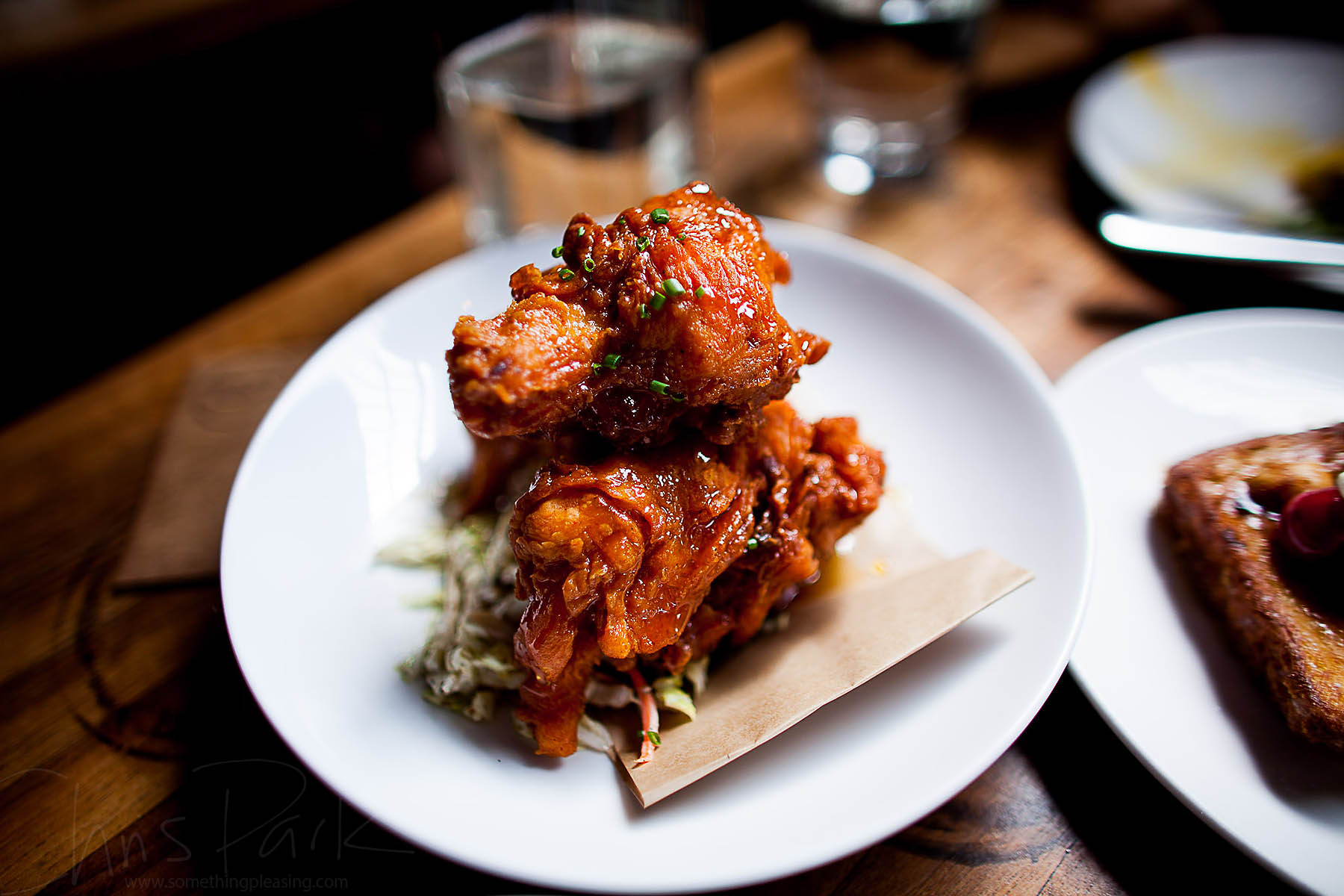 TRUFFLE HONEY LACED FRIED CHICKEN, kholrabi slaw - 15
Truffle anything will attract a bit of attention on a menu, though this truffle honey should not. Not only was the truffle flavoring underwhelming, thus failing to balance the overpowering honey effect, but the chicken was actually better without its sauce. Why? it had good moisture, lacked the odd effect of the unusual honey combination (of which I expected a higher quality out of), and the slaw definately didn't fit in with the rest of it all, especially when drowning in that honey.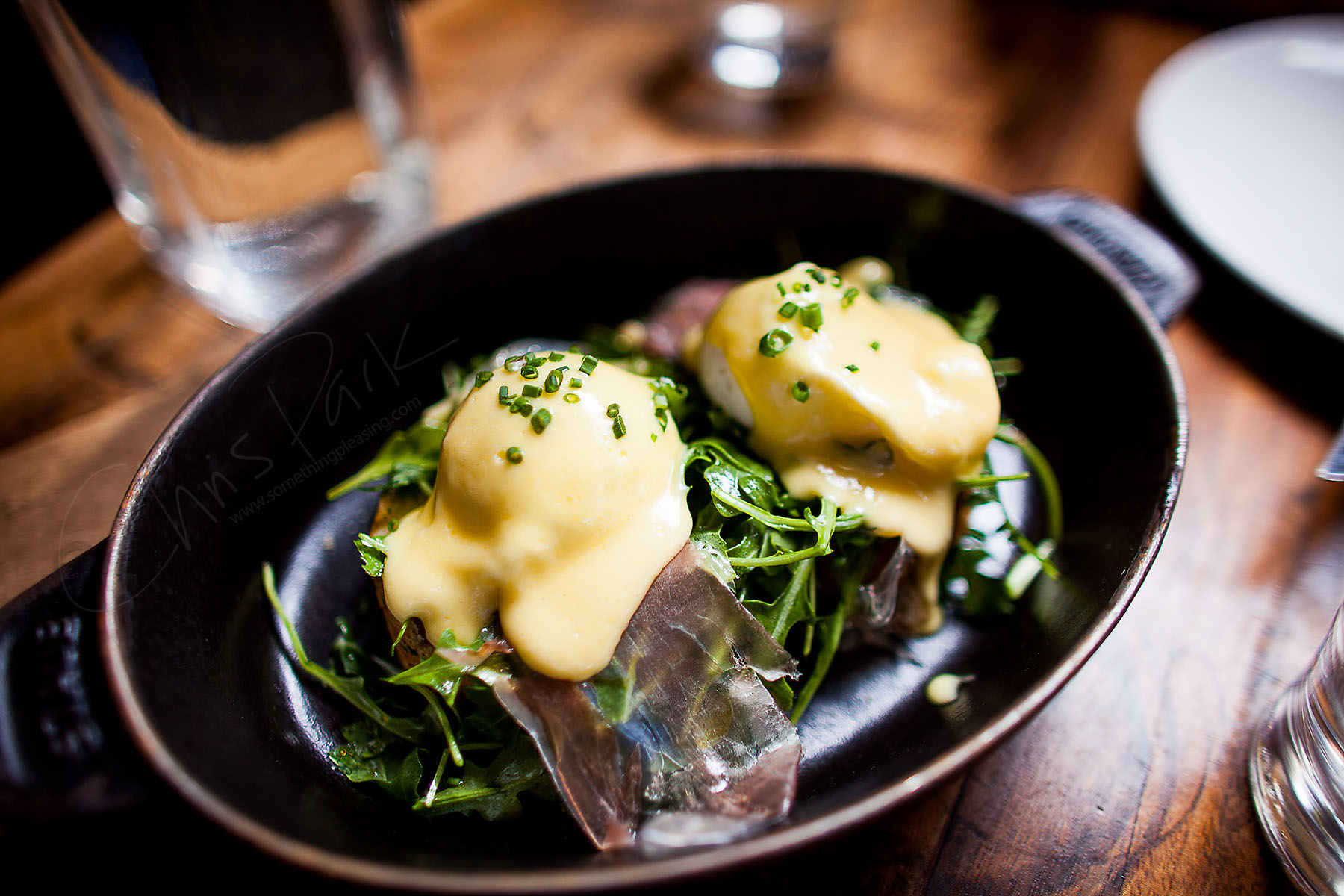 BENEDICT, bacon cheddar biscuit, arugula, la quercia tamworth proscuitto, hollandaise - 14
The bacon cheddar biscuits here aren't the ones popular on the menu - a similar formulation though a bit dryer than expected, lacking that essential maple butter, and definitely shaped differently. Proscuitto and arugula are two ingredients providing a premium feel to foods, and the dish certainly did look pleasing to the eye, but I question whether one of these suckers would really be worth $7 of eating.
This whole tapas style dining is becoming increasingly common in restaurants for its ability to serve tiny portions of above average food at high prices, despite their lack of fine detail on the part of recipe planning. It also allows restauranteurs to deliver food onto diner tables sooner than larger plates, allowing for an increased turnover and thus higher revenues. While if executed correctly tapas does allow restaurants to give diners a wider variety of options and higher prices, at Manhattan Beach Post's present prices I'm frankly dissapointed. It seems as if Manhattan Beach Post's sole saving grace is that unless you head to the Westside or downtown, there's no real competition. Except there's Abigaile.
If it weren't clear enough, I'm not too eager to return, and that's for a variety of factors. The food's decent, but nowhere near the prices they command or the hype they generate. And sure, maybe I did get the shit end of the stick two visits in a row, but then again, at $35+ a person, that's something nobody should have to put up with.