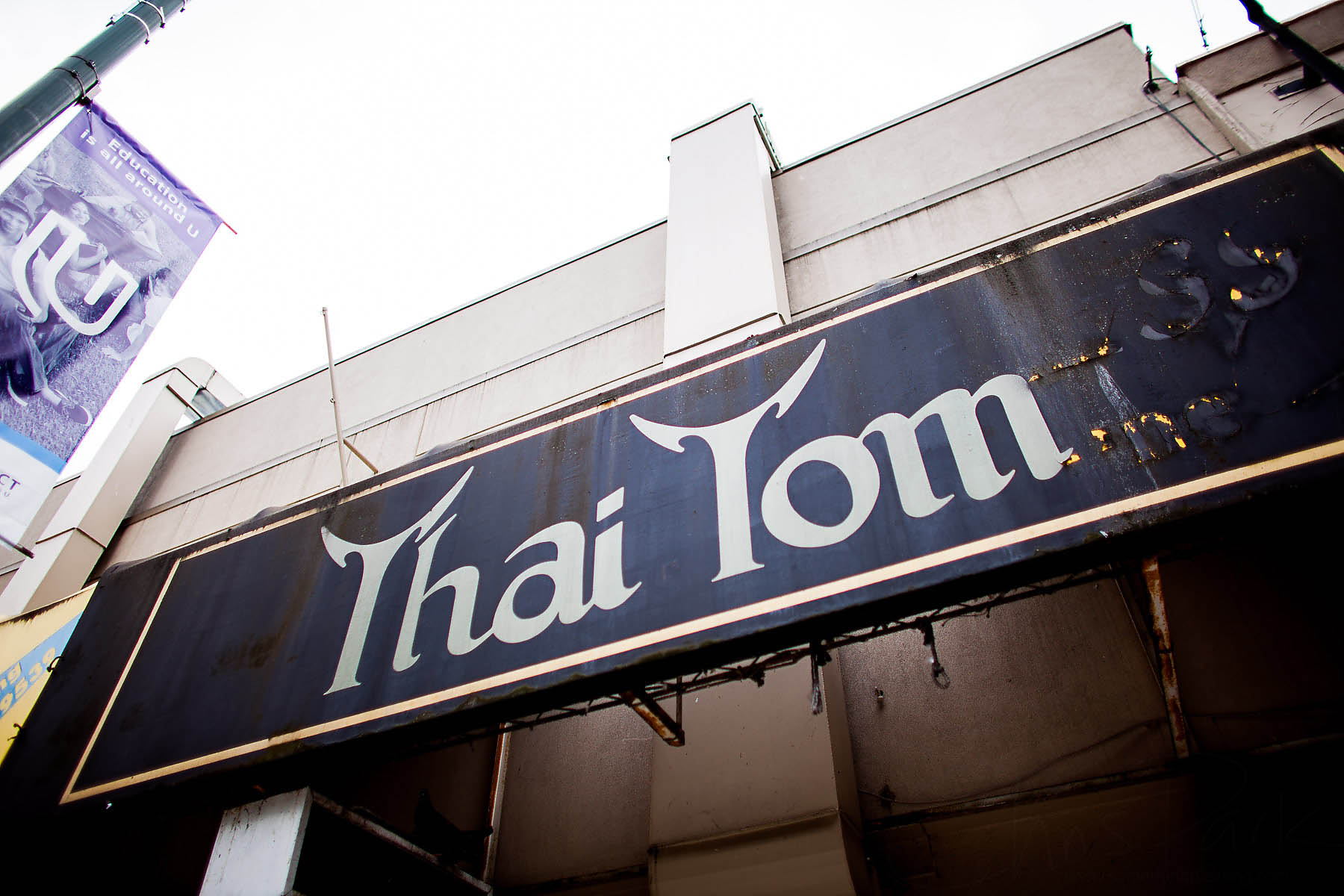 Its sometimes the unexpected that garners the greatest rewards, and as many foodies know, its sometimes the hole in the walls with the tastiest dishes. You wouldn't expect something good to come out of a Thai restaurant in freaking Seattle, even if it does remind me of Shattuck/Gourmet Ghetto in Berkeley, and yet here we are, talking about it.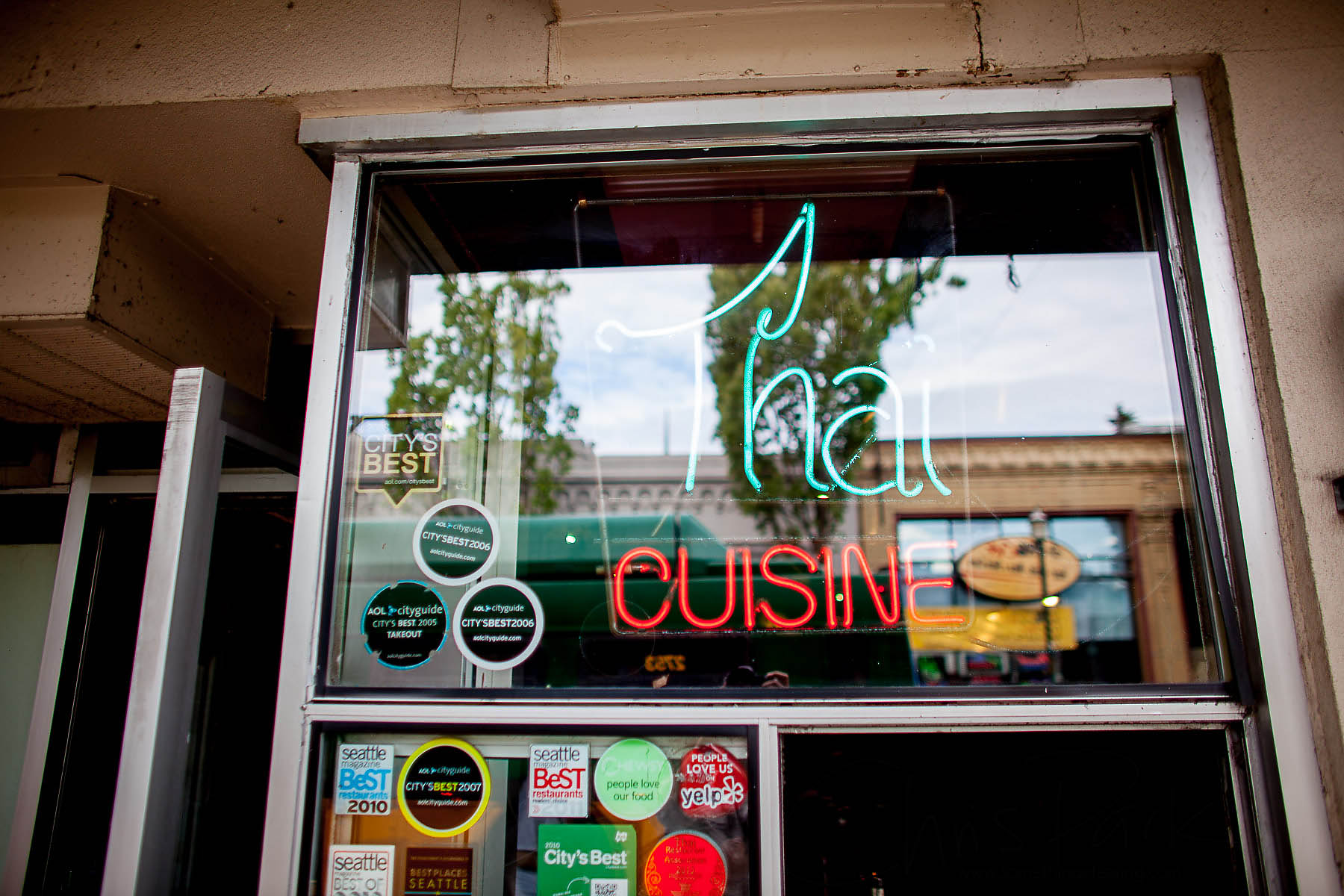 Supposedly a line and a wait prevent people from immediately enjoying the food here most reasonable hours of the day, but since we arrived just before the dinner rush at around 5, a pleasant table beckoned. Though that may be a generous statement about the table.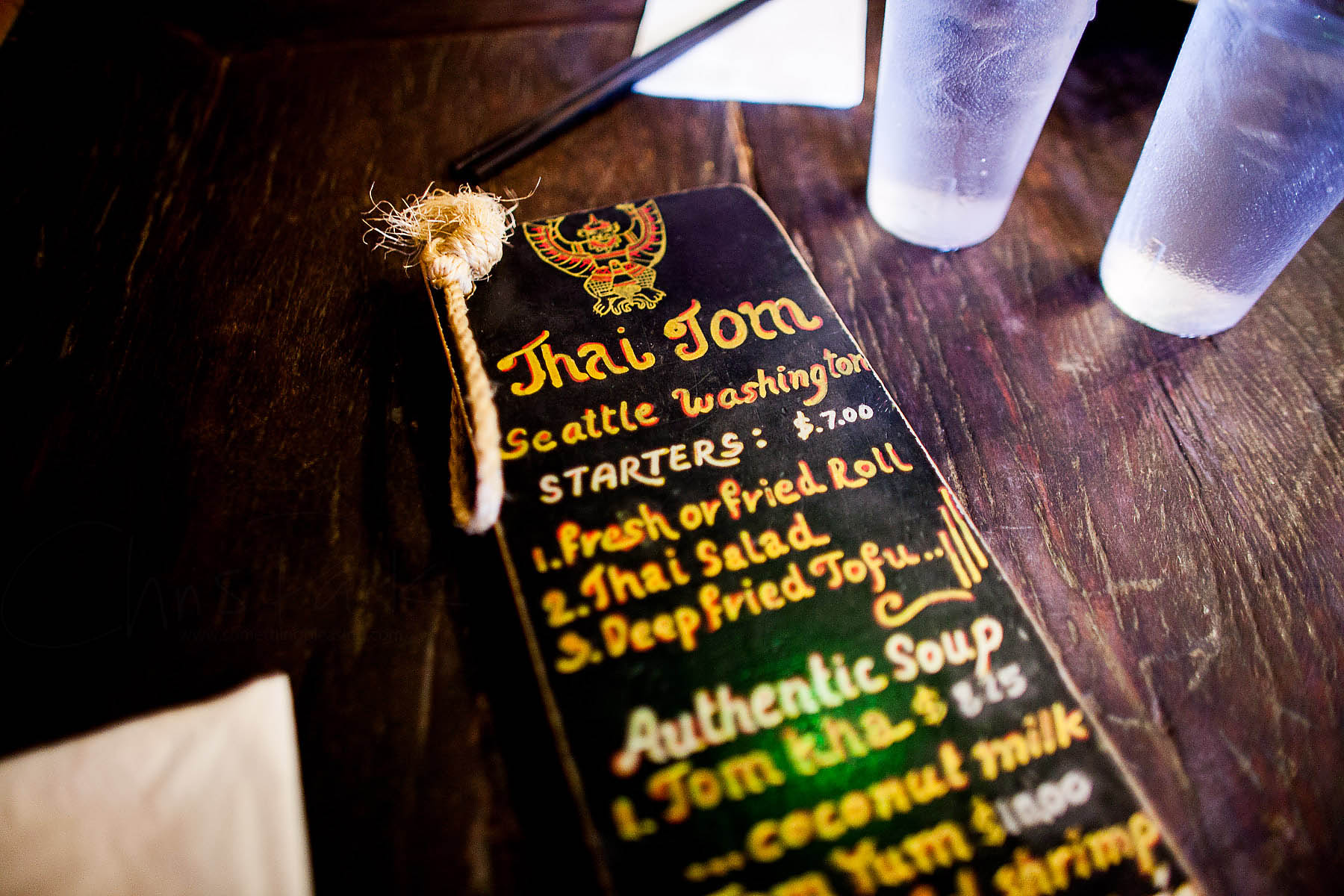 What do you order? I don't know, so the usual Thai favorites, a green curry and a pad see ew were ordered. The kitchen is immediately viewable from any seat in the house, the chef and his wok flaming, producing. Spicy level 3, please!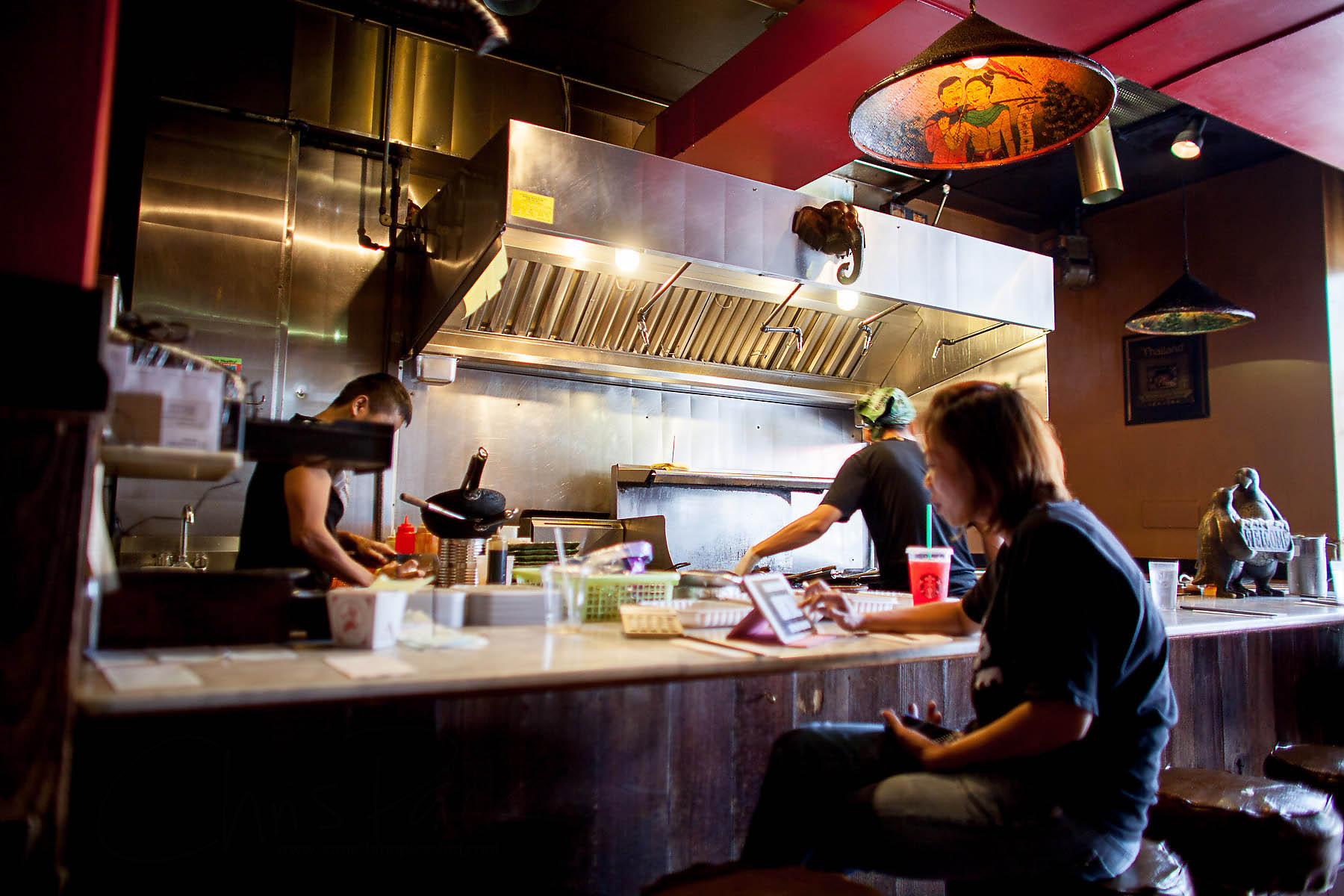 I'll note here that level 3 (of 5) was fairly spicy, and wouldn't recommend the average person to go beyond 1 or 2. For those who can handle it though, it adds a measurable taste to the dish, and I found 3 to be a great combination between spice and flavor. Unlike some Thai restaurants focusing on the spice, I wouldn't expect the food to come out completely bland unspiced, a very good thing.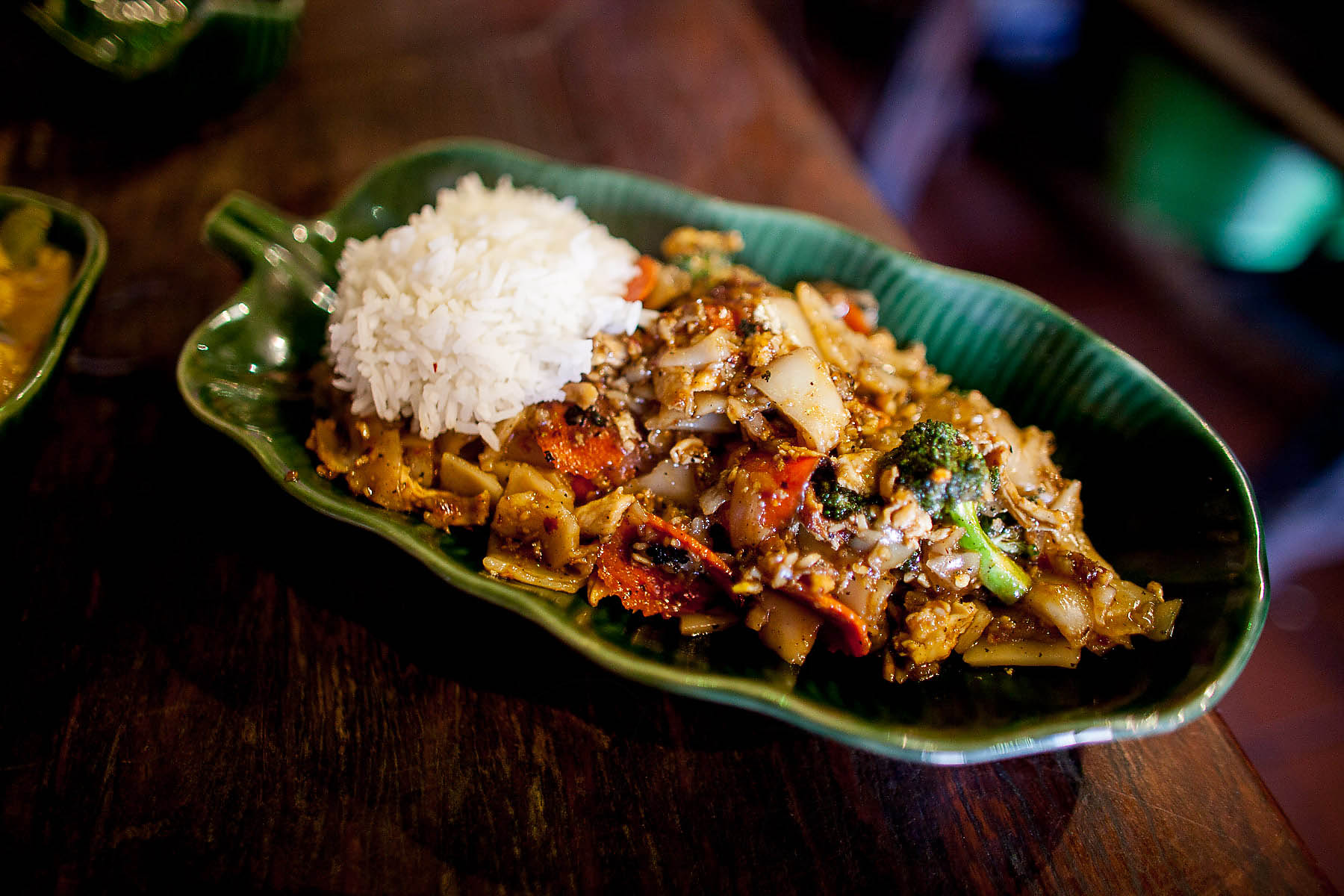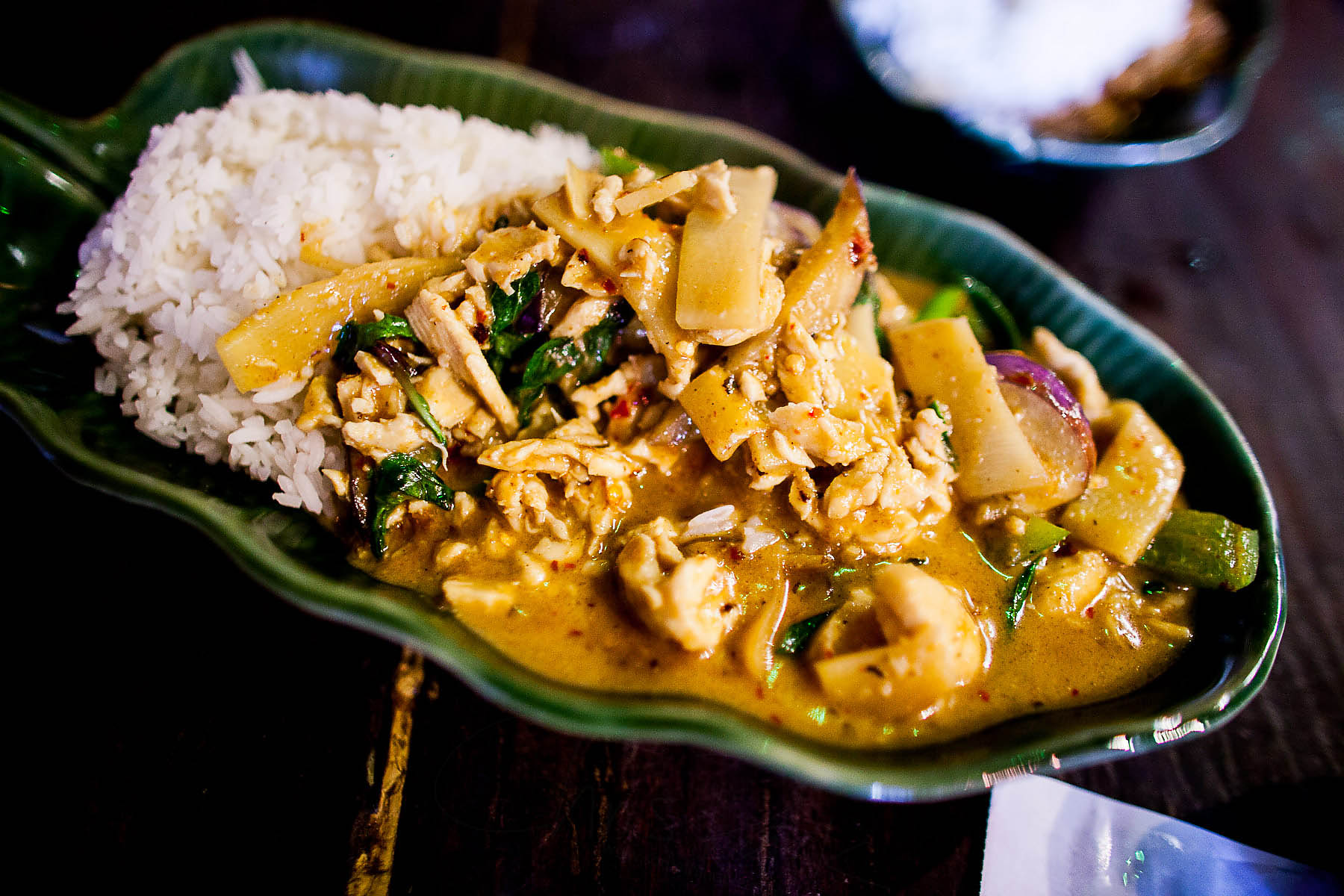 This far into the review its fairly obvious what I thought of the food: if I lived in the area, I'd probably be a regular. It's flavorful, the short noodles have a great chewy texture, and they even make delicious midnight munchie leftovers. The curry combines great flavor with a healthy dollop of rice, its subtle yet kicking spices combining with its milk broth to smoothly satisfy. As far as restaurant-style Thai food goes, this might be my all time favorite; both dishes were ordered with chicken.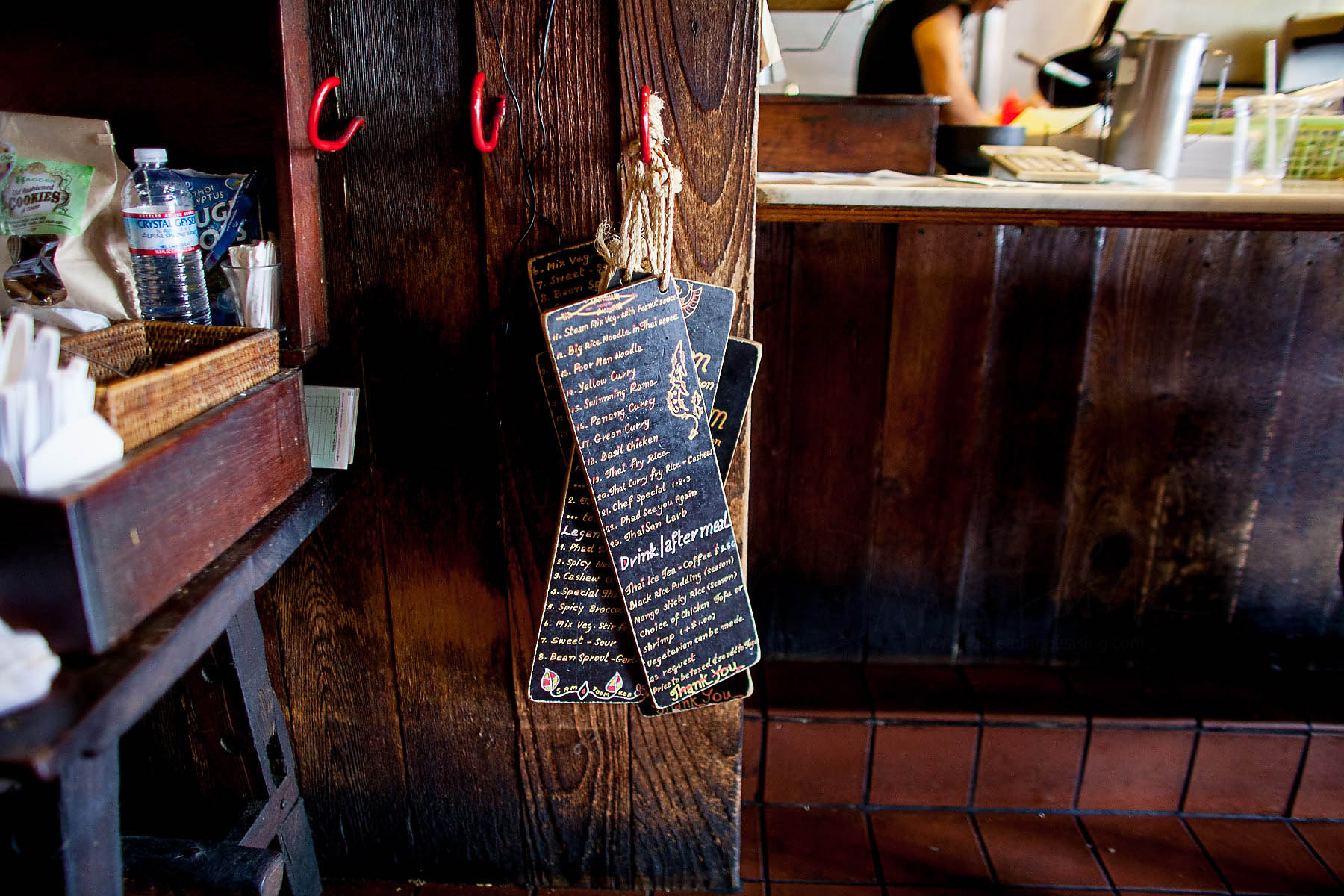 Reasonable prices, expect a line, and great food. Oh, and just to note, it's cash only. Drats.