After being rejected by many neighboring restaurants and its sister with a rather long wait, we came here by suggestion and sat, possibly for its immediate availability. Suspicious for a Friday night? Perhaps, but luckily the visit was not wholly disappointing - perhaps its reputation or location just a block away that allowed for this decent restaurant to occur unoccupied.
Note that it looks rather like a bar when walking in and unlike a restaurant - you can tell the food will be a step above typical bar peanuts, but if priorities were to be called, the ambiance fits. A beer and a cocktail later two burgers were ordered, and the service was friendly but distant enough to well, shoot the breeze unattended.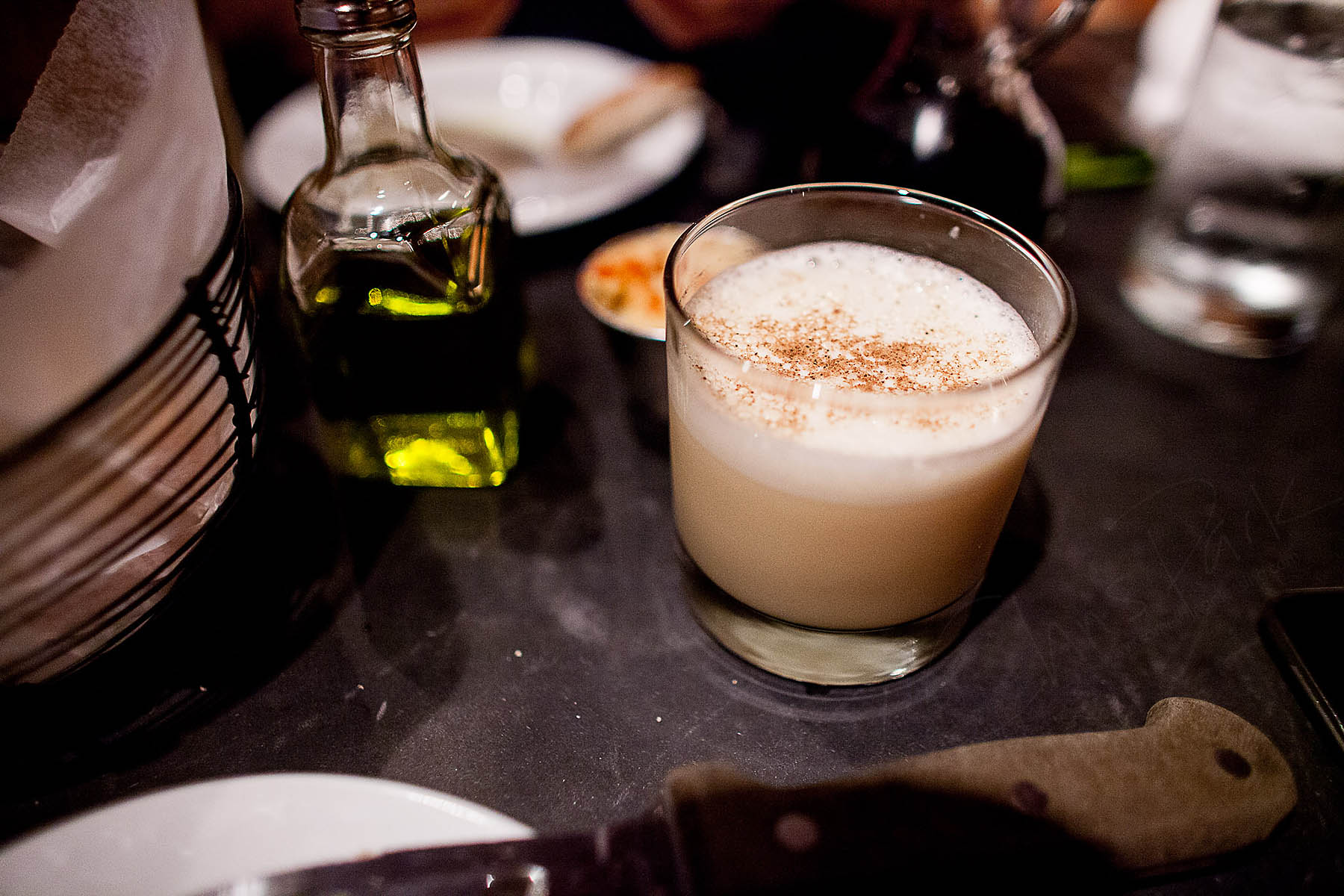 Coda #2 | rhum agricole blanc, barbados rum, allspice, demerara syrup, lime, egg, nutmeg 12
A bit like eggnog, and an enjoyable drink, though like most restaurants, I do wish it were stronger.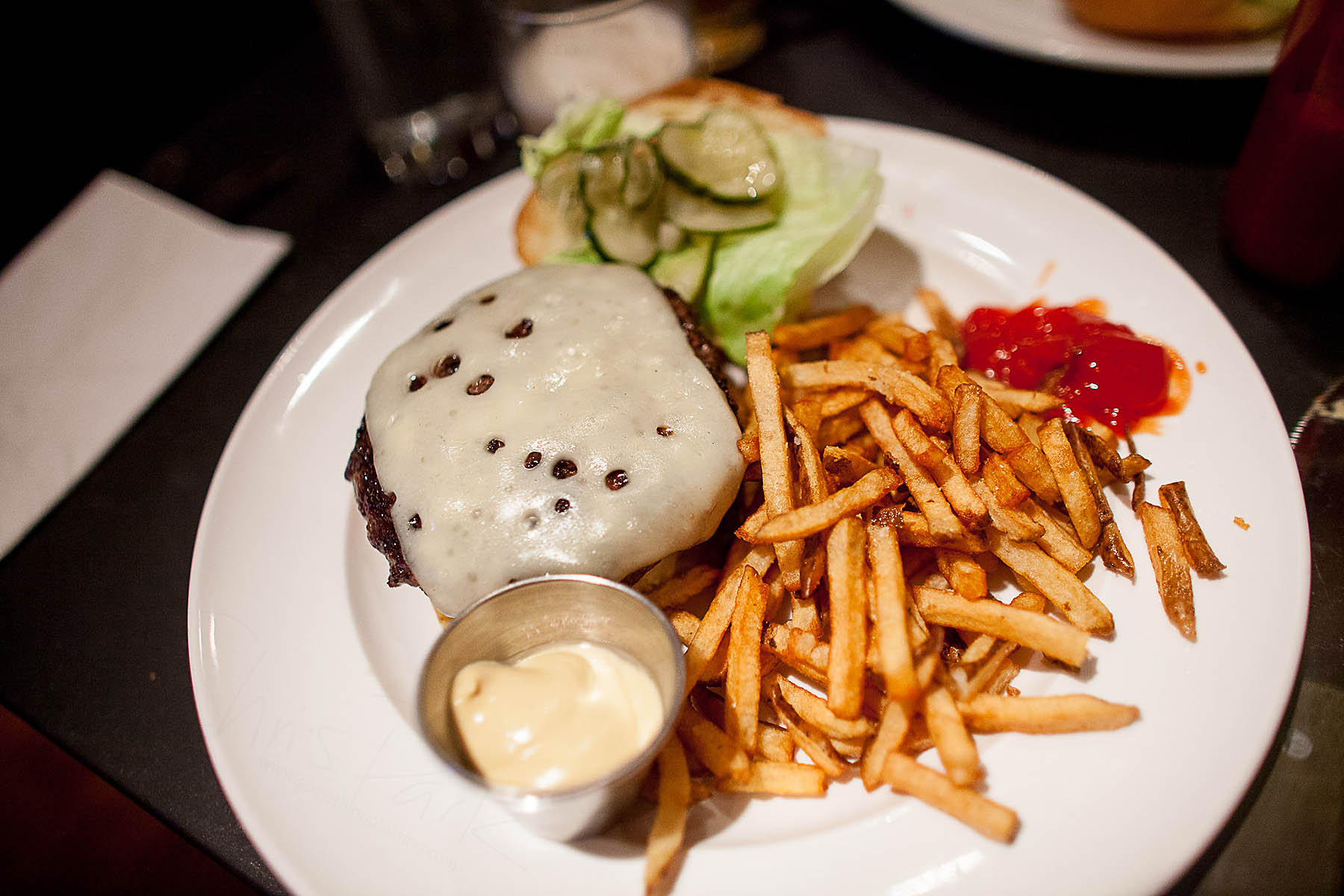 Coda Burger | choice of swiss, cheddar, or blue cheese, hand-cut fries, $1 each: sauteed mushrooms, caramelized
onions / $2 each: bacon, fried egg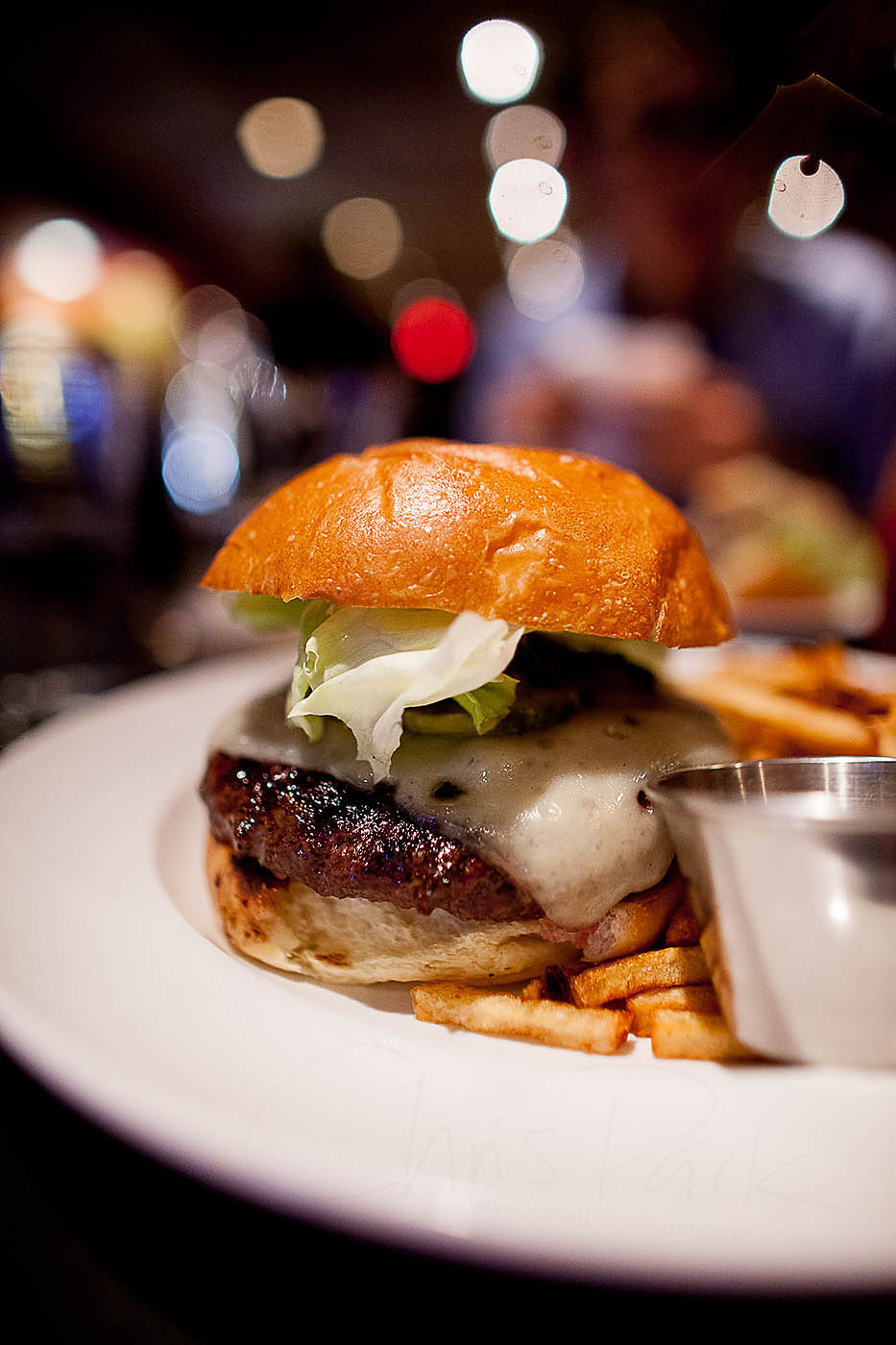 The burgers were juicy, flavorful, and had a hint of charbroiled taste to them. The patty was thick, the fries, thin, and though a tad greasy (it wasn't a health burger), wasn't to the point of feeling disgusting afterward.
It was a guy's night to shoot the breeze, and on a rainy Boston night, this sufficed. I'm not sure if its completely worth the price of entry, but heck, it did well.