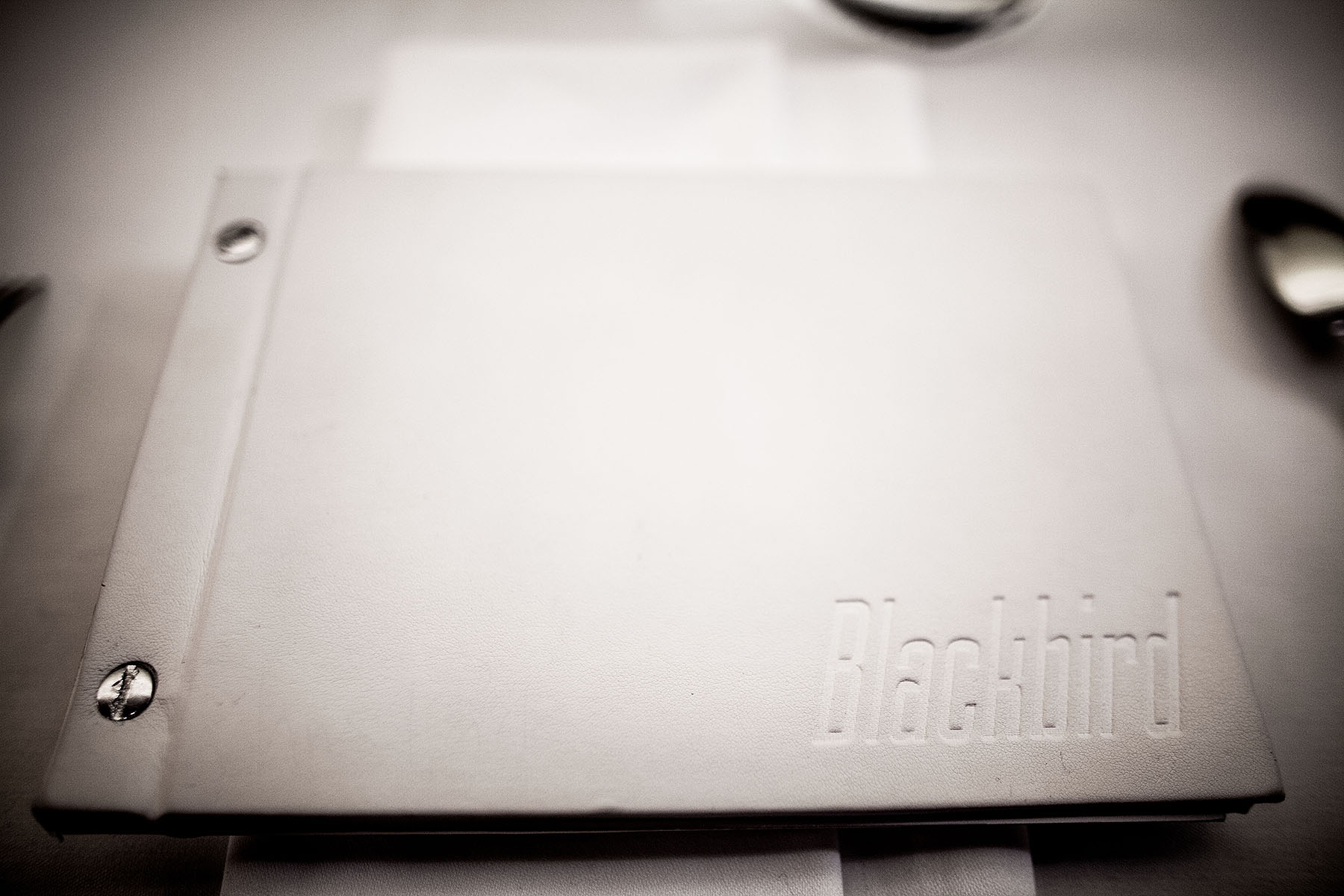 Came here for dessert. The service was completely non-judgmental about that, which is nice. For what it's worth, Blackbird is MUCH quieter for dessert hours than it is during dinner, which is a huge blessing for the noise sensitive like me. It's also much less crowded, which is considerable because the tables are very close together.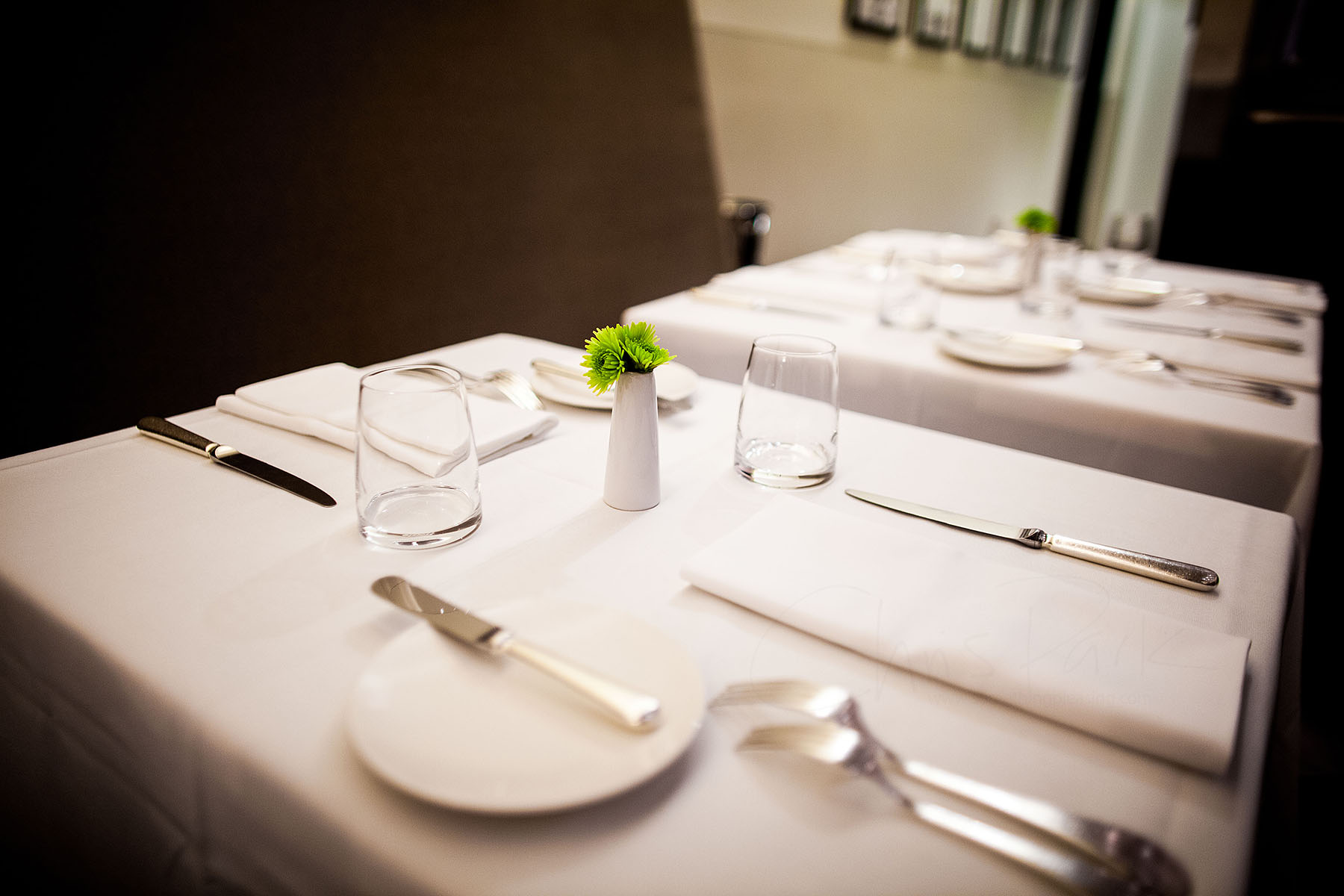 What we had: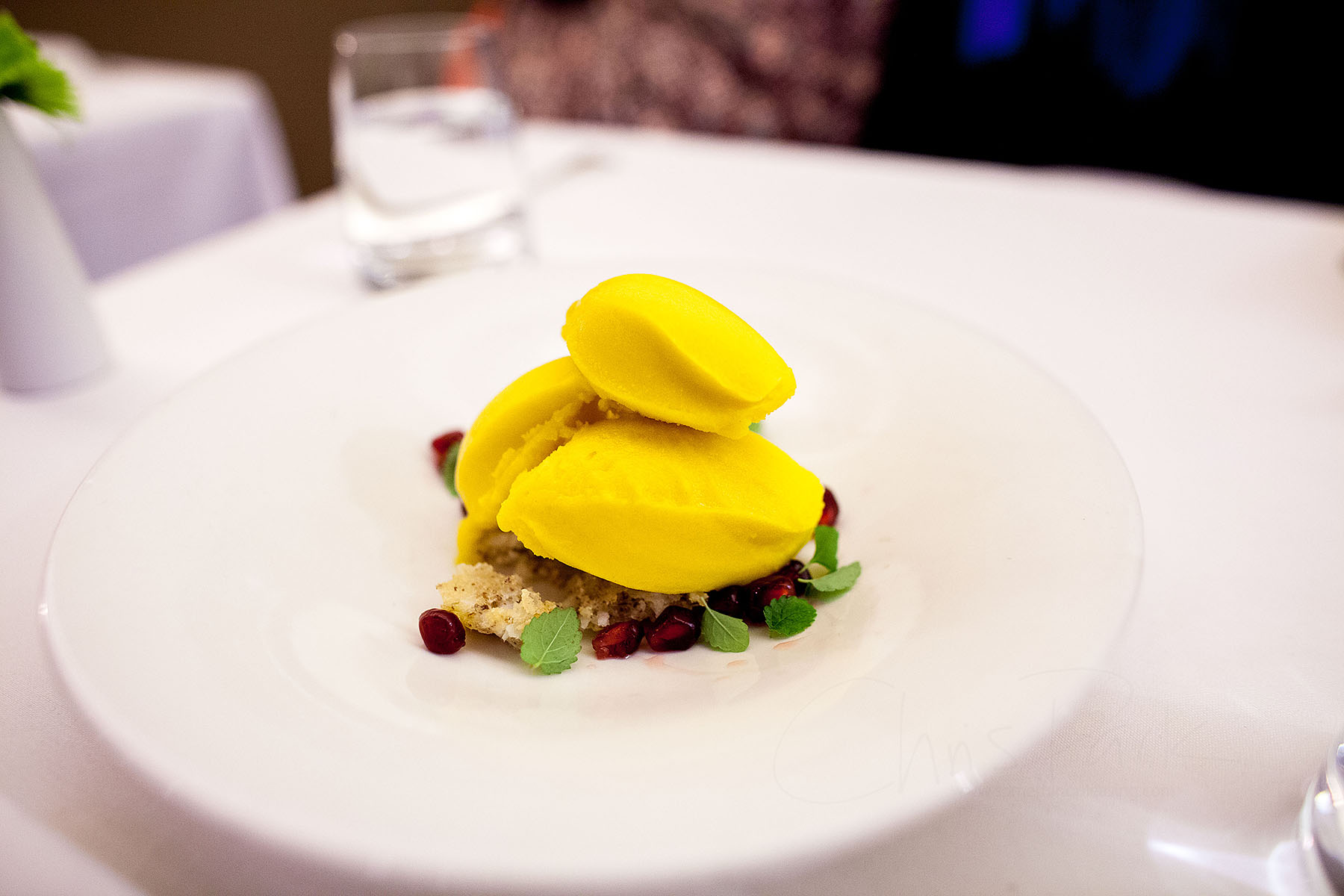 candied beet: chocolate, fennel, orange blossom water
This dish was a different take on what I'm used to from beets, which I hate. It was quite good, an eclectic combination of flavors that in some ways complements and some ways overwhelms, and left me quite satisfied. It was balanced, beautiful, and intriguing, and definitely worth a taste.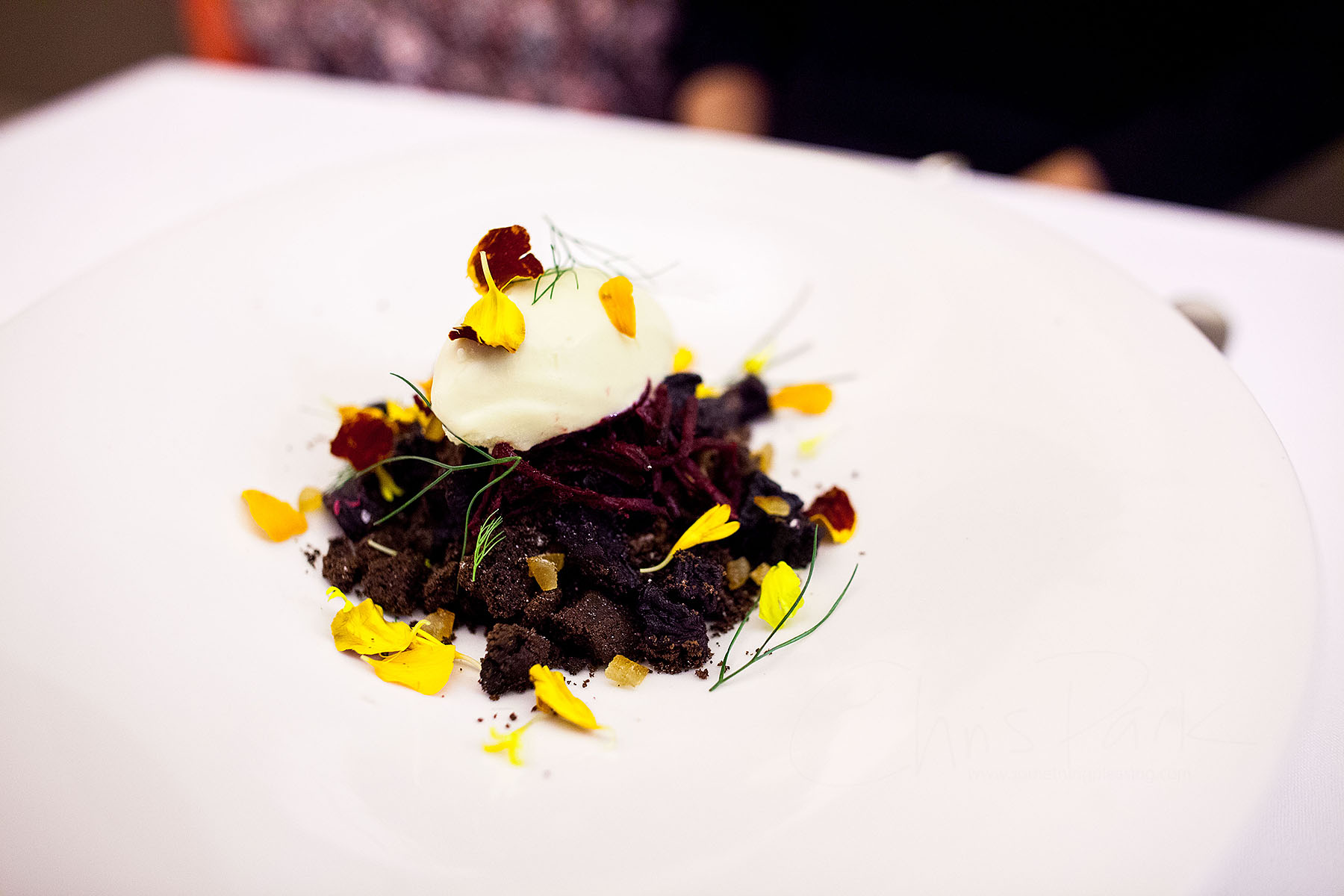 and the special, a mango sorbet
Mango sorbet, pomegranate seeds, lemon leaves I believe, and coconut something on the bottom. It was off menu and quite good, refreshing though not as balanced as the upper dish, not that I have too much complaint about this one.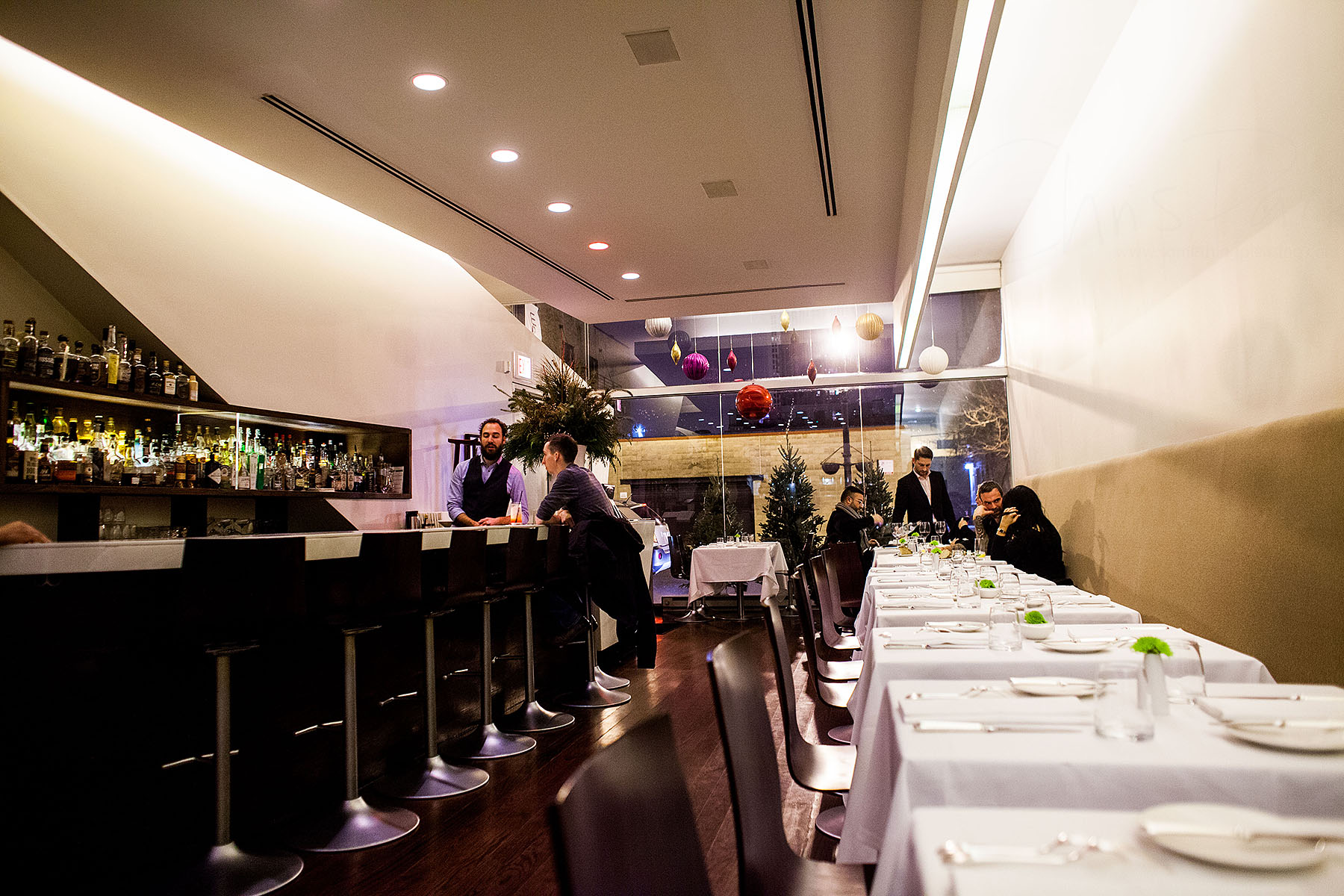 Mignardise included some type of pop-rock soda candy and rich chocolate truffles. They were both quite nice.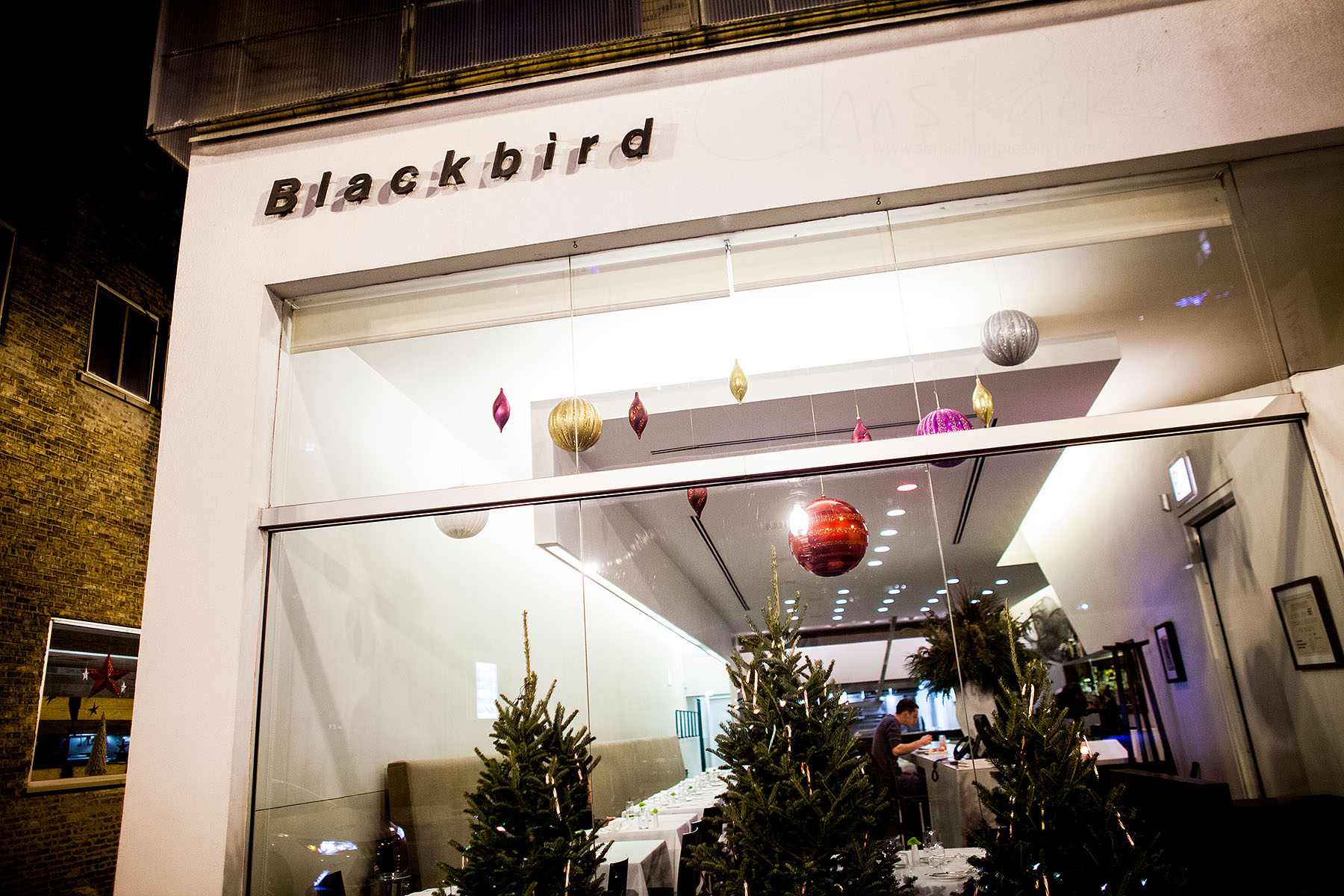 I loved the food we were served. I also rather enjoyed the quietness and decor of the restaurant, its subdued tones matching its calm ambiance. Based on this, I'm not quite sure I'd want to come back for dinner when I hear it's quite the rustle and bustle, but you can certainly count me intrigued.