Parish Cafe is a social hub of sorts, intention and end. A bar and sandwich restaurant (and really more of a pub than a bar), the unit focuses on a type of customer loyalty, a relaxed ambiance, and inventive menu concept to draw people in other restaurants only dream of - it's designed to make people talk.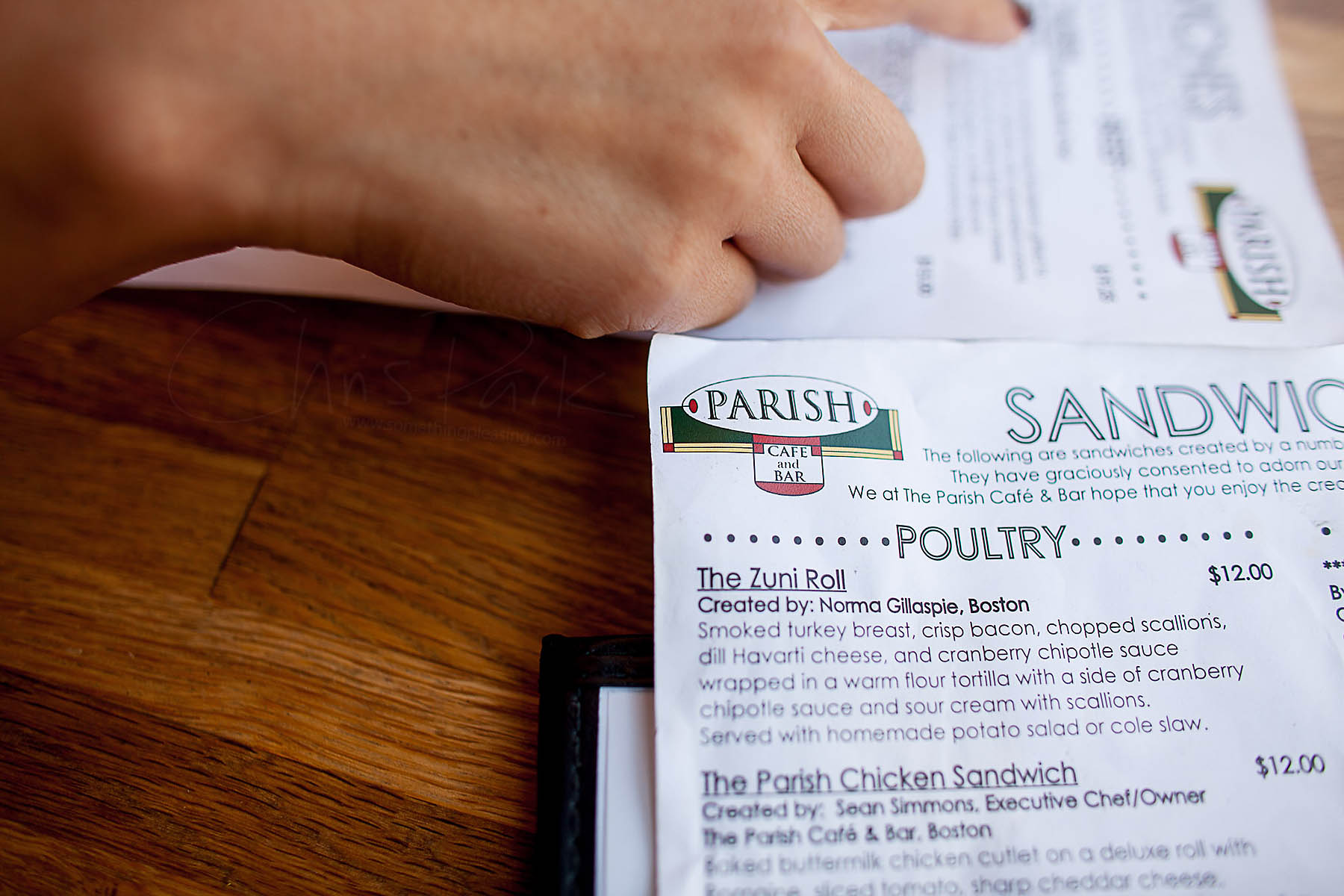 What makes Parish Cafe unique is perhaps twofold: one is its beer loyalty program, whereupon drinking through a menu of 100 brews in under 120 days or something of that sort, you are awarded a large glass mug with your name inscribed to be stored at the bar, the advantage being that from that point onward when you order a beer, there is a fuller pour and some recognition awaiting.
Second, the food. Parish Cafe's menu is comprised of sandwich items recipe'd by various popular local chefs. As expected, the dishes may not have quite the common denominator most restaurant menus should, but they're all sandwiches, and the variation somehow fits if but in a different yet delightful way.
Third, and perhaps this was just the effect of squeezing 8 people in next to a window, this restaurant feels a bit straight out of TV.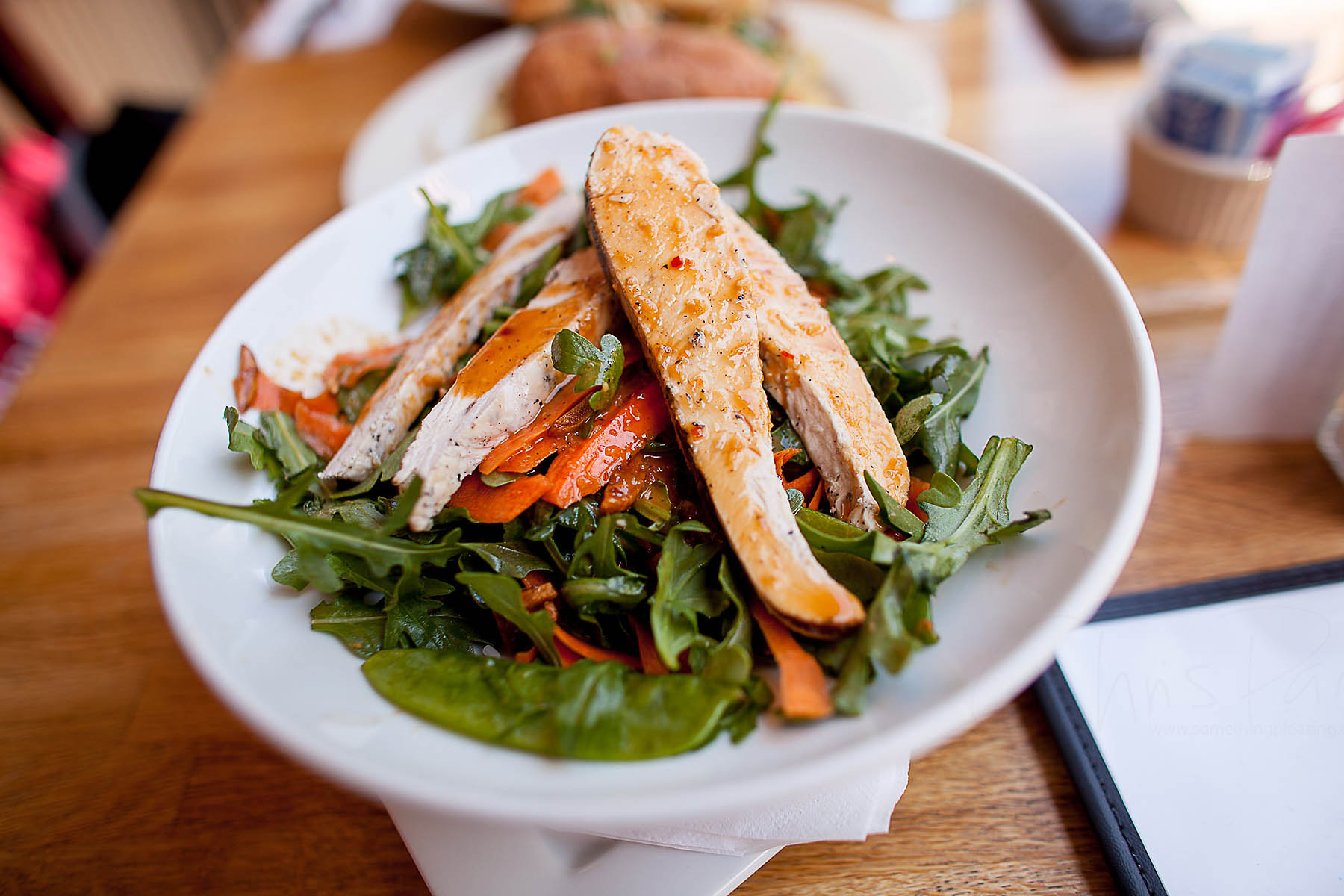 The Hot and Cold Chicken Salad / $11.75
Grilled and chilled chicken breast marinated in olive oil and garlic served with arugula, caramelized almonds, shaved carrots and chilled snap peas over warm sticky rice with a sesame-soy vinaigrette.
Another menu item I would probably only come up with at 3am, the hot and cold combination is strikingly delightful. Arugula often is the leaf of choice for such heated variations, and the olive oil thankfully doesn't drench the rest of the dish. The warm sticky rice fits the Asian-themed dish and salad better than expected, and though I'm never going to like any species of peas, the dish is cohesive and enjoyable, especially to share. It actually reminds me of bibimbap in ways.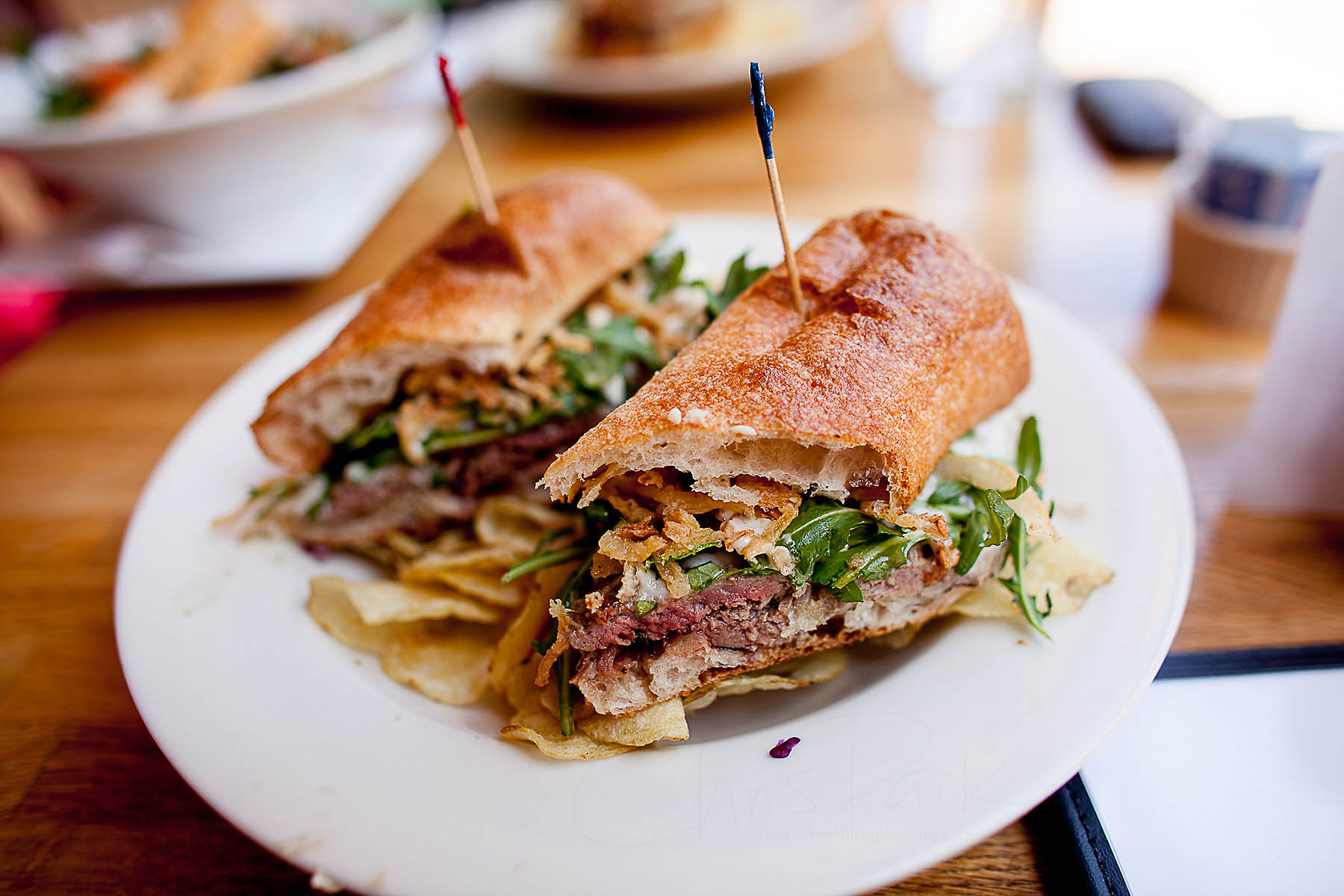 Le Mistral / $19.25
Created by: Mitchell Randall, Executive Chef – Ostra, Boston
Garlic and rosemary marinated beef tenderloin grilled to medium rare, served on ciabatta with caramelized onions, chive mashed potatoes and melted Bel Paese cheese. Topped with seasoned arugula, a truffle aioli and crispy onions. Sided with Cape Cod potato chips.
Just read that description again. Doesn't it sound delicious? To me, it tasted as expected and sounds, enough of a compliment on its own. I'm never going to love ciabatta or any of the harder crusted breads, even with their purposes; it takes an exceptionally moist and creamy sandwich in order to compensate or rationalize it, and this one does. Regarding the truffle oil - I know its a bit of a trend ingredient used typically in splash just to bump the price and class up a bit more, but I think it has a nice way of balancing the largely heavy components of the rest of the sandwich. Surely citrus or some other cheaper ingredient could have done the trick too, but what's the fun in that?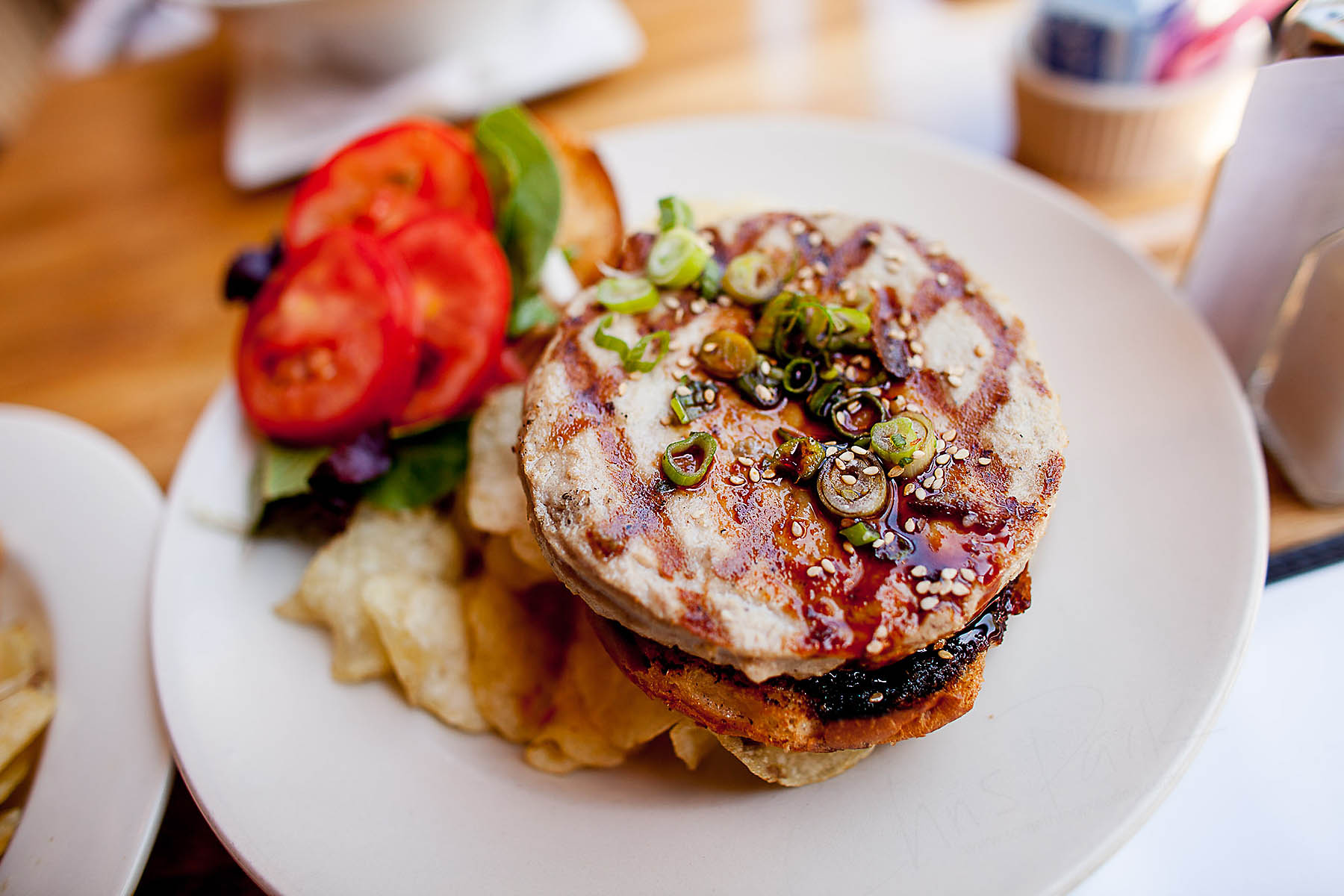 Spicy Tuna Burger / $19.25
Created by: Tim Cushman, Executive Chef/Owner – o ya, Boston
Sashimi grade yellowfin tuna, finely chopped, formed into a patty and grilled to medium rare. Served on a classic seeded burger bun with homemade spicy mayo, thinly sliced pickled ginger, chopped scallions, mixed greens, Roma tomatoes, toasted sesame seeds and a kabayaki drizzle. Sided with Cape Cod potato chips.
Perhaps the most interesting sandwich out of the bunch, the yellowfin is served seared fairly thouroughly, hurting my inner expectation and desire for sashimi. I will readily admit though that it is served quite deliciously, the patty a fairly different concept to me, and the scallions rounding it out nicely.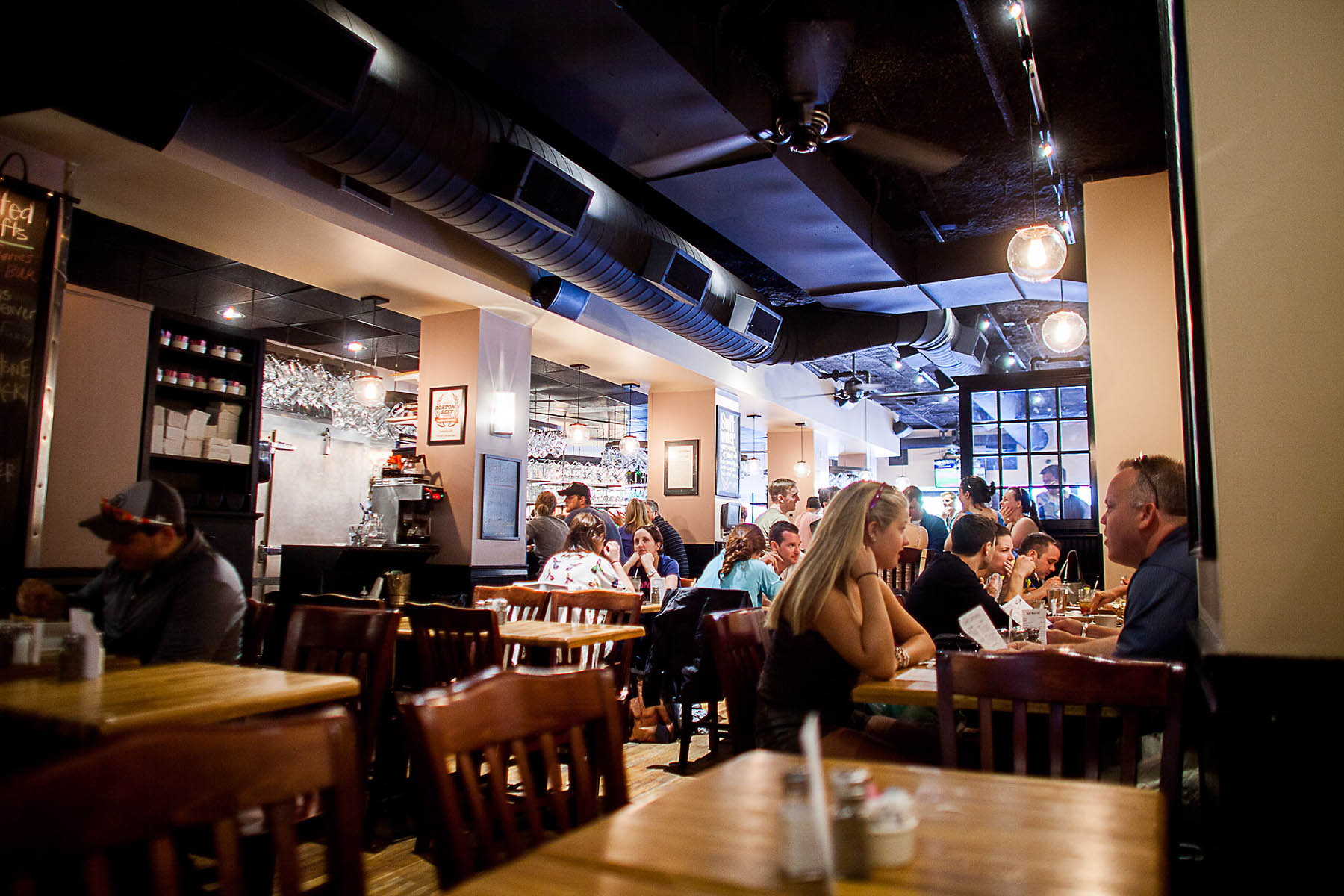 An example of other dishes available, quickly snapped but not sampled: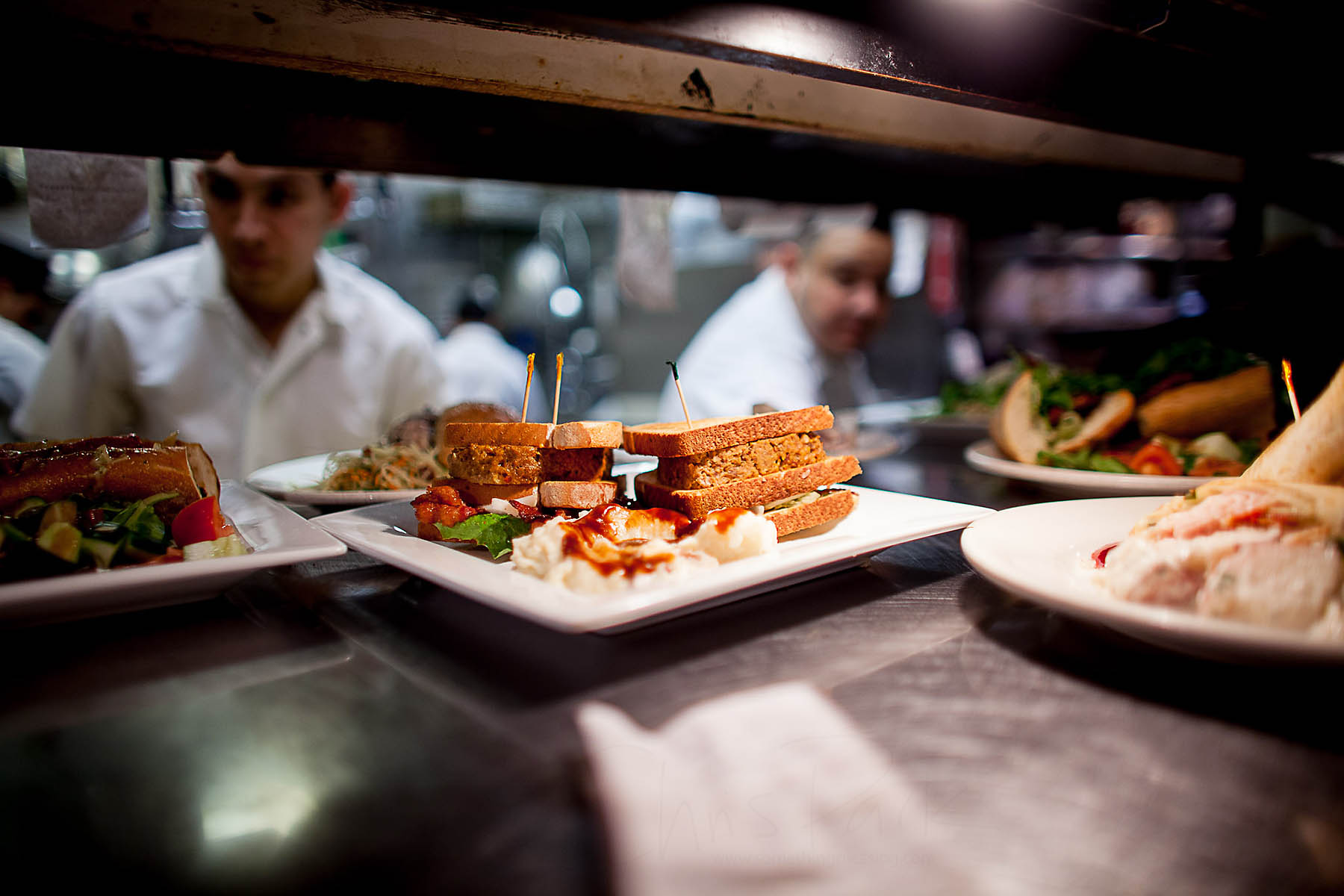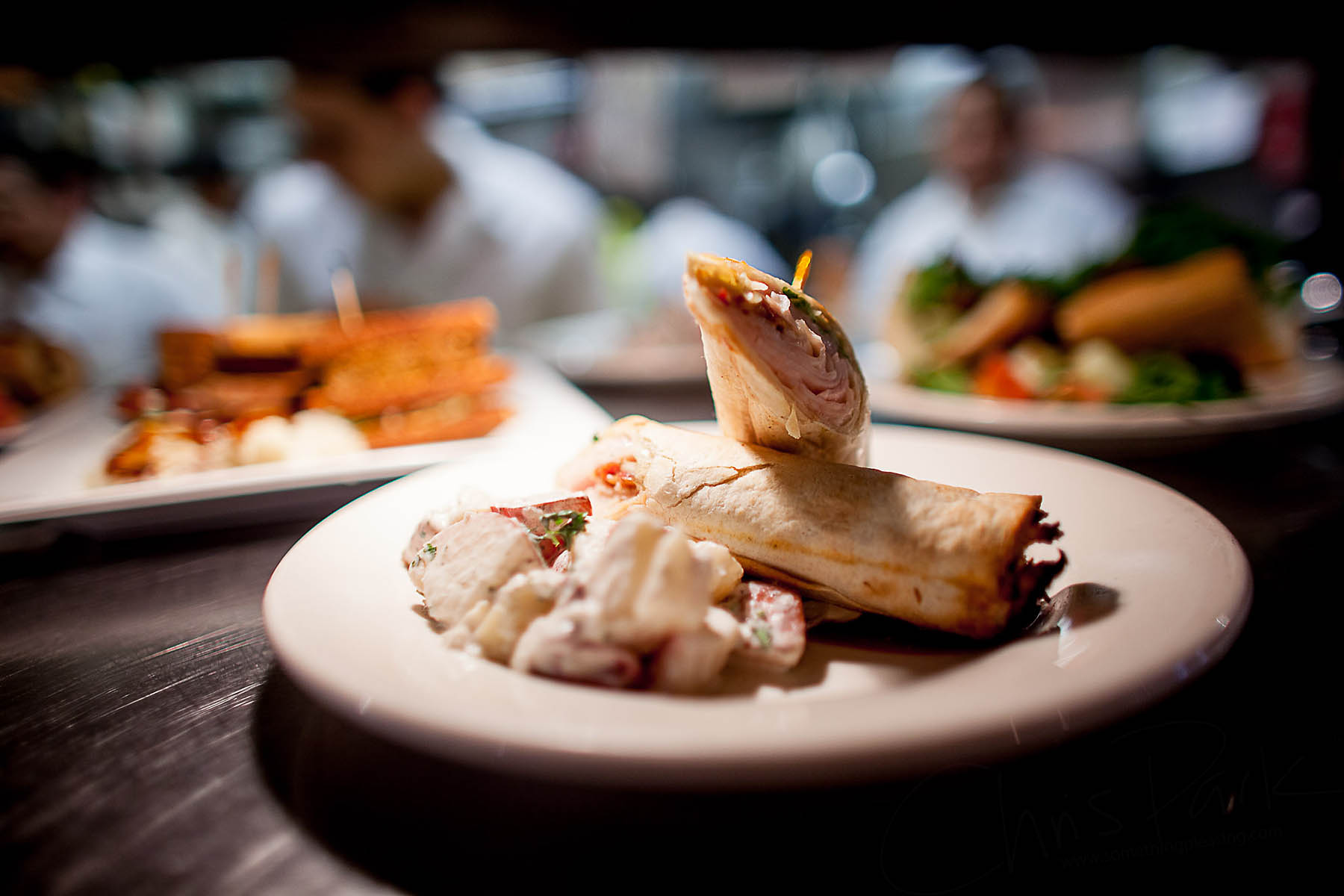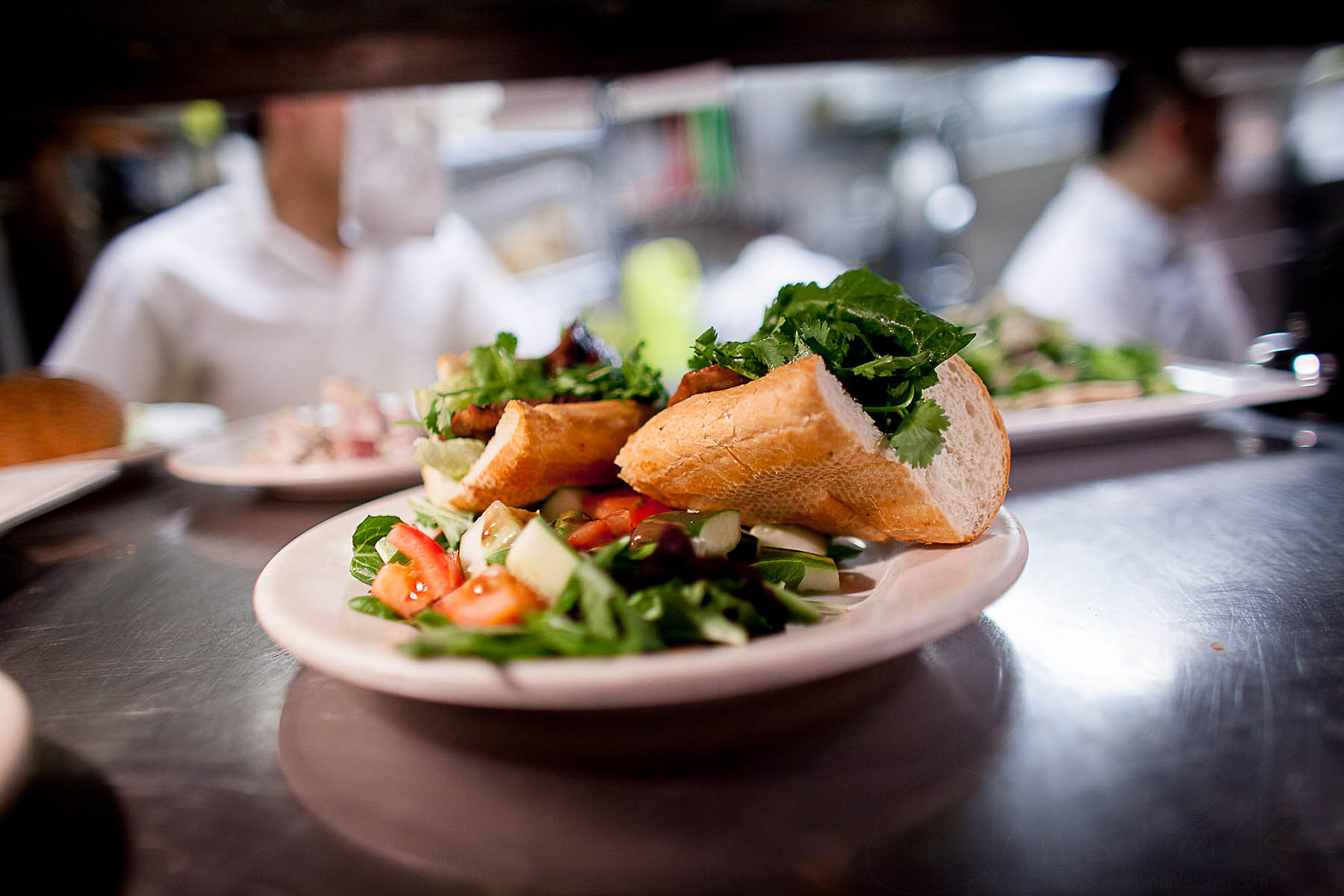 It's not difficult to see why Parish Cafe is popular. With one of the cooler and more relaxing restaurants I've been to in Boston, the atmosphere allows for talking, but wasn't too loud to hear each other - thank goodness. More importantly, we enjoyed our time here, and as good as the food is at Parish, I think that's even more the goal.