If shooting were though complex, the mere number of options post processing presents would be overwhelming for the beginner, saved by perhaps one thing: time. That unlike grabbing a shot, there is no imposed limit beyond patience, no mistake that cannot be reclaimed. Post allows an exploration of human personality through a computer screen, though I'd still caution against any early overzealous remarks as in almost all cases, these tone down shortly.
Quantity of option could be the culprit as the paradox gets further hectic: how do you learn if not by mimicry, all while developing yourself as an own? For I'd imagine people would prefer to contribute rather than replicate, though replication is the more attractive shortcut to success - see trends.
Though because I'd hate to quash anyone's creative process or prevent someone from discovering something better I hesitate to share my 'methods', there's nothing really special to it anyway, meaning that perhaps to your stark dissapointment there isn't much to spoil.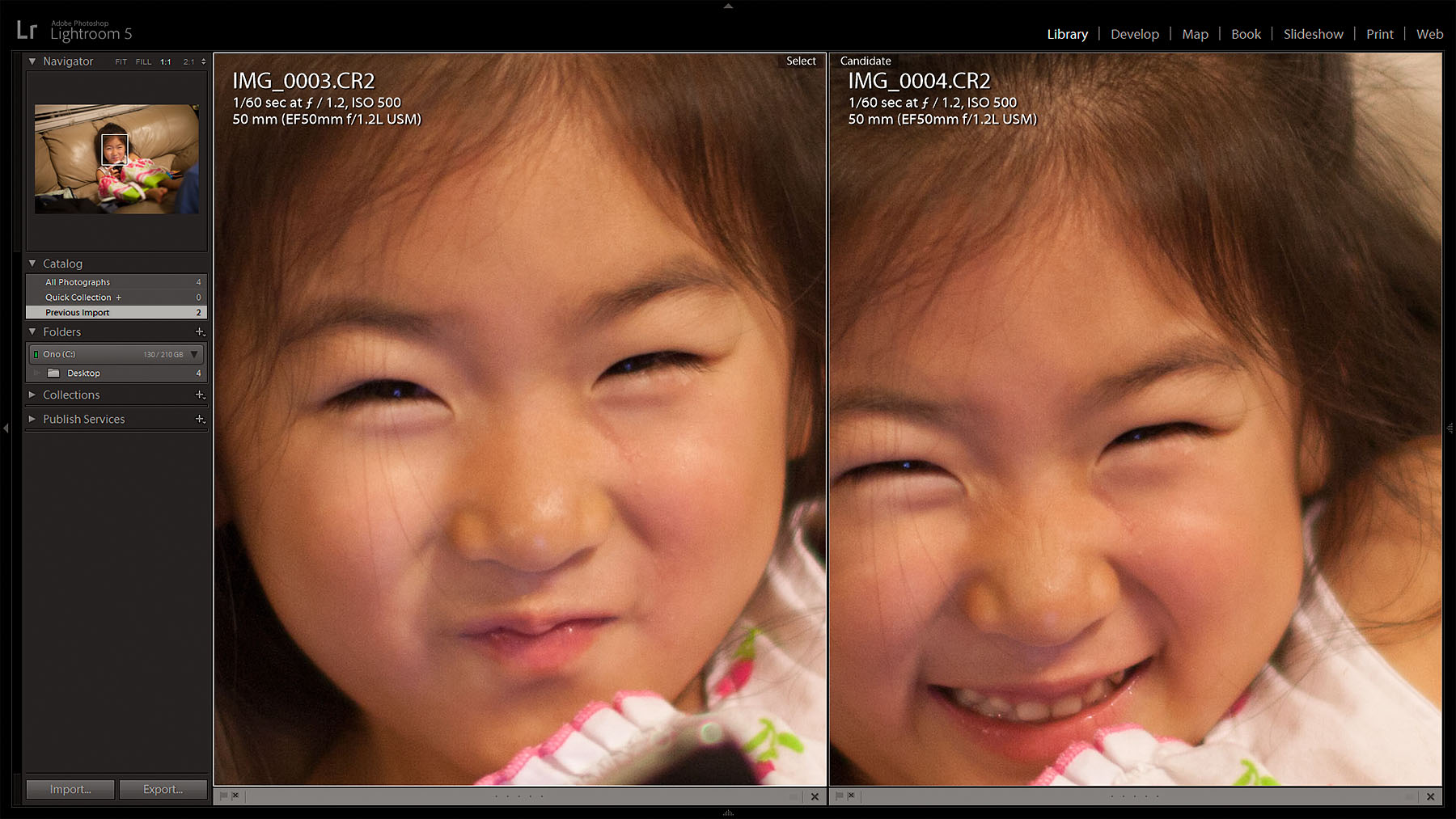 As always, make sure your initial capture excels. I load up all my images into Lightroom (other programs work fine). On import I build 100% previews, a taxing process where I take the liberty of doing something else. Once the image previews are fully generated, I run through each image at 100%, looking for any inconsistancies, ugliness, out of focus. A second run through is done using the A/B compare tool of similar images, helping pick the one to go public. Though sharpness is something I care not too much for, focus is absolutely paramount - a careful distinction.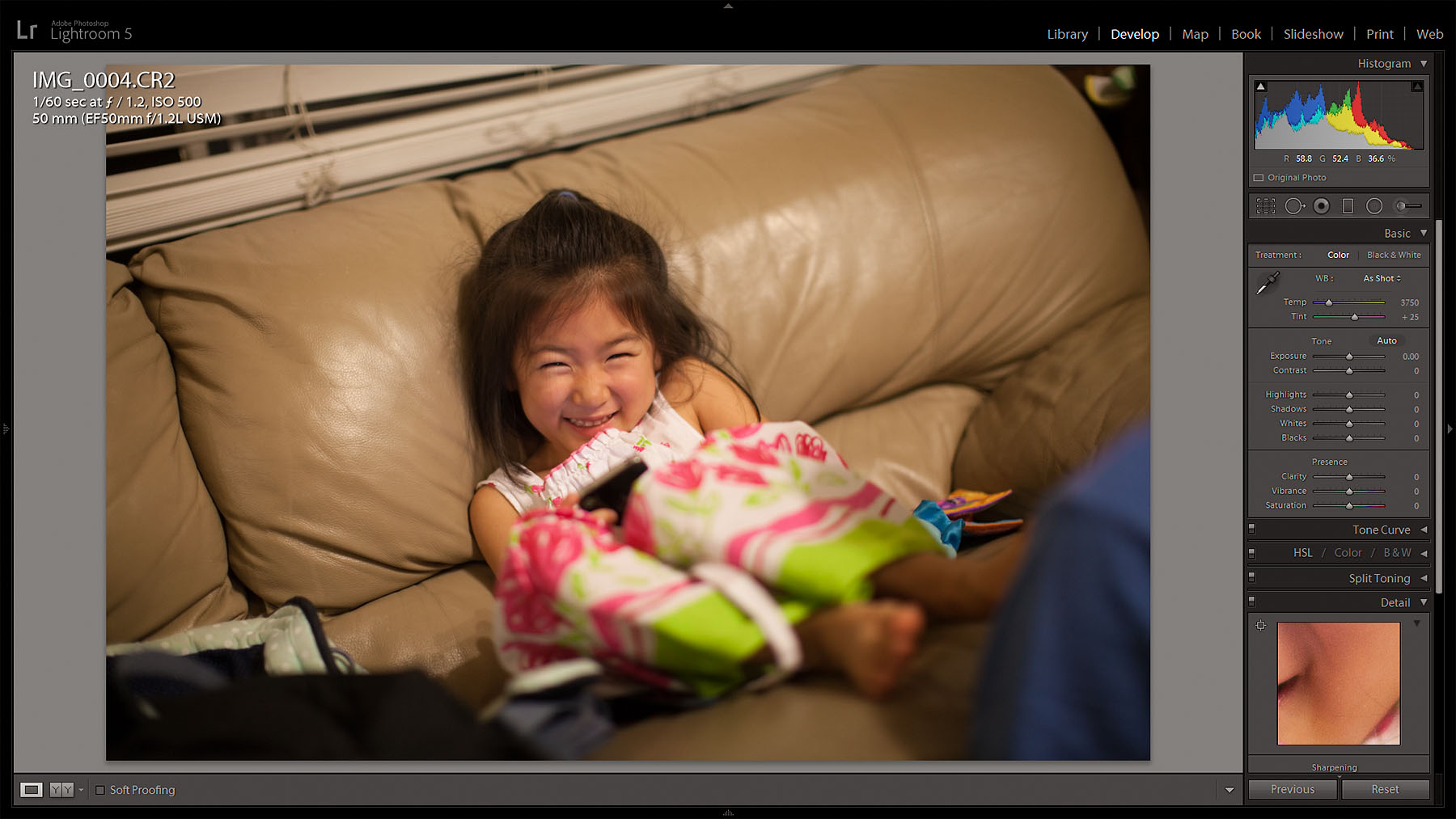 Then post-production begins: learn how to use the program. There are no secret settings, only that which is in front of you, and the best way to learn is possibly to do what I did: I sat and moved every slider back and forth image after image to get a better understanding for each. Learn when you'd use brightness, exposure, highlights, shadows, tone curves, and contrast. You're a creative, right? Don't let definitions dictate how you can use these tools - I'm pretty sure I've come up with a few ways to use some settings that wasn't intended.
Also realize that though there is no replacement for shooting an image well, no amount will allow you to shoot perfect JPEGs. The camera might let you adjust for color temperature but hardly tint, and exposure moves in 1/3 and 1/2 stop increments, not near the 0.05 desk-side. The difference? Night and day, friend.
Specifics:
I work with the Adobe camera Raw engine. Other programs are fine, but things might be in different places and under different names.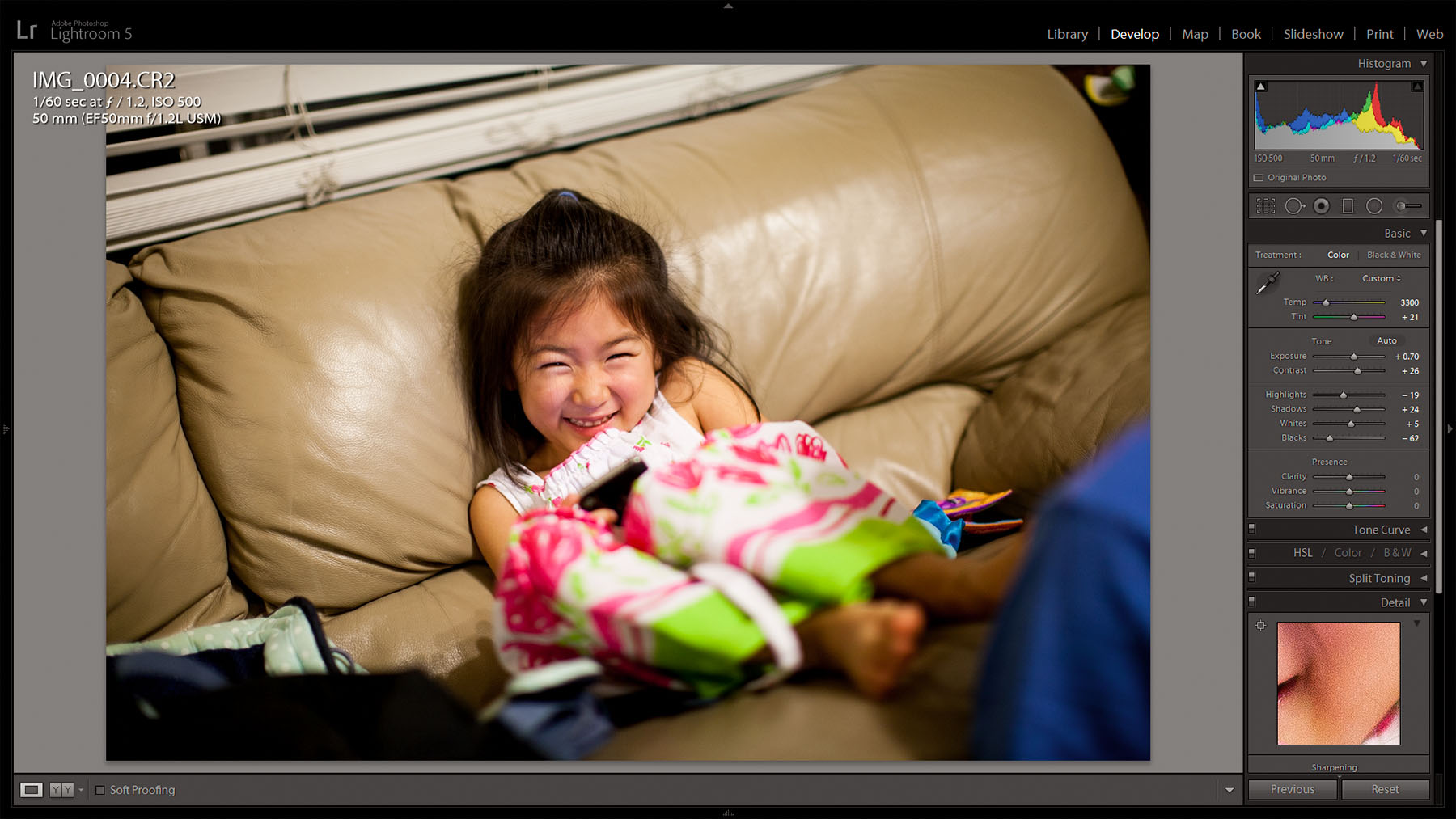 The main tab is what gets the bulk of my attention - color correction and lighting. Messing with color beyond that: vibrance, saturations, and hues don't get much play in people photos, though product photography lives there. Lens corrections are a vacation. And the others...spite. I might use the brushes and gradients in order to apply localized adjustments, but be careful not to go overboard - it has to be done well, and an overly balanced image looks...odd.
I'll say here that this in retrospect isn't a perfectly edited photo, though I'll excuse myself in saying it only needs probably small touchups, and that I was more concerned with grabbing screenshots than editing. I also don't feel like going and doing the whole screenshot thing all over again. Nonetheless, those who'd like to know my exact numerical settings changes, here they are.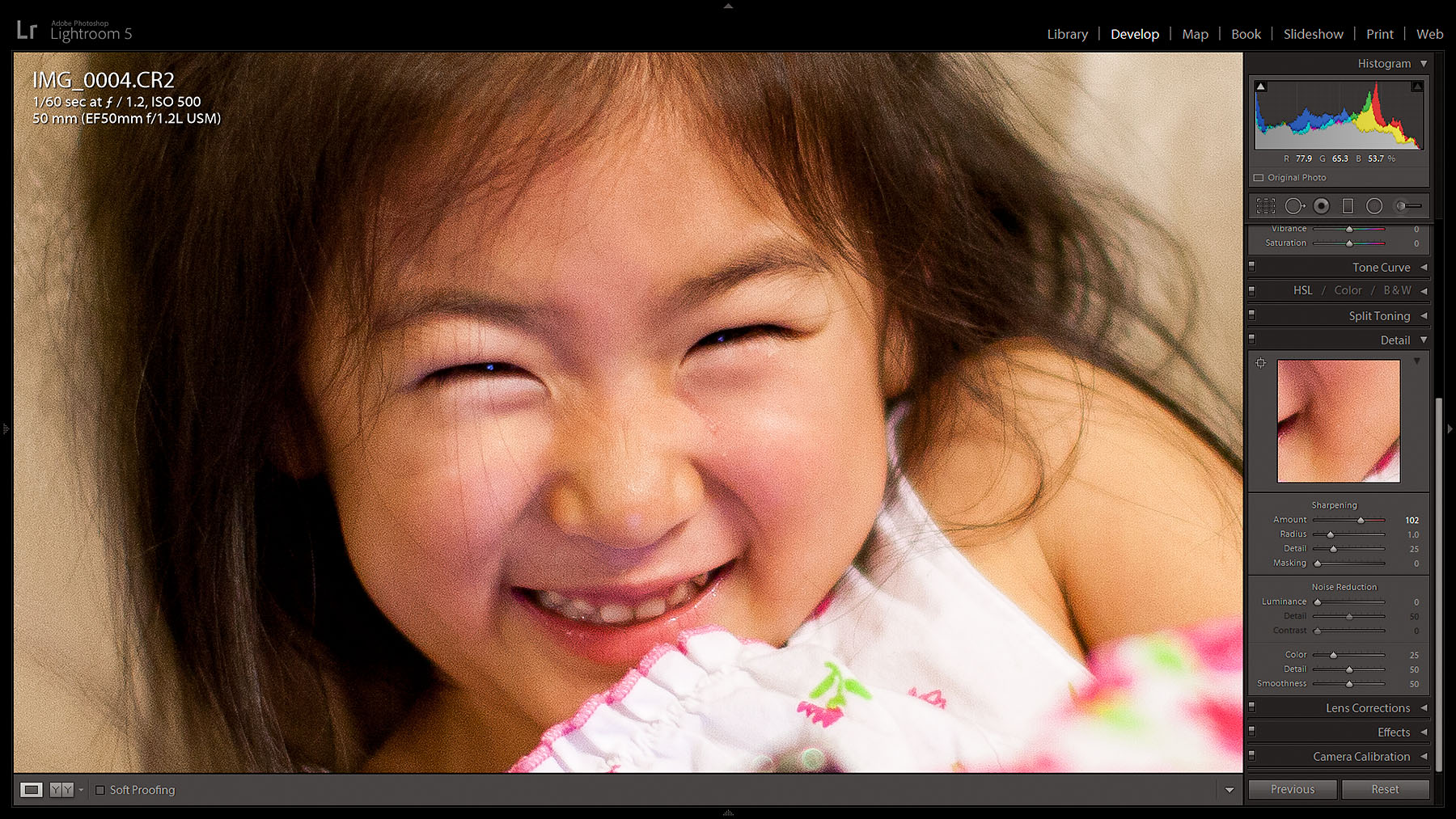 They say the final step of the equation should be sharpening (and noise reduction, which I don't really do), as the rending for these takes the longest. Lightroom supposedly has a very well attuned export sharpening algorithm, but I prefer still to do these things by hand. It adds some grain to the photo, but I don't mind.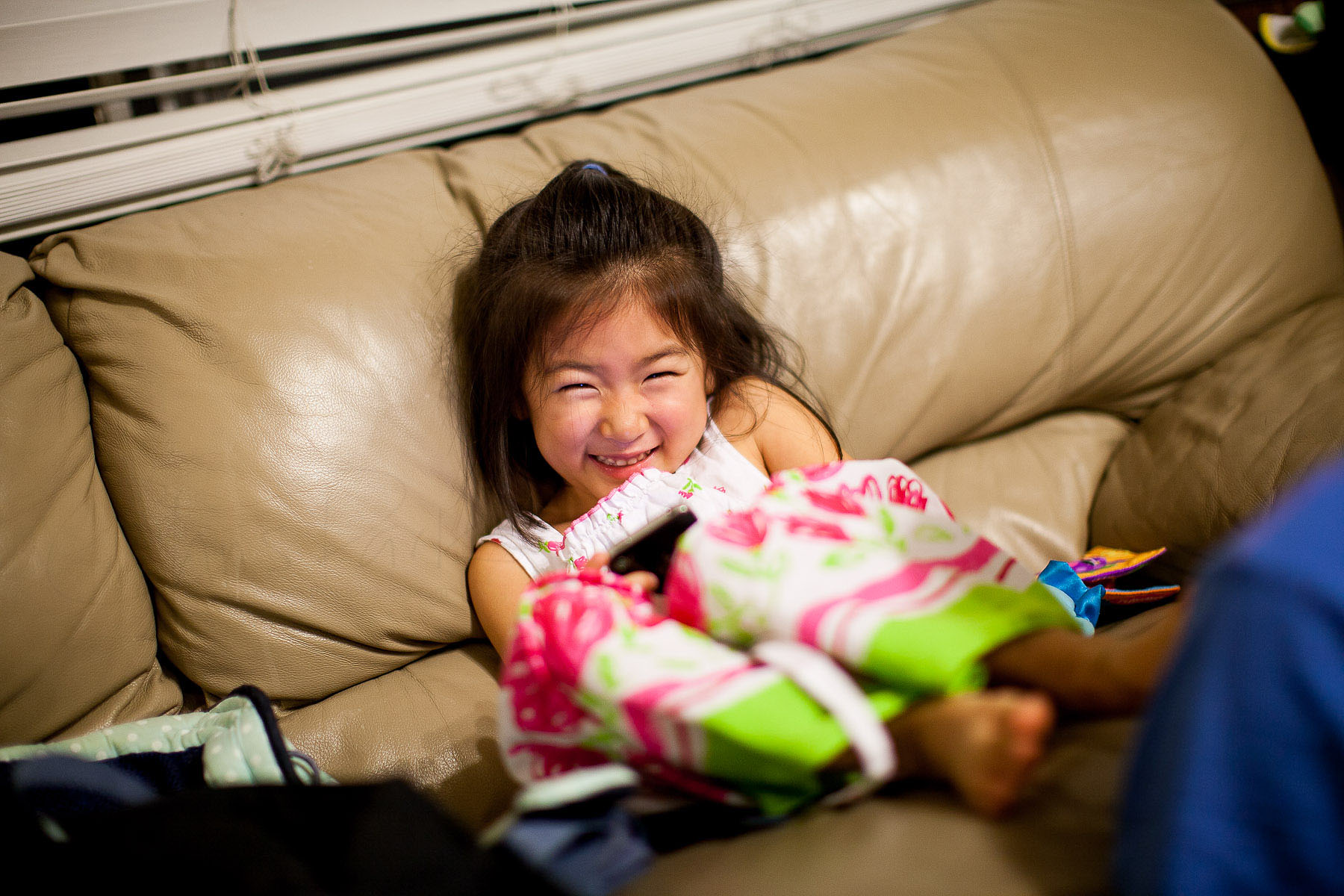 In the end the final product is going to determined by skill rather than technique, as there are a number of ways to achieve essentially the same exact thing. Minute tuning and consistency are probably what separates the stars; my main caution would be to stay away from trends, instead choosing to define your own visual personality - something that will last more than just a few months or years.